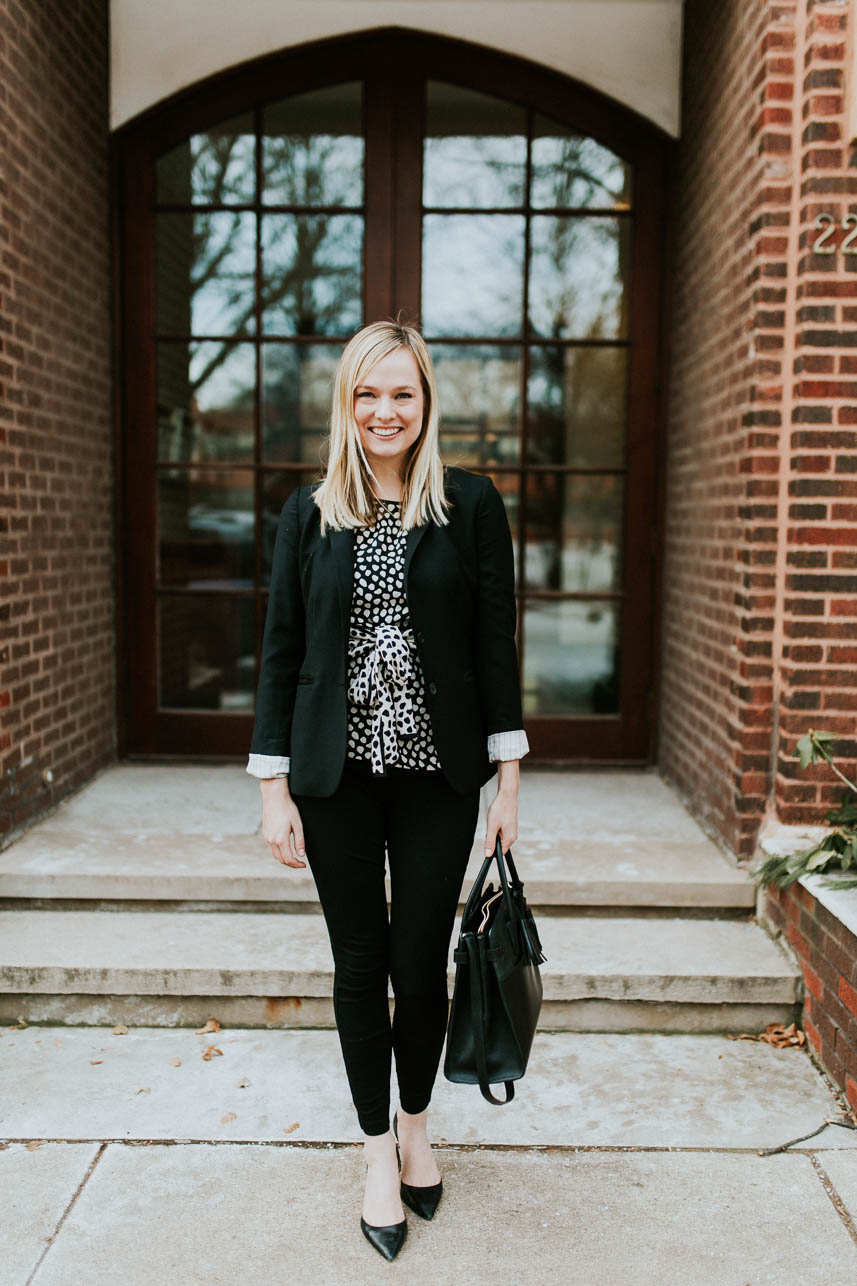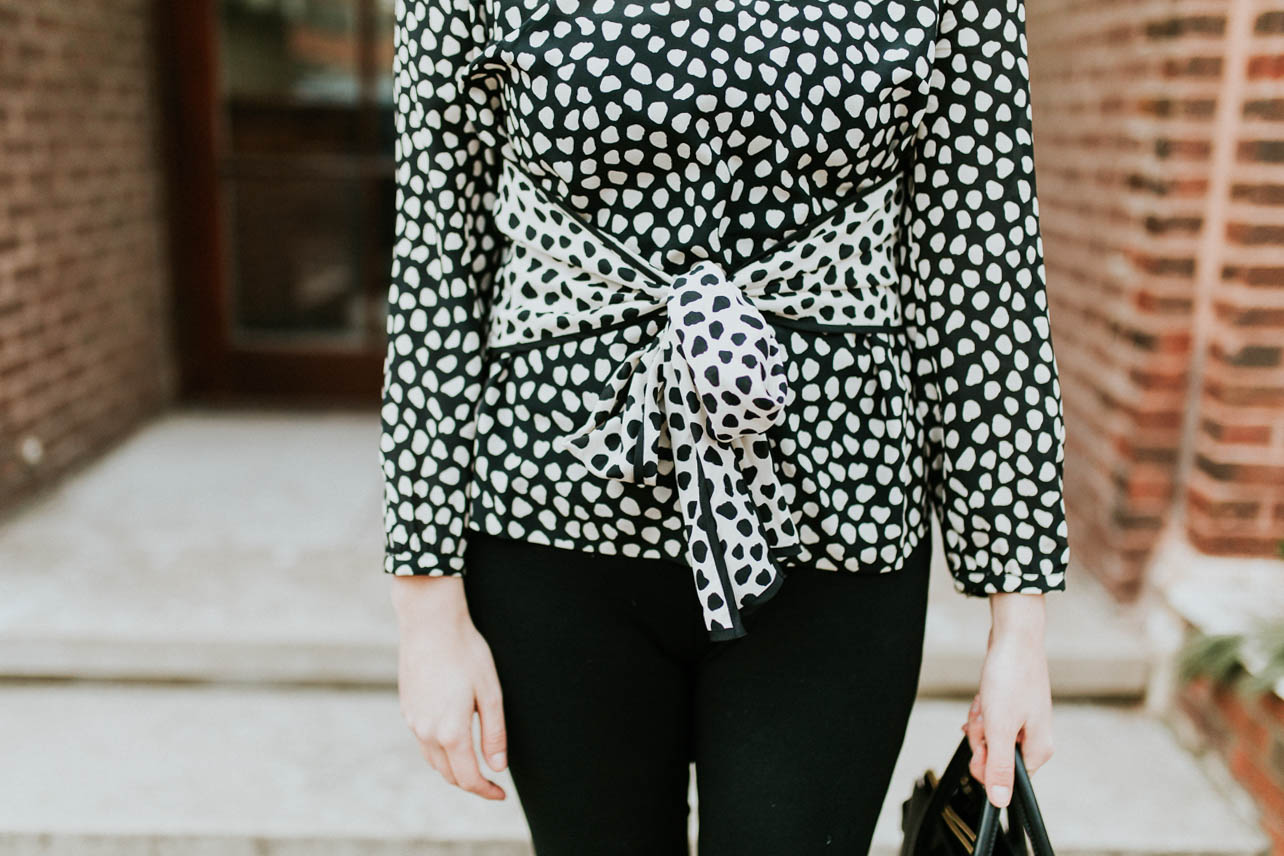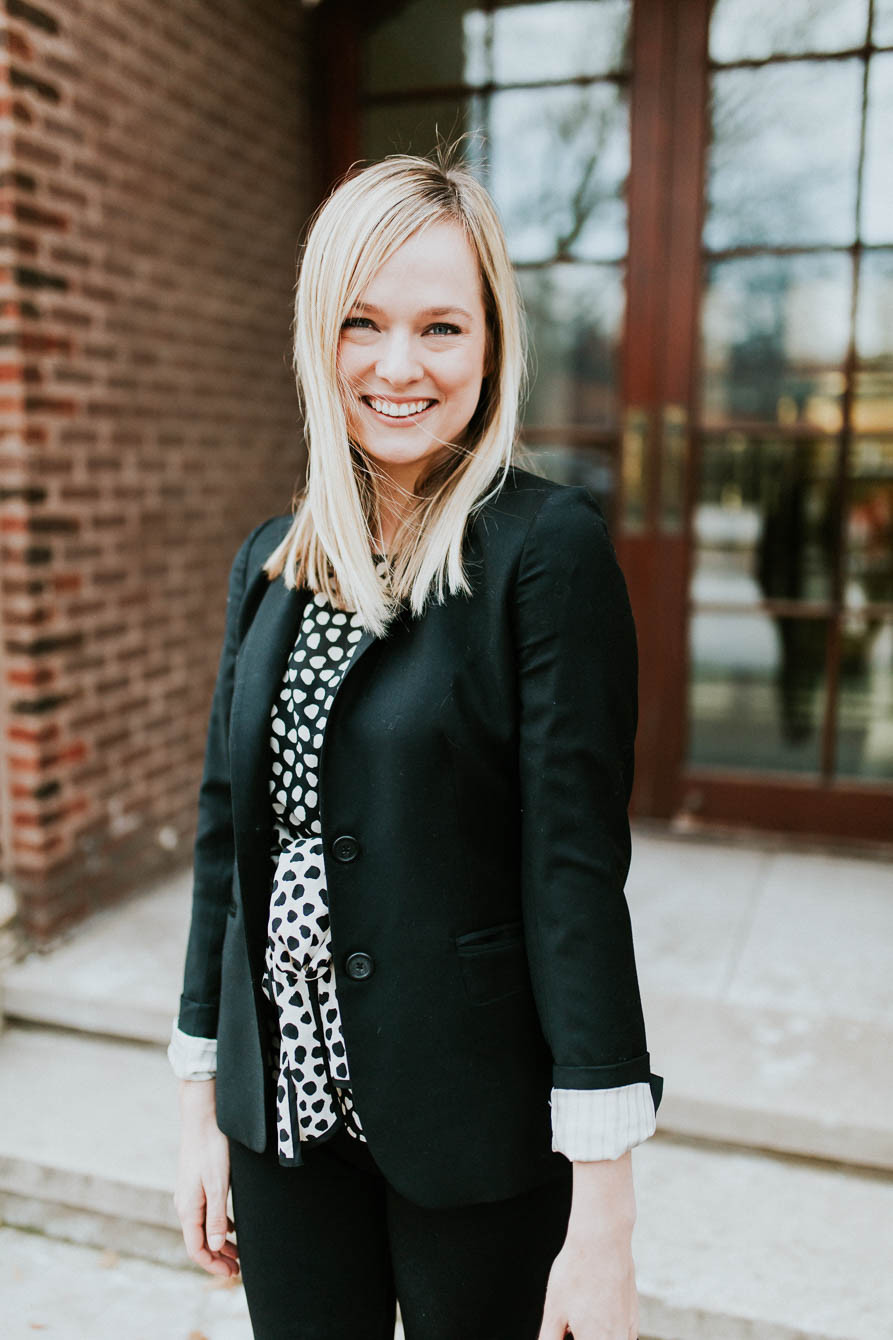 Polka dot work top {JUST sold out, but I love this one, this one and this one, which are all office appropriate!} // Ponte Pants // Cuyana Work Bag // Black Blazer // D'orsay Heels 
Oh hello there! While I've been working on getting some balance in my life this year, I've also been attempting to play a little game of catch up on CS too. Since I'm a full time social media manager and a part time blogger, I usually have to spend a good chunk of my free time getting ahead of my blog posts (mostly so if things go crazy with work or life, there's not too much radio silence on here!)
But during/after the holidays, I kinda hit a wall and found myself needing to worry about work and life a lot more than I had anticipated. I've been spending some late nights at work and prioritizing connecting with friends over spending my free time sitting at home writing blog posts. Don't get me wrong, I LOVE having a little corner of the internet, but it was nice to take a little bit of a break to catch up on the world, and life too.
But finally, I feel like I'm back in action and I have a bunch of posts and outfits I'm excited to share in the coming weeks! I'm trying to add a little more work inspiration to the blog (especially since we all spend so many hours in our day at the office or on the job), so hopefully I'll be sharing more workwear inspiration if everything goes to plan. I know workwear isn't always the most glamorous, but it's definitely something most of us have to rock on a day to day basis!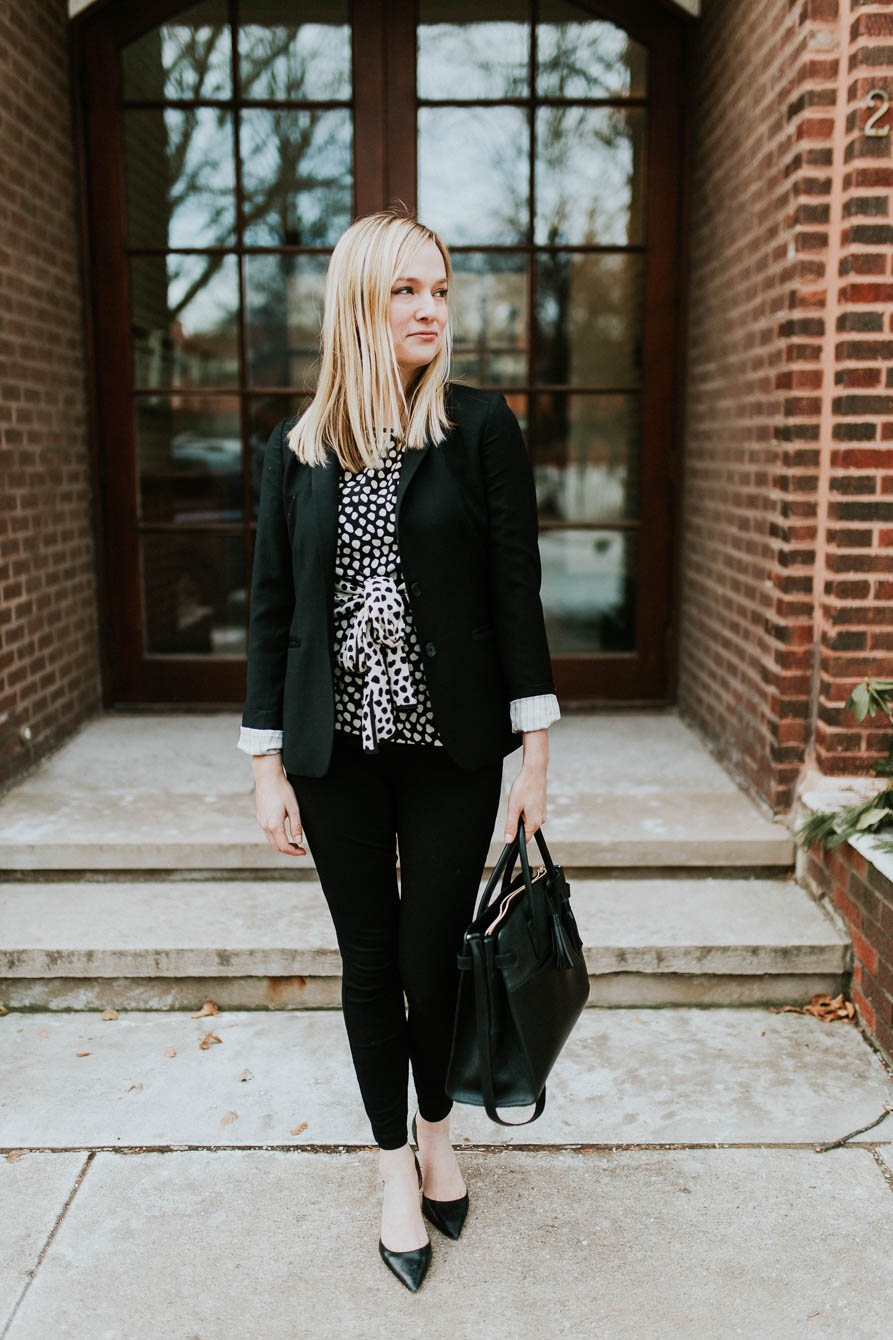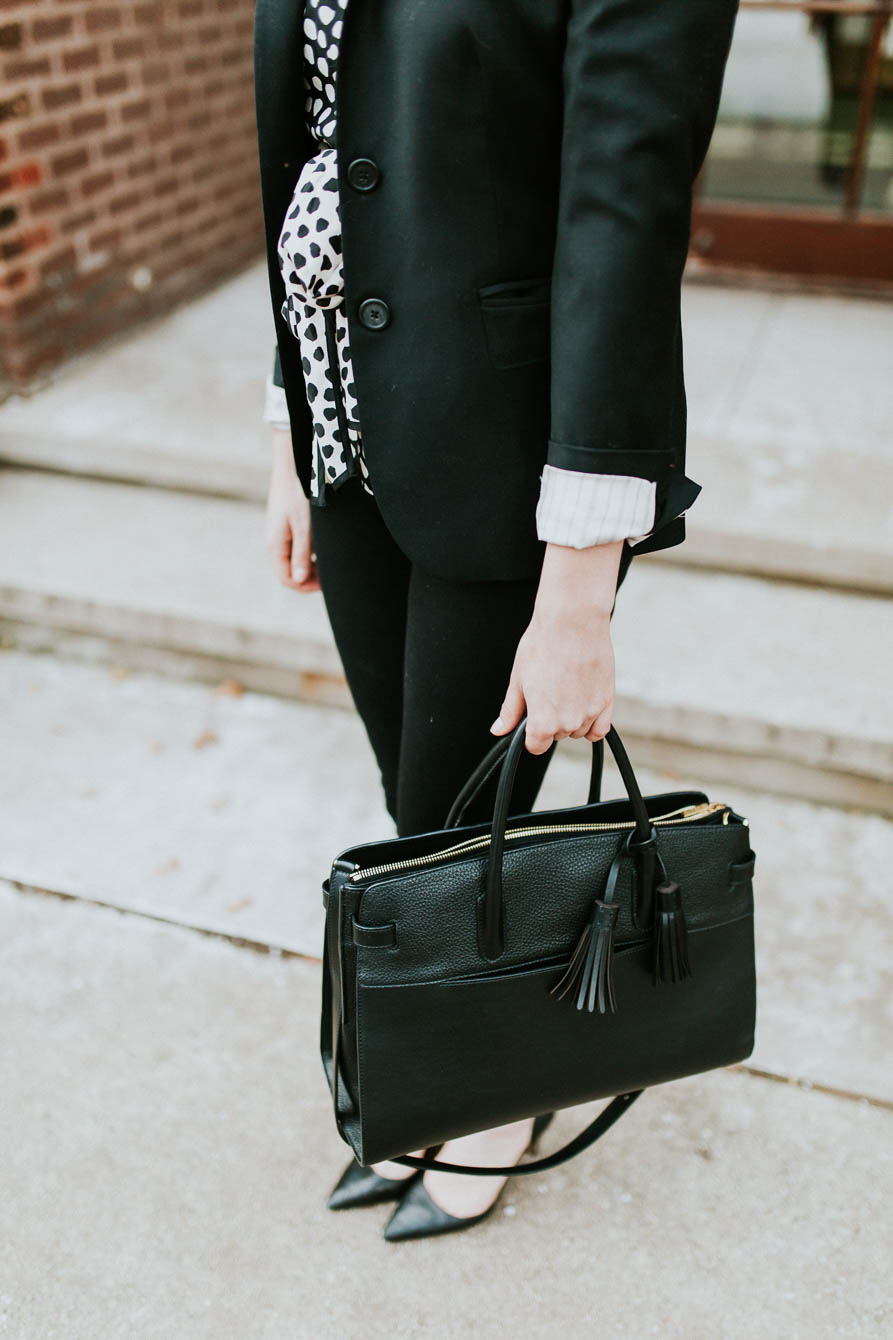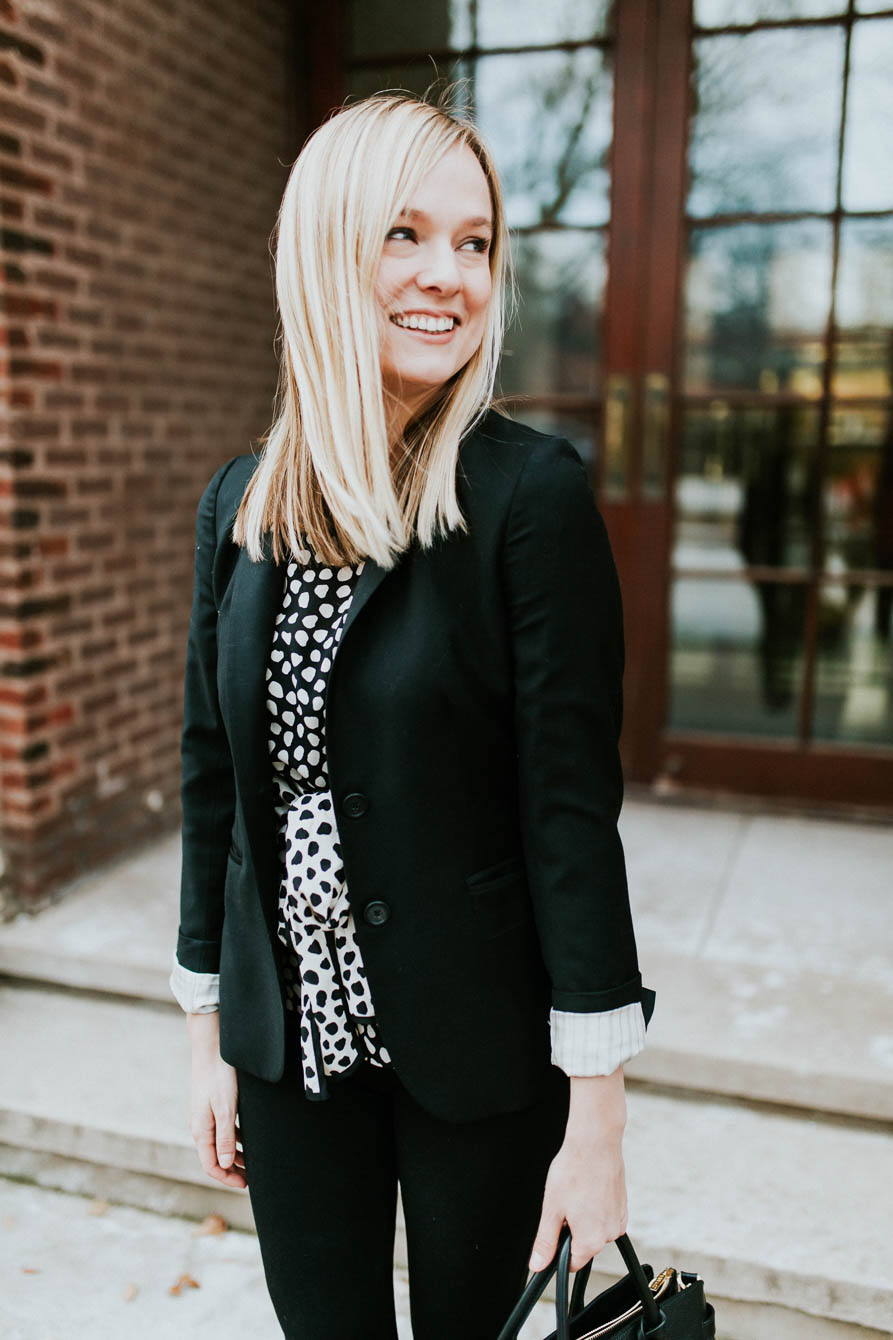 I work in a corporate office as a social media manager, and while I'm pretty laid back in my everyday style – the office is not so much 😉 Managers are expected to wear blazers and dress on the more formal side of "business casual", which has honestly been quite a tough transition for me in the past (almost) year. I came from creative agencies in Chicago where I could rock jeans and a t-shirt every day, so needles to say my work wardrobe is a little on the sparse side.
I've been slowly building it up over the past few months, and attempting to bend the rules without looking like I'm going against the dress code too much. I kept these J.Crew Ponte Pants hidden away in my wardrobe for the first 6 months because I thought they might be interpreted as leggings, but now I'm all like COME AT ME BRO, THEY ARE REAL PANTS BECAUSE THEY HAVE A ZIPPER! (For the record, no one has yet to come after me, so I've been wearing them 3-4 times per week…lets hope that lasts). I'm a huge fan of them because they're comfy and go with just about everything, even over the knee boots in the winter. I like to think they're very Audrey Hepburn of me, but honestly, I'm mostly a fan because I don't feel like garbage in them after eating lunch at Chipotle. That's huge news, people!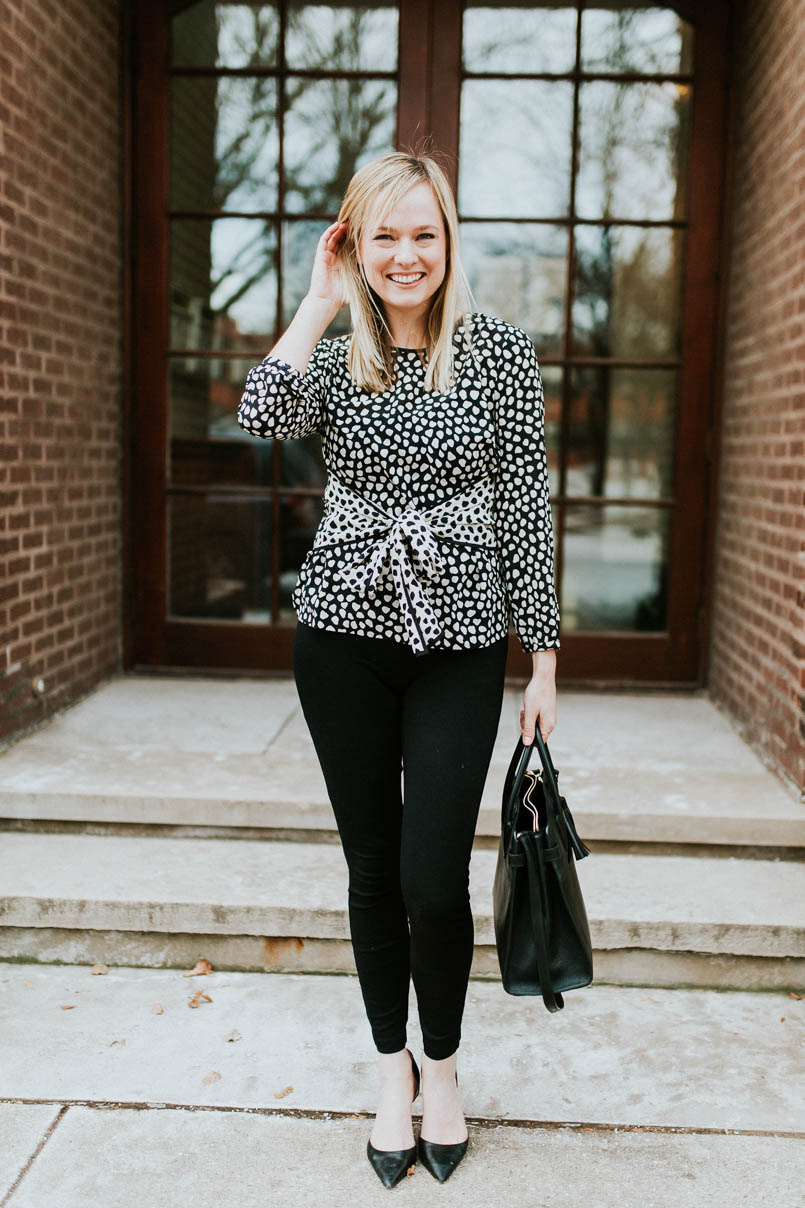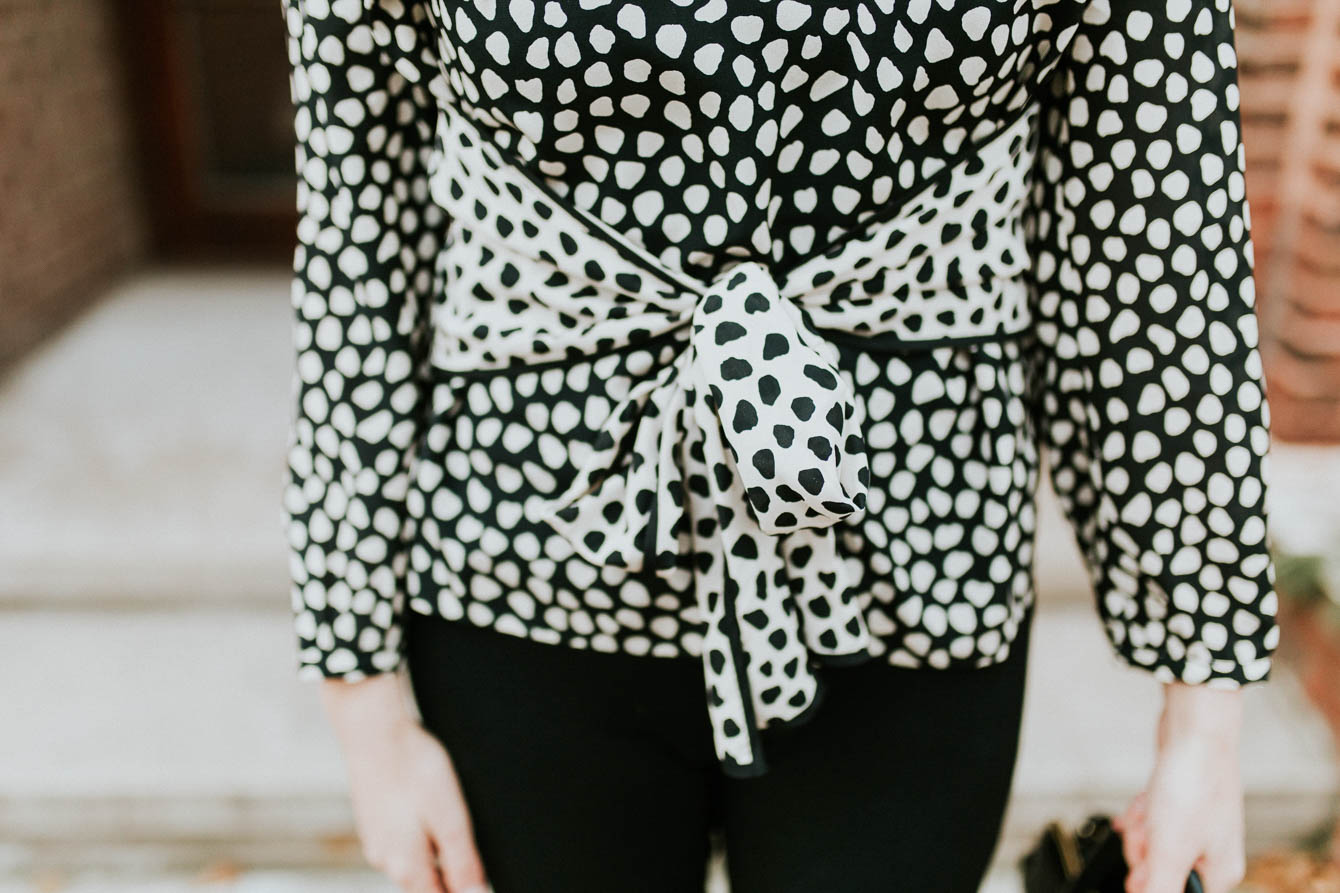 To be honest, I don't LOVE spending money on workwear (mostly because I usually find it uncomfortable or unflattering), so I have about 3 pairs of dress pants I rotate on the regular  – including those Pixie pants! –  and a whole ton of work appropriate tops. I picked up this polka dot tie shirt at J.Crew on black Friday and I've been wearing it on repeat in the winter – paired with a blazer for meetings or on its own in my office. It's flattering because you can tie it either in the front or back, and it's light when you're running around the office like a crazy person (which is definitely me most days!)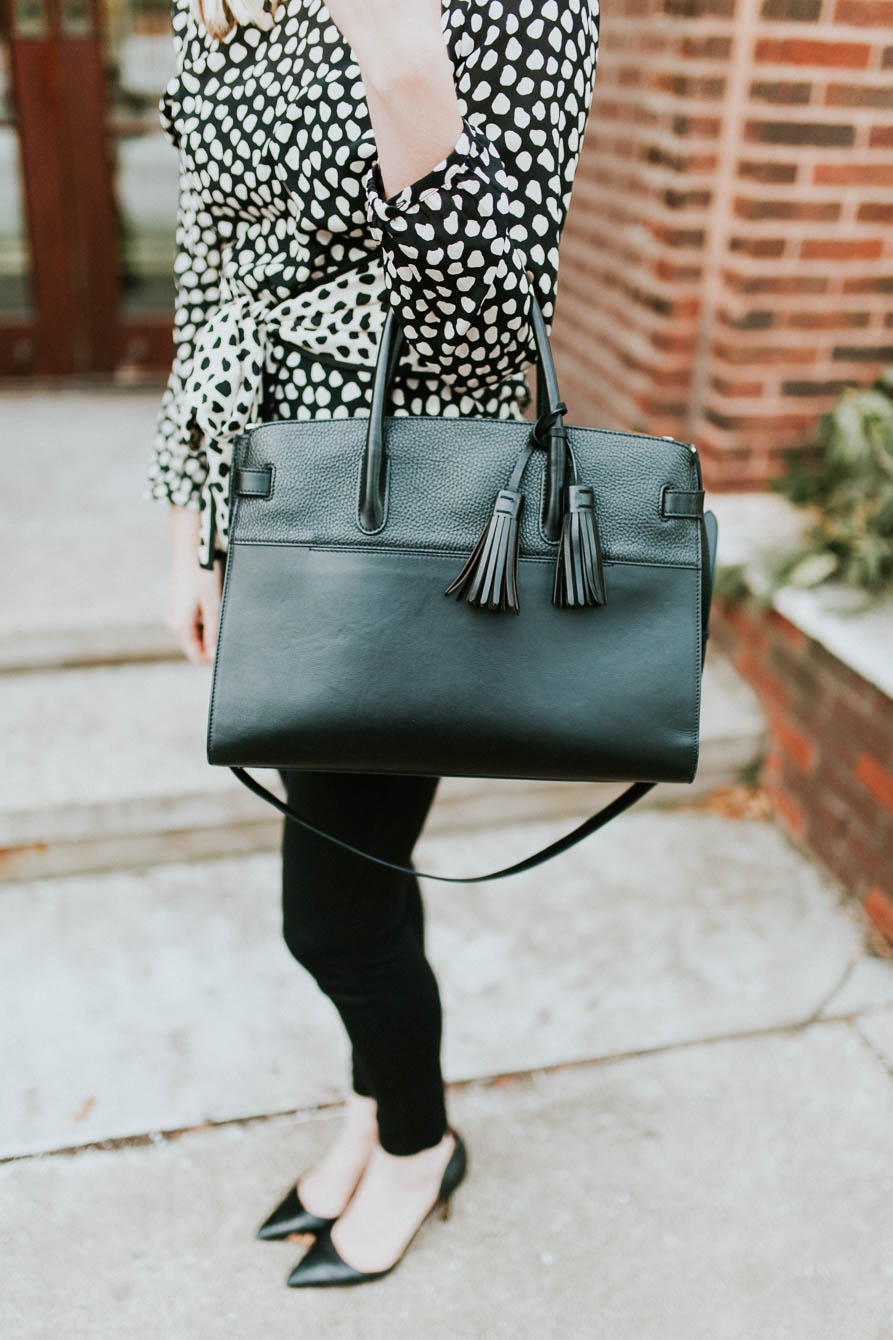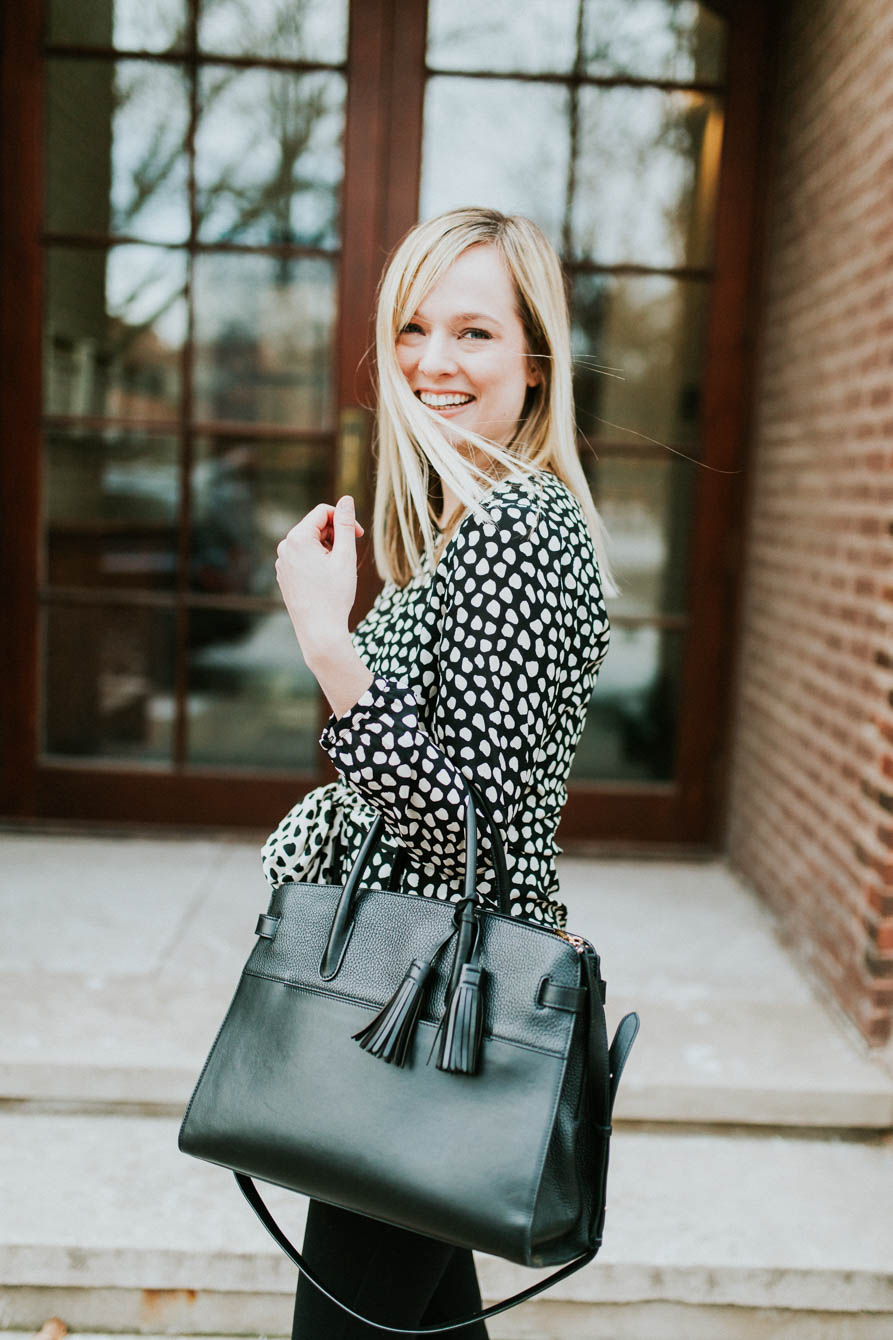 Other notable workwear staples is this J.Crew suit blazer I've had since I worked there in 2010 (also, greatest retail job of ALL time), these D'Orsay heels and this amazing work tote from Cuyana that I adore – how can you not be obsessed with these tassels?! And best of all, these pieces all make me look like I'm put together, but I'm definitely still comfy.
Okay, I'm ready to change into jeans and a t-shirt after all this workwear conversation. Do you have a more formal work environment? If so, I'd love to know your favorite workwear staples that you love, because I could really use a few more pairs of pants..and skirts…and shirts…and, you know, basically everything. xx