This post has been sponsored by Burt's Bees. All thoughts and opinions are my own.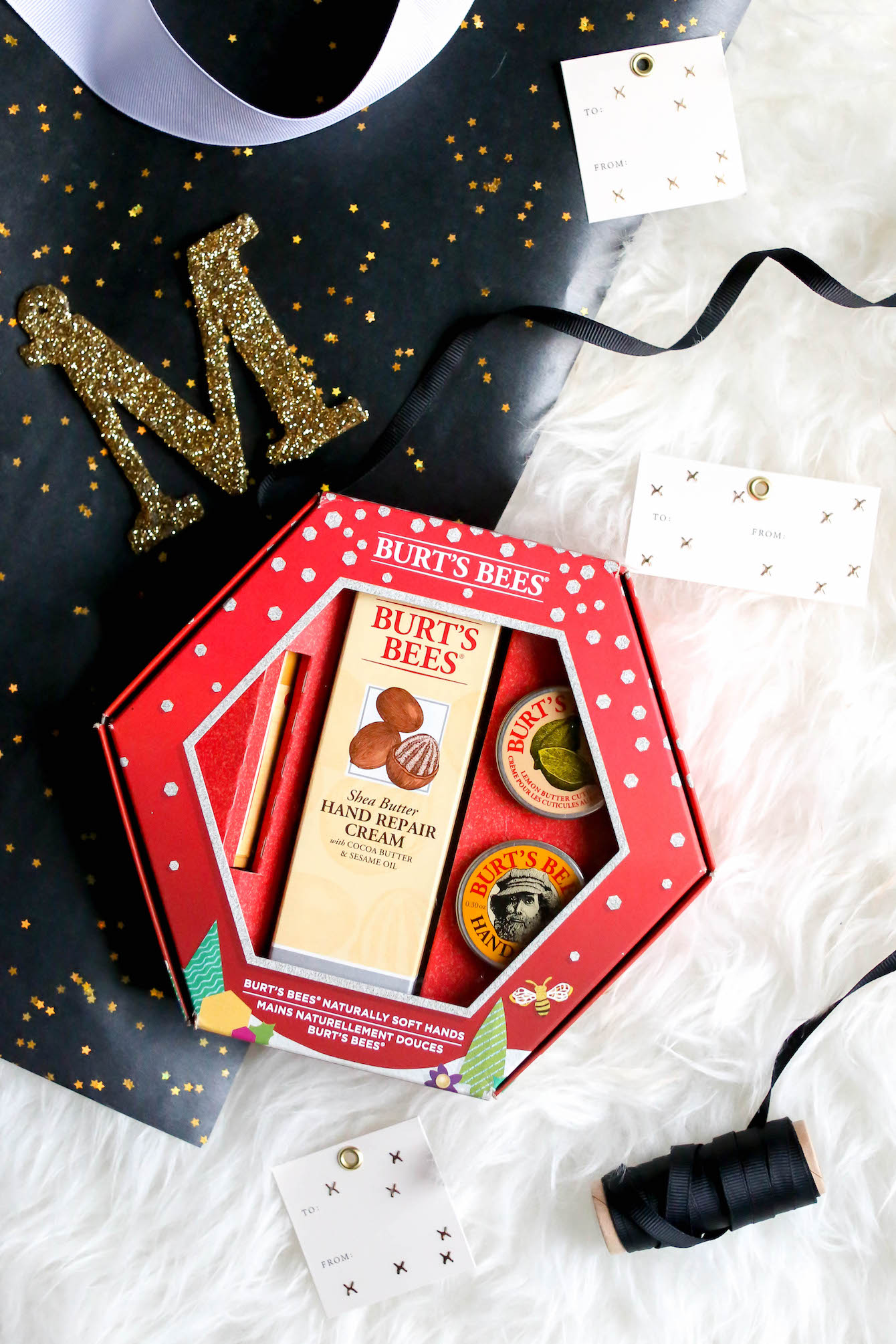 Is anyone else having a hard time believing that it's officially the holiday season? I feel like I was just planning holiday content months ago for work, and now December is officially here - and Christmas is right around the corner! Someone please send help…and elves….
But seriously, the holidays are the best - and I'm so excited to start my holiday planning earlier than later this year. I usually am the kinda gal who starts her holiday shopping December 23rd (I know, I know, I'm ashamed of myself too), but this year I'm making sure I get my act together sooner than later. I've already been making lists in my phone, planning what to get my friends for white elephant exchanges and finding more meaningful gifts for my sweet family. It's definitely fun, but definitely stressful in making sure you find the perfect gift for everyone on your list.
For my friends, I've been trying to think of gifts that are thoughtful, and something they'll get excited about too. Beauty products are my go to (I've gifted lotions and perfumes for co-workers and friends the past few years!), but I wanted to make sure I gave them something that was a lot more socially conscious. I've been a green beauty lover for years, and I've slowly been replacing everything for my skincare, bath and beauty routine to all-natural products over the past few years. While I've tried almost every green beauty brand under the sun, Burt's Bee's has always been a favorite line (my parents always had their salve around when I was little) and I've loved seeing how their skincare and beauty lines have evolved over the past few years. It's been great seeing the brand become more popular - and the fact that I can get all of my favorite products from them at my local Target is awesome too!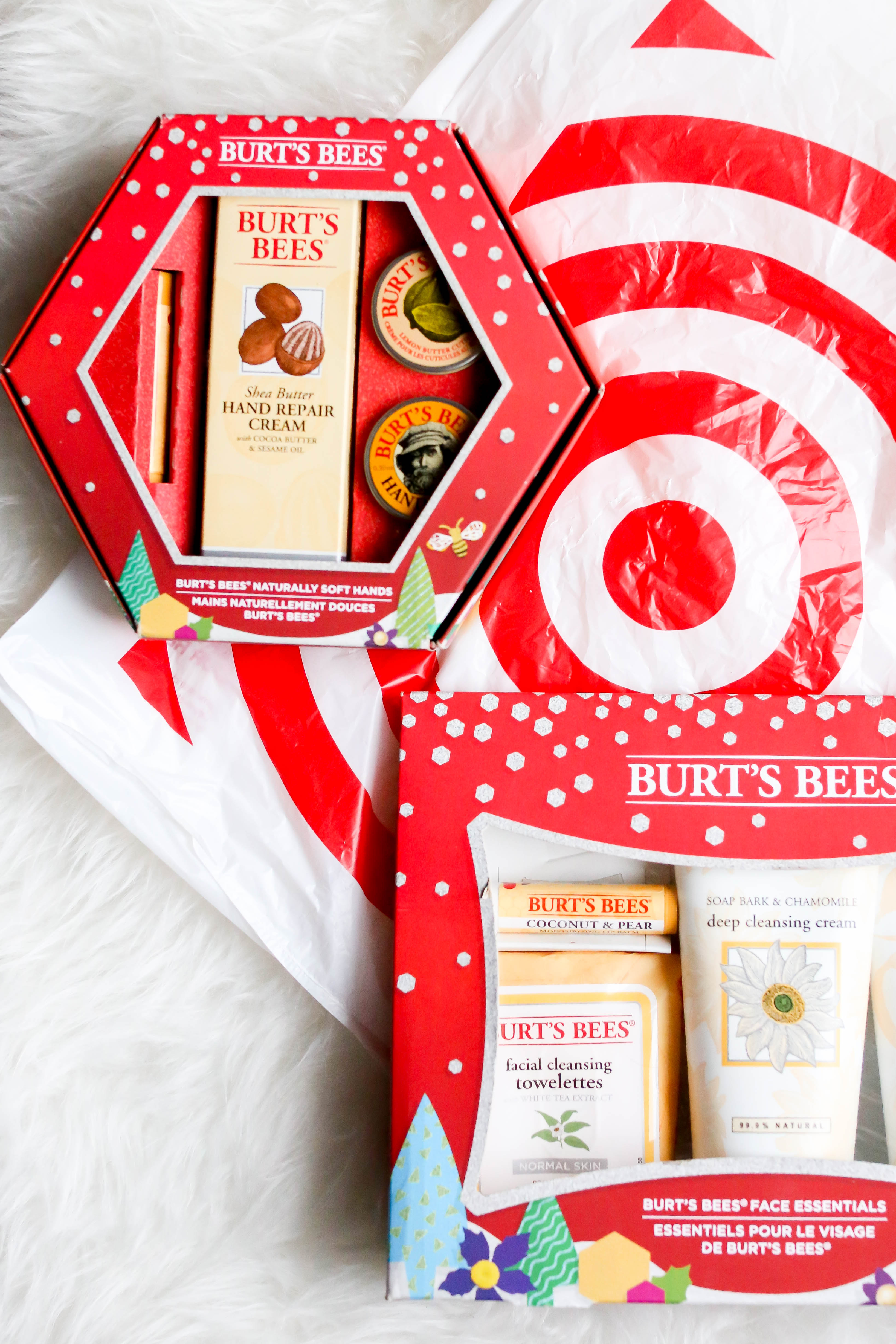 They've put together a few cute gift sets that are perfect for any of your friends or family who are looking to get more into all-natural skincare products (at a price that you really can't beat, especially in the natural beauty space!) Burt's Bee's is the perfect brand to introduce friends who want to buy more natural beauty products because they have an expansive line of makeup (they've launched so many new products that I love!), skincare and body products that are super accessible and won't break the bank.
I love the Burt's Bees Naturally Soft Hands which comes with Shea Butter Hand Repair Cream, Hand Salve (a classic if you've known Burt's Bees for awhile!), Lemon Butter Cuticle Cream and their classic lip balm. It's perfect for anyone who has dry hands in the wintertime, or as a sweet gift to pamper yourself. I know I'll be gifting this to my mother who's a potter and constantly is working with her hands.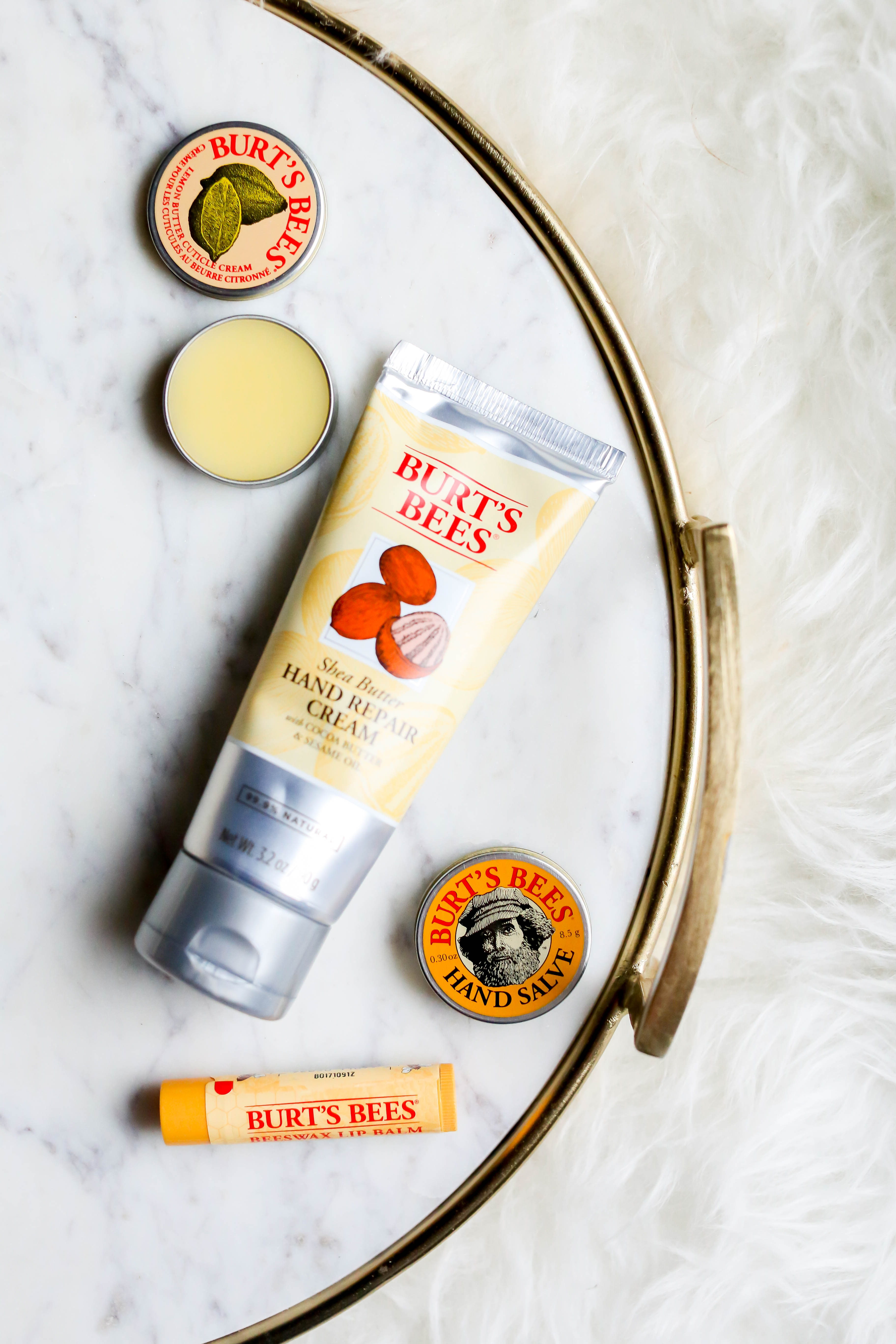 For friends who are interested in getting more into natural beauty, I'm planning to gift them the Burt's Bees Face Essentials kit with a few of my favorite everyday products. They're all awesome, but I'm obsessed with Burt's Bees Facial Cleaning Towelettes (they smell so amazing that my boyfriend has started buying them for me at Target because he loves the smell!). I've had a few friends and followers ask for natural skincare product recommendations in the past, and this kit is the perfect mix of skincare products to get into natural beauty for under $15 - which is always a win in my book 😉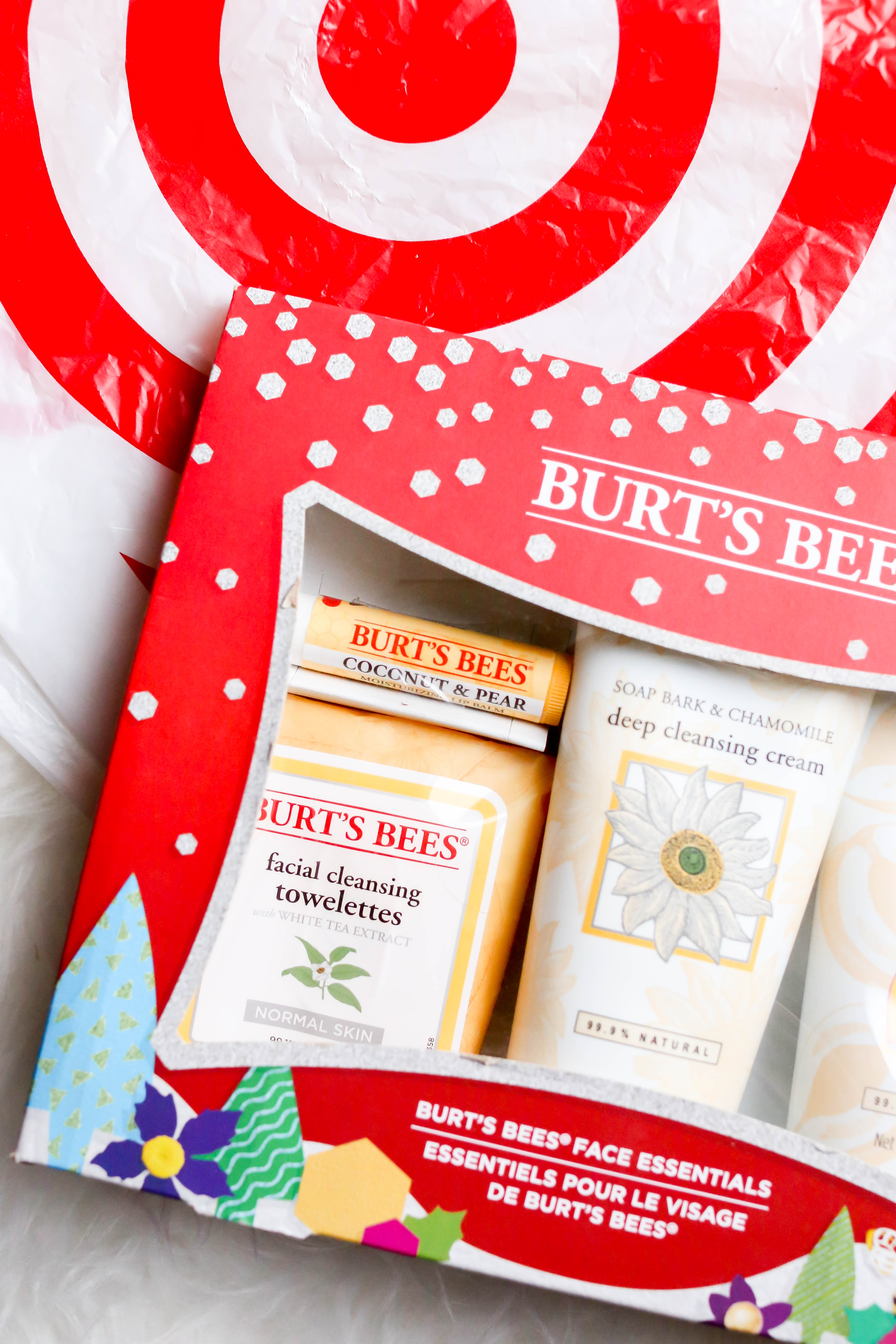 I could clearly go on and on, but I'm honestly so happy that there's so many good Burt's Bees products that are so pretty and easy to gift during the holidays! These are a few of my favorite gift sets, but Burt's Bees has a ton of other gift set options to check out at Target too! For all my friends who may or may not be receiving these products (spoiler alert: you will be), please make sure to act surprised around the holidays 😉
For anyone else who's already started planning for the holidays, I'd LOVE to know what you're planning to gift your friends and family! Since I'm trying to not put off gifting this year, any tips earlier in the month are much appreciated!