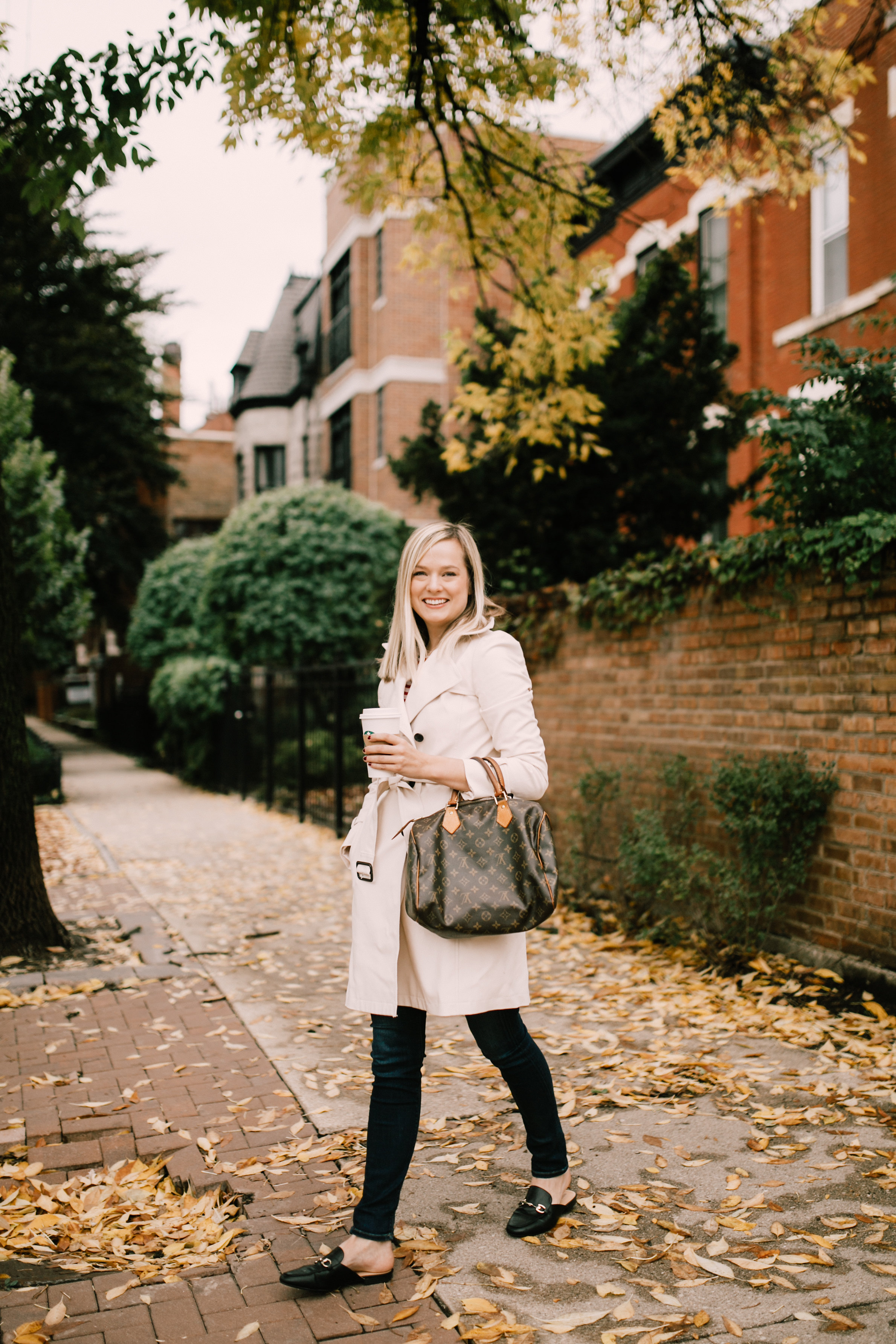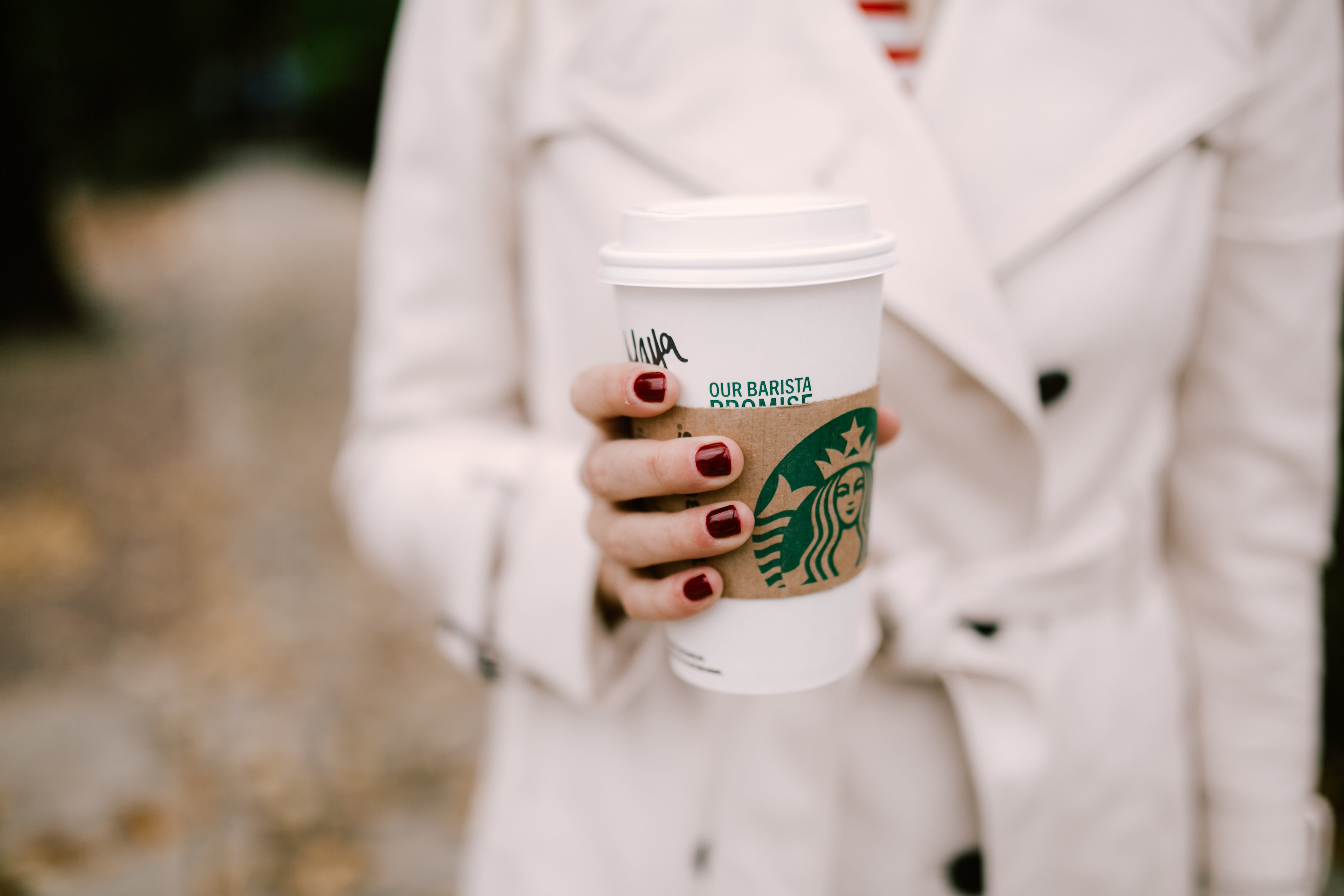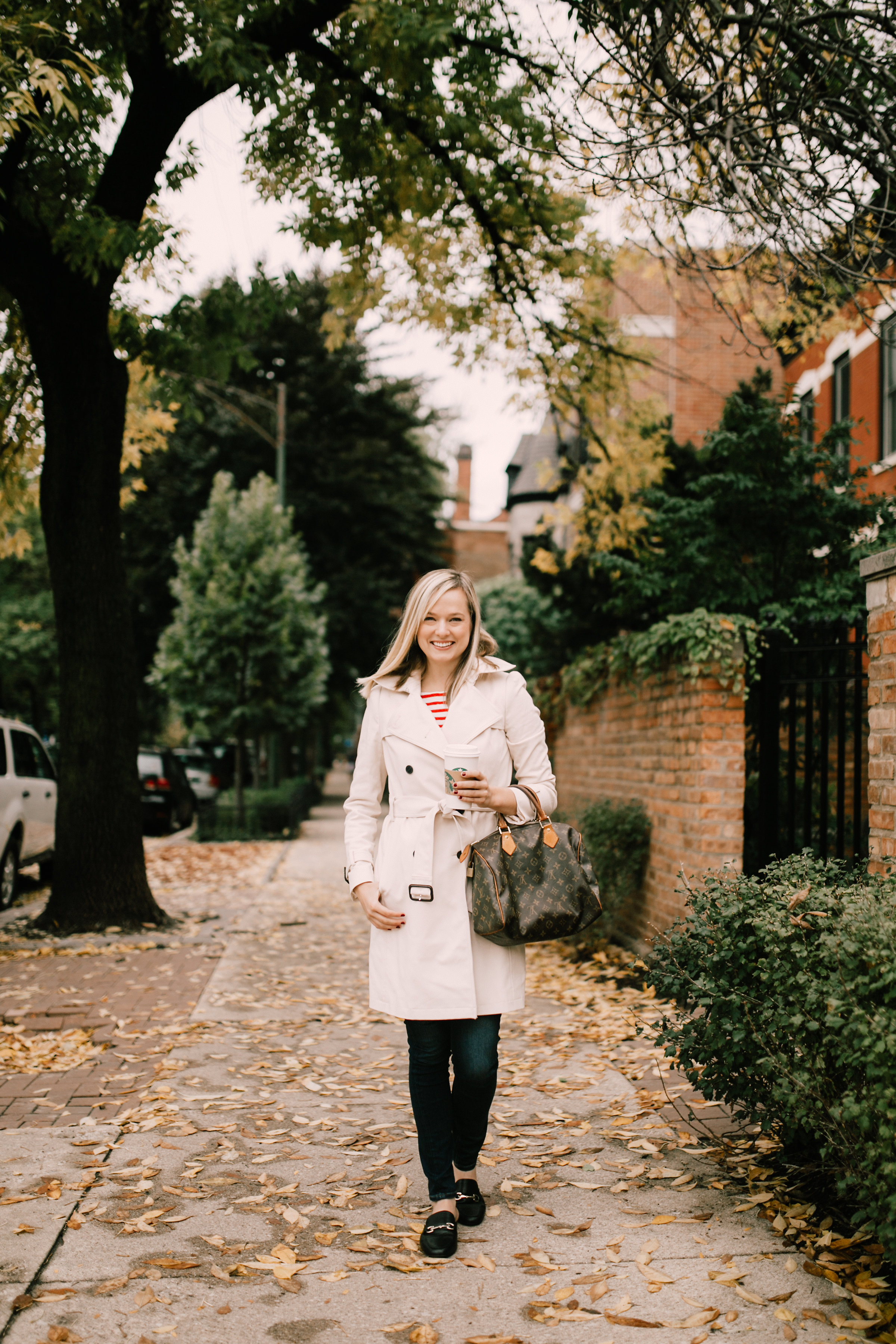 Club Monaco Trench {sold out, but similar here and here} // Striped Shirt (love this flutter sleeved version too!)  // Skinny Jeans // Buckle Slides (under $25!) // LV Speedy
Oh heyyyyy Monday! I'm a little annoyed you're back so soon, but hey – I guess we had to reunite eventually. So it's another early morning, two cups of coffee, barrel through the day kinda day. But hey, I think that's just the kind of rep Monday's get anyways 😉
This weekend was the perfect mix of relaxing, getting together with friends and feeling a little more productive than most weekends. I wrote a lit of 20+ to-dos, and somehow (miraculously!) I got everything checked off my list. I don't think I'd even gotten close to finishing up a to-do list in months, so I finally felt like a actually got a few things done!
Besides being productive, I met up with a few friends at Renegade Craft Fair to buy a few Christmas gifts for friends and family in Bridgeport, watched Wisconsin loose to Ohio State (which was extra painful, but at least there was wine!), went to a few of my favorite restaurants (Club Lucky is one of our favorites!) and found some time to relax and clean my apartment – which was so, so needed. Between commuting to work and traveling, my apartment literally looked like a tornado went through it – so I did the best job I could in a few hours, which may have involved hiding a few things in the closet. The perks of living alone is that no one else will ever notice 😉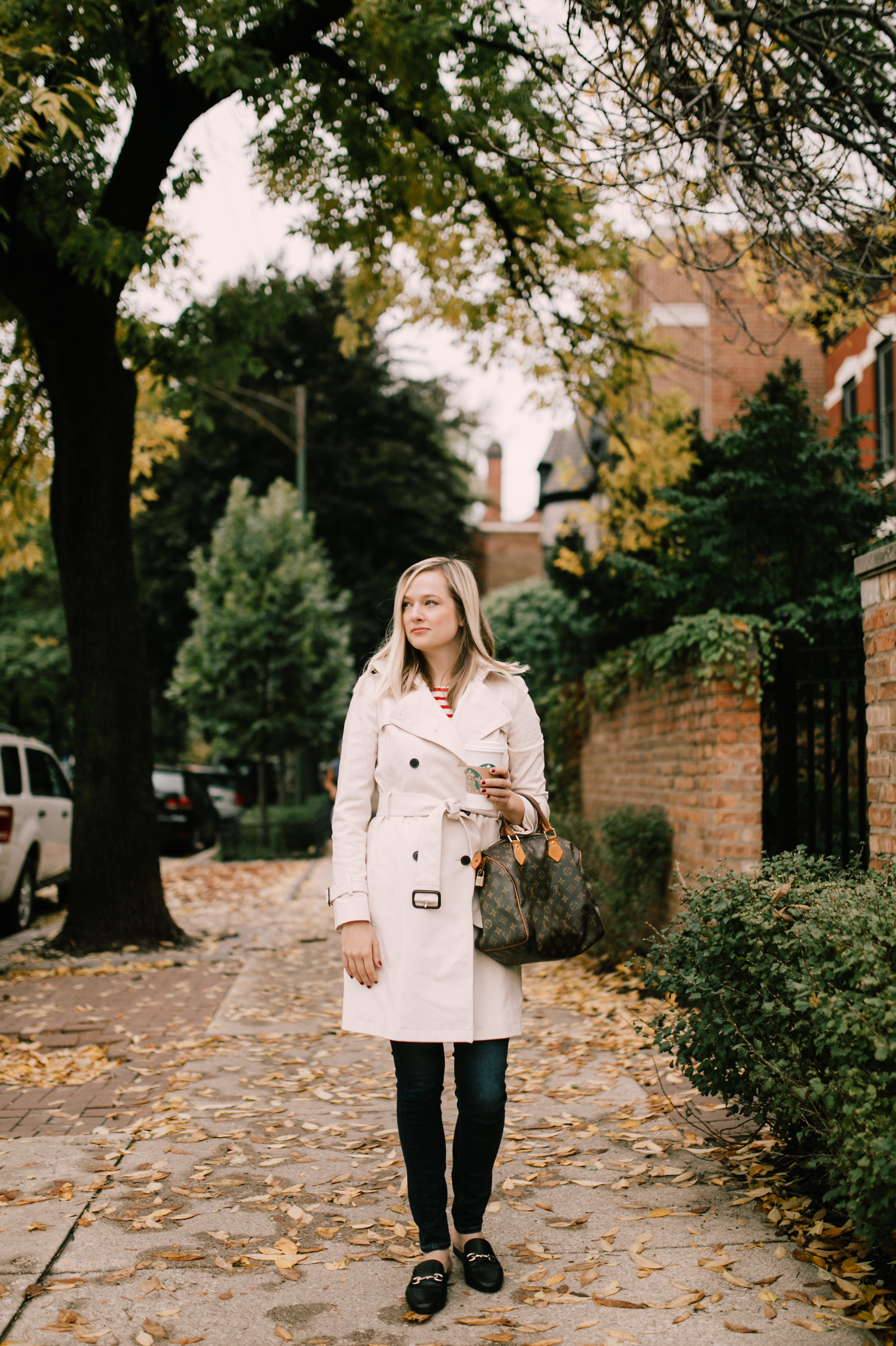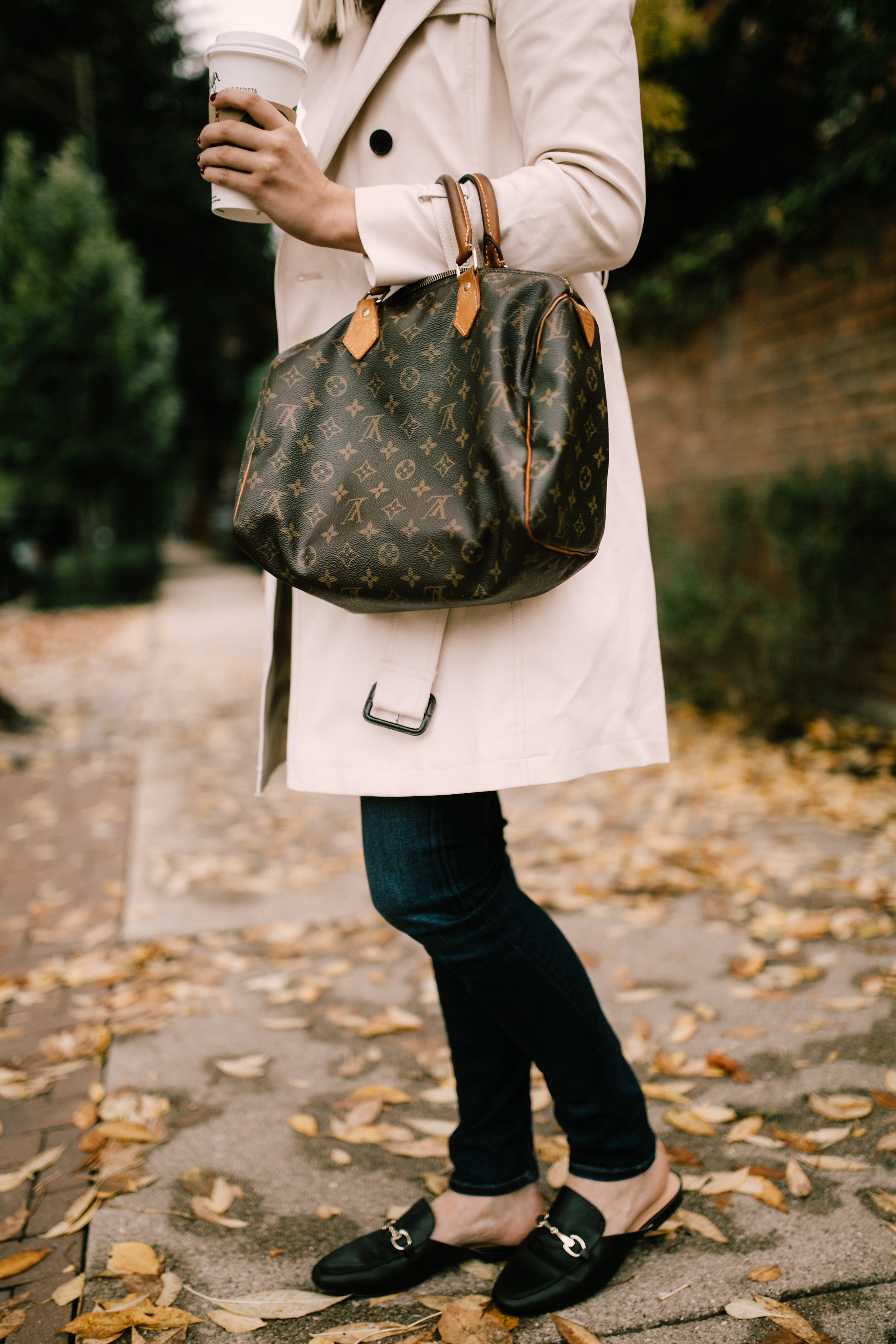 Oh, and another amazing thing about this weekend (and maybe the best part of the whole weekend too?) it was GORGEOUS all weekend long! I don't remember the last December where we had a 50 degree day, but it was so sunny and warm and beautiful that I just had to pretend it was fall a little longer. I put away my winter coat for a hot minute and swapped it with my favorite trend from Club Monaco (or as I lovingly refer to it as, "The Club", haha). I traded my boots in for slide and spent as much time as I could exploring my neighborhood and soaking in the last warm days of the year. I know I should be concerned why it's so warn, but I was just so happy to be enjoying the outdoors before it inevitably becomes negative 20 degrees and I'm stuck inside drinking too much wine and wishing that spring would come. Just kidding…I'm pretty sure I'm still going to be doing that no matter what the weather is…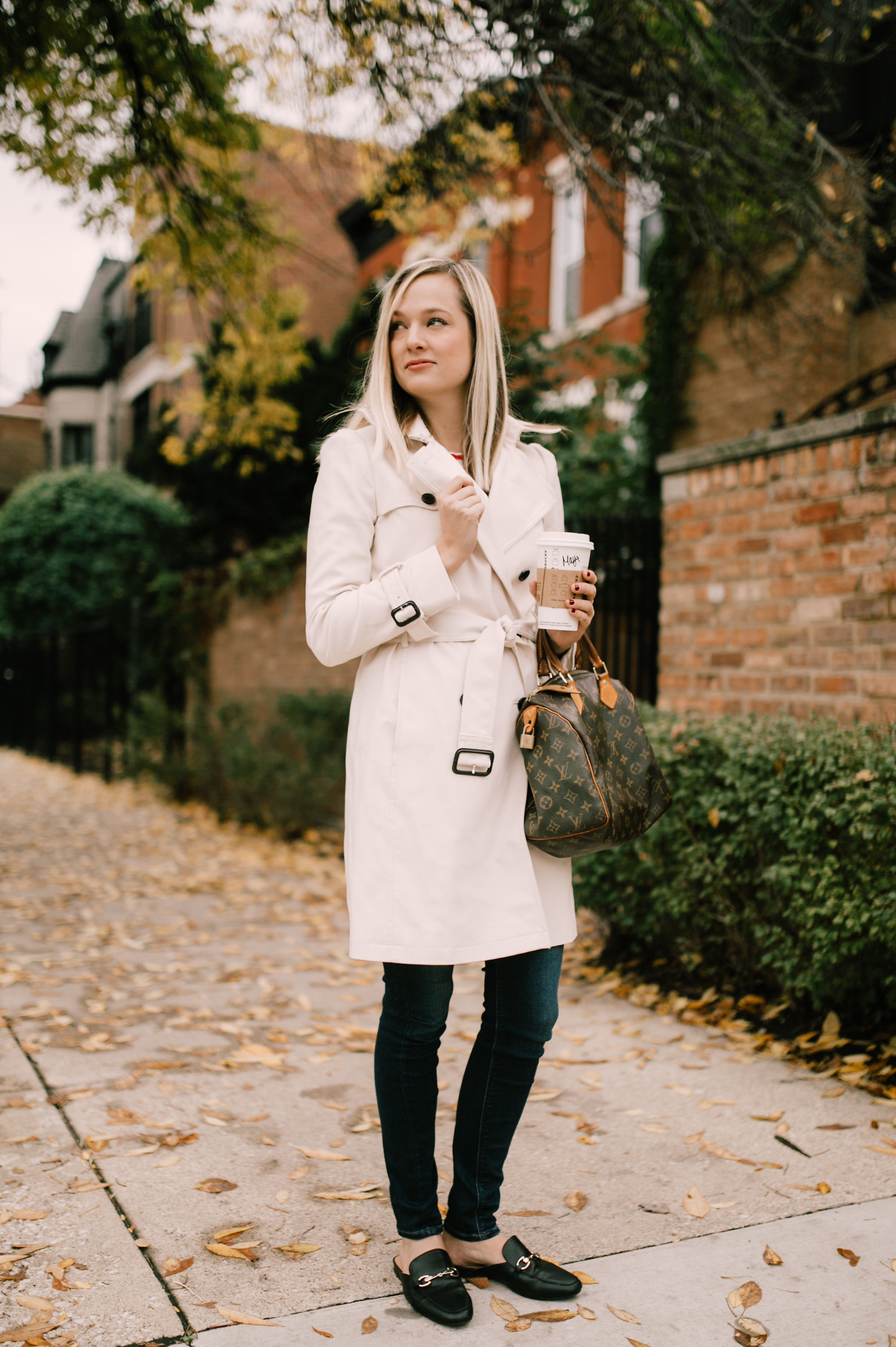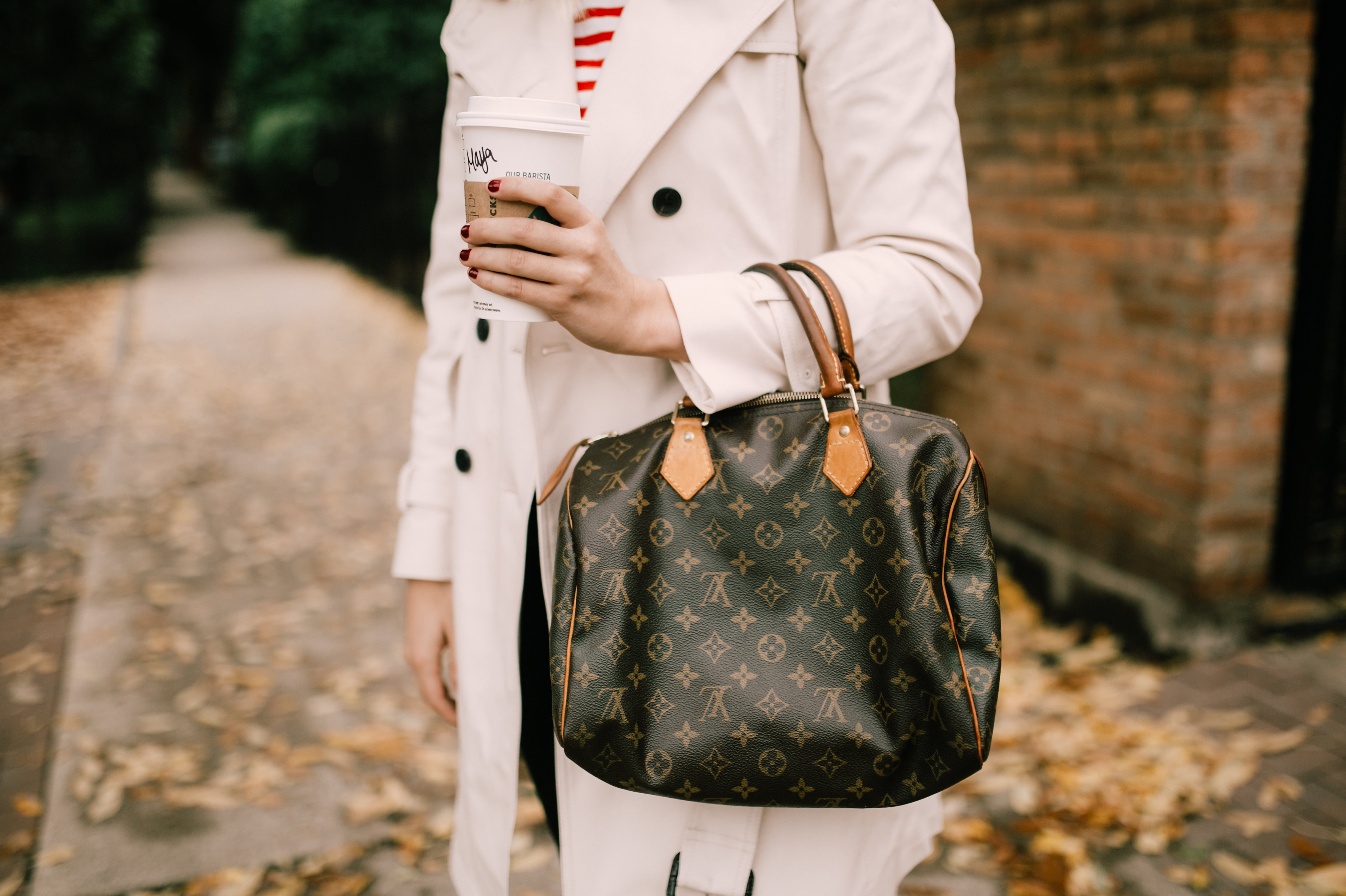 Other highlights of the weekend include finishing up Riverdale (a show I desperately DID NOT want to like, but binge watched the whole thing because I am a 14 year old girl at heart), and getting accidentally added to a group text of 50 year old ex-frat guys planning their college reunion. Needless to say I was invited, and they all volunteered to share a bed with me when I told them I was a 28 year old girl and they had the wrong number. I'm pretty sure I've never been on a more hilarious text conversation in my life.  It's the little things, right?
Anyways, hope you have the most amazing week! It's probably going to be a little quiet over here since I didn't quite get it together to finish up all my blog posts this weekend, but hey – I got to paying my bills so at least I'm kinda #adulting. At this point I'll take what I can get 😉