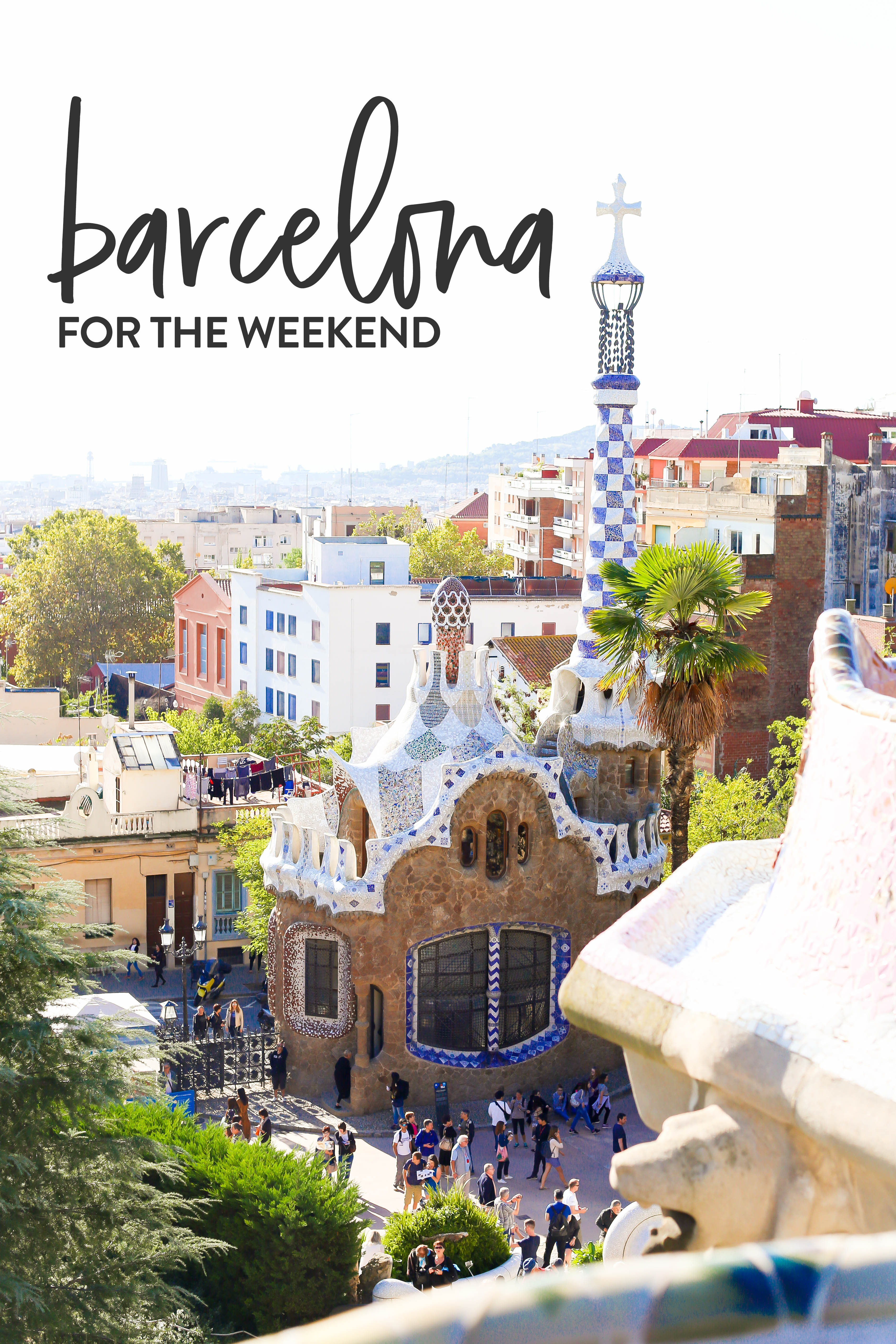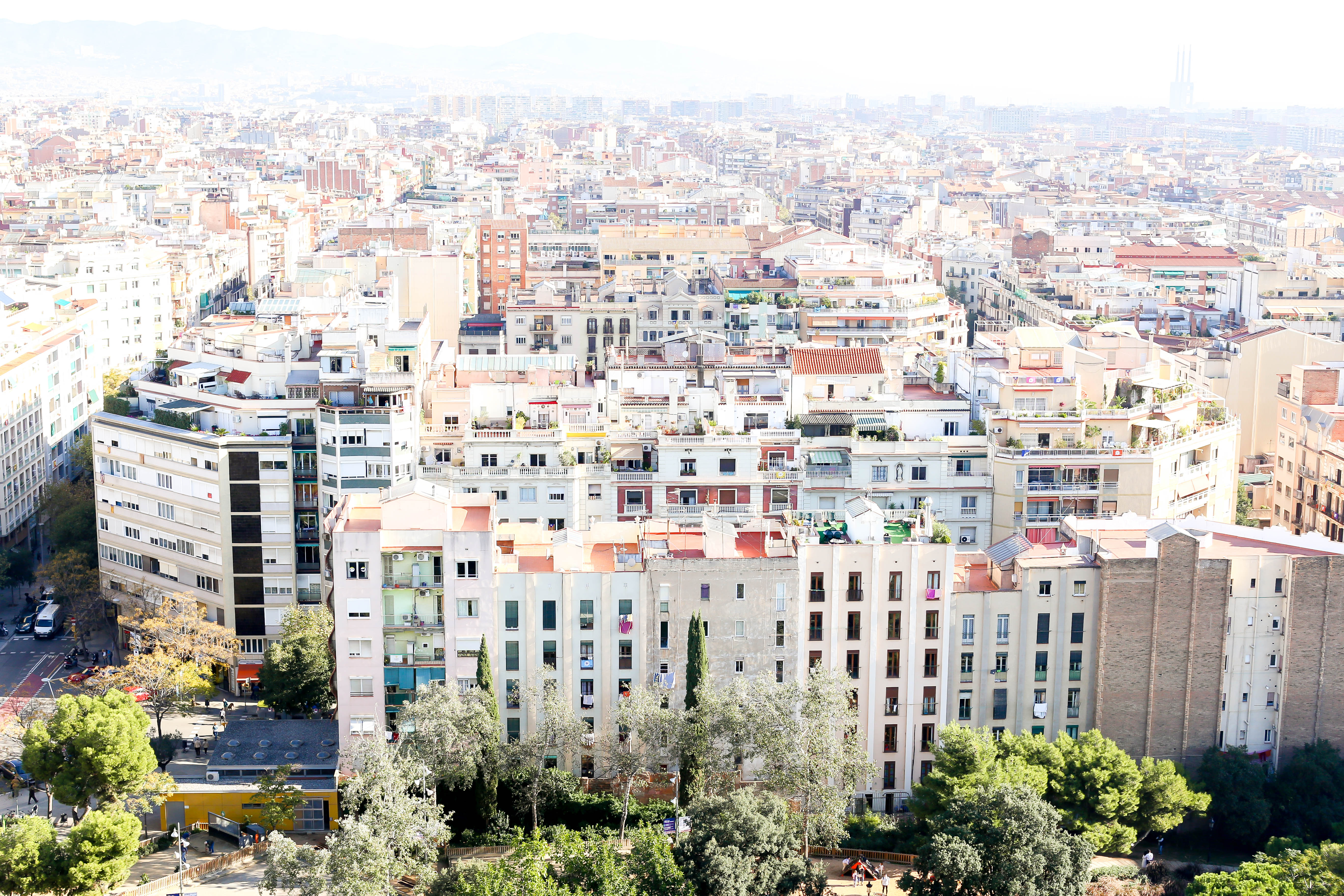 This post has been many, many months in the making – but I'm finally sharing some of the highlights of my trip in Barcelona from a few months ago! Better late than never, right?
My parents planned a trip to Spain to celebrate my dads retirement, and they were kind enough to let me join the fun for the first half of the trip in Barcelona. While I had been to Spain a few years ago with them, we didn't make it to Barcelona on that trip, so the coastal city was high on my list of places I still wanted to visit. And the city did not disappoint – between the history, the colorful streets and the amazing food, Barcelona quickly became one of my favorite cities to explore. While it's hard to share all the highlights because the city was so magical, here are a few of my must-see spots if you're planning a trip to Barcelona anytime soon. I tried to put together a nice mixture of touristy and not-so-touristy things to give a good balance of places to explore!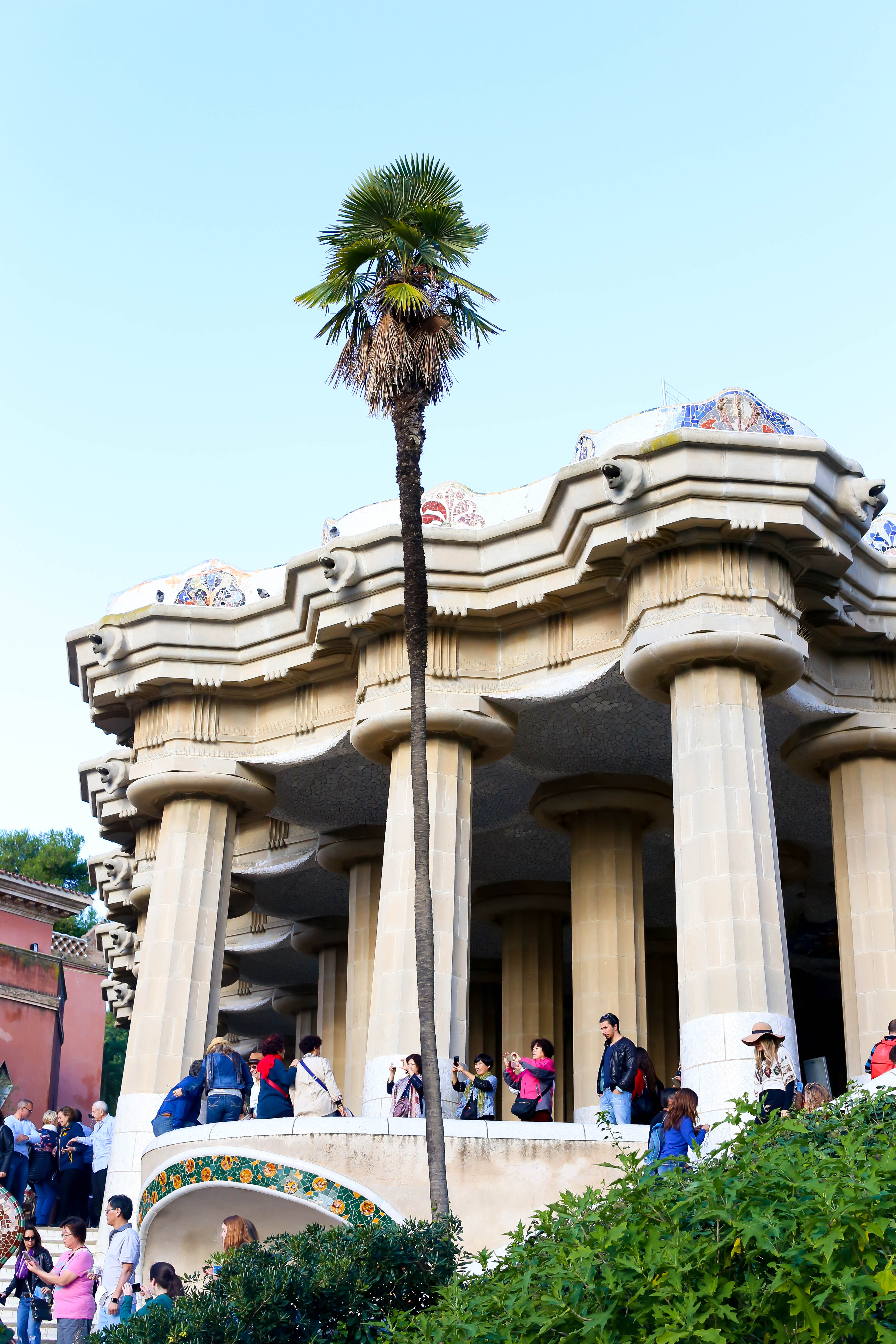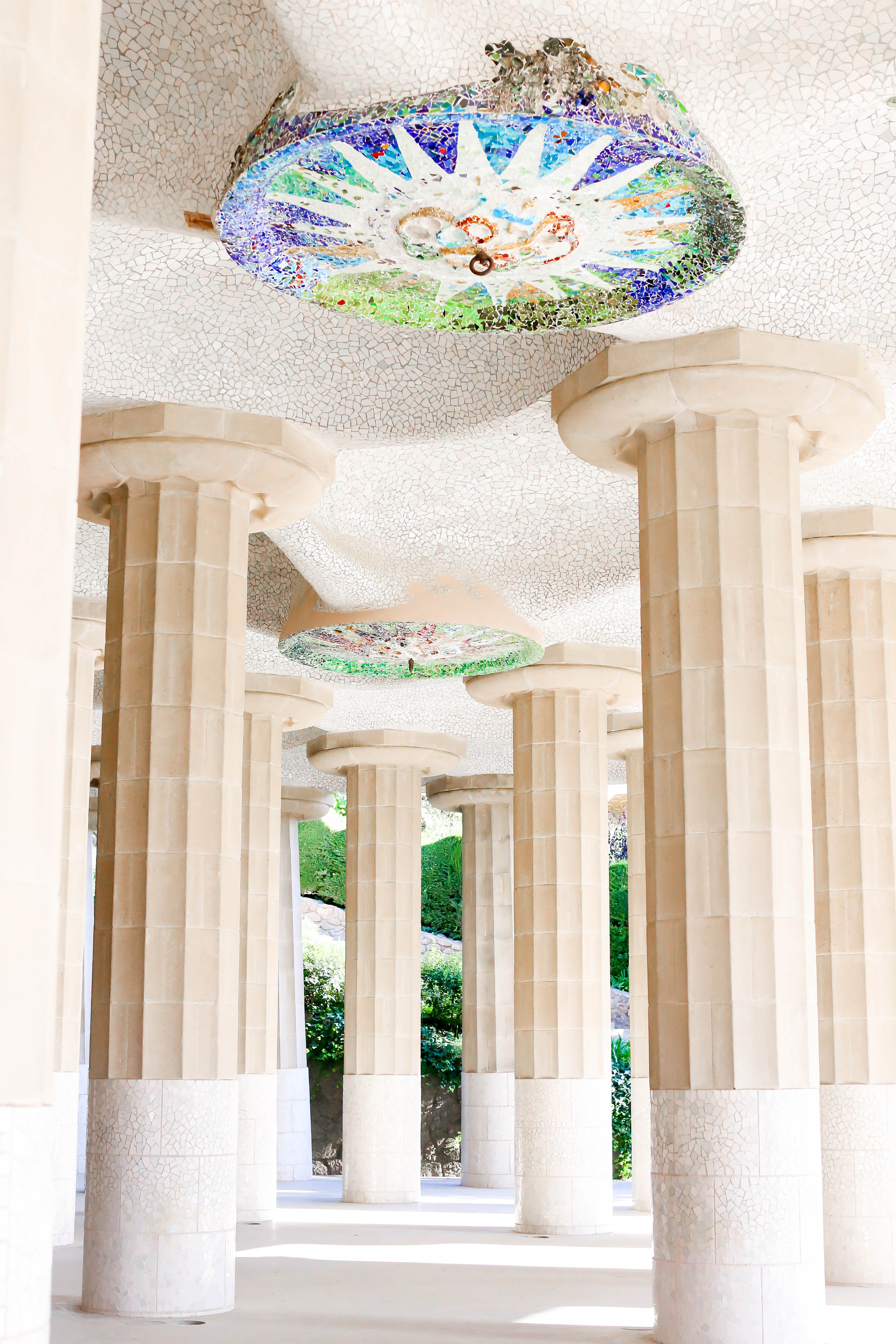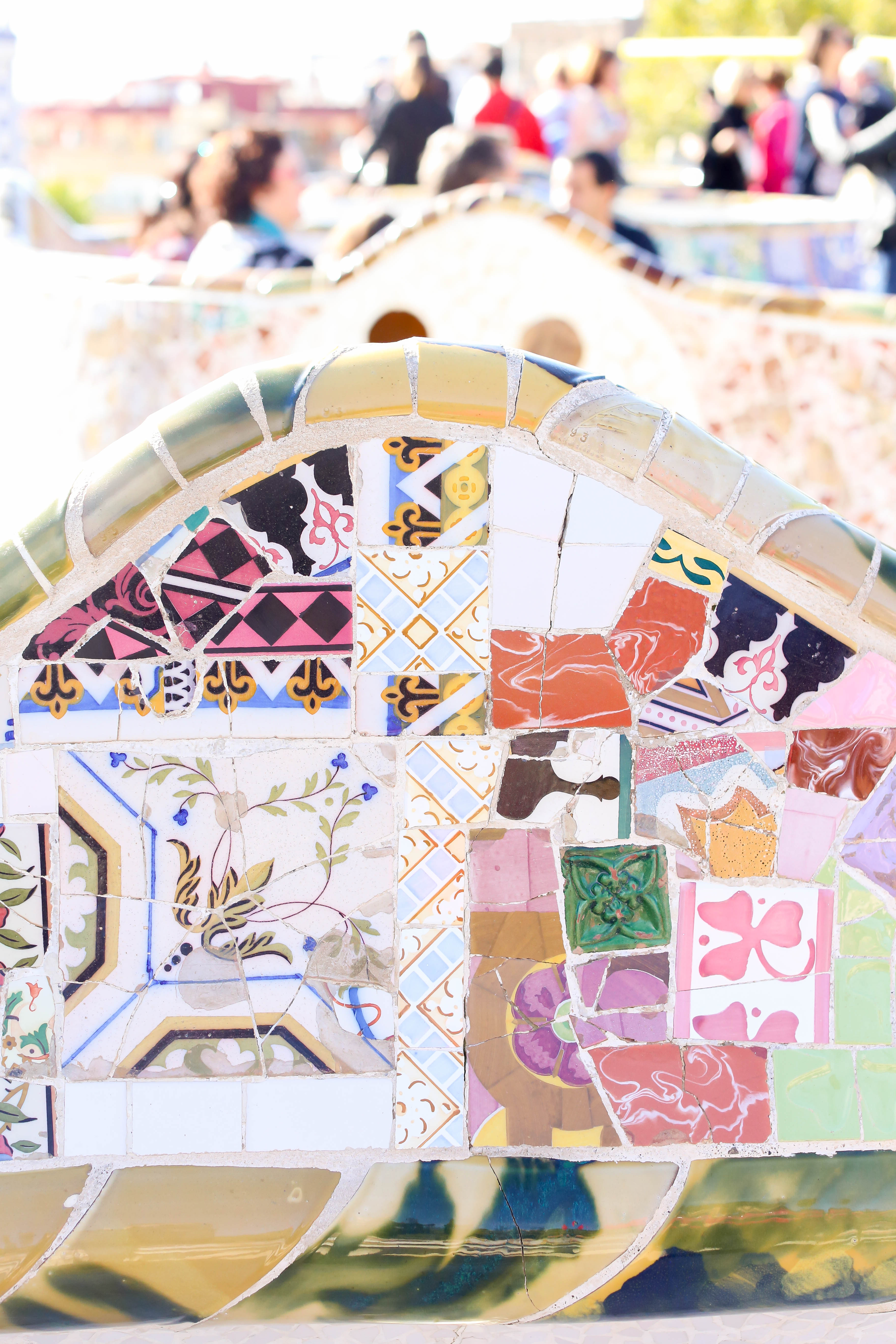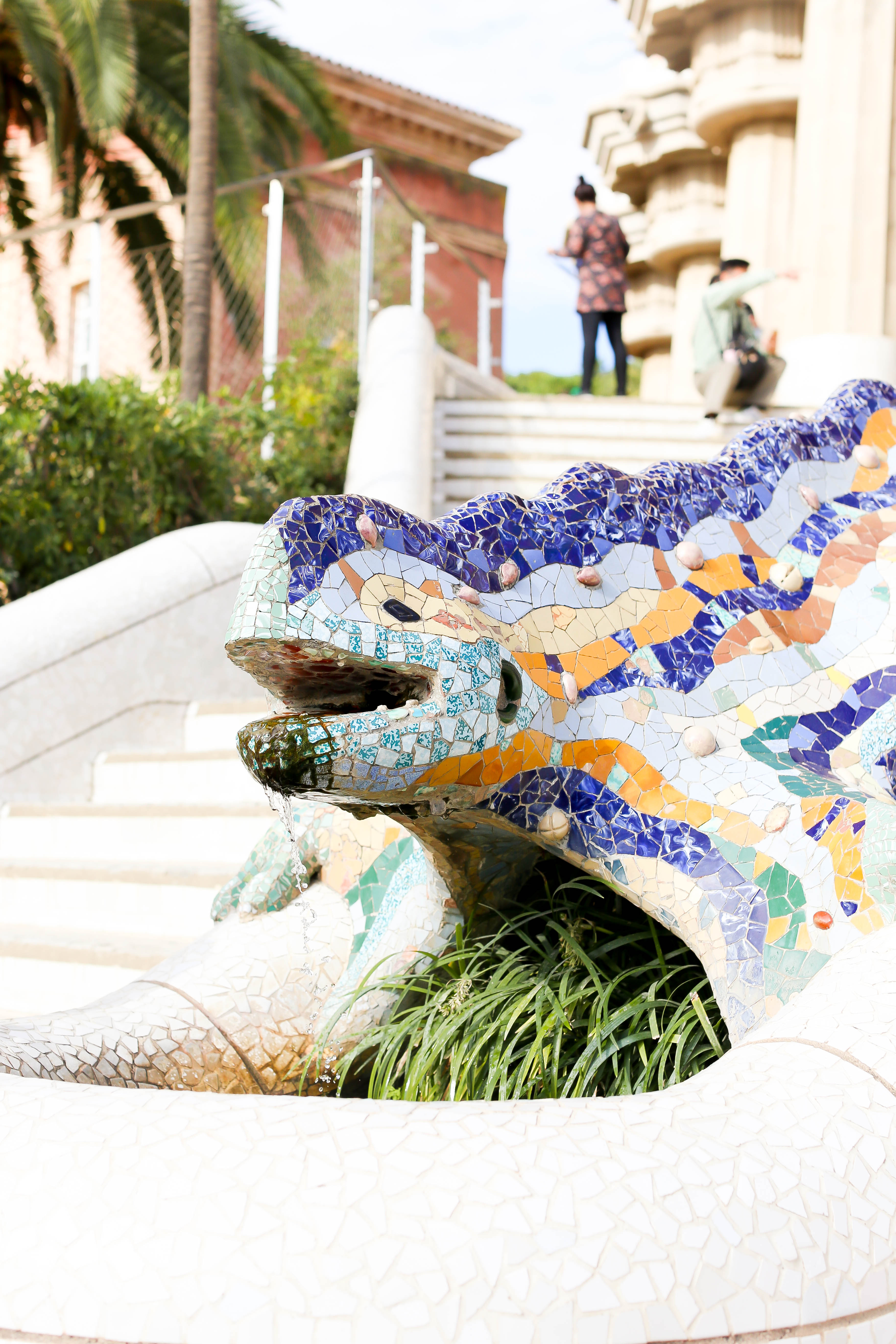 Park Güell: One of the most iconic places in Barcelona, thanks to the colorful mosaics and structures by famous architect Antoni Gaudi, who created the park in 1900 for a wealthy family in the city. While it's definitely touristy (okay, super touristy), it's definitely worth checking out for the beautiful structures, gorgeous views of the city and Gaudi's iconic mosaic work. Although the park is publicly open, you do need tickets in order to see some of the more show-stopping structures – but it's totally worth it. I opted to go earlier in the day before it gets super crowded, so try to get a reservation early if you're hoping to take photos and enjoy the park without too many other people there!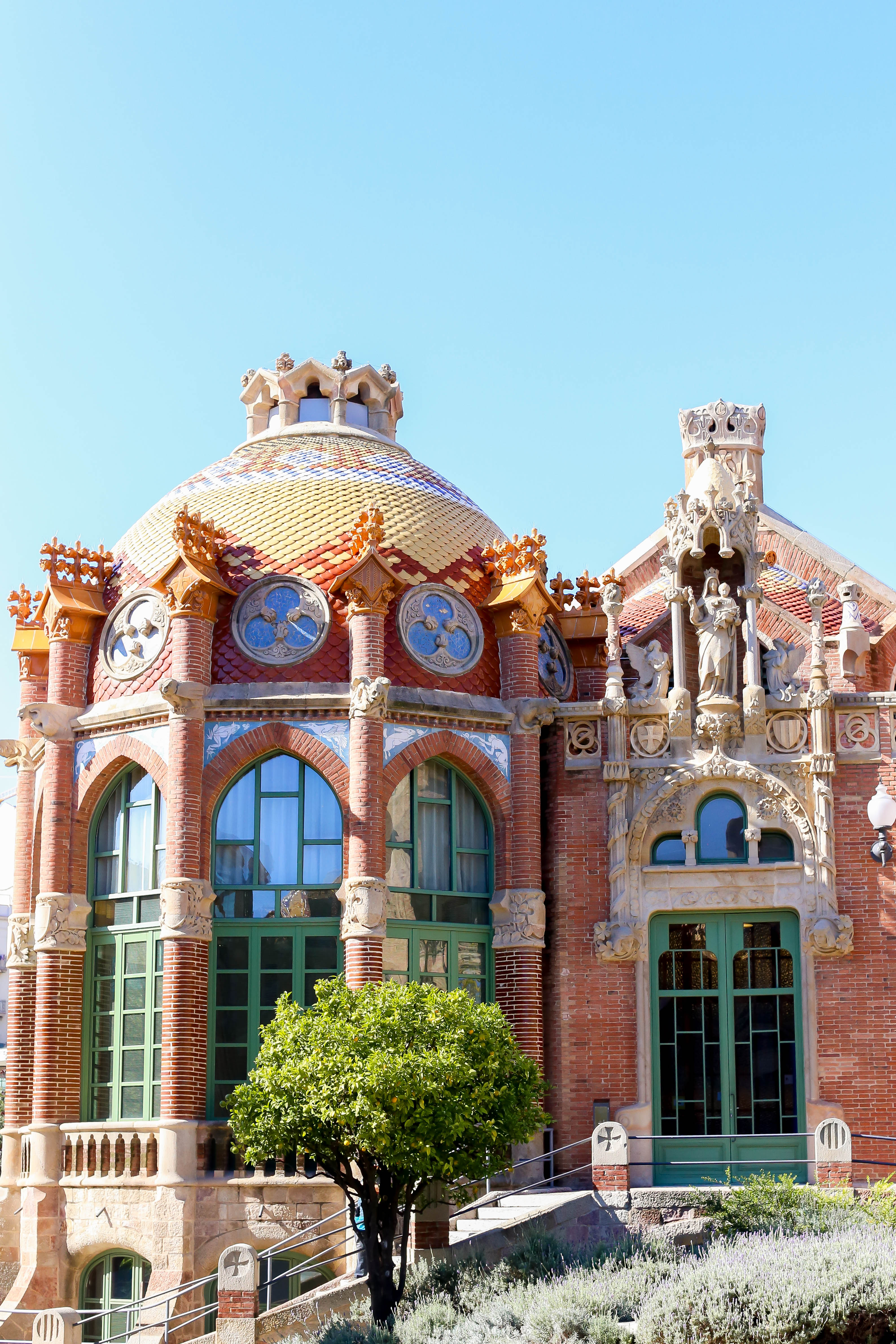 Hospital Sant Pao:
A surprising highlight of the trip was visiting one of Barcelona's oldest
hospitals, Sant Pao, designed by architect Lluís Domènech, a protege of Gaudi. The hospital was a working hospital until just a few years ago, but now it's a historic landmark that holds some of the most gorgeous buildings in the city. It's worth spending an hour or so exploring the various buildings and enjoying the beautiful gardens.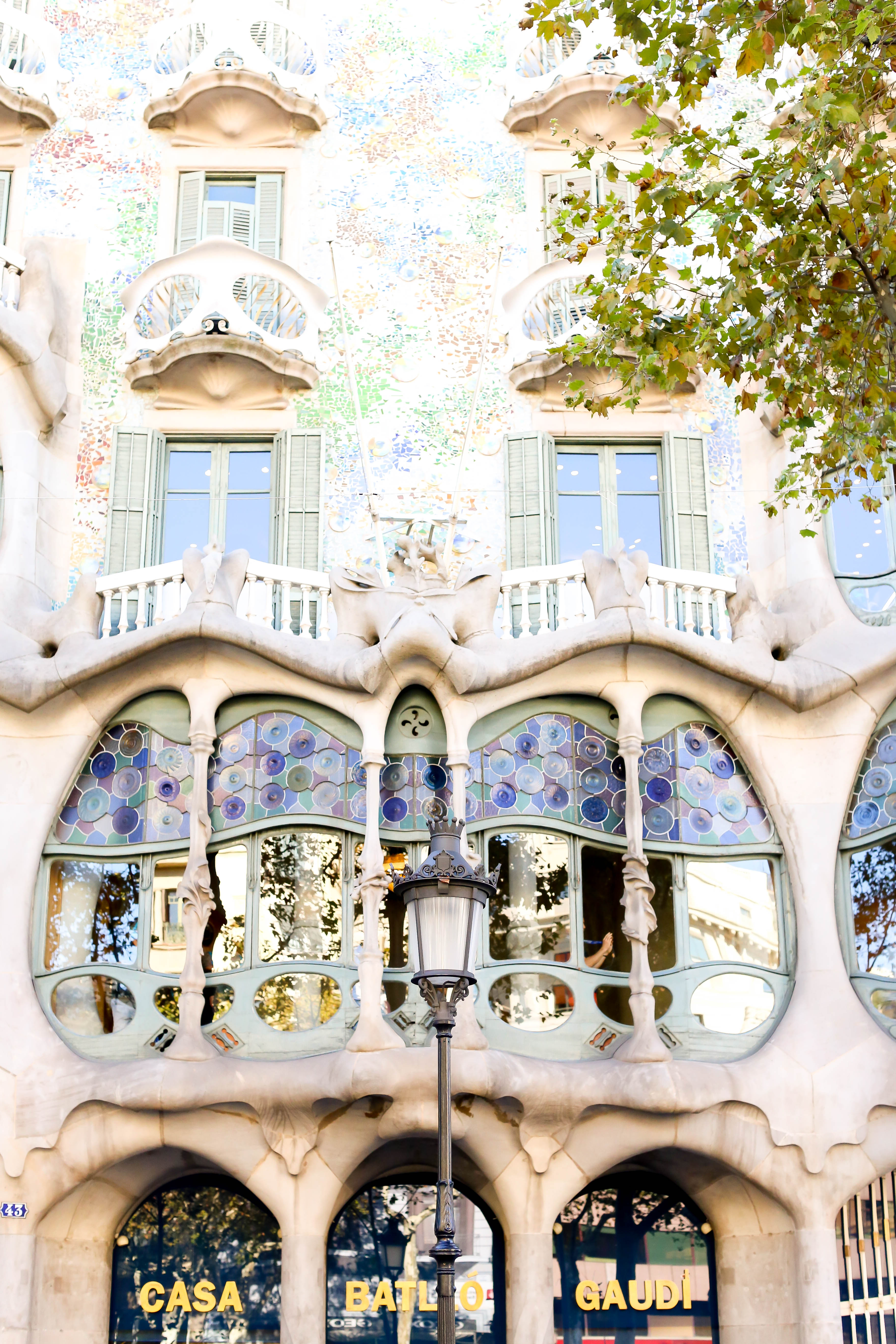 Casa Batllo:
Another iconic building designed by Gaudi, this apartment complex was designed by the architect and is now a museum that you can walk through to see how the elite in Barcelona once lived. From gorgeous courtyards to stained glass windows and a pretty rooftop, it's definitely worth a visit to see another gorgeous Gaudi home. If you're looking for even more,
La Pedrera
is another apartment building worth exploring too!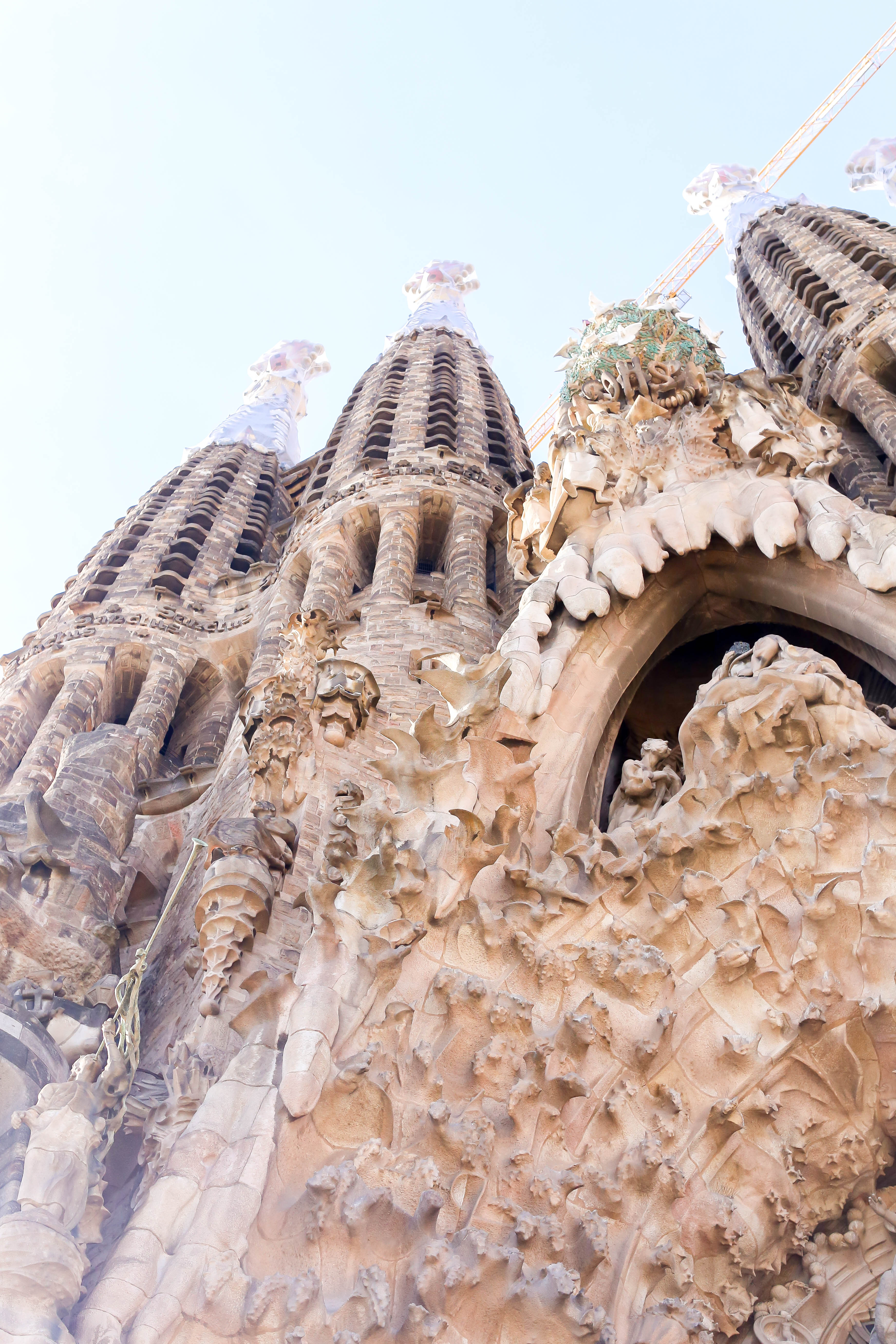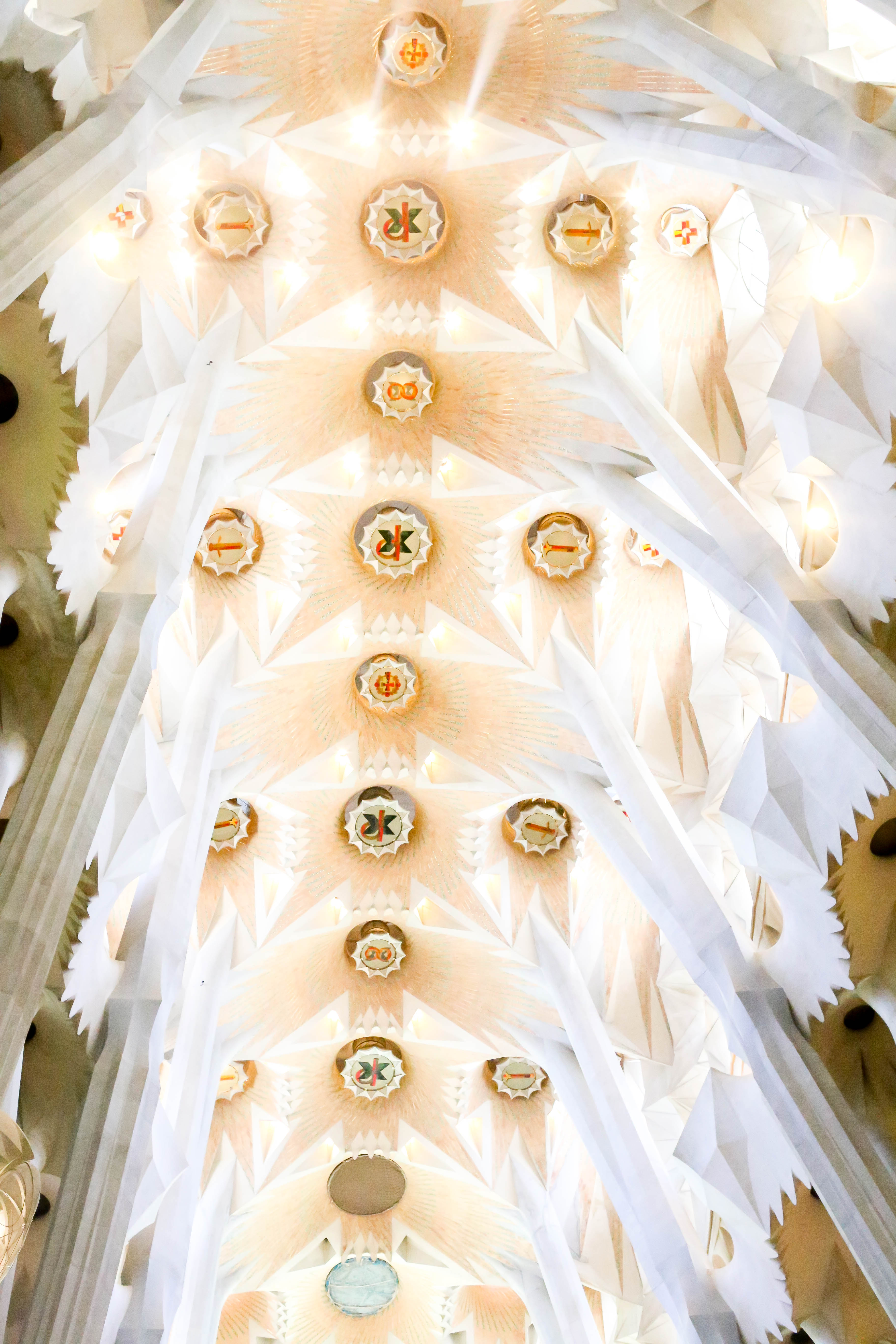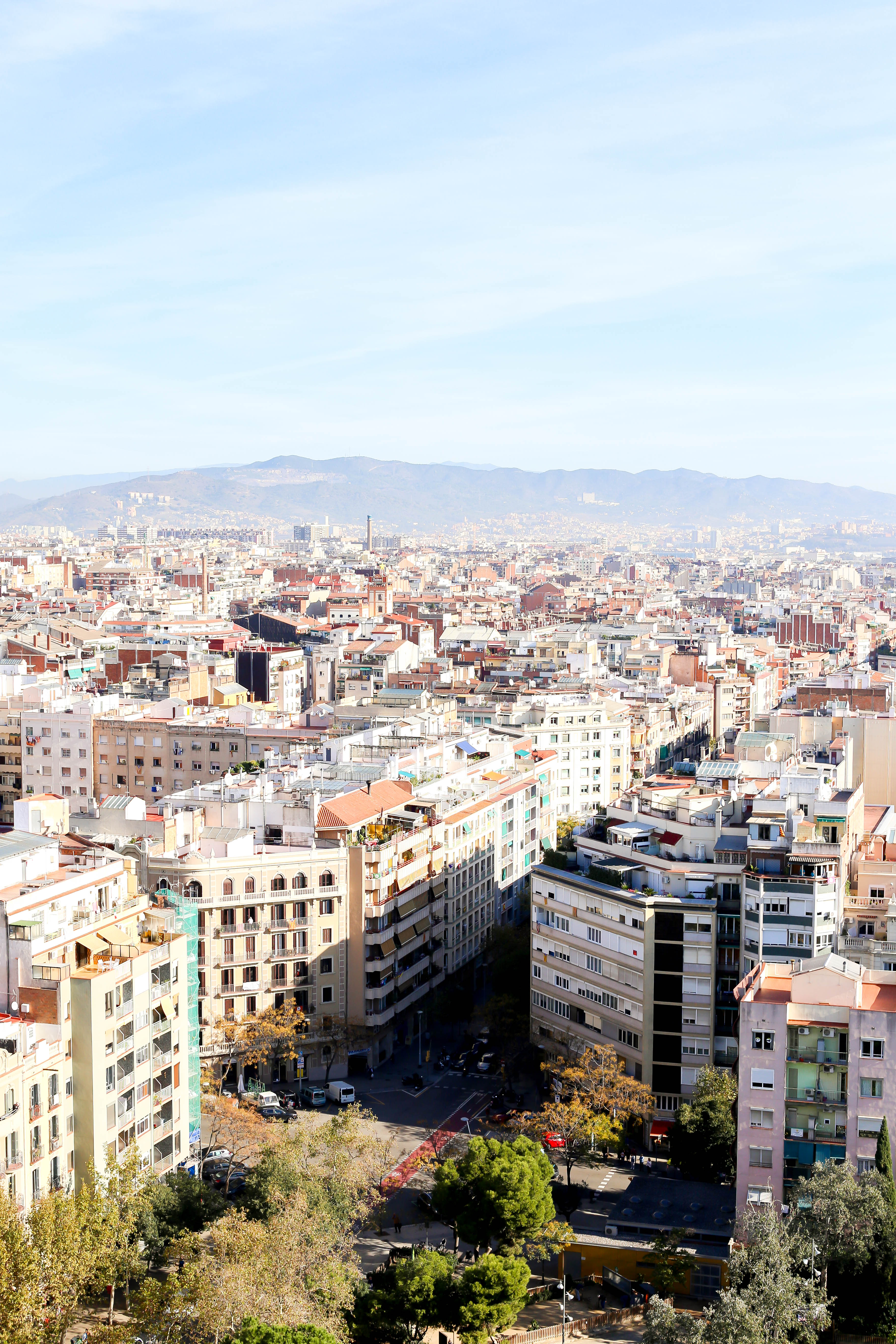 La Segrada Familia:
Probably THE most iconic building in Barcelona, La Segrada Familia is one of the largest churches in the world (and the largest unfinished Roman Catholic church in the world). The project started with architect Francisco Paula de Villar in 1882, and then the project was taken over by Gaudi once he resigned in 1883. While it's still being worked on (and embraces a variety of styles depending on what side you're admiring the church on), the inside of the church is complete and most of the outside is finished too – and on track to be finished by 2028.
There are gorgeous spires that you're able to walk to the top of and take in gorgeous views of the city, and the ceilings are completely awe-inspiring. It's worth spending a few hours exploring every corner of the church (and listening to the walking tour that's available for free with your entrance fee!)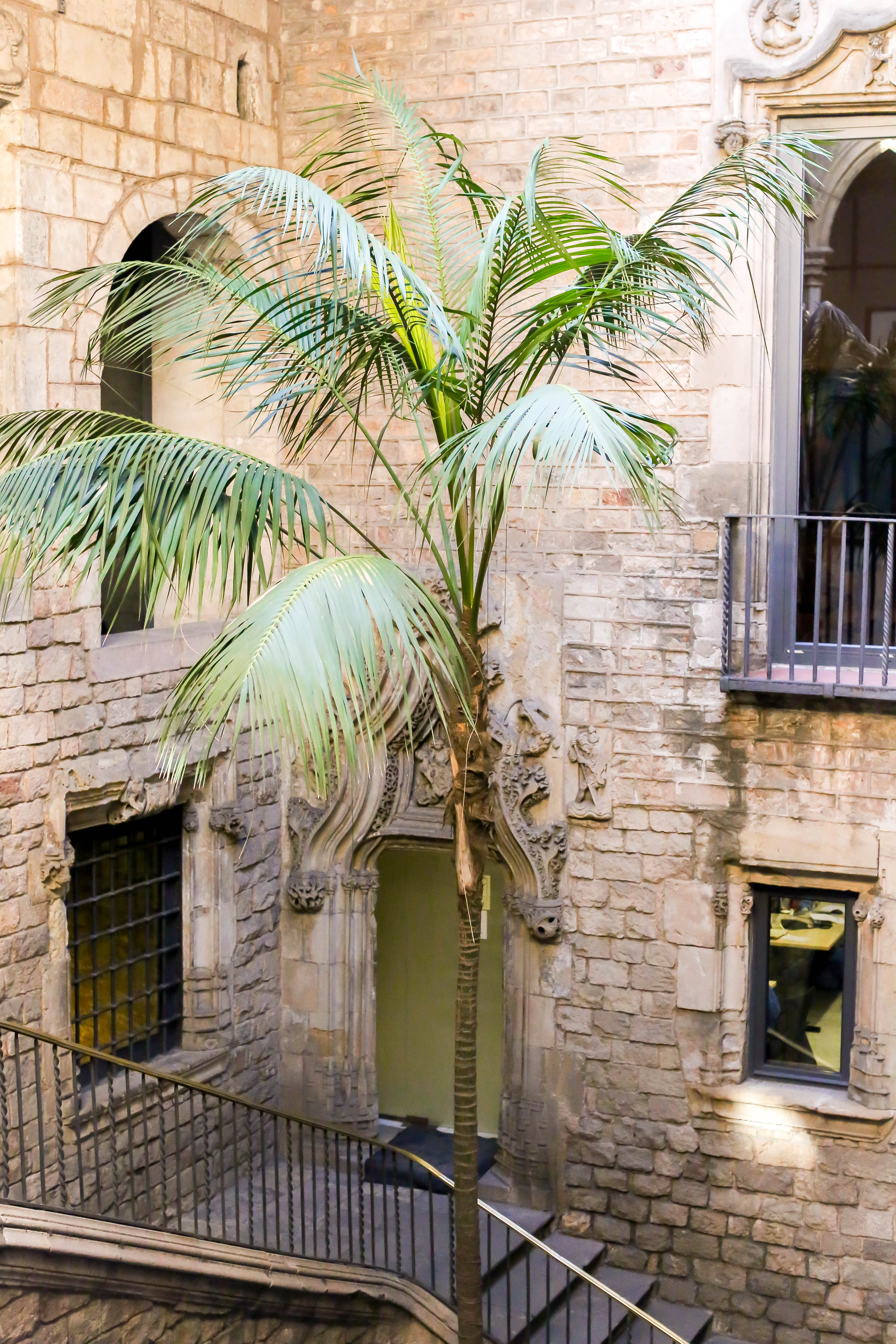 The Picaso Museum:
While I've never been Picasso's #1 fan, I will say that the Picasso museum in Barcelona is a pretty amazing representation of his early work – and a nice chronology of his work too (from his early sketches, pottery, and his very early paintings, etc.) The museum was pretty incredible, and definitely worth spending some time exploring on a lazy afternoon.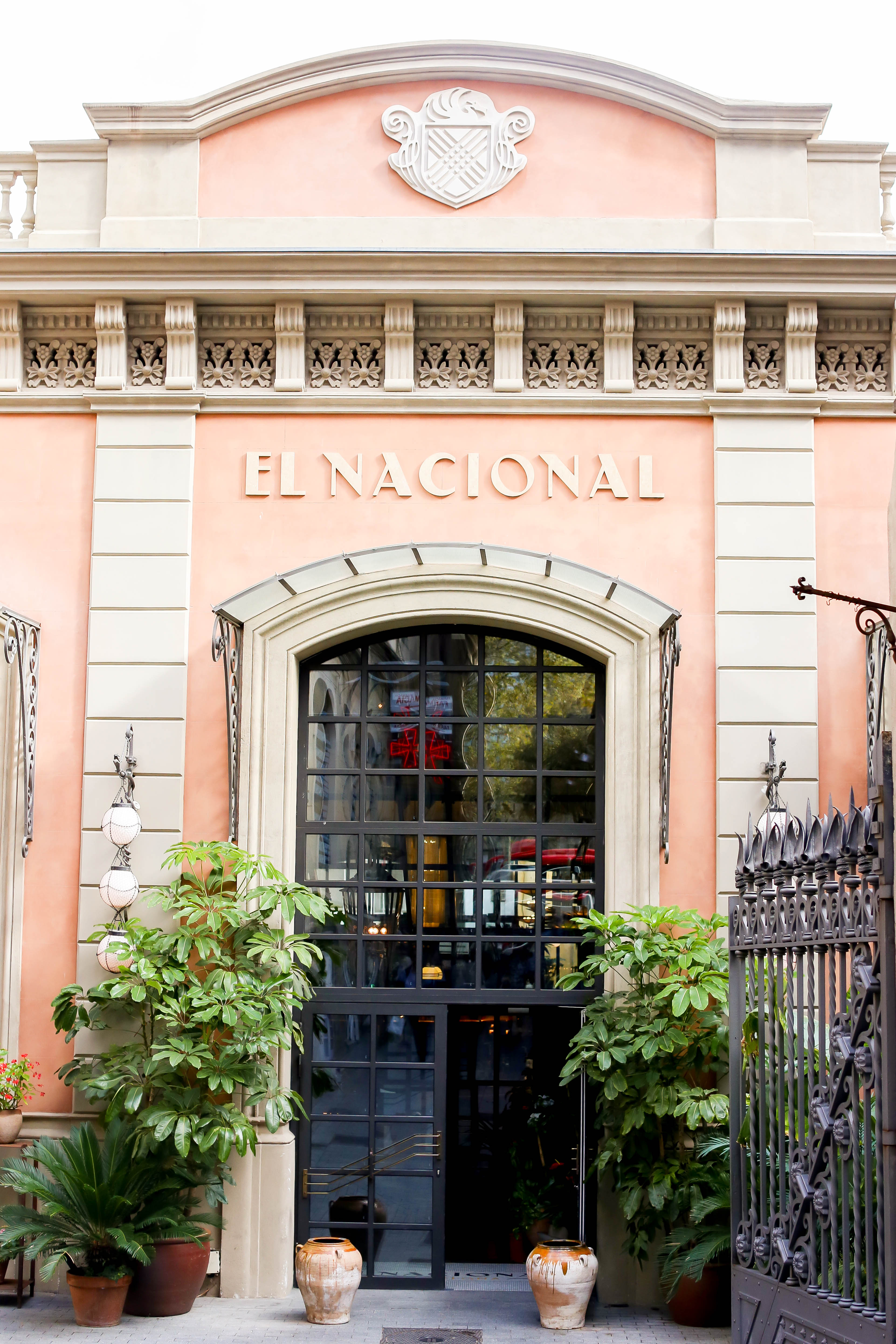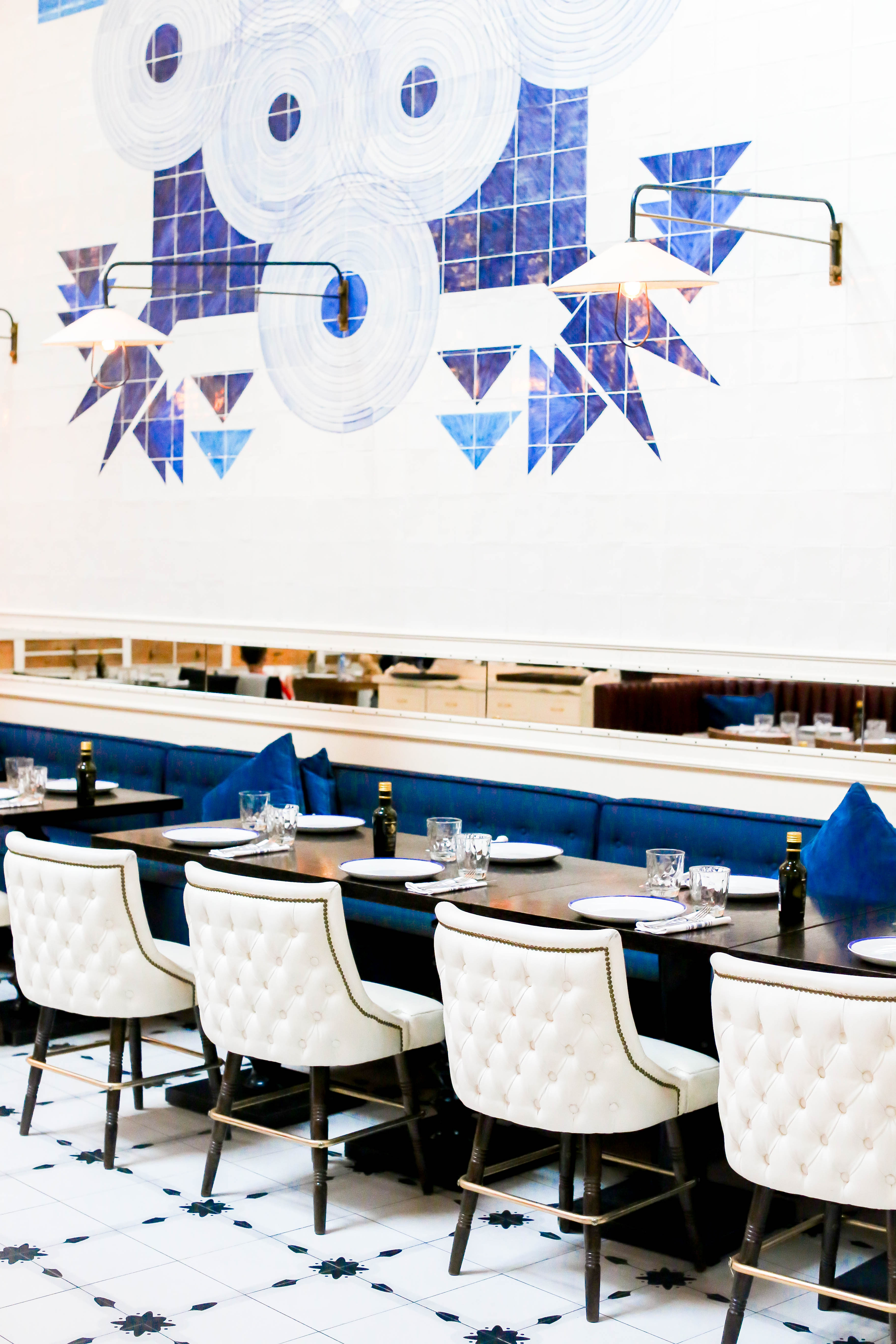 El Nacional Barcelona: One of the prettiest places we visited was El Nacional Barcelona – a gorgeous restaurant space filled with various delicious restaurants. Every corner of this restaurant is instagrammable, and the food is super delicious to boot. Go for tapas after a long day of exploring downtown, or grab cocktails or a beer at one of their many gorgeous bars. I wish I would have gone back a few times while I was there, but it's definitely on my short list next time I'm back in town.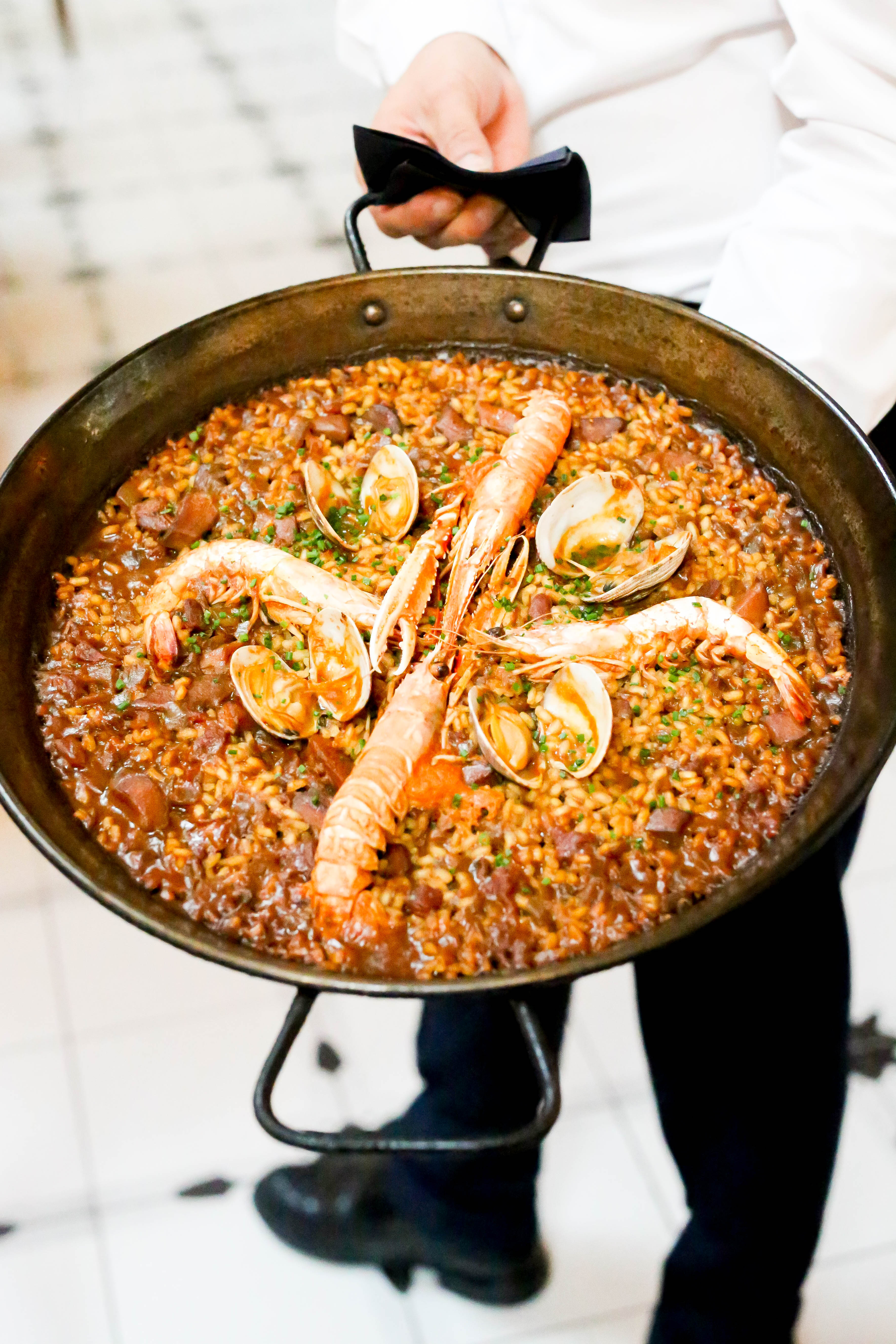 There were SO many amazing restaurants we went to while in Barcelona, but I will say that not every place we went to was a hit. Below are a few of our favorite places that we'd definitely go back to!
Bodega Monumental: A cute little tapas restaurant that was one of our favorite meals during the trip. They had the best classic tapas, a delicious salad (which was so needed!), and wine for a steal. If we had been in Barcelona for a few more nights, we would have definitely gone to Bodega Monumental at least one more time.
Vivant: One of the first restaurants we went to while in Barcelona (which set the bar really high!), this little restaurant was one of our favorites we went to. The menu consists of Spanish favorites, but also inspired sea food dishes that were some of the highlights of our trip.
Olgod Barcelona: If you happen to be a beer fan (or are visiting with someone who does), definitely check out Olgod which has over 30 beers on tap (including some local favorites). It's a great place to stop by after visiting the modern art museum for an afternoon drink. Plus, the bartenders were so sweet that we had to enjoy a few drinks while we were there 🙂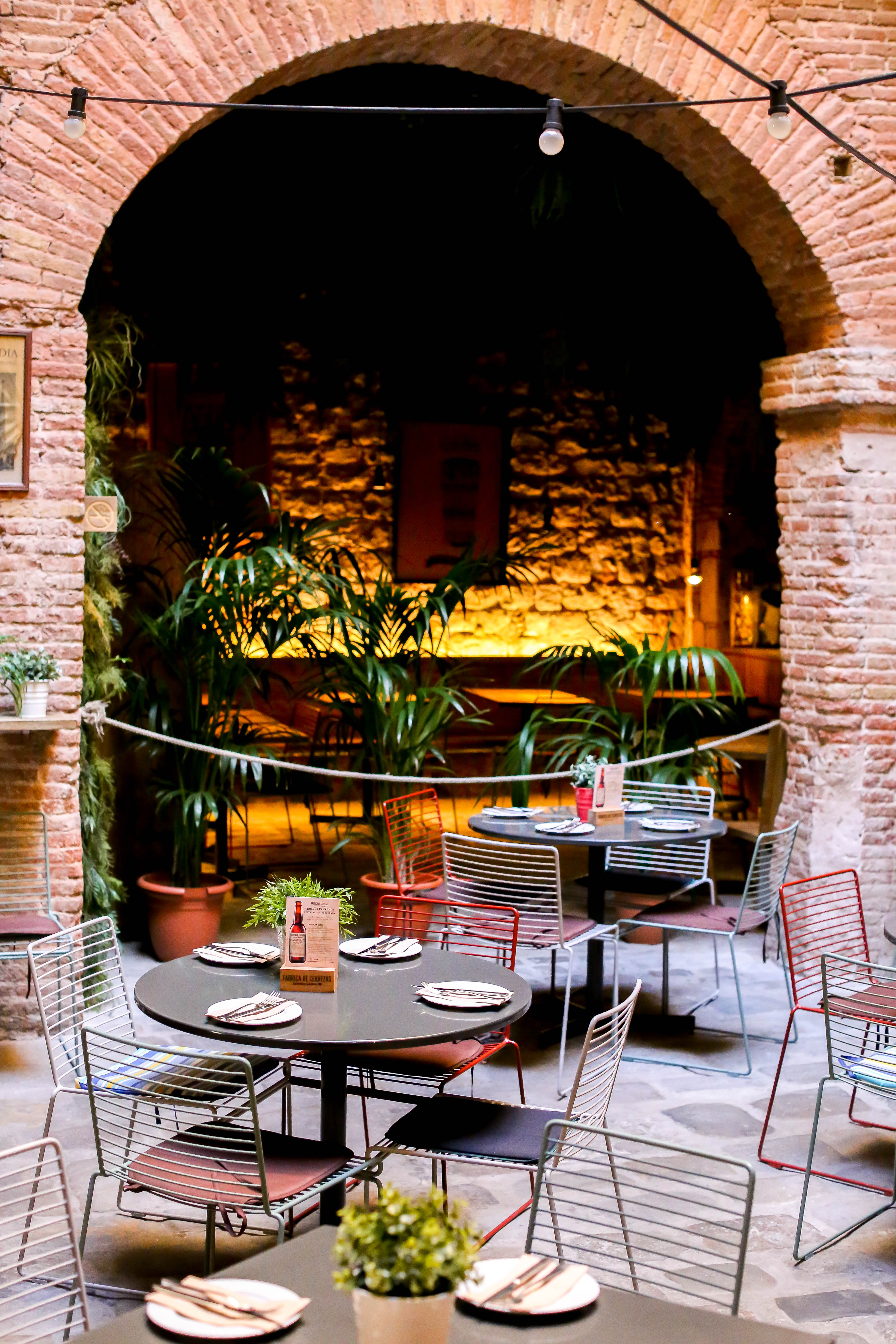 Tapas Bona Sort: I picked this restaurant on a whim after the Picasso museum, and it turned out to be the perfect spot for a big lunch. We had the 3 course menu for lunch (I ate a whole fish!) and it was super affordable and tasty. Definitely swing by if you're looking to a place to eat in the gothic district.
Bembi: After eating tapas for a full week, we were ready to try something different before we left the city, and Bembi was the perfect little Indian restaurant that was so, so delicious. It was one of the most affordable restaurants during our trip, and one of the tastiest too!
I could go on and on, but really – Barcelona is one of the most magical places I've been to and definitely worth adding to your travel list if you haven't been yet! If you have been, I'd love to know your favorite spots too next time I go back! xx