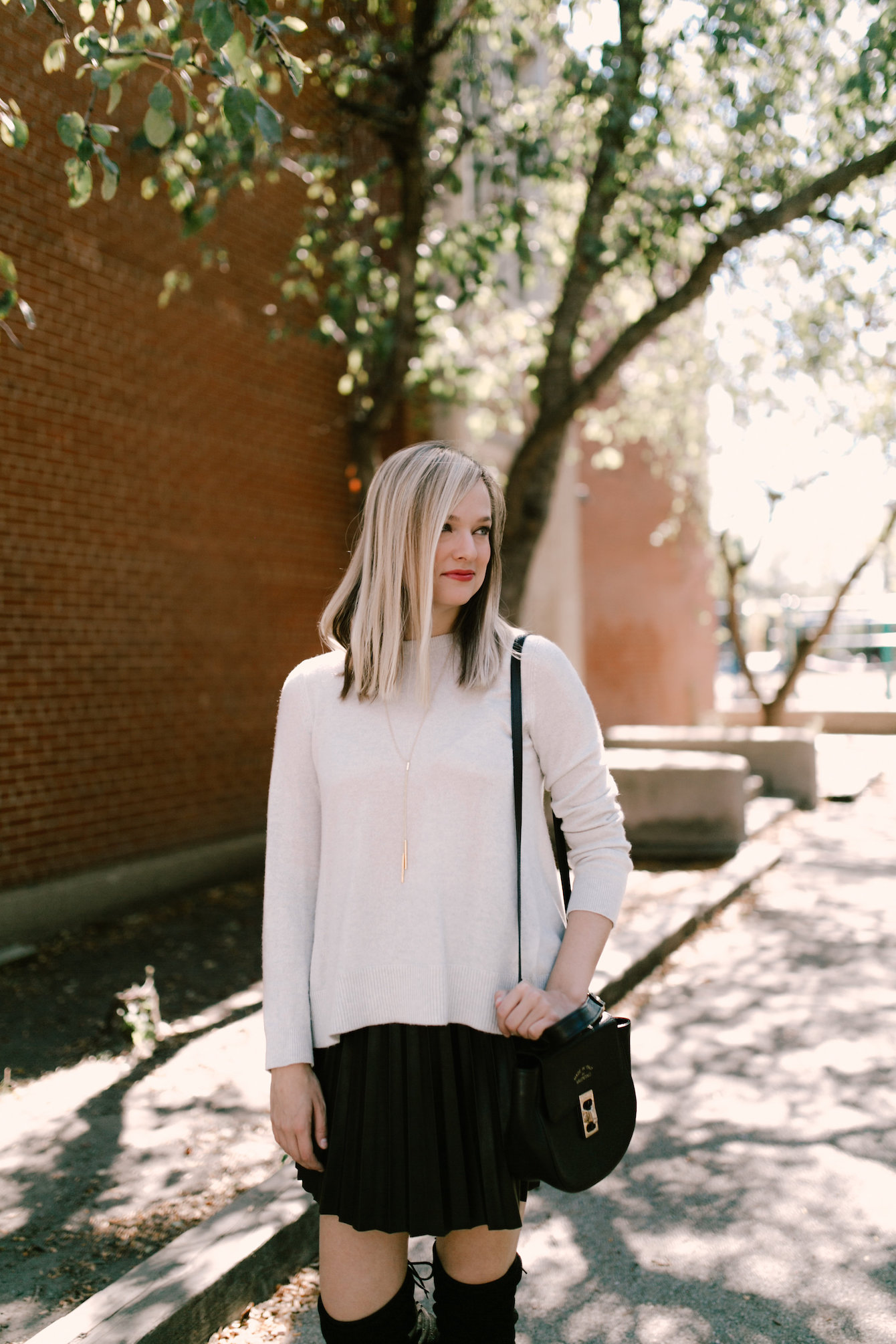 Over the Knee Boots ($70 and available in brown and black) // Leather Skirt (currently under $50! Order a size up!) // Bow Sweater (limited quantities, but I love this one, and this one in pink!) // Valentino Purse (mine is ancient, but this is my new fave)
Is everyone slowly coming out of their Thanksgiving coma right about now? I promised myself I would never eat again after Thanksgiving last night, but lo and behold I convinced myself that I should most definitely have pumpkin pie for breakfast today. My diet starts tomorrow, right? Scratch that – might as well wait until after the holidays, who am I kidding 😉
Last week was so much fun, and I loved getting to spend some much needed time with my family. I went over to my aunt and uncle's house for the holiday and caught up over cocktails and watched football between snacking sessions. I'm famous for eating an entire turkey leg every year (I know, I'm not proud of myself either) and this year was no exception. I definitely got my turkey fix for the next year…and then some.
So now that Thanksgiving is officially over (I'm sad about it too!), the Christmas season is in full swing. I'm usually the kinda girl who buys all her gifts December 23rd…but this year I'm vowing that it's going to be different. I'm spent Monday getting something for everyone on my holiday list, and I'm planning to share a few guides in the coming weeks to share some of my favorite things I bought (or are planning to buy!) for Christmas. I may be a little late in the gift guide department, but hey – better late than never!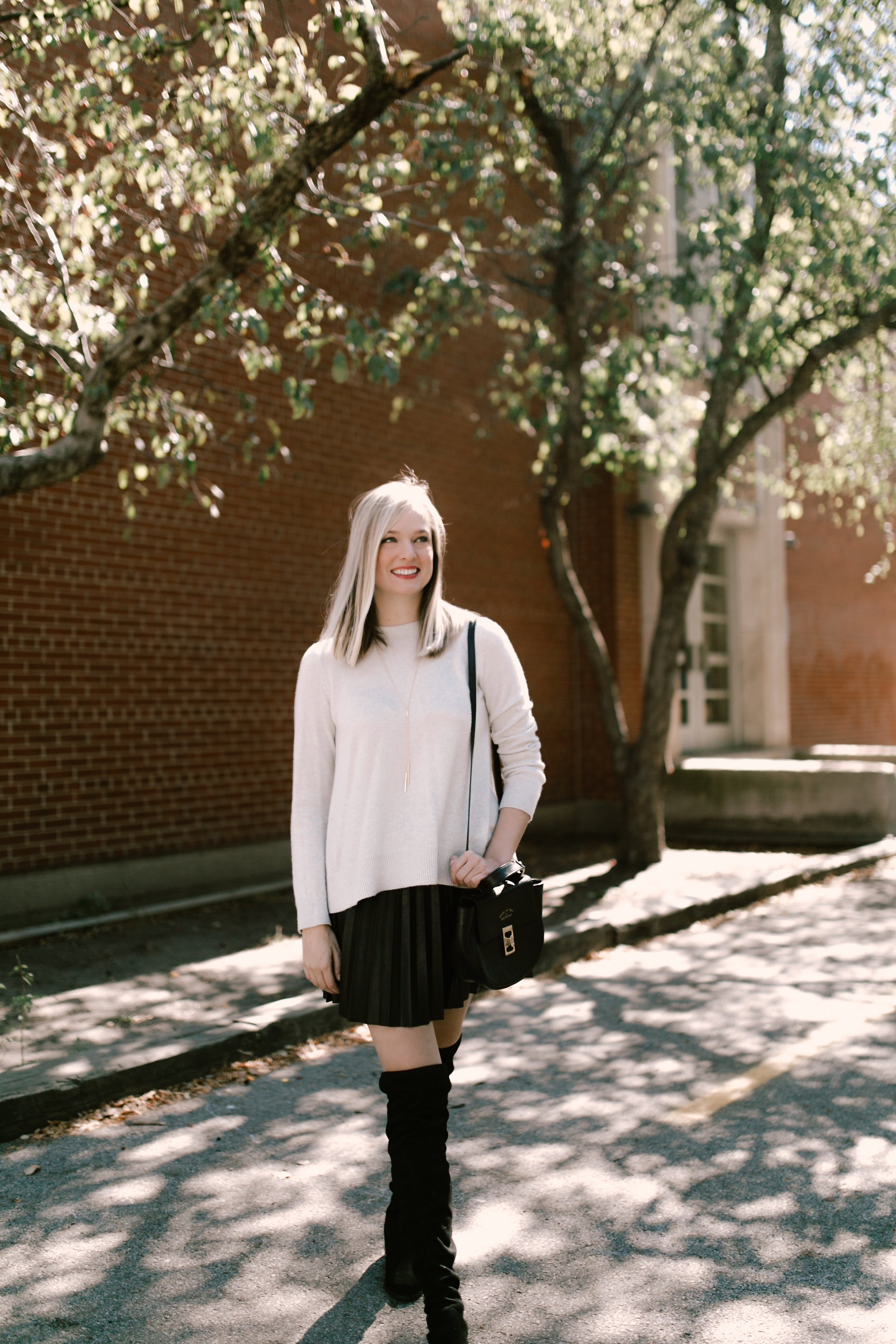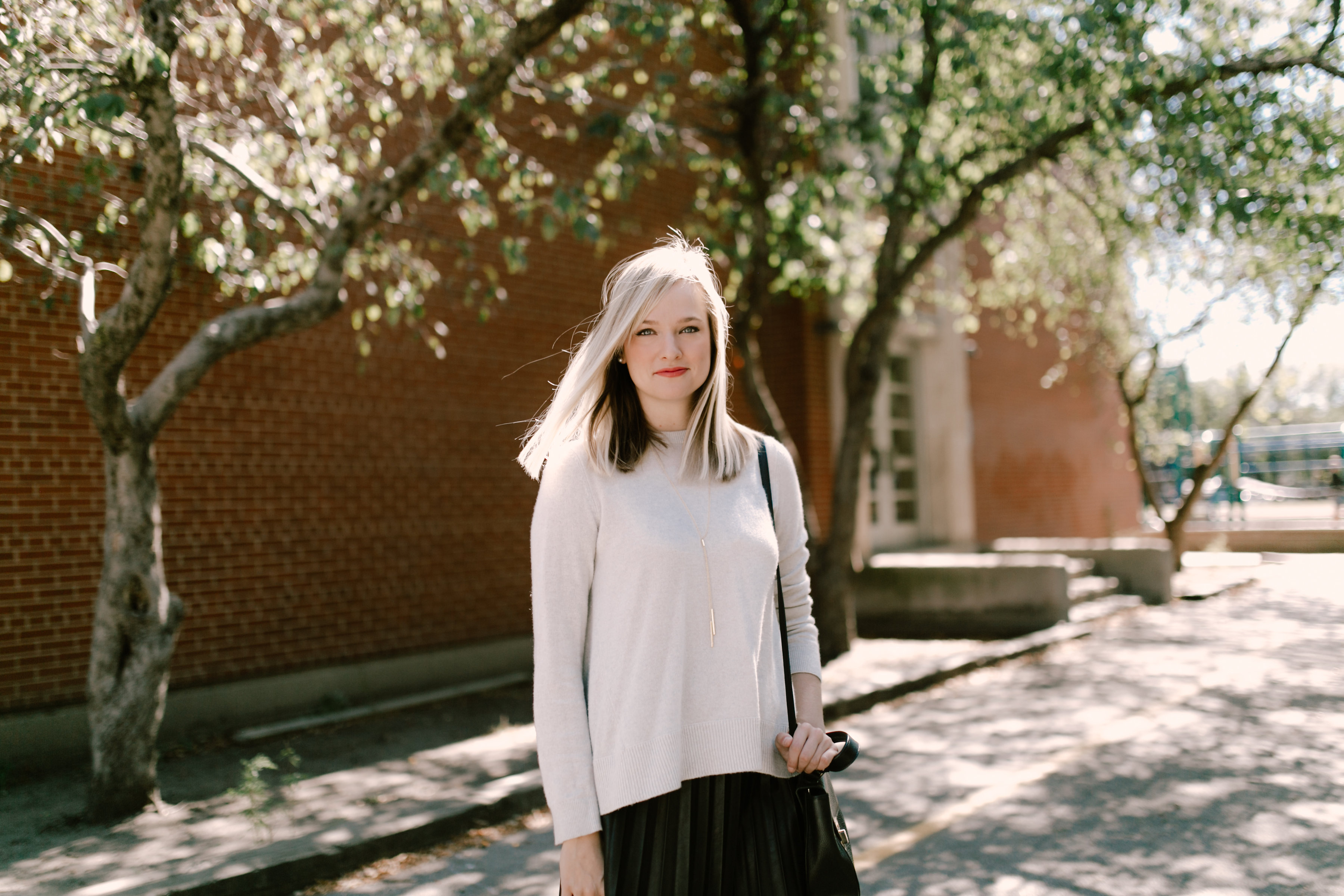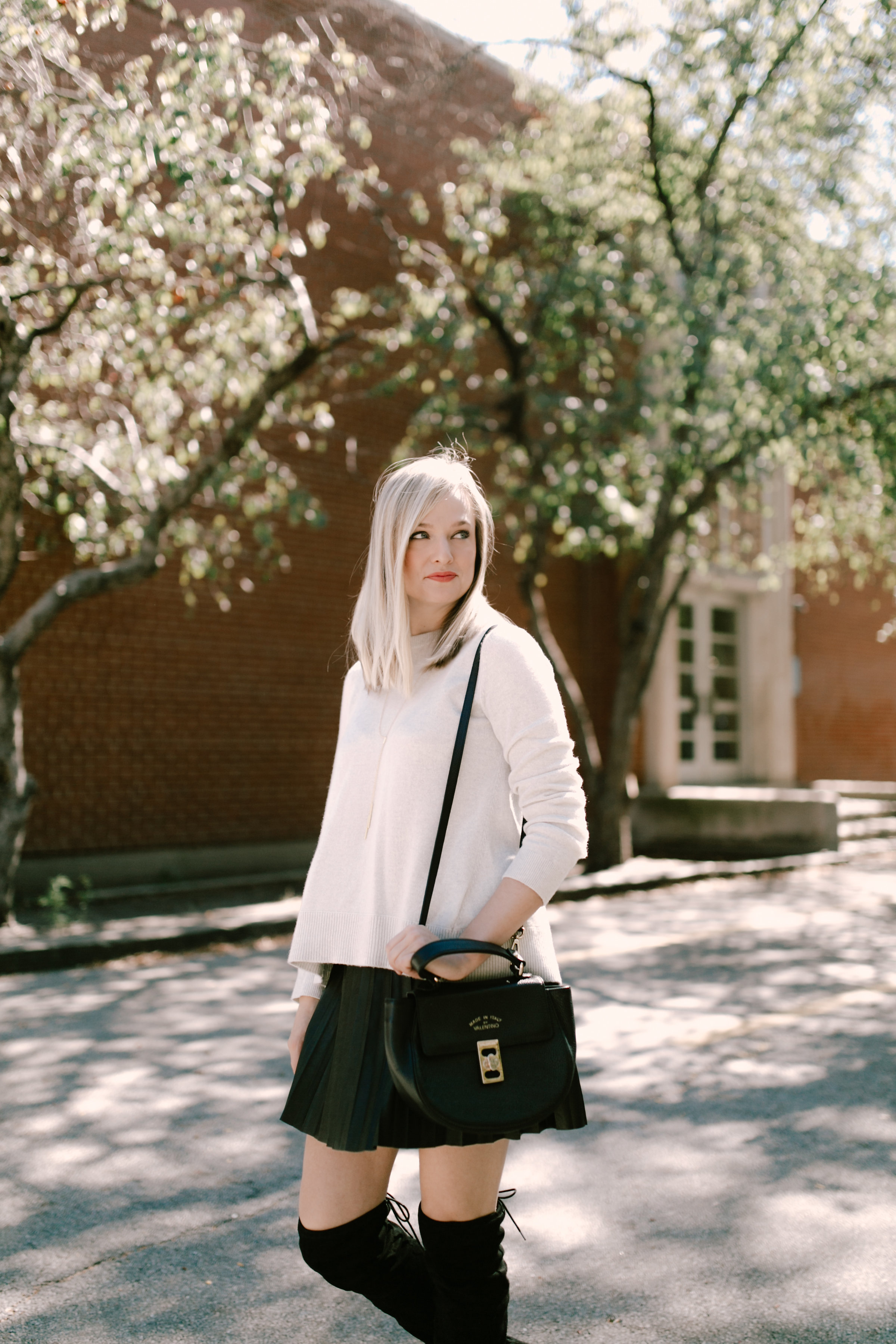 Speaking of sales, a few of my favorite staples in my wardrobe are pieces I picked out last year for Cyber Monday. Last year I scored this leather skirt (a J.Crew staple!) and these over the knee boots that have become one of my favorite pairs of shoes. I'd always wanted the Stewart Weitzman pair, but I knew I wouldn't ever let myself buy a pair and not feel guilty about it – so this pair by Charles David Gunter are almost exactly the same and 75%+ cheaper. I'm not very good at math, so that percentage is my educated guess 😉 Anyways, the only way I can wear skirts in the winter is with over the knee boots, and they're perfect for the holidays when you need to dress up but also want to stay warm and cozy – or as close to warm and cozy as you can get in the Midwest!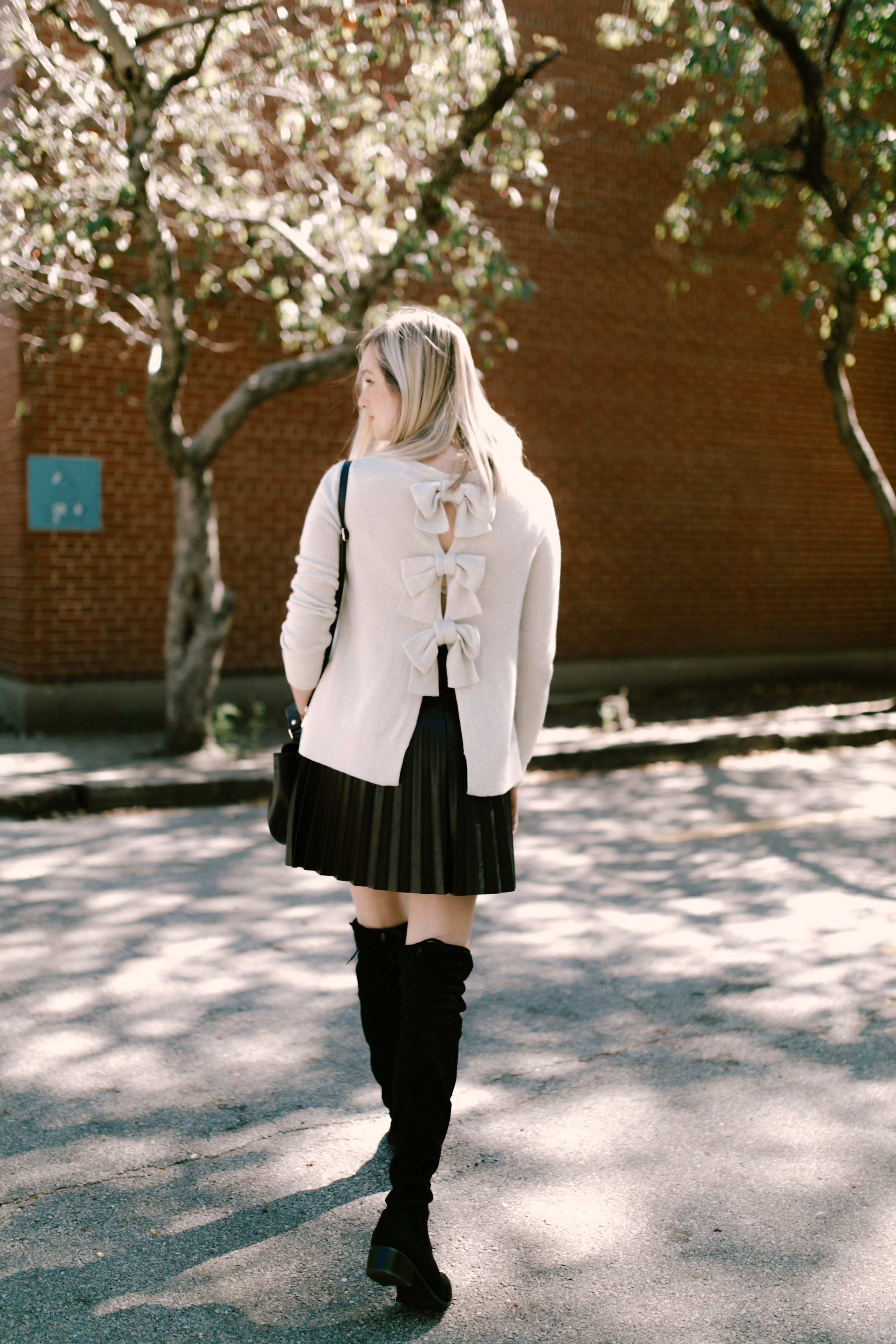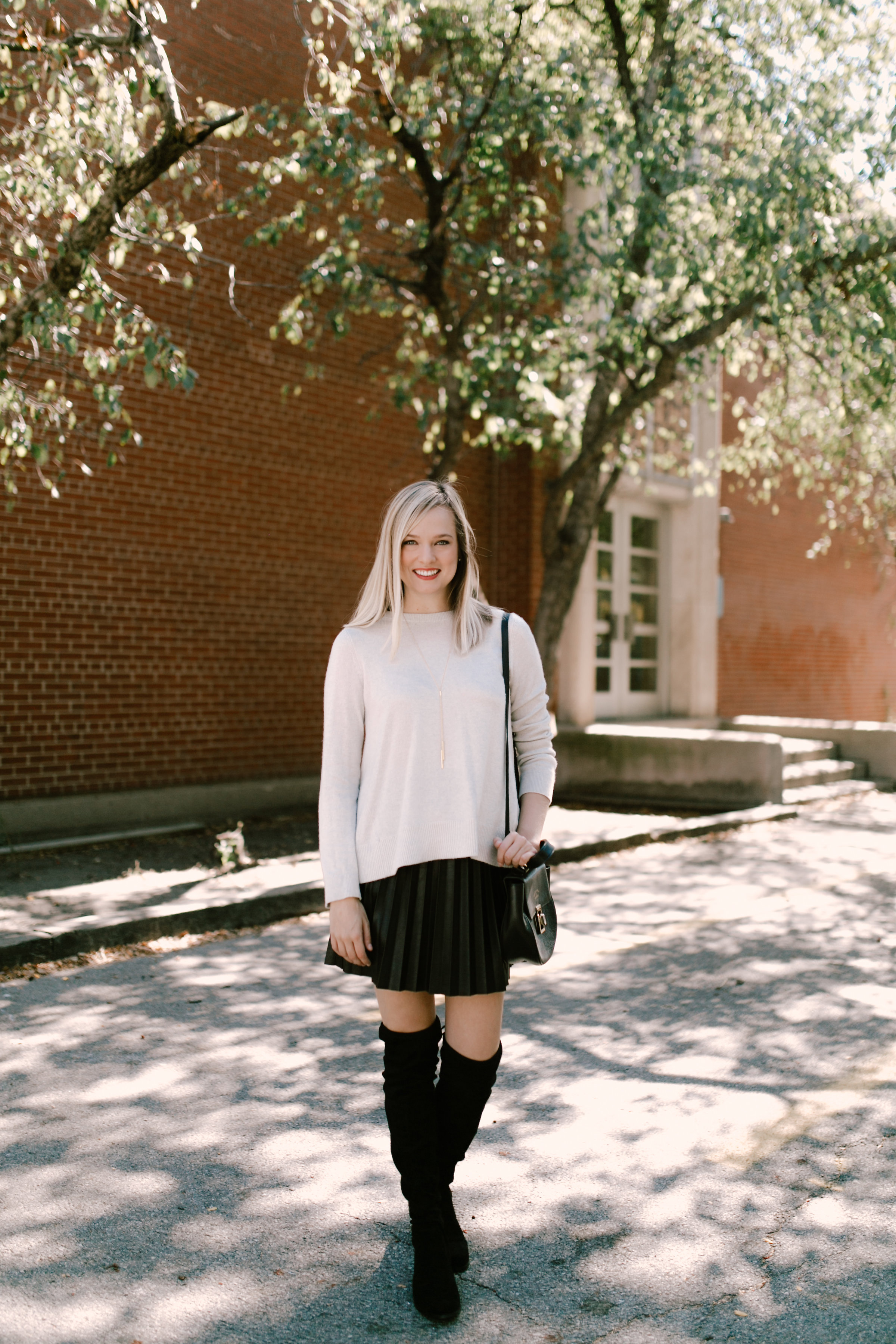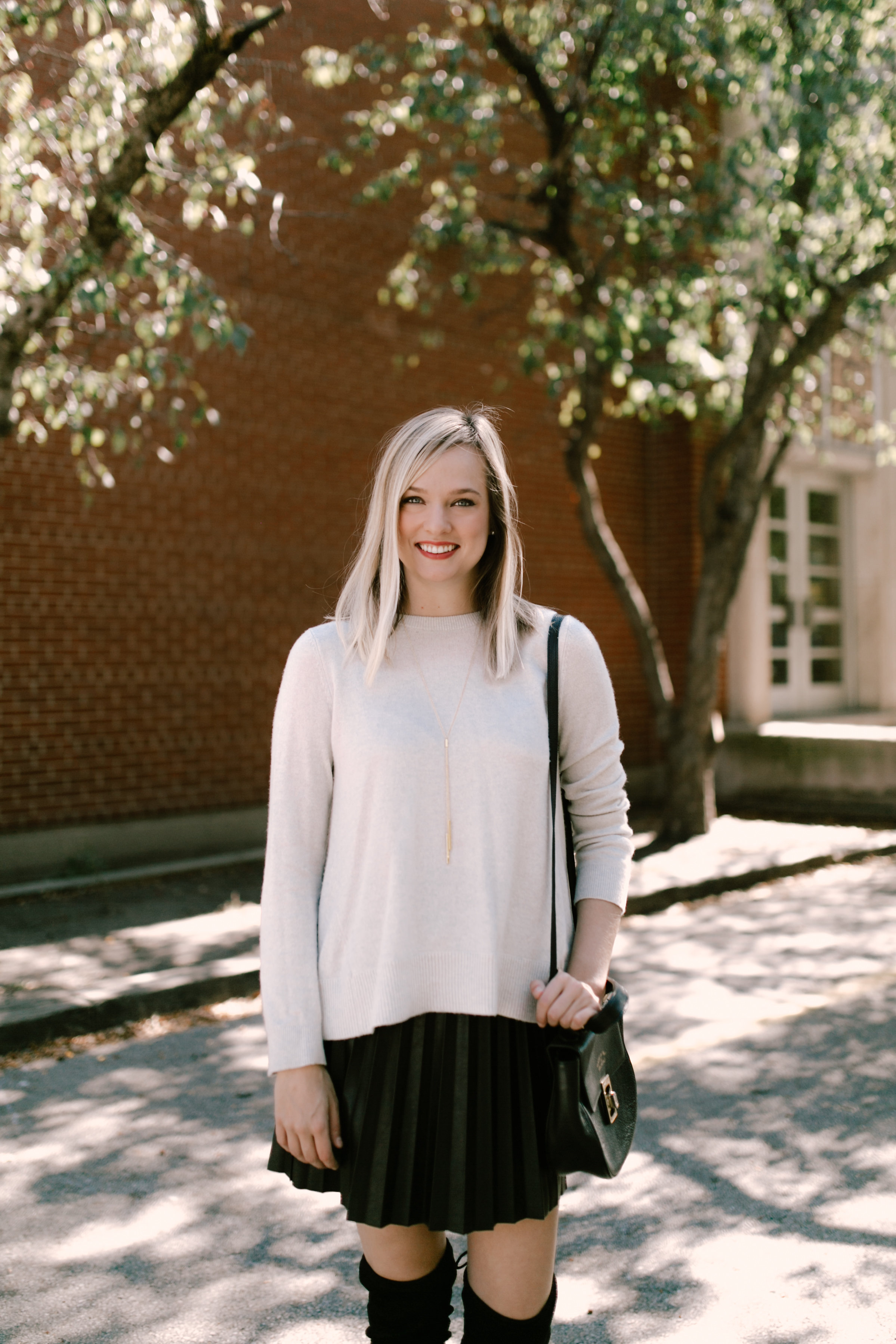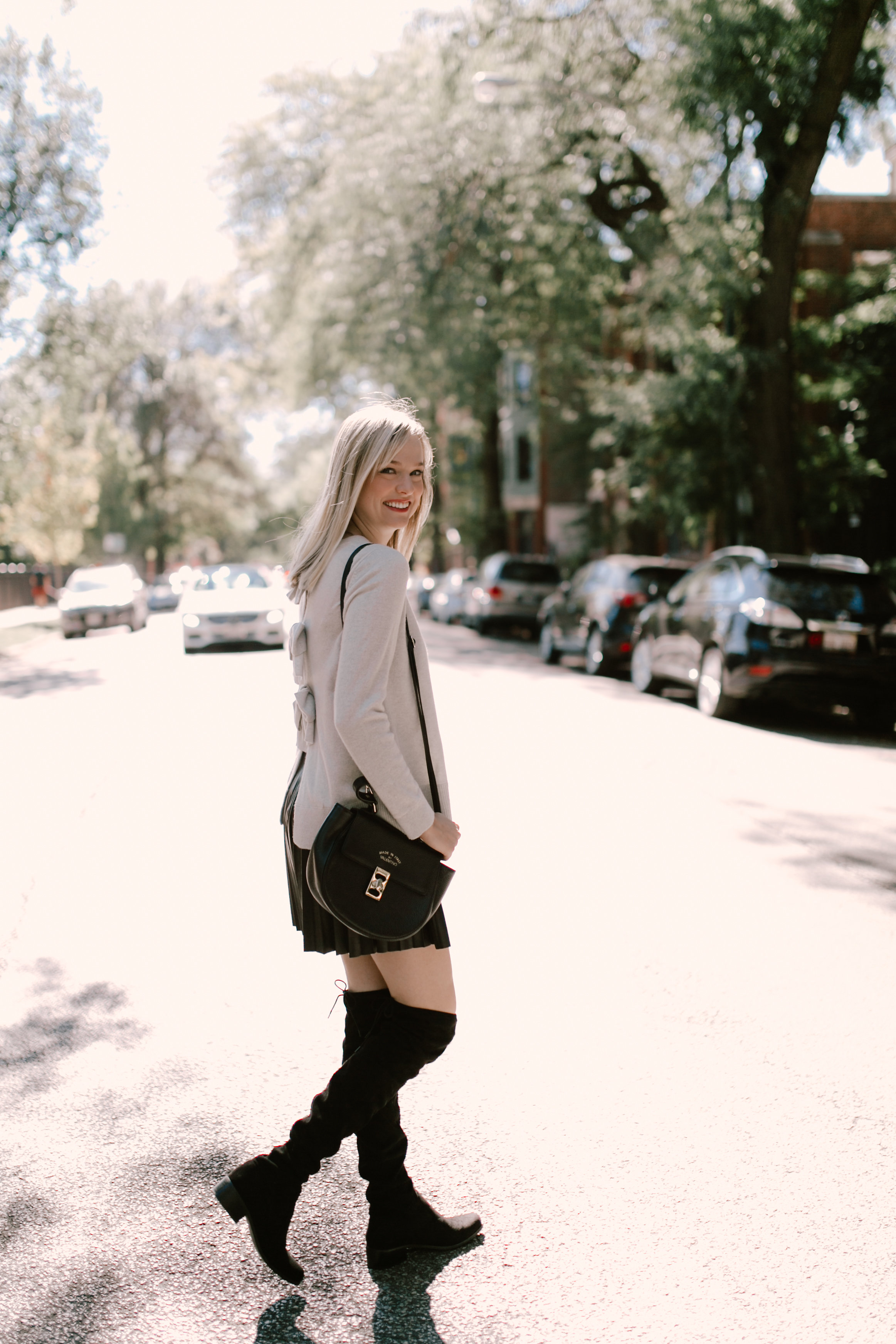 Do all of you have a lovely Thanksgiving weekend? I had a blast catching up with friends, working on gift guides (again, I'm so late to the party every year, but I promise I'll have some good ones!), and enjoying some relaxing time with my family. I hope you all find some time to kick back, catch up with those you love most and drink lots of wine…our diet starts January 2nd after all 😉 xx