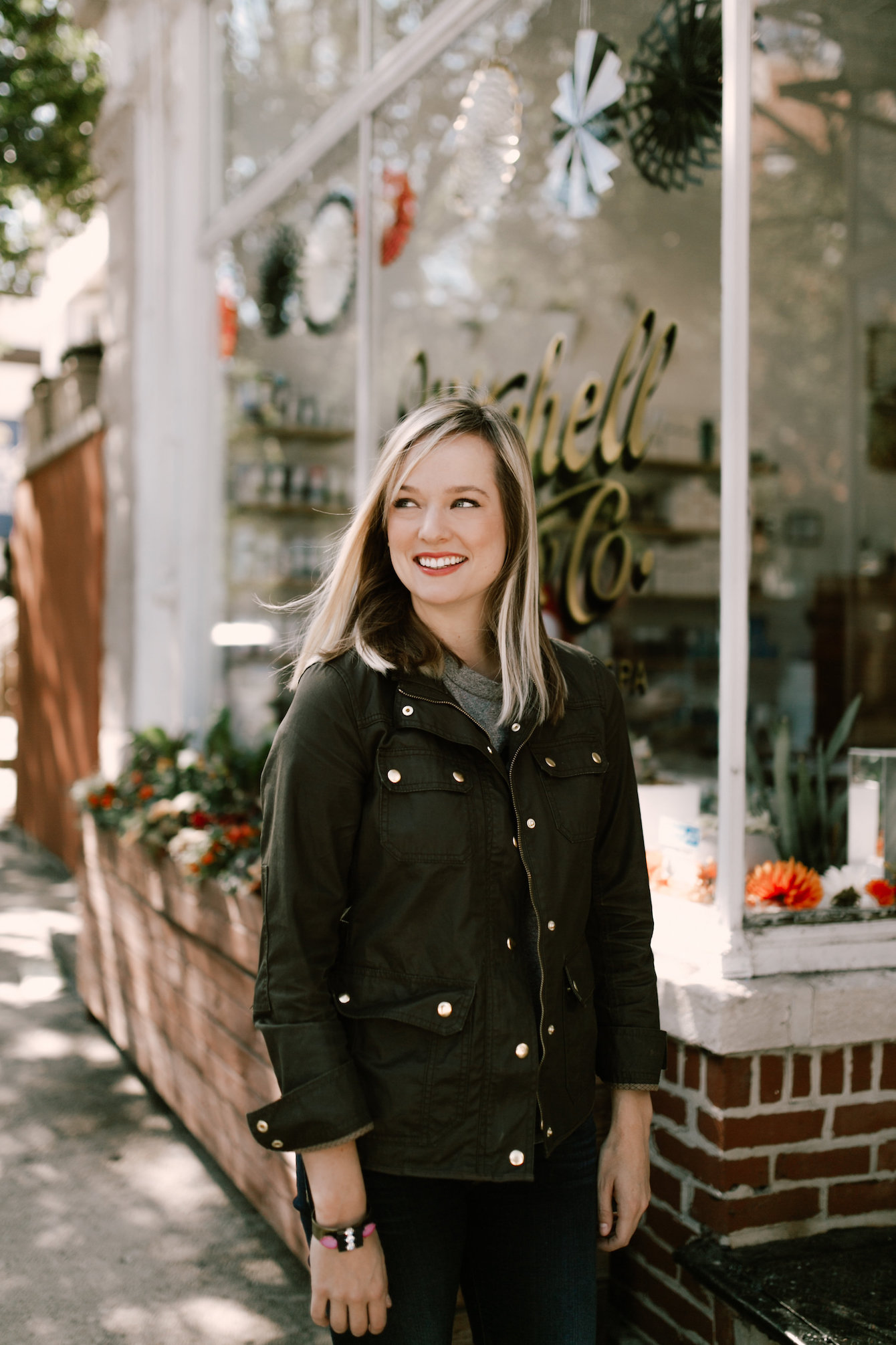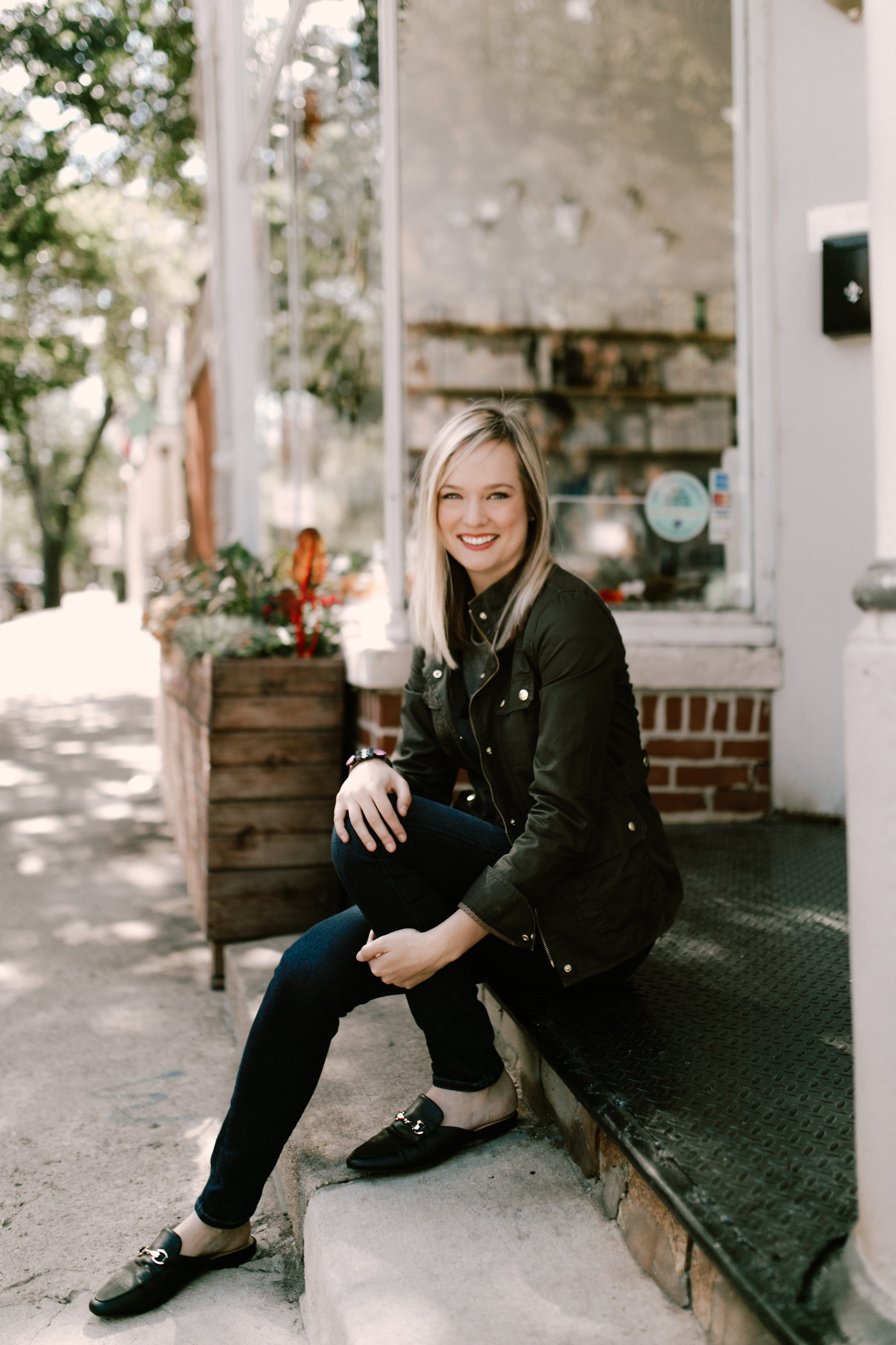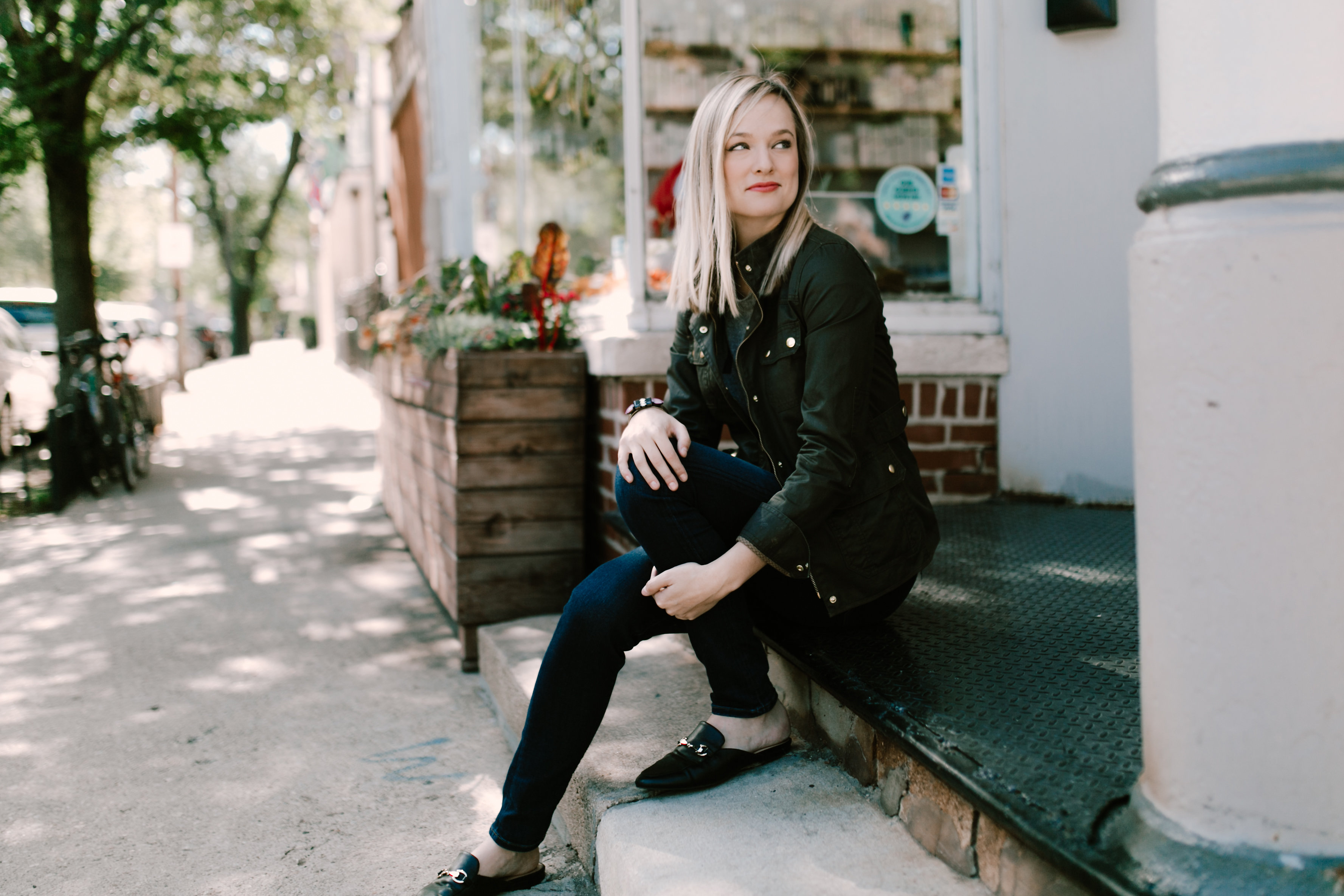 J.Crew Field Jacket // Ciao T-Shirt // Hudson Skinny Jeans (the only jeans I wear these days!) // Loren Hope Cuff (sold out, but even more obsessed with this one) // Slide Mules (under $25!)
….And it's Monday again (and believe me, it feels like the Monday-ist of Mondays since this week is a holiday week, but here we go anyways!) Last week felt like it went on for-ev-er, so I can only image that this week will also feel equally exhausting and long…but at least we have a big family dinner to look forward to in t-minus 3 days!
Thanksgiving is by far my favorite holiday, so I'm extra excited to make my way back to Madison to spend time with my crazy, lovely family. We usually drink a few too many Old Fashionds, eat 2,000 calories more than we should have, and all take a nap attempting to watch football after dinner. Thanksgiving is the best because we can all be a little lazy, eat our little hearts out and remind each other what we're all thankful for. Honestly, what could be better?! I'm pretty sure the answer is "not much" 😉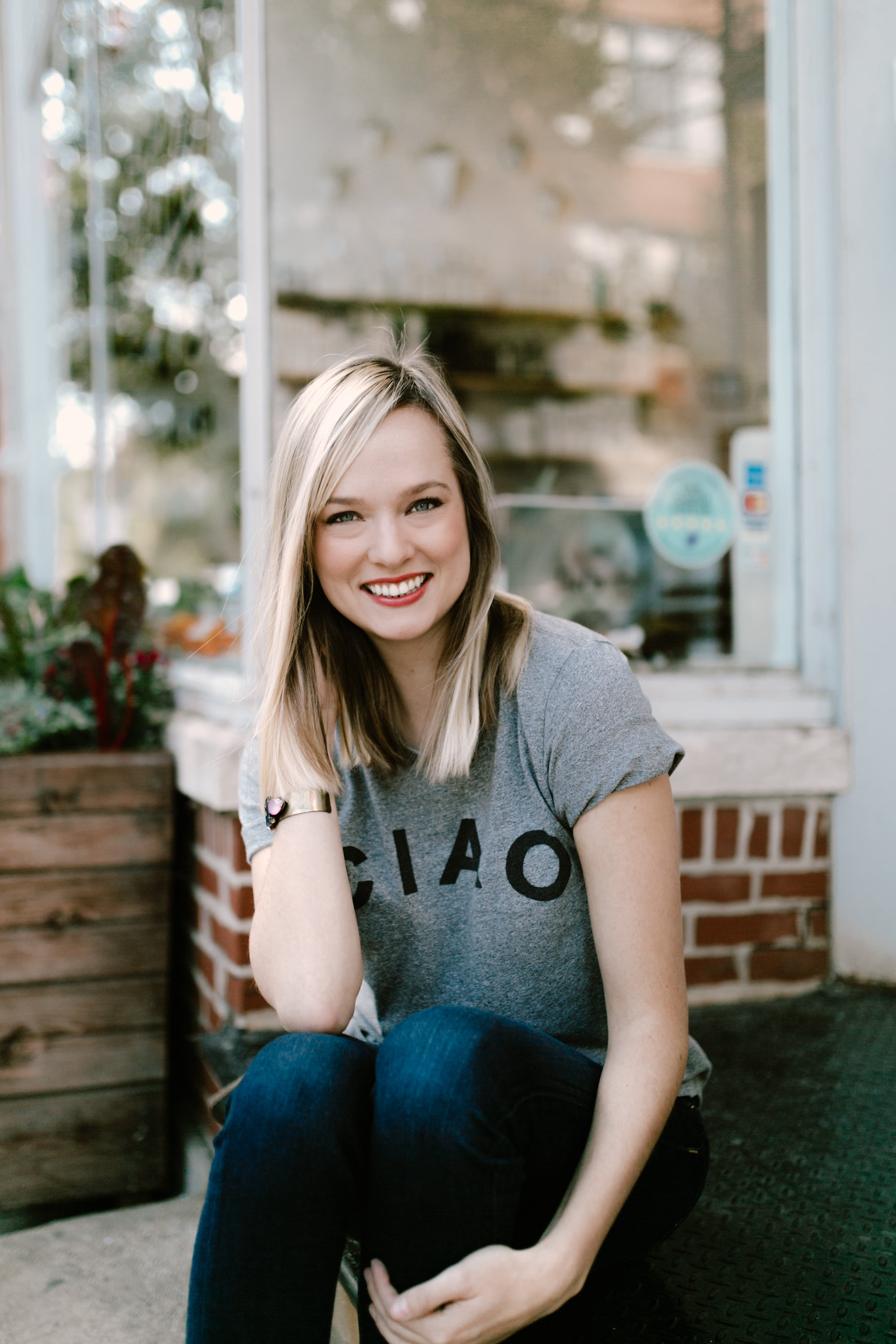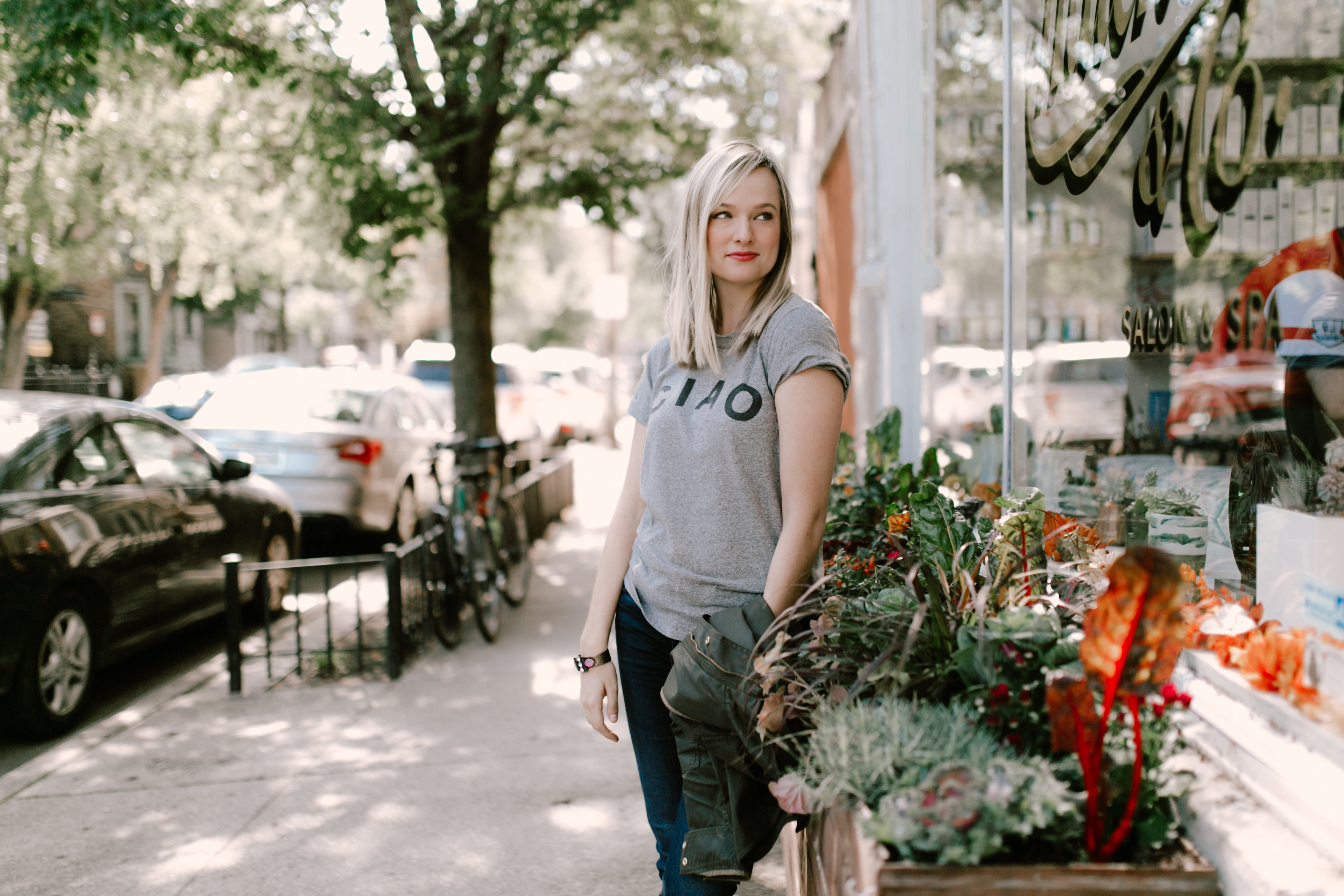 The last few weeks I've been a little more reflective than normal, which is probably due to the fact that it's started to become really freaking cold outside and I have all the more reasons to stay indoors and spend more time by myself. While I'm full of gratitude for so many things, the holidays are always kinda a weird time for me – and for most people who are in the same in-between life state.
I'm a real, full fledged adult (supposedly…) with a successful job and pretty sweet condo, but I'm caught in the middle of being "grown up" in the sense of being married, having a family, all those things that my friends have either started thinking about or are right in the middle of. It's weird when you're not at the stage in life where you're going to write a holiday card (it's probably kinda sad sending a photo of yourself to your friends and family…), or make your kid sit on Santa (because obviously I don't have one), or even figuring out if it's worth it to put up any holiday decorations when it's really going to be just you admiring your tree. Everyone is so darn happy, and sharing cute photos and beaming with pride over their Christmas tree – and I'm all for it, but it's still a little tough when you're not quite there yourself. I could have probably used some siblings so I could have had a few nieces and nephews by now that could make Christmas a little more magical 😉
Anyways – I'm excited about the holidays (really, I am!) but if you're also struggling feeling like you're a little in-between life stages yourself, I feel you. Usually it's not so tough being at this stage in life, but the holidays make it a little bit tougher sometimes. Just try to ignore your uncle who asks when you and your boyfriend are going to get married, or your grandma who's pressuring you to have grandkids right now. We'll survive – and everyone will be on better behavior come January 1st!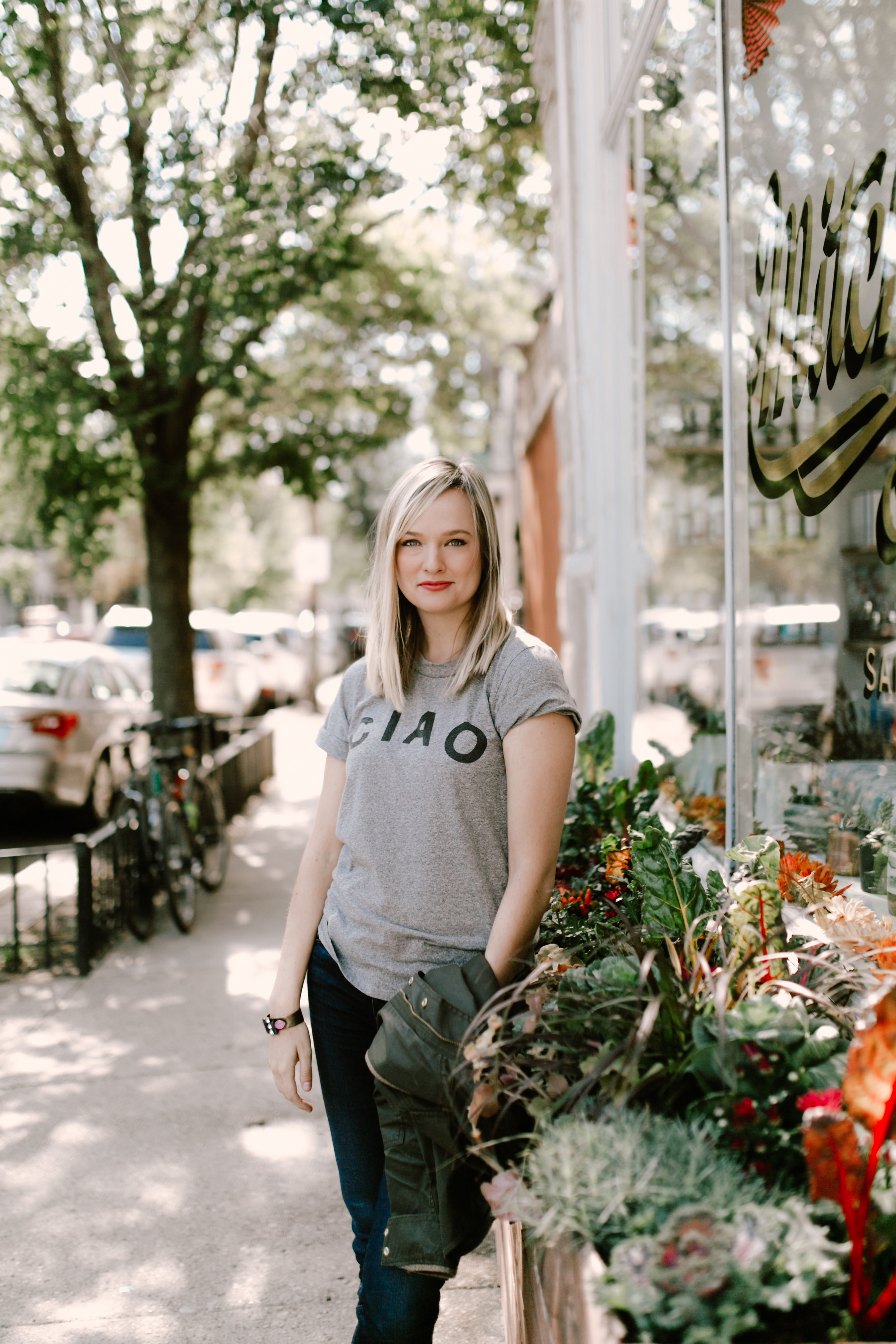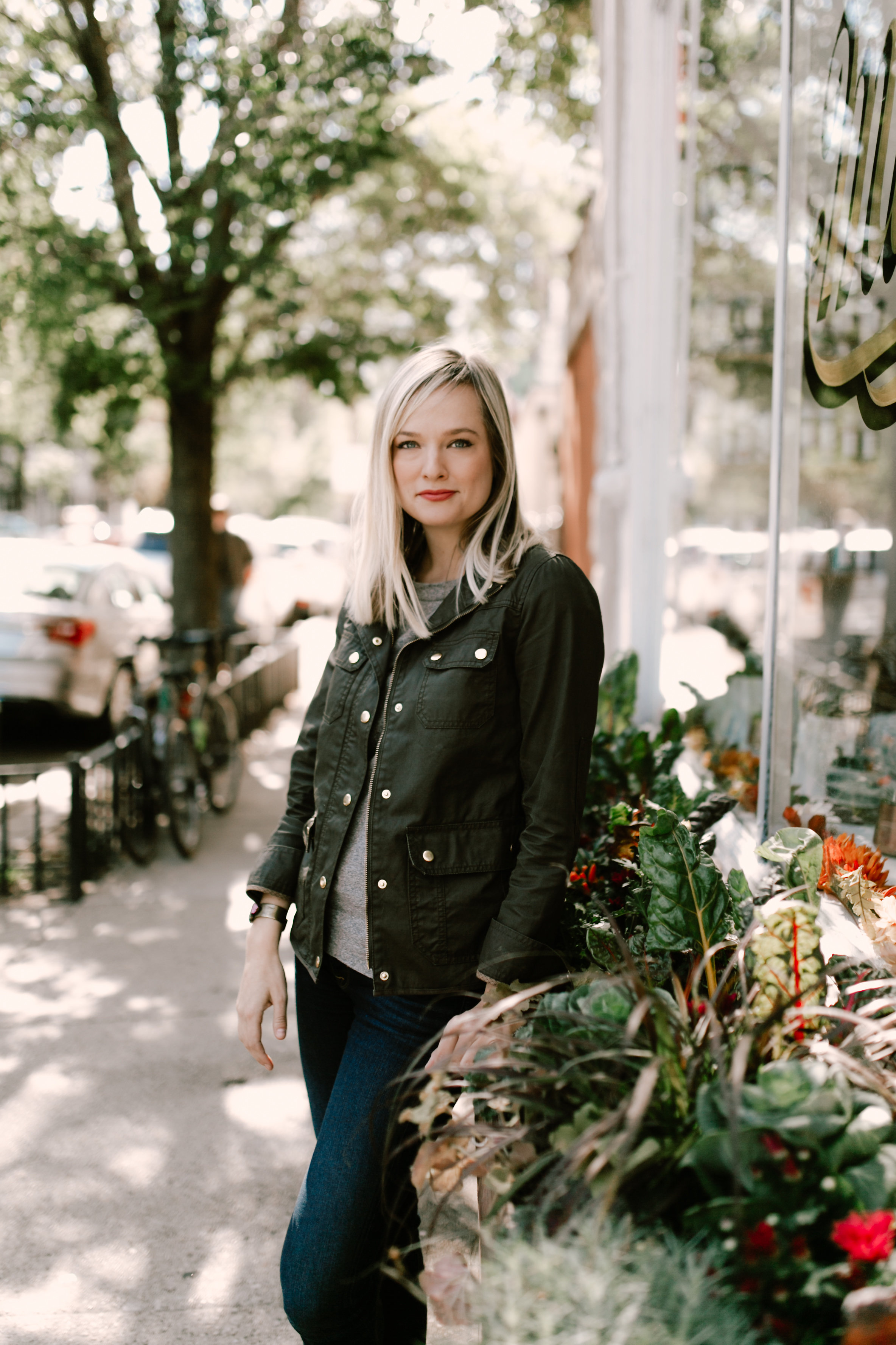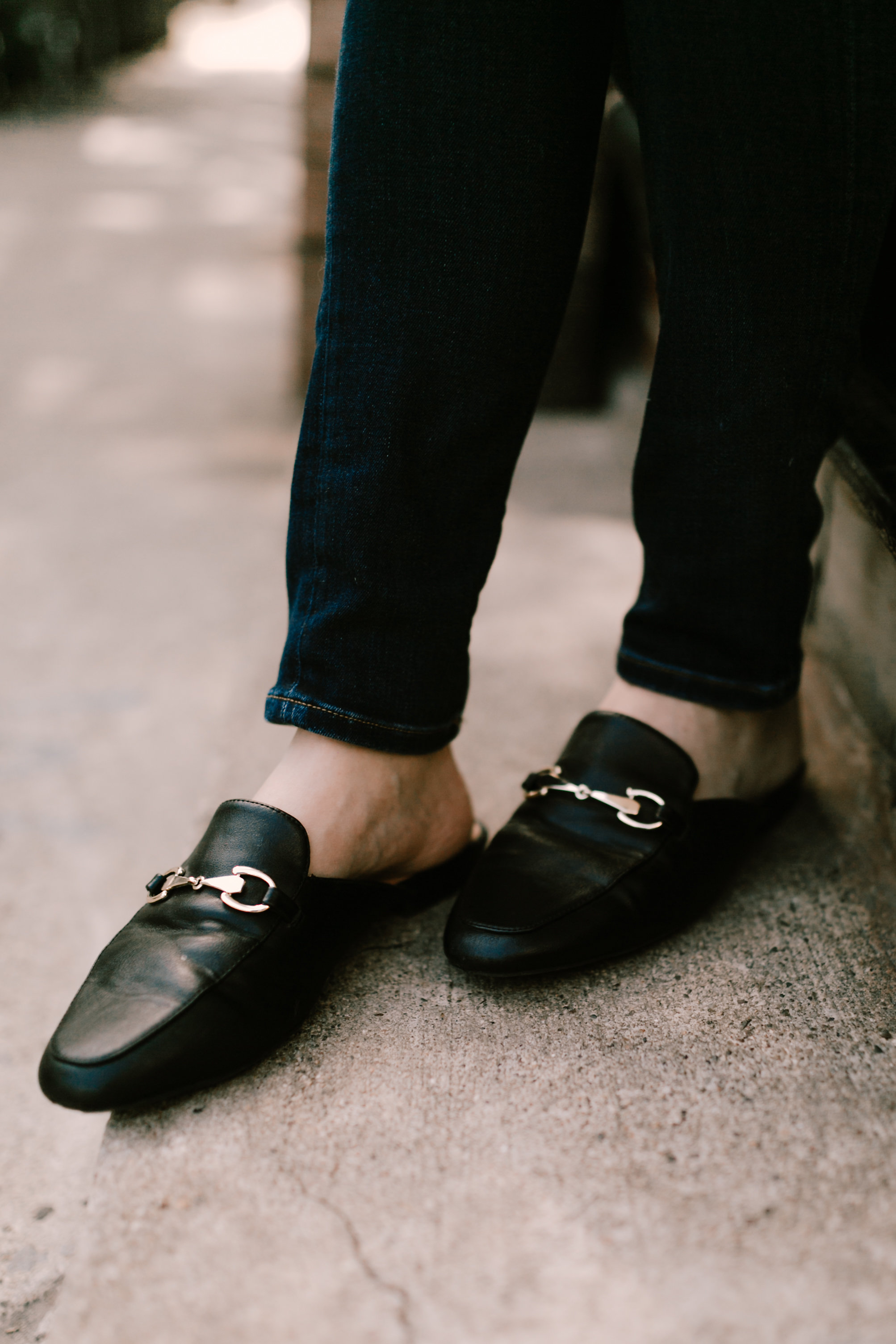 In other, more outfit focused news, the above outfit is one I rocked all fall long (I just had to put away my slides, despite insisting they would be fine in 35 degree weather…). This Ciao shirt from Anthropologie has been on constant rotation during casual days, and I paired it with this Field Jacket from J.Crew I bought years ago. Not so fun fact, someone snagged it from me in late September when I was at a bar for Octoberfest, BUT I'm hoping Santa brings me a new one for Christmas. It's just that good of a jacket that it's worth a repurchase when it goes missing!
Anyways, this week is going to be a mini-marathon until we get to Thursday – so I'm sending you all lots of good vibes to get you through! And, if you feel like you're a holiday inbetweener too right now (and need some words of encouragement or acknowledgement too), always feel free to shoot me an email! I always love hearing from you, especially if you're feeling the same way! <3