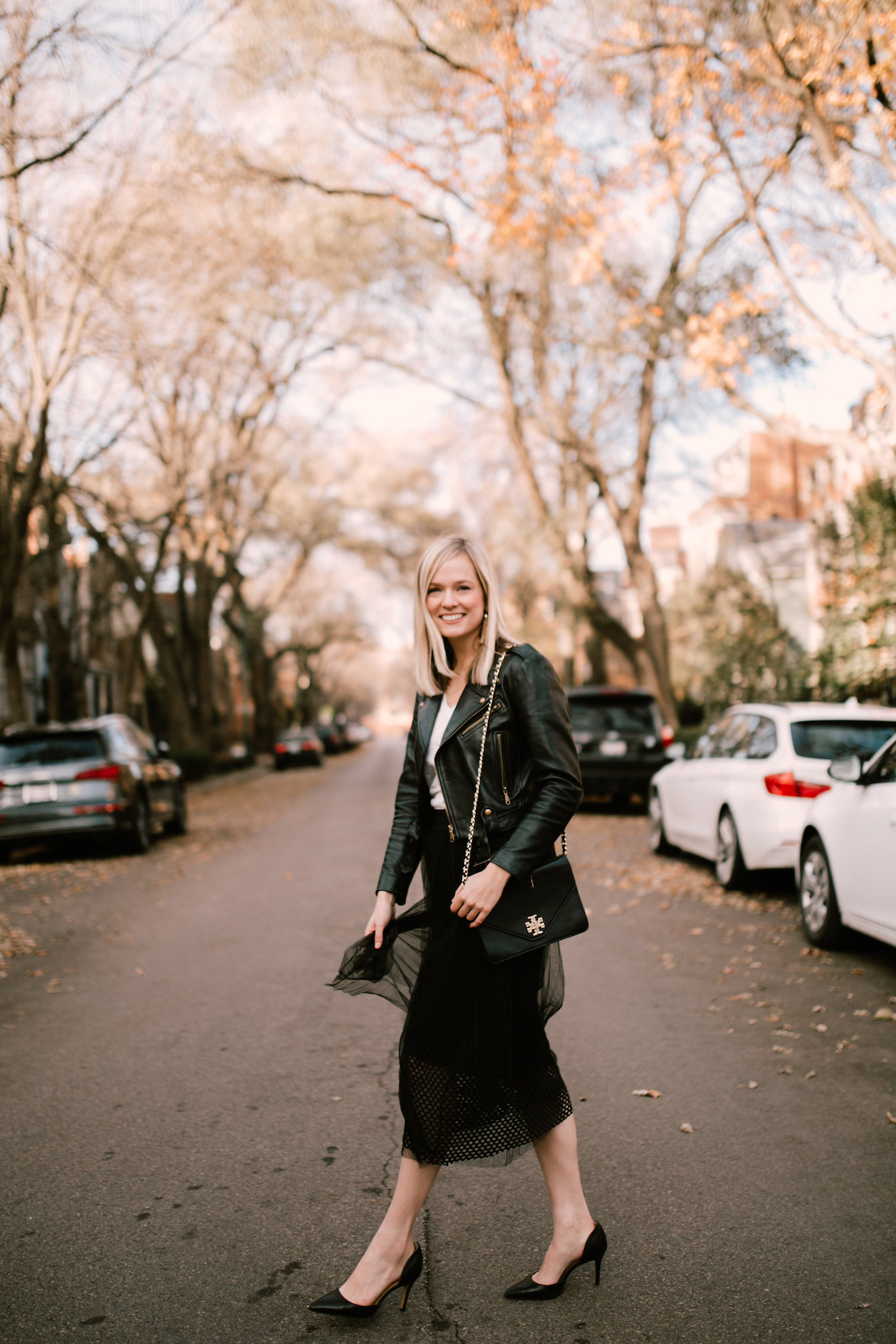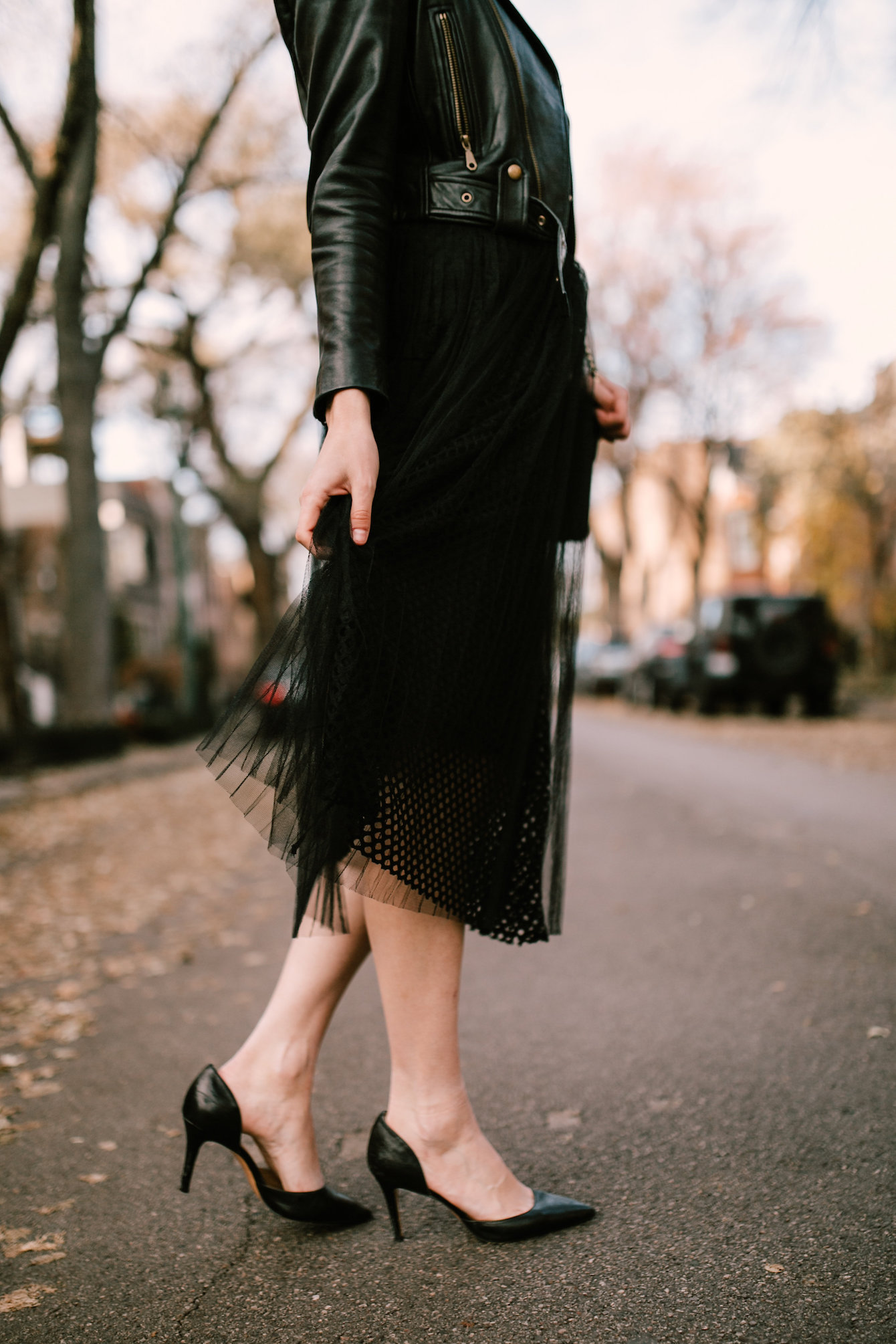 Gordman's skirt, necklace and earrings // Rebecca Minkoff leather jacket (I also love this one for under $100, this real leather jacket for 1/2 the price, and  this awesome vegan version that's on sale!)  // J.Crew basic t-shirt // Ann Taylor heels // Tory Burch purse
I can't believe that tomorrow is officially going to be December! Where did the time go?! I feel like yesterday we just started getting beautiful fall weather outside, and now we're into the heart of winter – and now the holiday season. I'm already looking forward to holiday get-togethers, taking some time off to spend with my family, and eating faaaar too many holiday cookies. My mom is famous for making these anise Biscotti during the holidays, and I've already eaten about 20 since she gave me a box last week for Thanksgiving. Usually I'd be ashamed, but it's the holidays so there are no rules! At least, no rules until January 2nd 😉
Since we're entering the holiday party season, I've been starting to think through what I'm planning to wear for upcoming get togethers and Christmas eve/day. I usually toggle between ideas when it comes to holiday style – either assessing what I could wear with a giant bow (or tons of sparkles, or velvet) or what I could pull off with a leather jacket. I usually go with the latter because I'm always on a mission to wear something chic but classic, and pairing a pretty, tulle skirt with a classic leather jacket is always a good combination. Plus I'm usually freezing all season long, so having a leather jacket as part of my look means I'm not totally freezing my booty off at holiday parties – yay!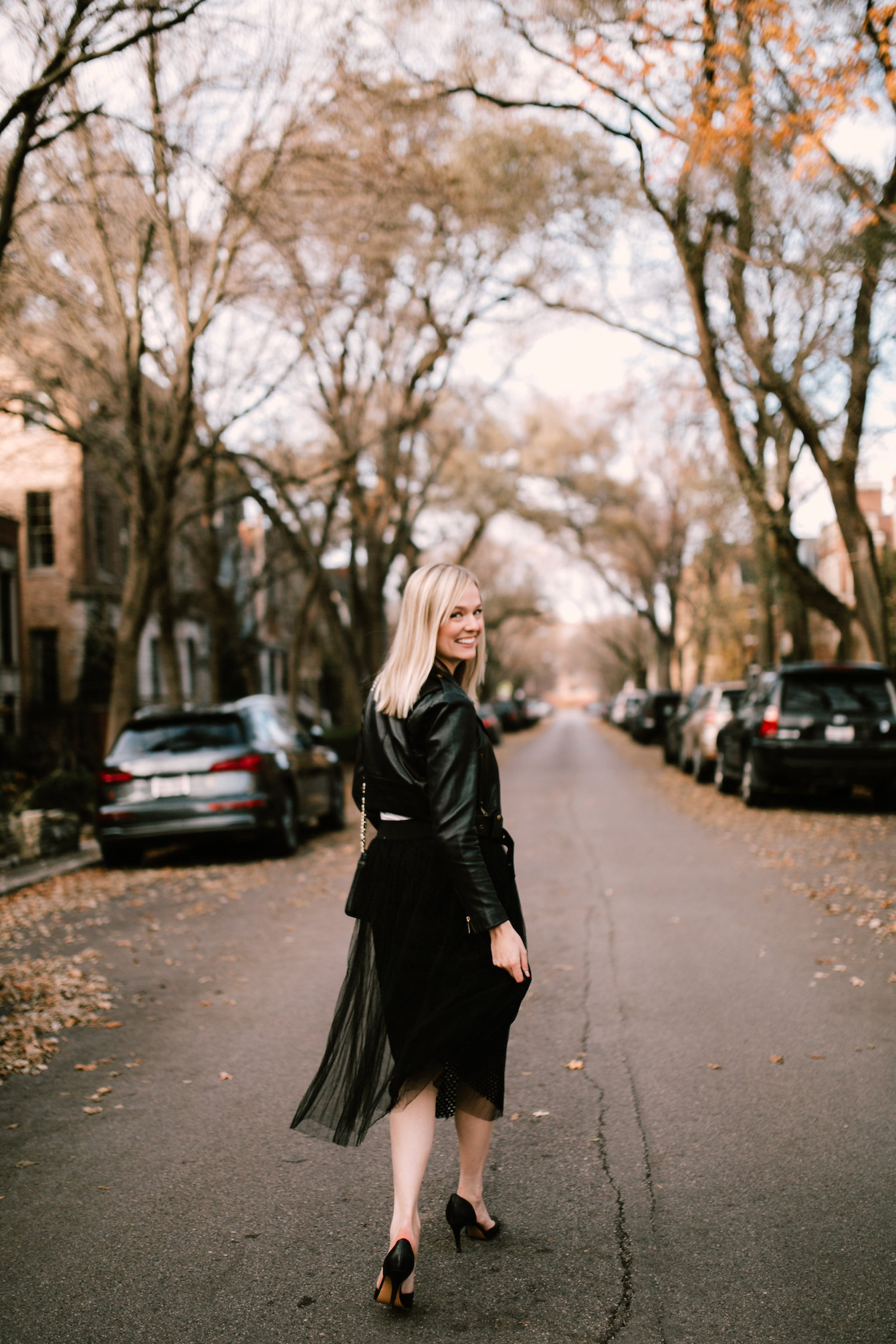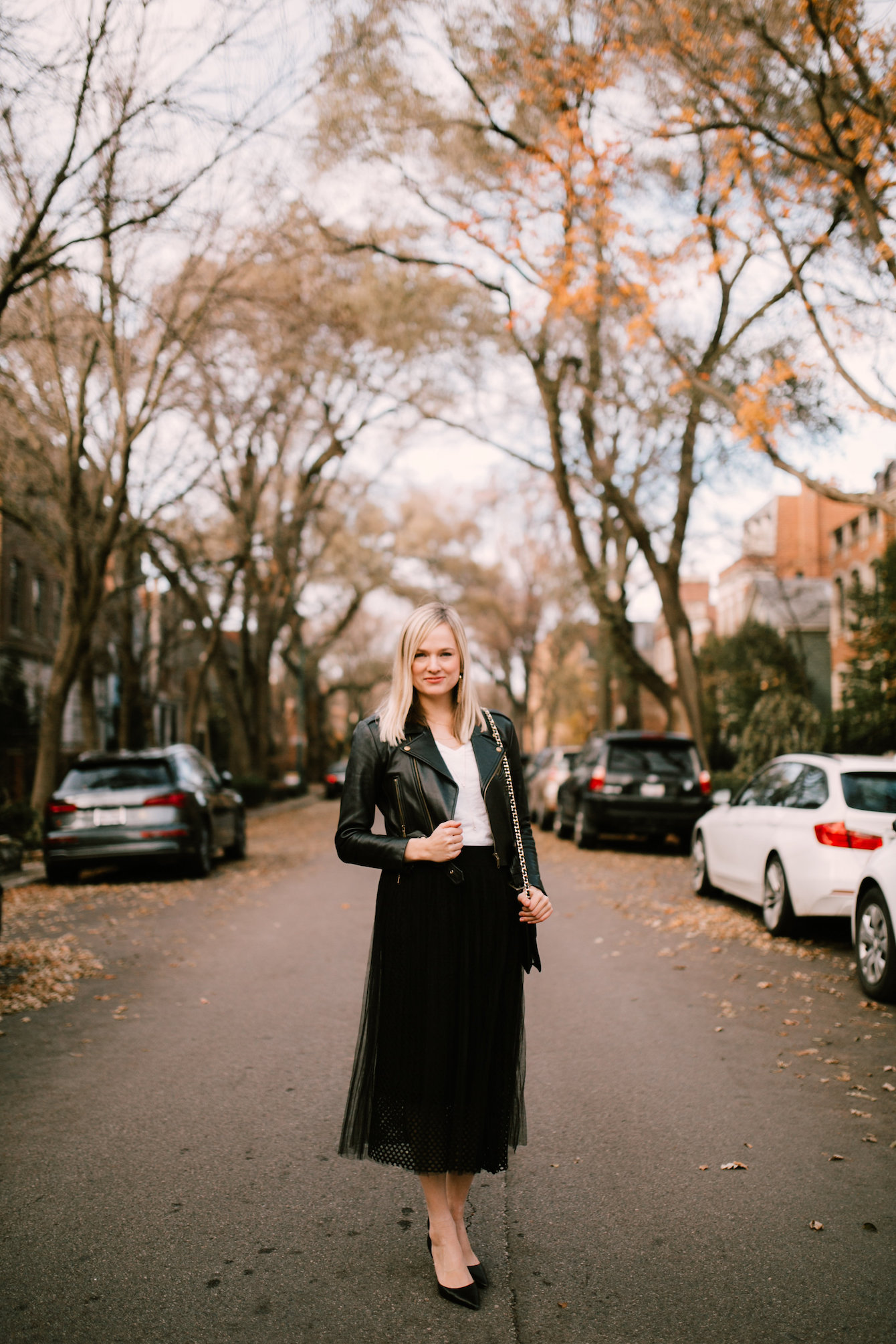 Knowing that the holidays would come around quicker than I would like to admit, I swung by Gordman's a few weeks back to pick up some warm layers and some dressed pieces for the holiday season. I'd been eyeing a few tulle skits for weeks (and even thought about making my own, ha!), so when I stumbled across this pretty black version for under $20, it was like holiday style serendipity. I love that it has a few layers to make it look chic (slip-like material, lace and then tulle), and it's the perfect length for the holidays (not too short or cold!). I paired the skirt with a classic v-neck t-shirt, and classic black heels to make sure the skirt was the real star of the show, and I've already received a few compliments when I've worn it to family get togethers.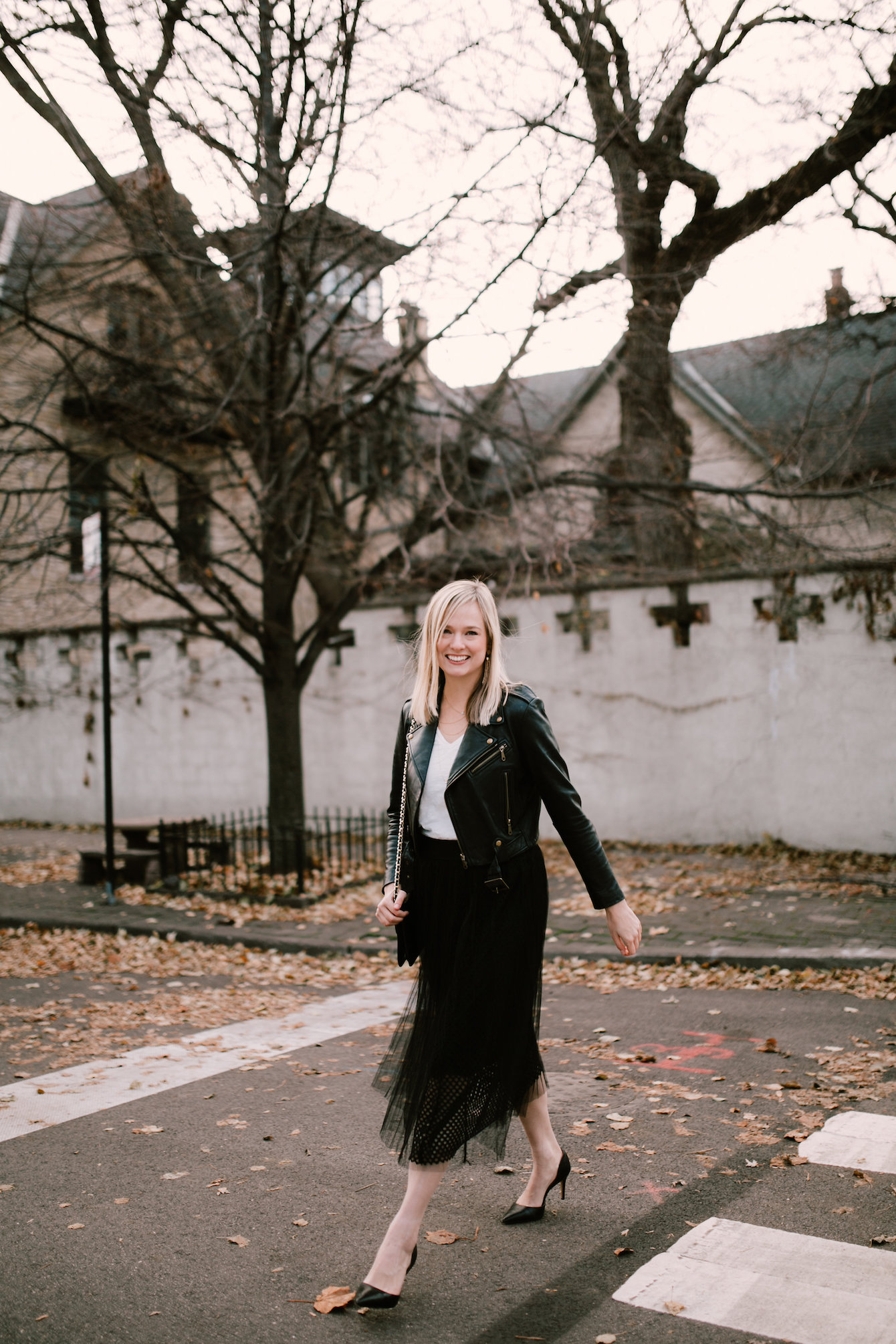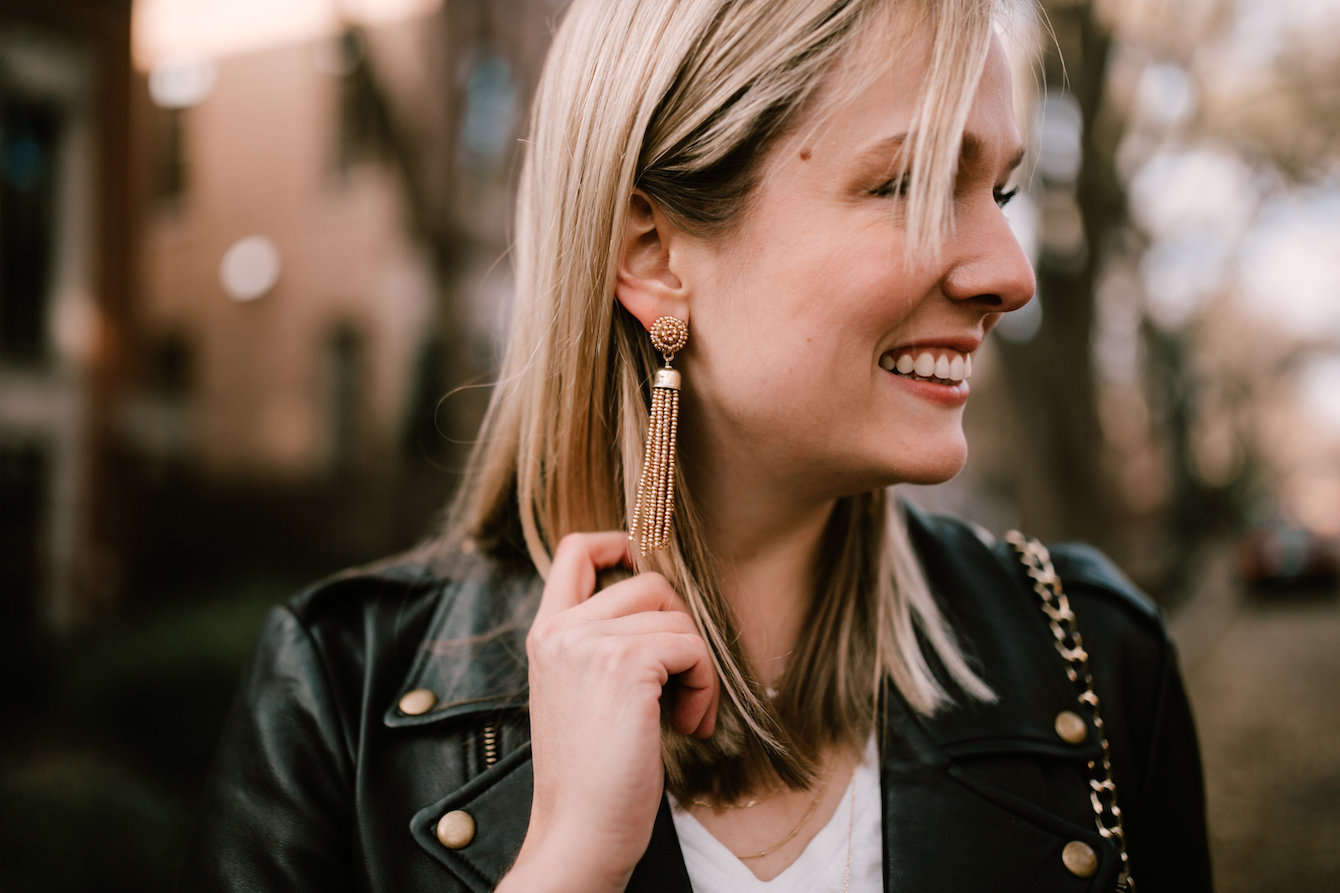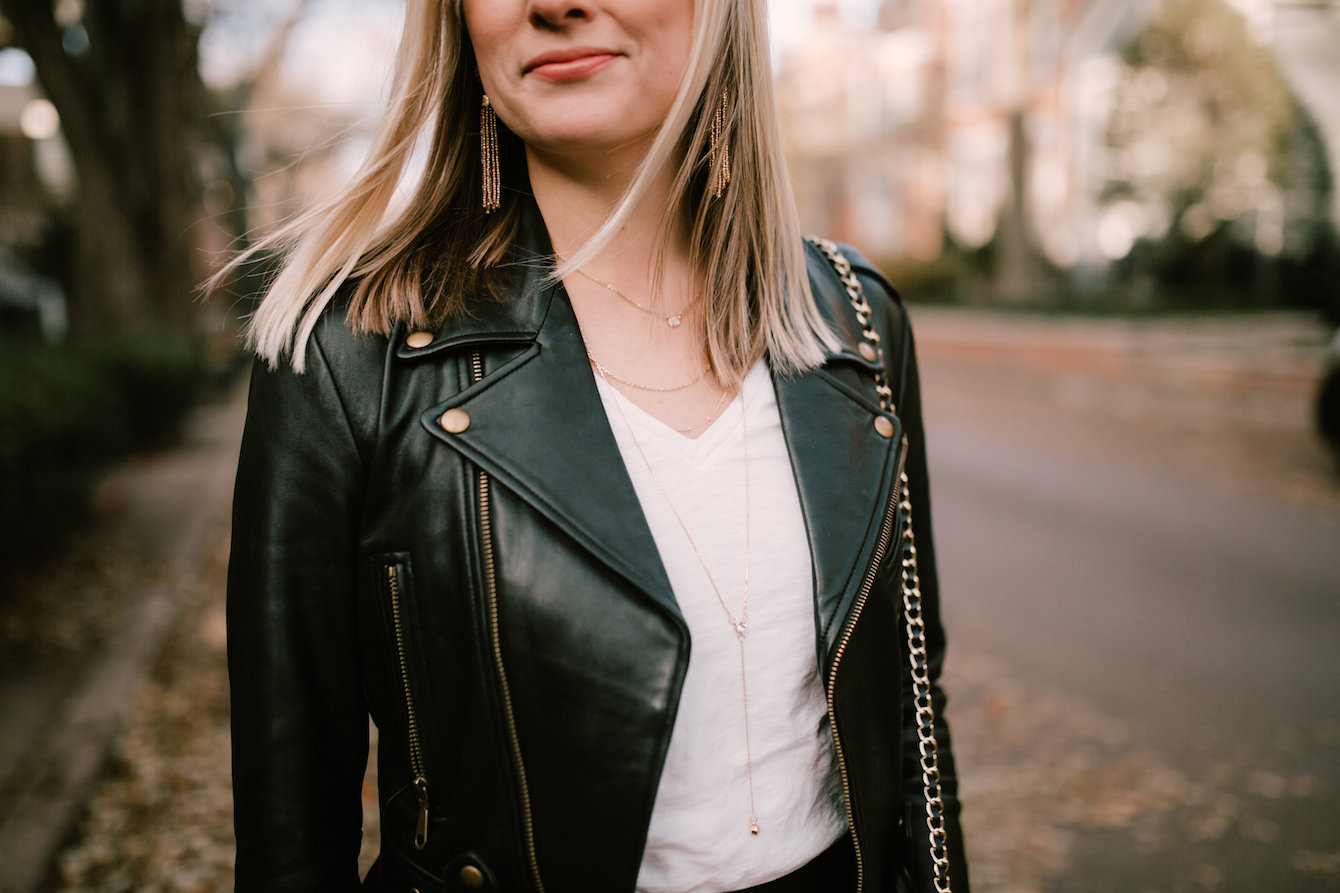 Since every holiday outfit needs a little sparkle, I picked out a few pieces of jewelry from Gordman's that would add a little extra flair to my classic holiday look. I've been obsessed with tassel earrings (tassel everything – lets be real), so when I spotted these J.Crew look-a-likes for $6, I knew they had to be mine. I may or may not have bought them in every color since they were such a good deal (okay, I did), but they're perfect for the holidays, or as a fun accessory for an everyday look too. I also picked up this multi-strand necklace that was another amazing deal (under $10!) and adds some more glitz to my easy holiday look. I love delicate jewelry, and this piece is perfect with a simple t-shirt, or with a plunging neckline of a dress or flirty sweater. Being able to pick up the perfect accessories for under $20 is always a win-win in my book, and I know I'll be wearing both of these pieces well beyond the holidays too!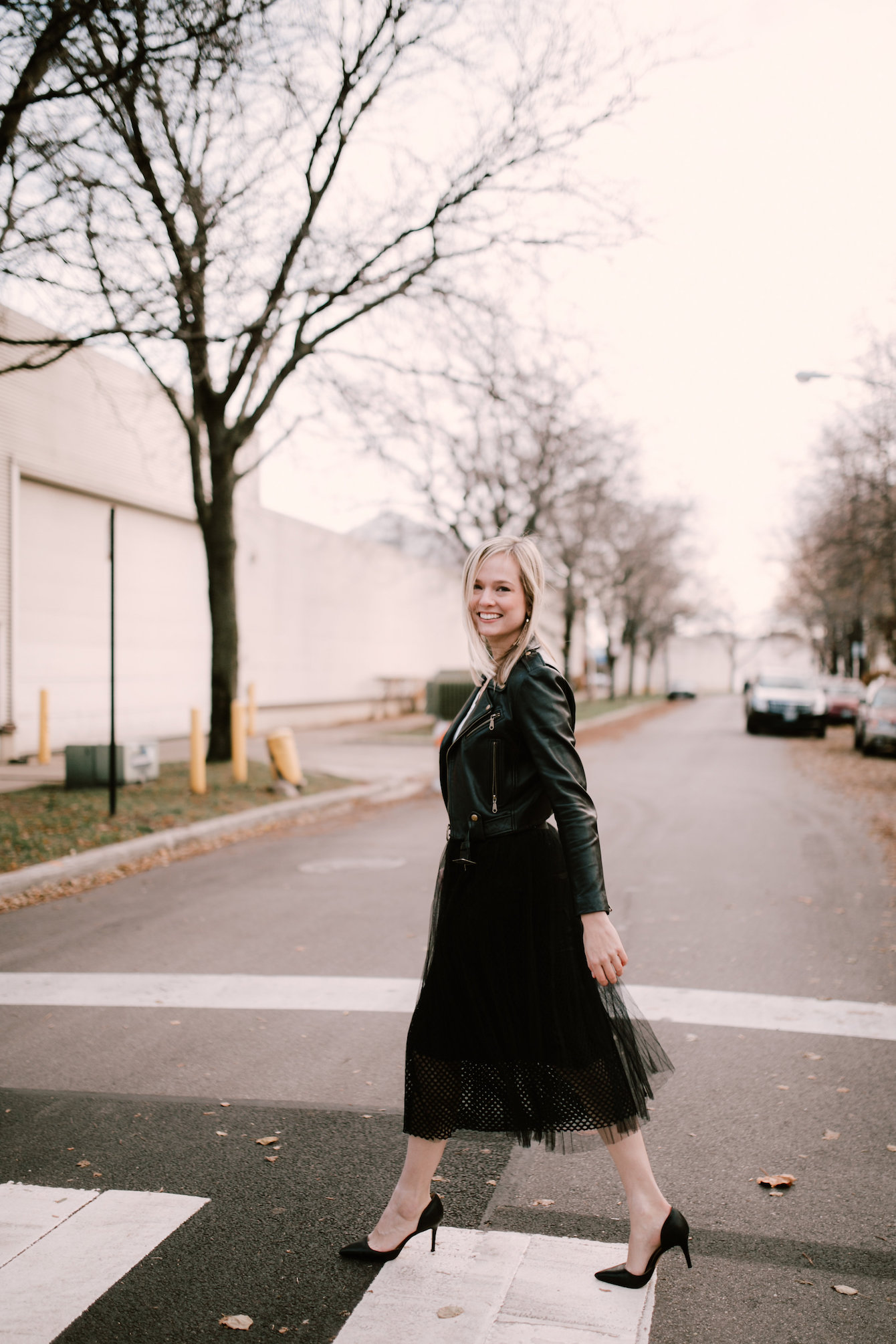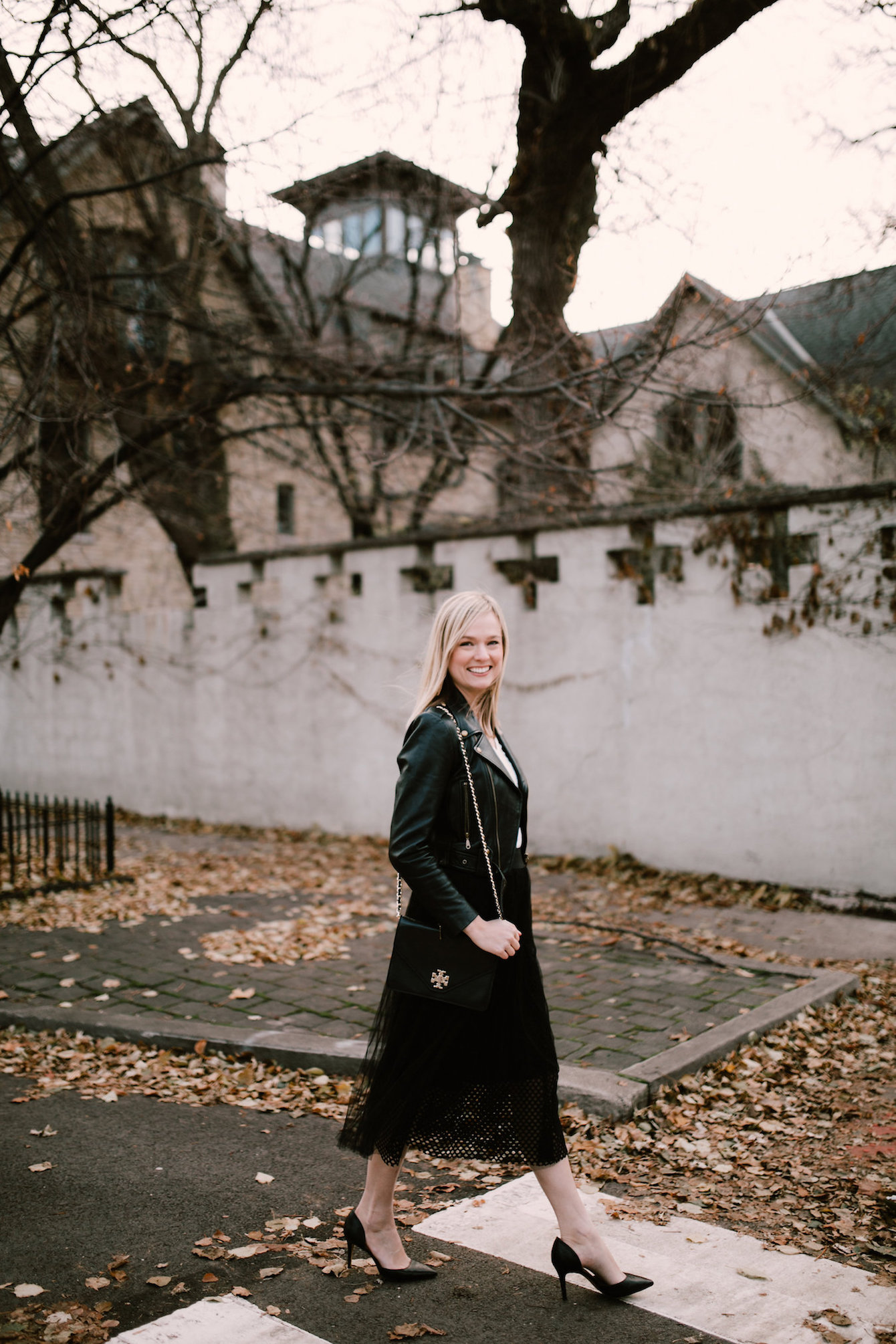 Are you crazy like me and already planning your holiday outfits? Hopefully it involves a comfy leather jacket and some pretty accessories! And if you're on the hunt for an affordable tulle skirt, definitely check out the selection at your local Gordman's! This skirt is about to be my go-to holiday look all season long. xx
This post was sponsored by Gordman's – thanks for supporting the brands that make Charmingly Styled possible! xx