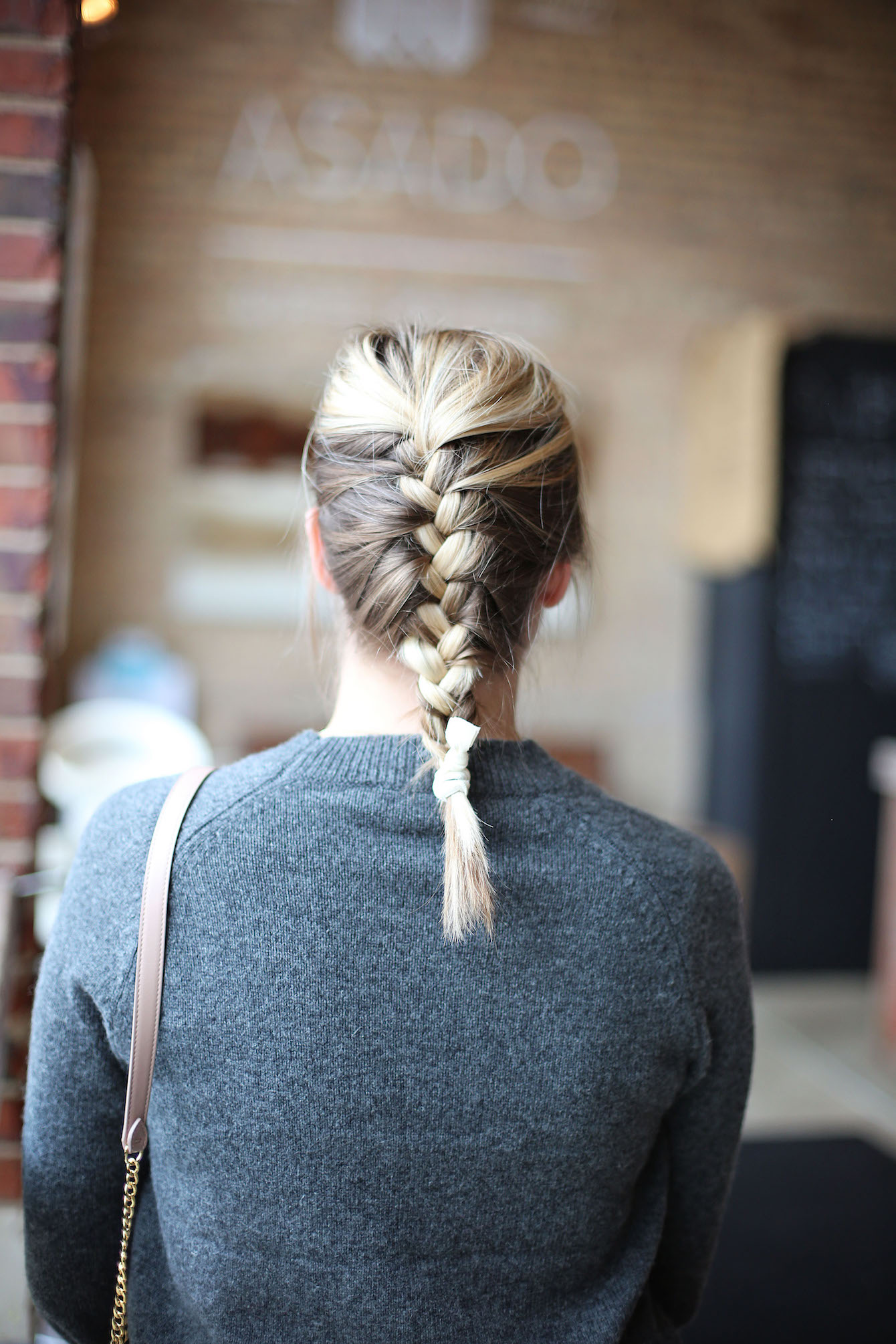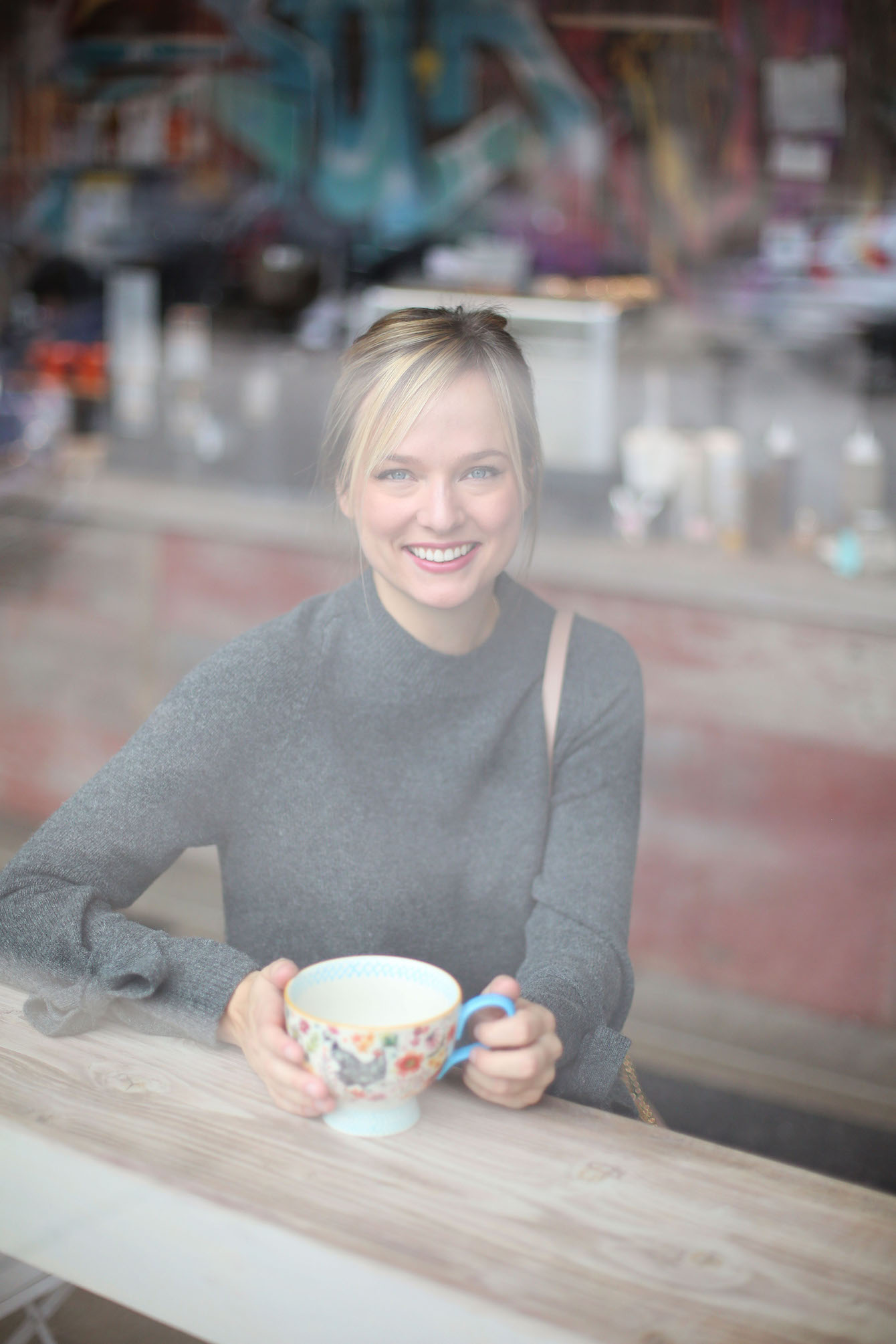 Ann Taylor Bow Sweater (40% off!) // Cuyana Purse // Hudson Jeans (they're my absolute favorite!), Silver Mules (for under $25 and so comfy!)
When it comes to getting ready in the morning – I'm really a no-frills kinda girl. I pride myself in the fact that I'm able to wake up, take a shower, and get out the door in 30 minutes flat – 20 if I'm really in a bind. And when you're a gal who has to wake up at 6AM and get on the road by 6:30 every day, you don't have time to be fancy, especially when there's a few extra minutes of sleep you can squeeze in!
Most mornings I shower, brush my hair and run out the door post snooze button (x5), but every once in awhile I try to mix it up with a quick bun or braid. When my hair was a little longer I could be a little more creative, but now I've been keeping my current hairstyle to a simple french braid (one of the only hairstyles I've mastered accomplishing without a mirror!) It's simple, easy, classic and one of those hairstyles that goes with just about everything. Whenever I do decide to do my hair, I'll usually do a french braid in the morning and take it out by lunch for a pretty wave that will stick around for a few hours. If any of you ladies also have stick straight hair – you know that the hairstyling struggle can be very real 😉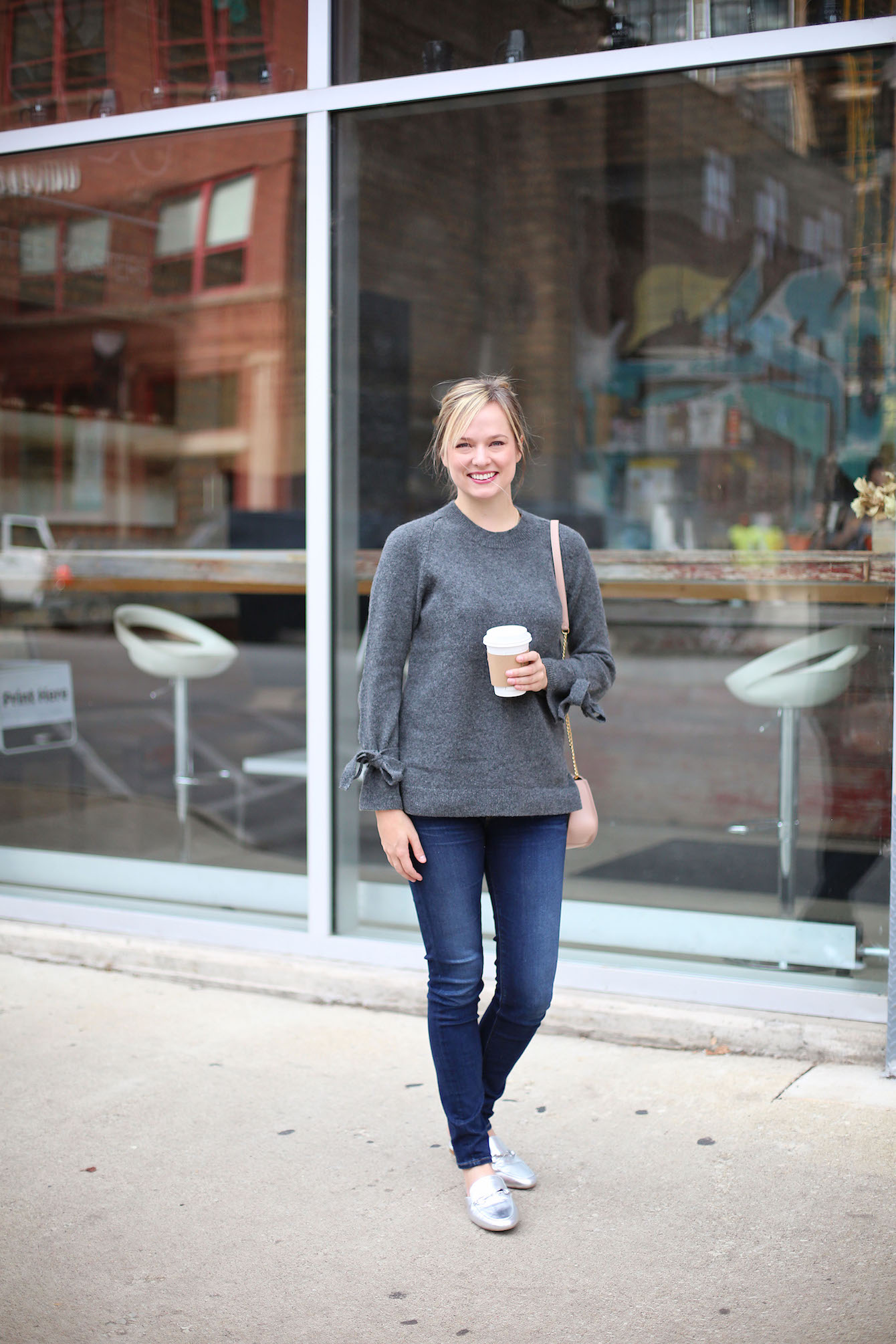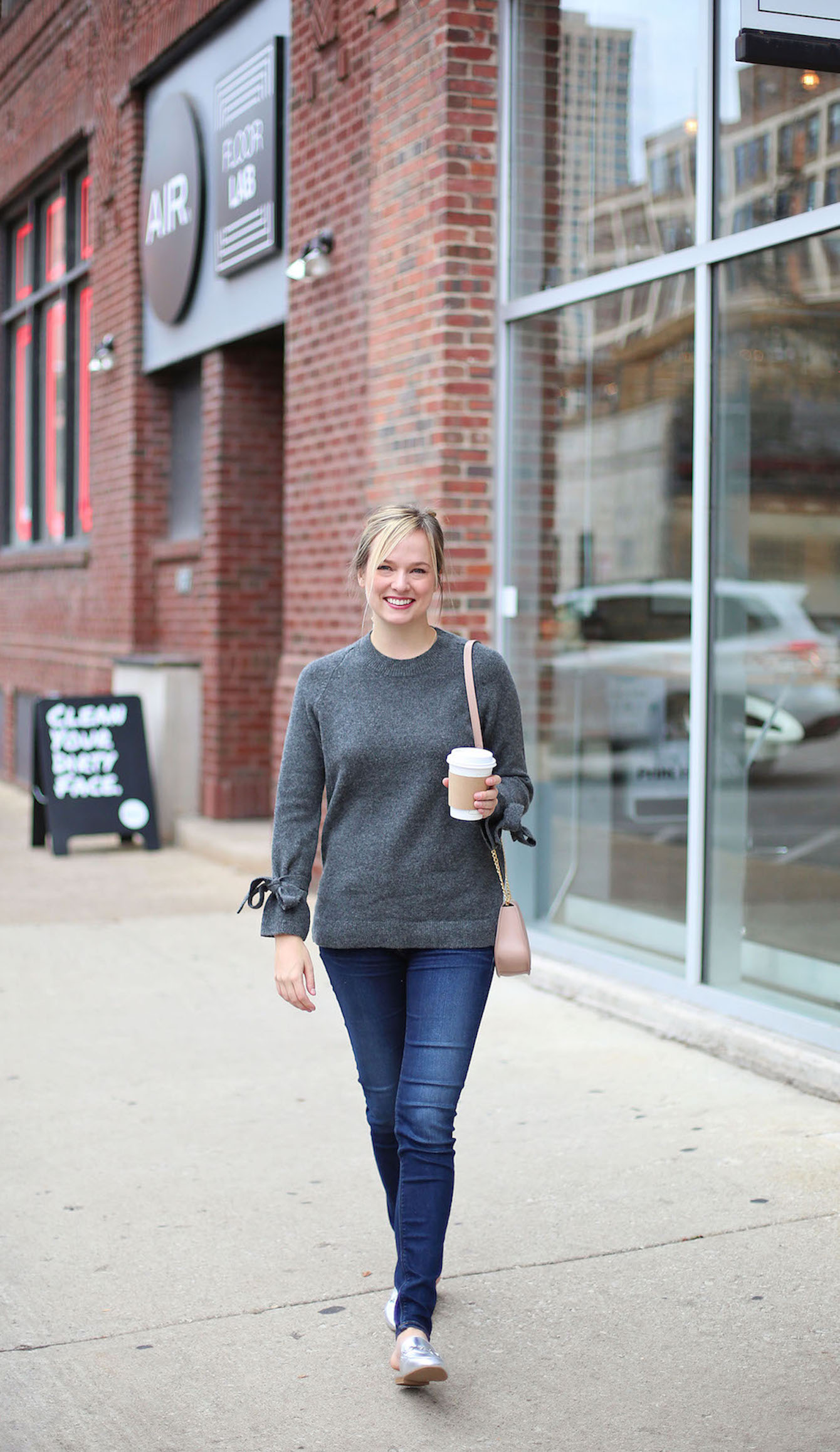 Over the past few years, I've realized that the key to pretty hair (styled or not) is healthy hair, which means using products that keep your hair strong and stuck in place – no heat, curling or crimping required. These days I barely ever blow dry my hair and load it up with products that keep my hair strong, healthy and tamed. I've been using Hair Cuttery's Cibu Shine Squad products and repair shampoo + conditioner to keep my hair in it's best shape for fall – which is especially important once it starts getting chilly out!
Hair Cuttery also offers a new REDKIN ph-Bonder service to help protect and repair hair if you happen to color yours like I do! You can go in their salons to check it out, or even do a take home their REDKEN Color Extend Bonder Kit home that you can purchase in their salons if you'd like to do it yourself! You can get $10 off their salon service or off their at home kit with the purchase of any color service now until 10/30 (you can lean all about it here too!)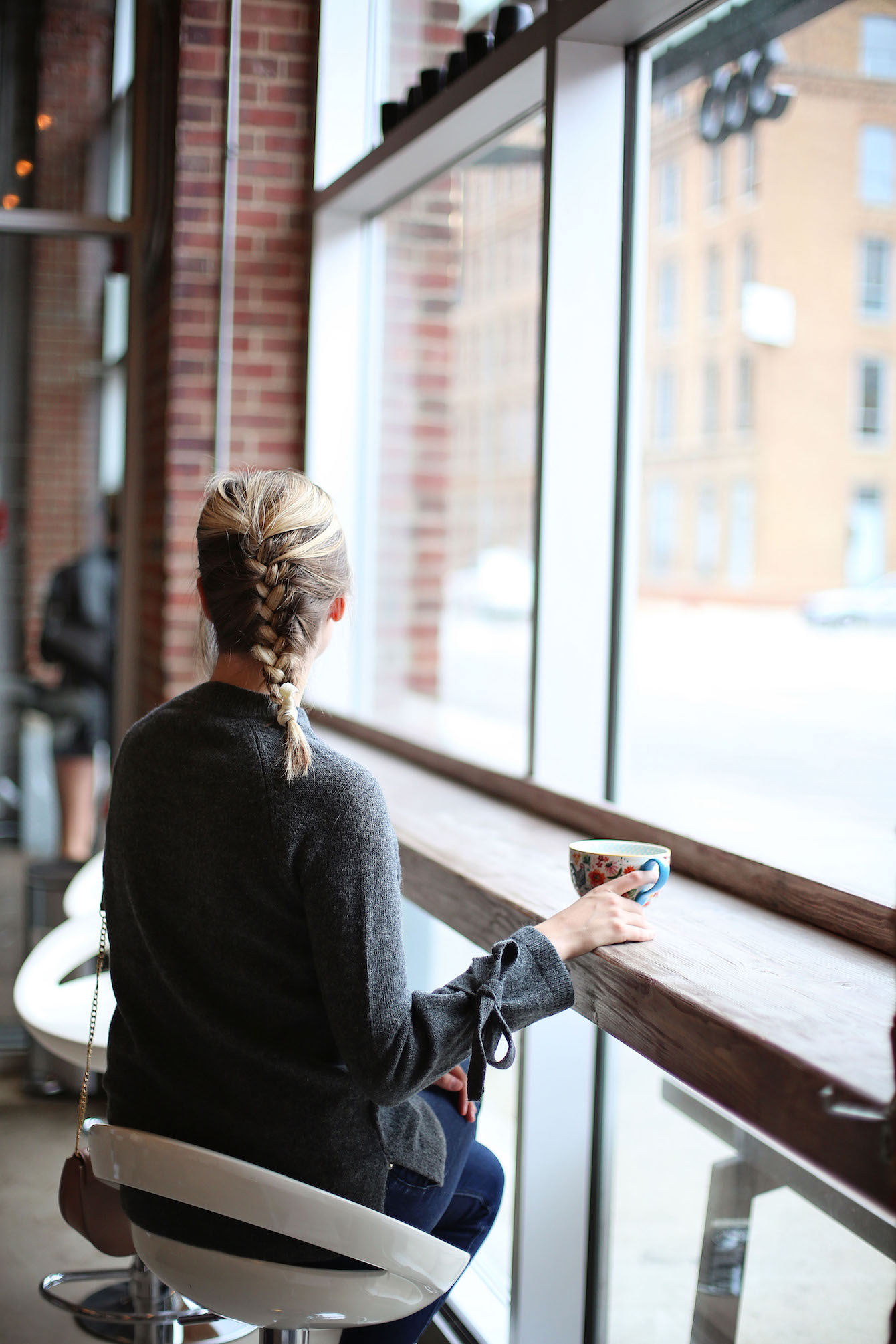 So, in other news – what are all you fine folks looking forward to this week? I have some jam packed days coming up with projects at work, and then I'm flying out for a much-needed vacation (more details coming soon!) Here's to hoping that your week is a productive and fun one 🙂 xx
This post was sponsored by Hair Cuttery! As always, all opinions are my own – thanks for supporting the brands that make CS possible!