This is a sponsored conversation written by me on behalf of megabus.com. The opinions and text are all mine.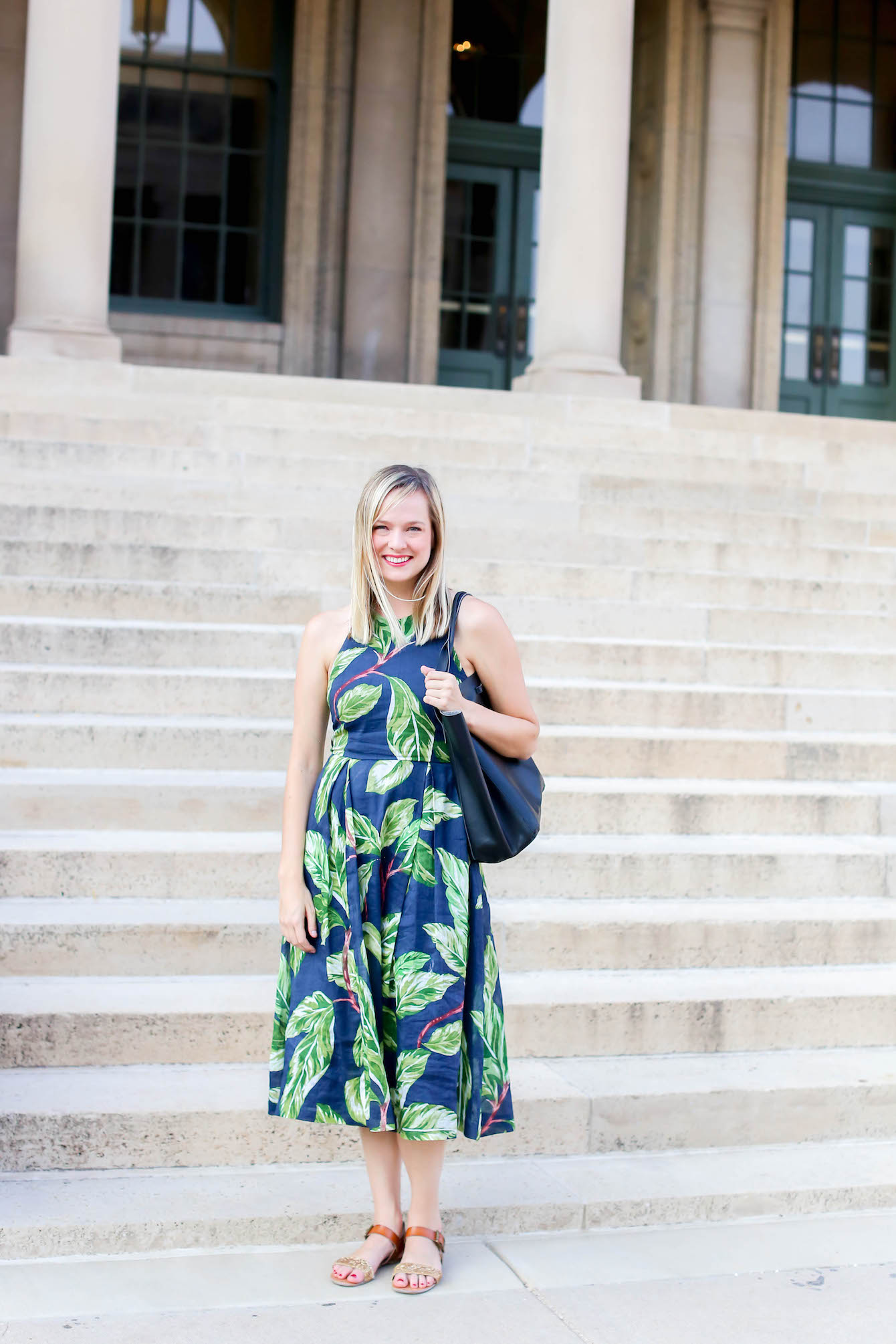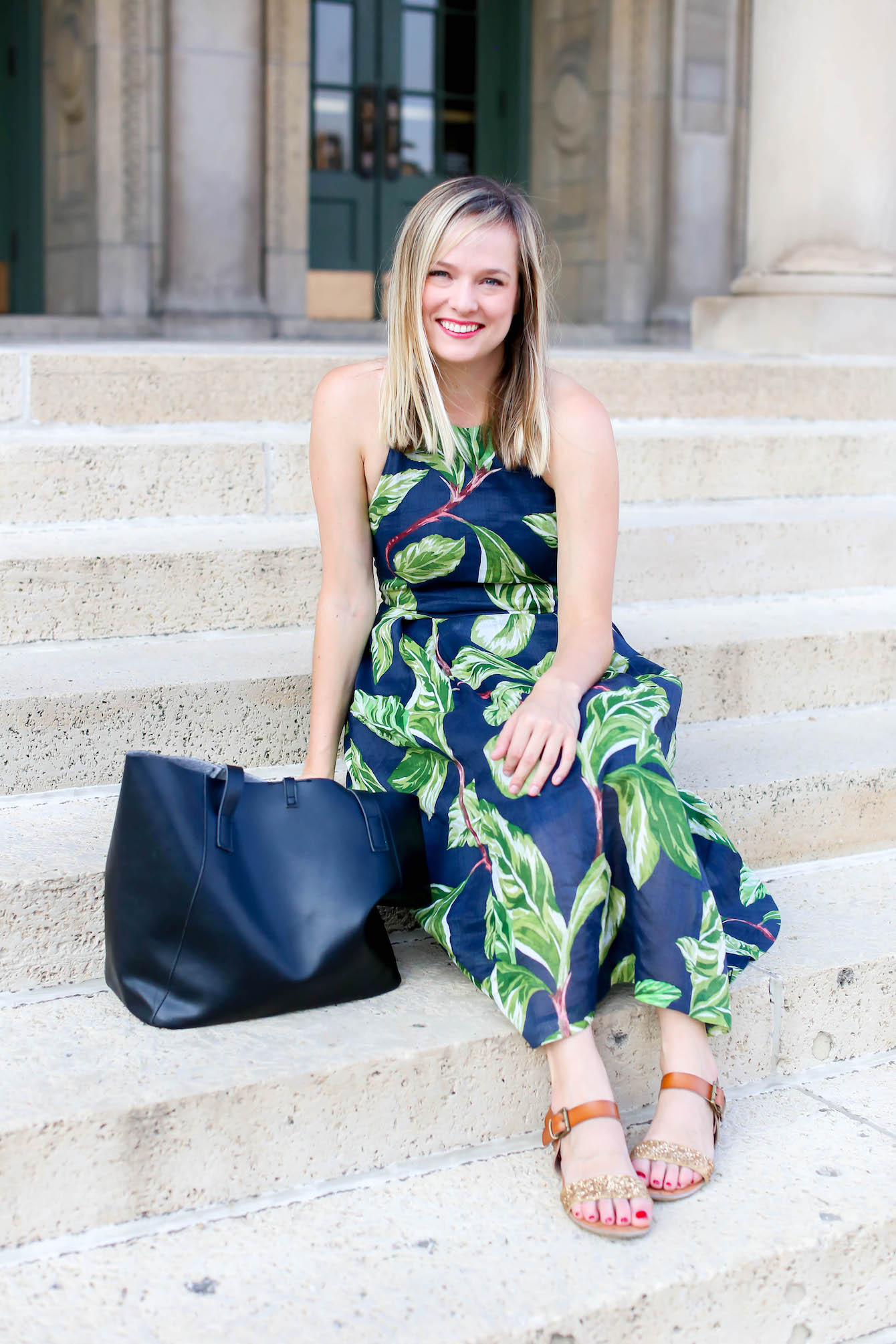 Oh heeeeeyyyy there! Long time no see, right? Apologies over here for the radio silence these past few weeks, I've been having a moment – or a few weeks – to get myself in shape over here. More to come in the next few weeks, but wanted to pop back in and say hello! You may not have noticed that I was gone, but I definitely have – and it's good to be back…ish…
Summertime always is cray, especially towards the end of the season where you're desperately trying to fit in all your last minute trips and bucket list items before the season is through. Between starting a new job and dealing with the everyday craziness of life – I felt like this summer slipped away more than most summers do. Last weekend I decided to end summer on high note by going back home to Madison, Wisconsin for a quick trip to celebrate my dad's birthday and enjoy all the things the city had to offer. And as usual, Madison did not disappoint. I found myself drinking beer on the Union Terrace, hitting up the farmers market in true east side Madison style, exploring downtown and hitting up my new favorite juice place in the hood. It was pretty magical, and it was even easier than usual because I grabbed a ticket from megabus.com to get there in record time (and without breaking the bank!)
Anyways, I can't recommend Madison enough – especially if you live in Chicago and are looking for a quick weekend getaway from the city. Book a ticket on megabus.com, get delivered to downtown Madison, find an afternoon to explore and soak in all the city has to offer. Since I grew up in Madison I could easily give you a laundry list of my favorite places to go (and eat, and drink, and explore…), but I know that you definitely don't have time for that – especially on a Friday afternoon 😉 So here are a few of my favorite places to explore if you find yourself in Madison or jonsing for a weekend getaway. Believe me, you won't regret it (well, unless it's mid-February and -20 degrees, but hopefully that's not the time of year you're looking for a midwest getaway!)
Here are a few of my favorite things to do in Madison for a quick weekend getaway: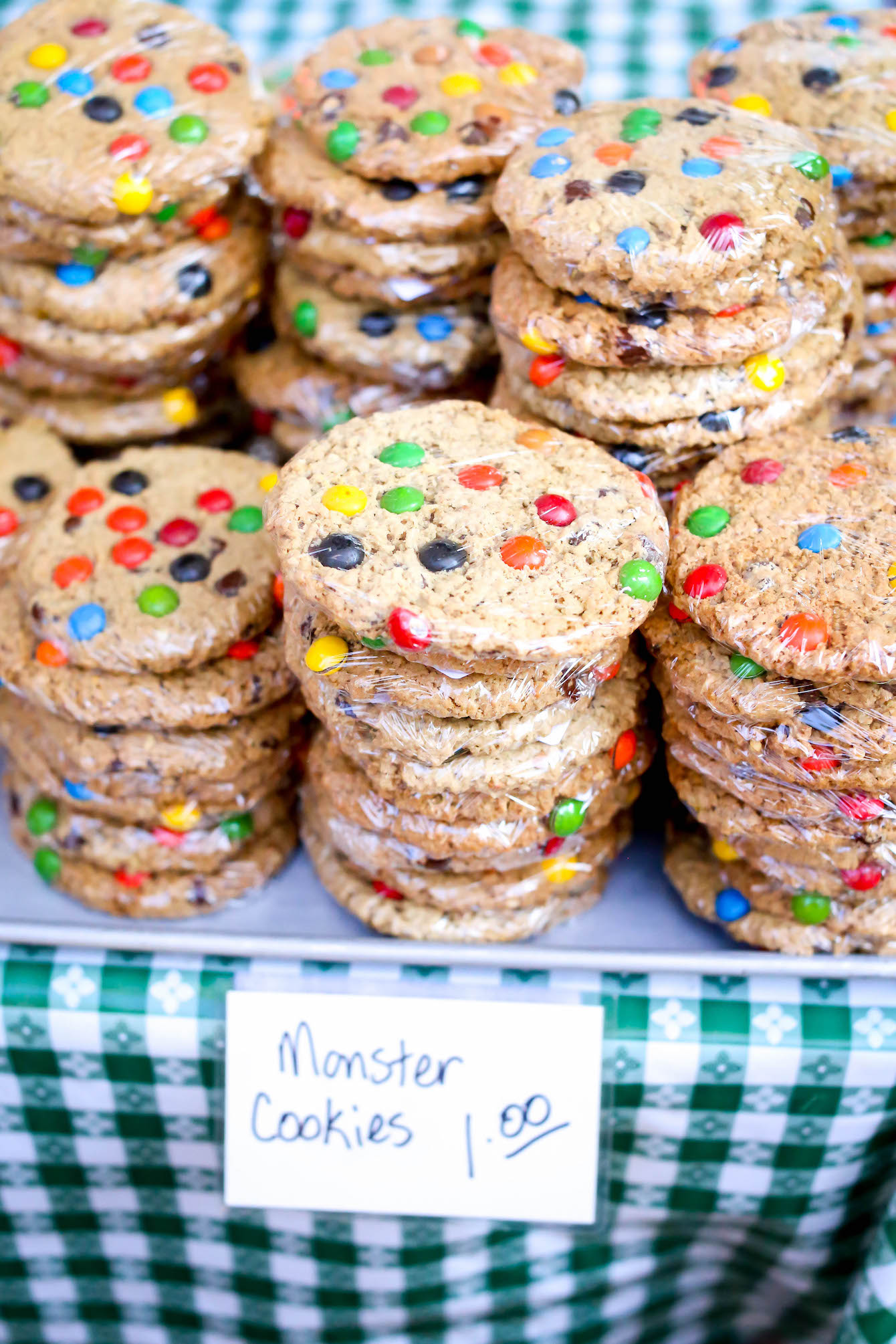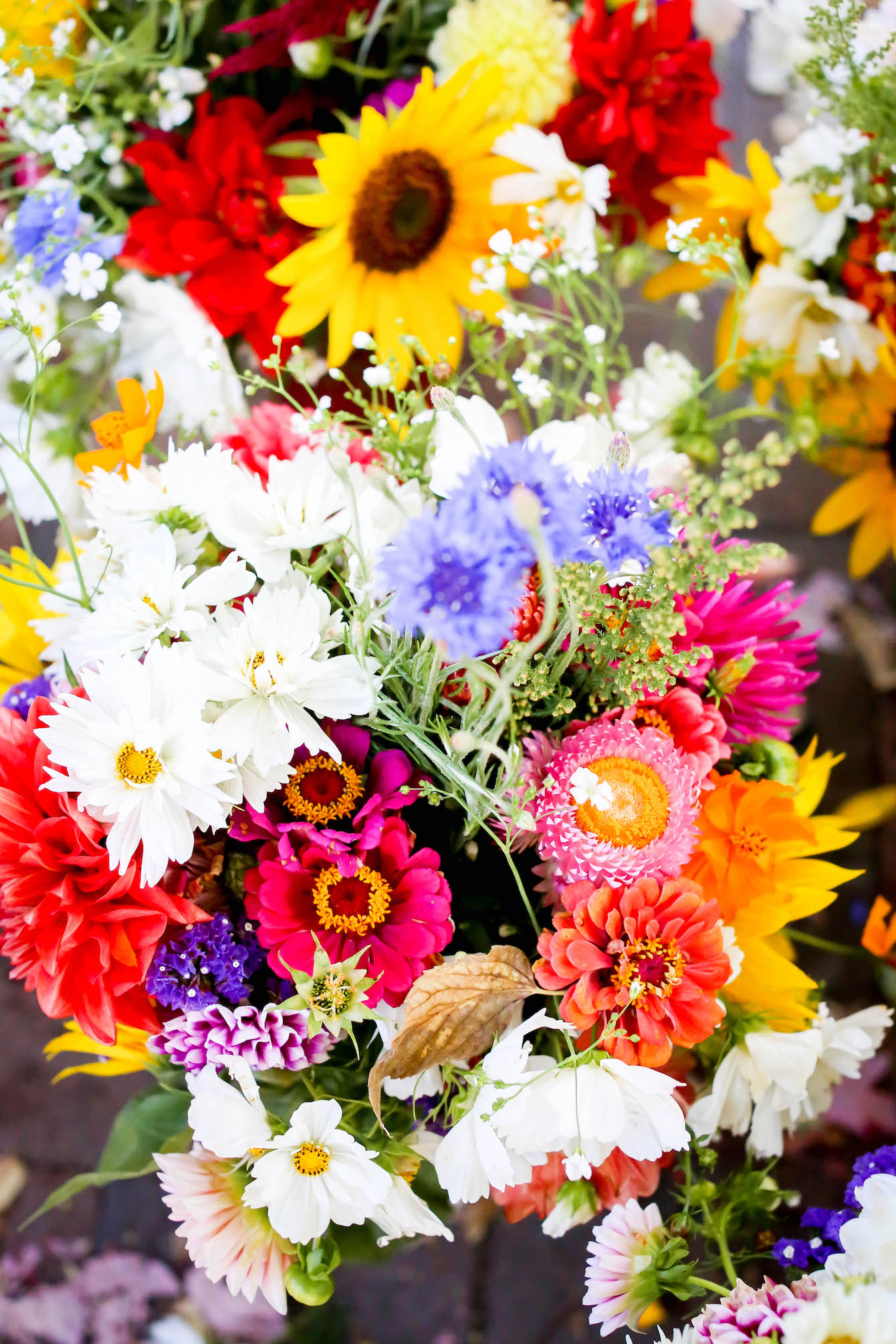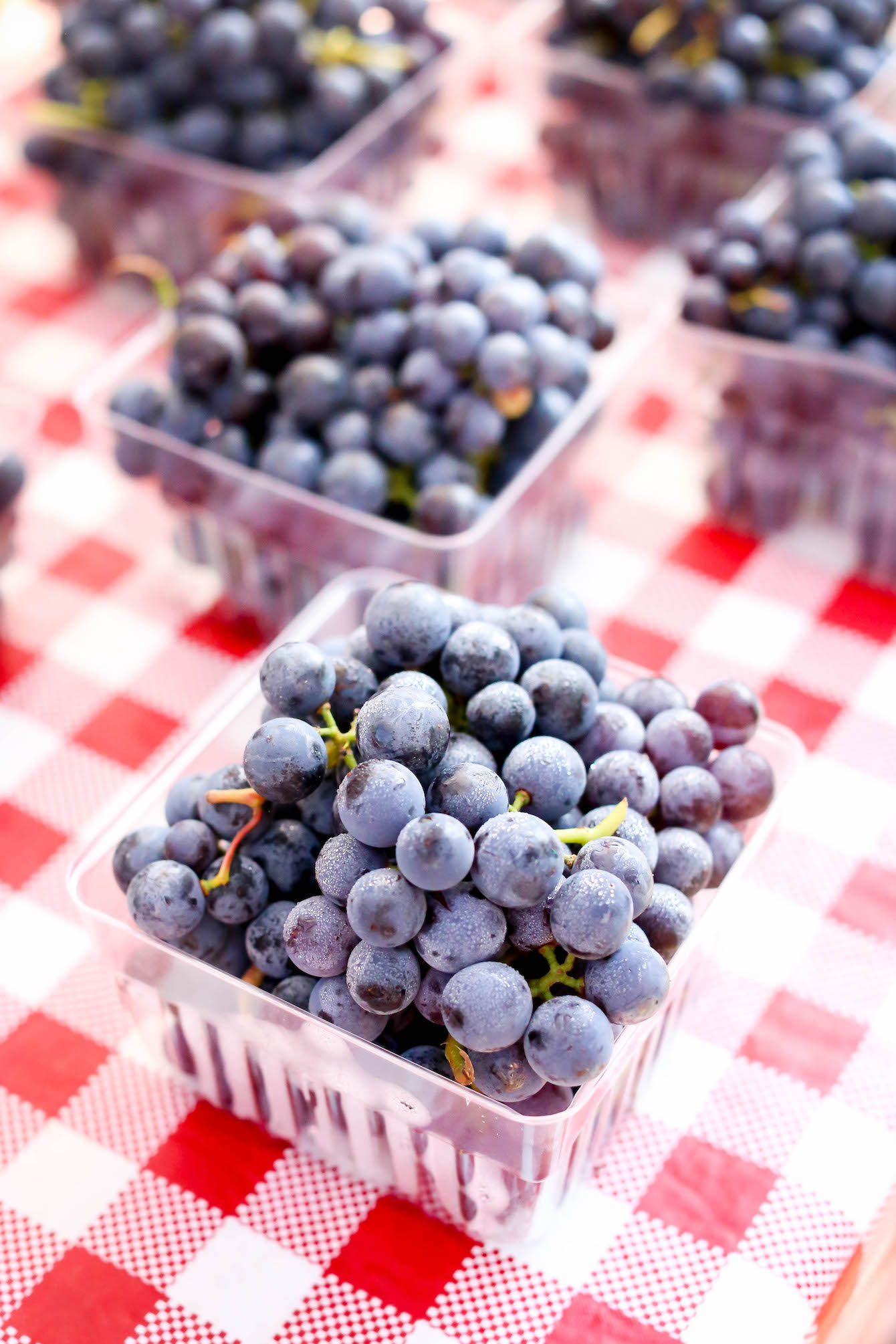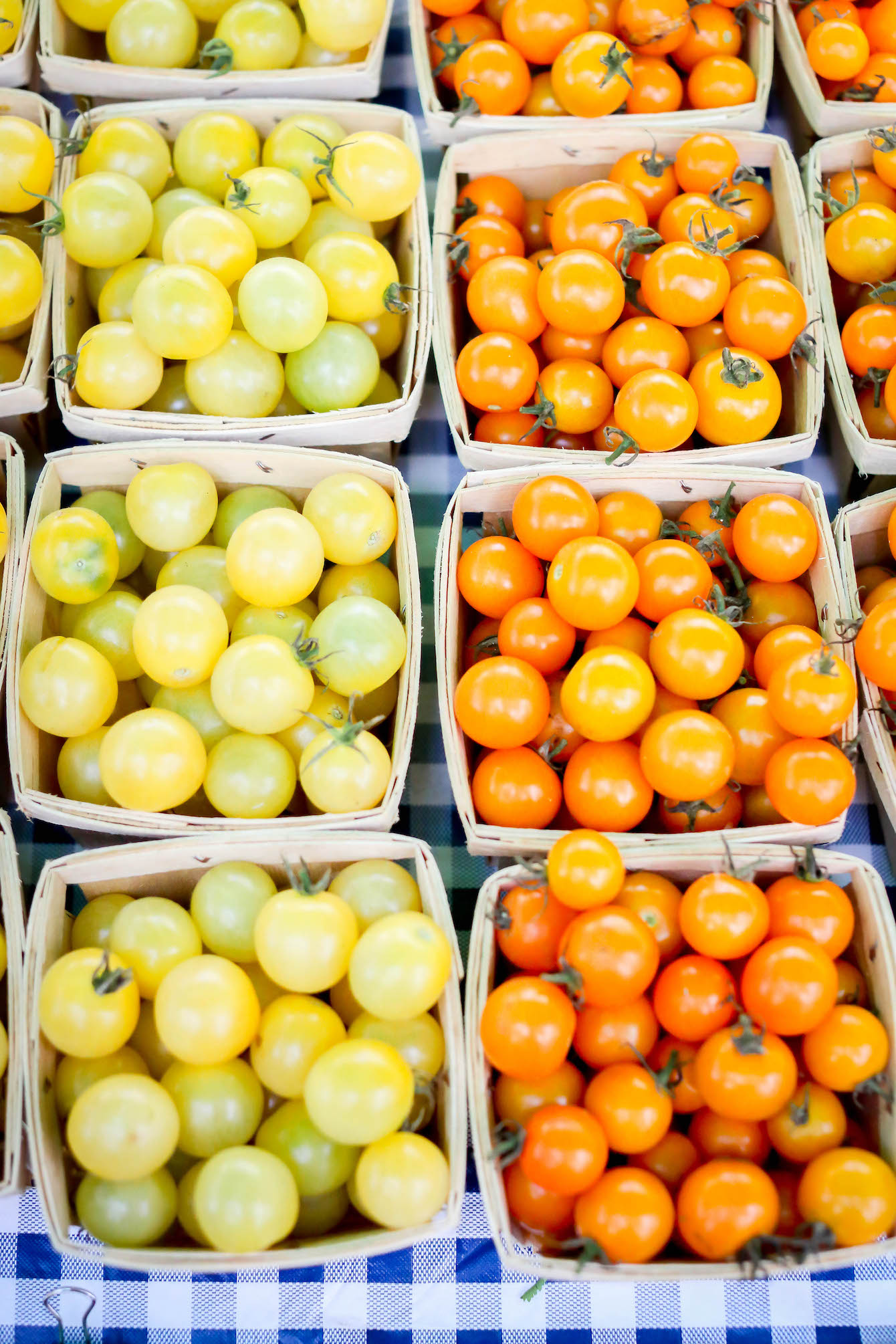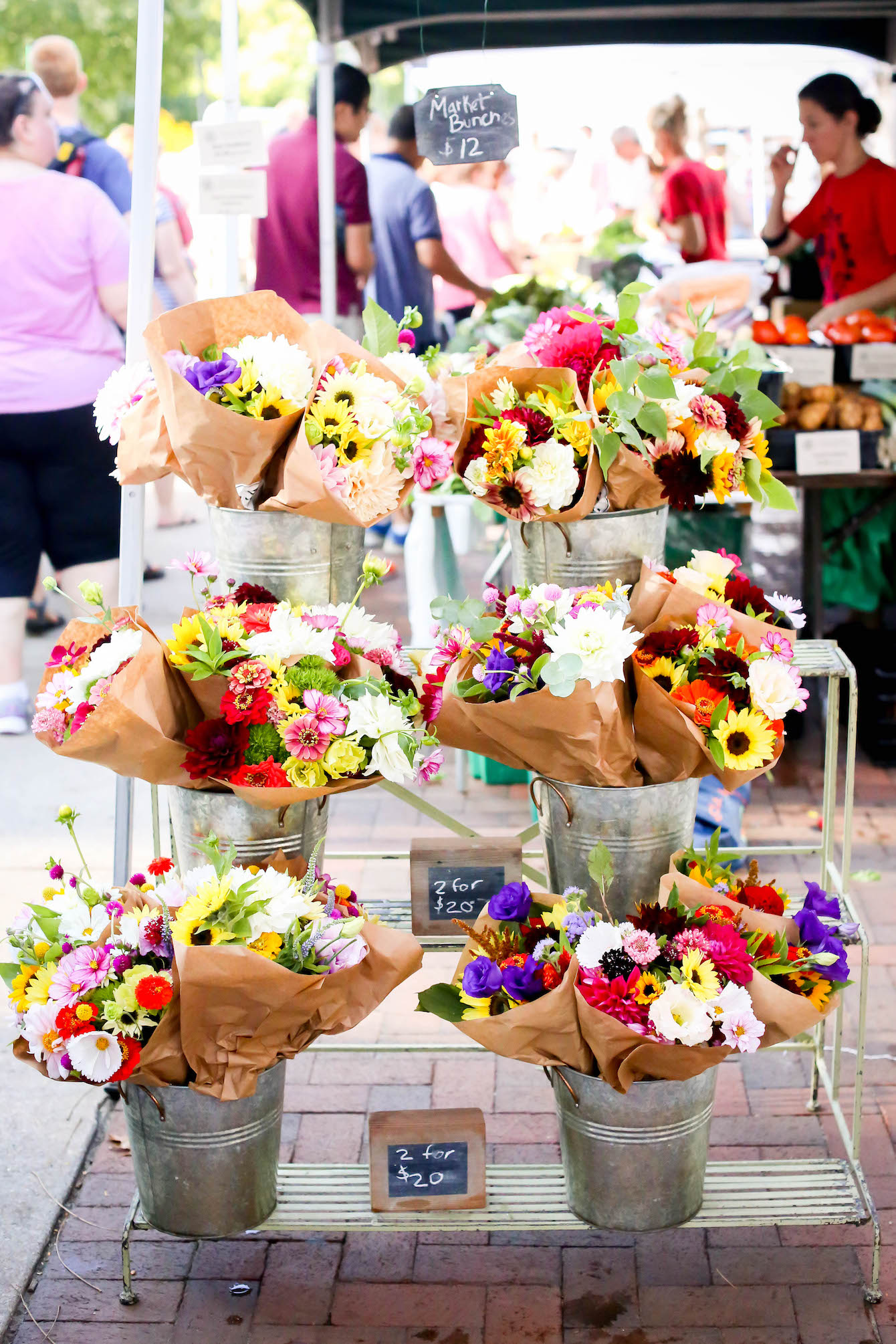 Visit the Farmer's Market on Saturday Morning:
Rumor on the street is that Madison has the largest farmer's market in the Midwest (there's a chance Madisonian's made that stat up, but roll with me here…), and it's pretty incredible every time I go. From spring to the end of fall, the entire block around the capital building is chock full of vendors selling seasonal produce, fresh flowers, handmade treasures and delicious food to go. After living in Chicago everything I buy at the farmer's market seems like a complete steal, especially the gorgeous freshly cut flowers I always inevitably leave with. You can't help it when they're $5 – $10 a bunch!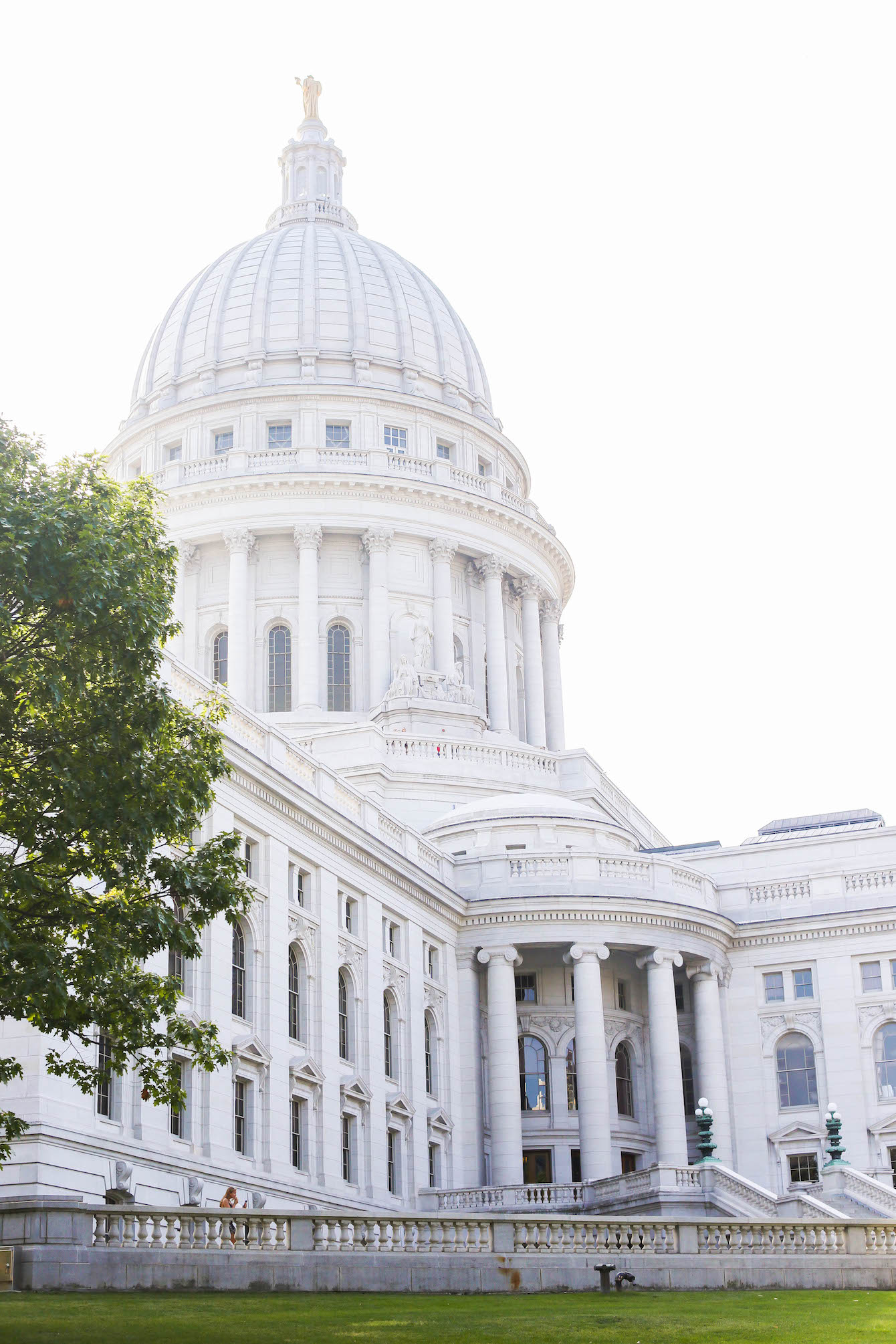 Take A Tour of the Wisconsin State Capital:
So I know that architectural tours are usually a snooze-fest, but I swear to you – Madison has one of the most gorgeous capitals around. Rumor has it that our capital was at one point taller than the Washington DC capital and the government made us lower our status at the top down a few inches to be smaller than the DC one. For some reason they didn't have an issue with the uncanny resemblance to the White House though 😉
Anyways – take a tour of the capital, check out the rotunda and the gorgeous paintings and be amazed by how beautiful the building is. It's one of my favorite stat capitals (even though I know – I'm biased), and I always take friends visiting for a mini tour every time they come to Madison.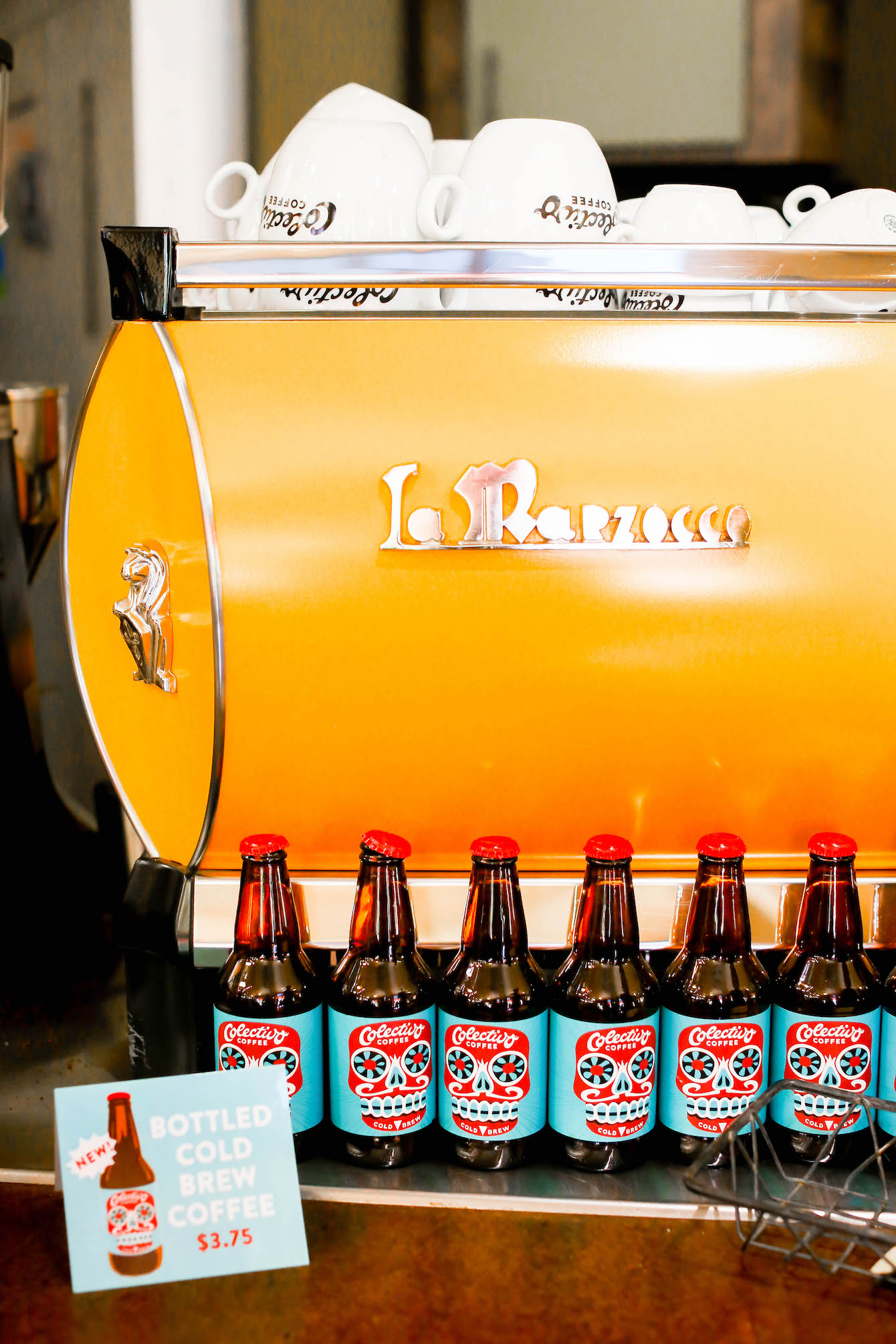 Grab Coffee at Collectivo:
Even though Collectivo was founded in Chicago, it's still become a Madison tradition for me ever since they opened their downtown coffee shop off the capital square. Madison is chock-full of amazing coffee shops, but I always find myself swinging by after a farmer's market adventure or a trip to the capital for a quick tour. I love their lattes and they have the best scones and pastries for a quick bite to eat between exploring new places in the city.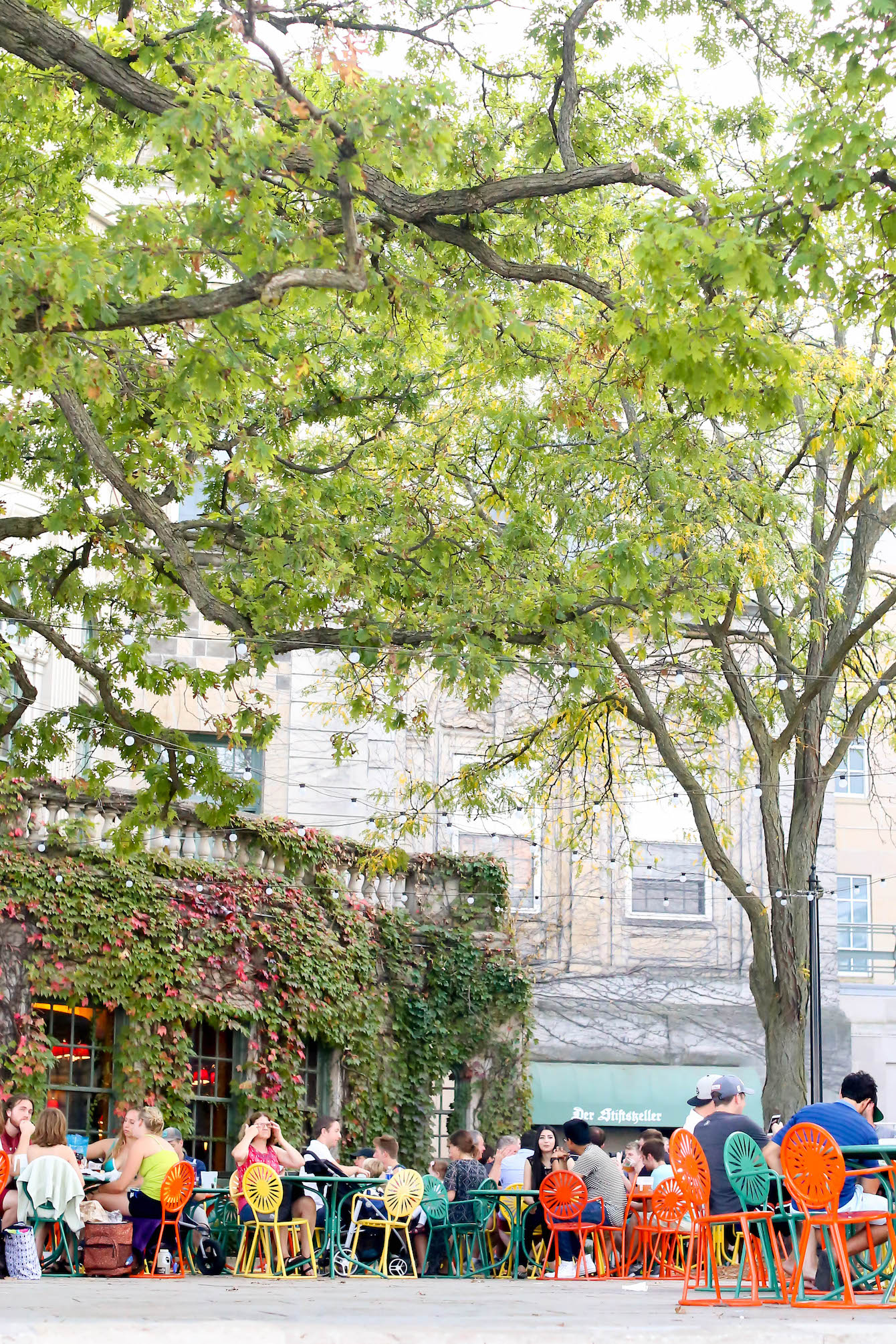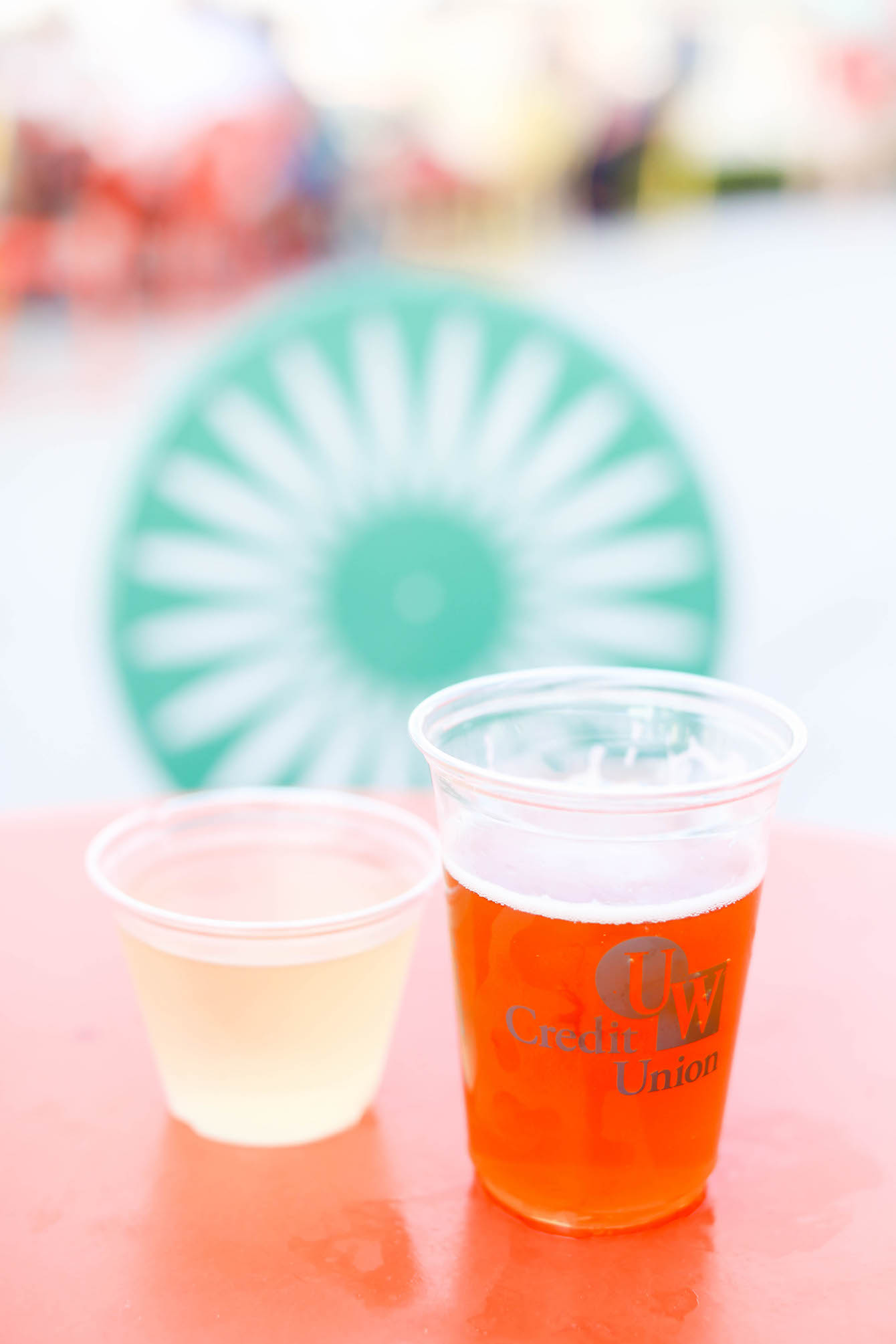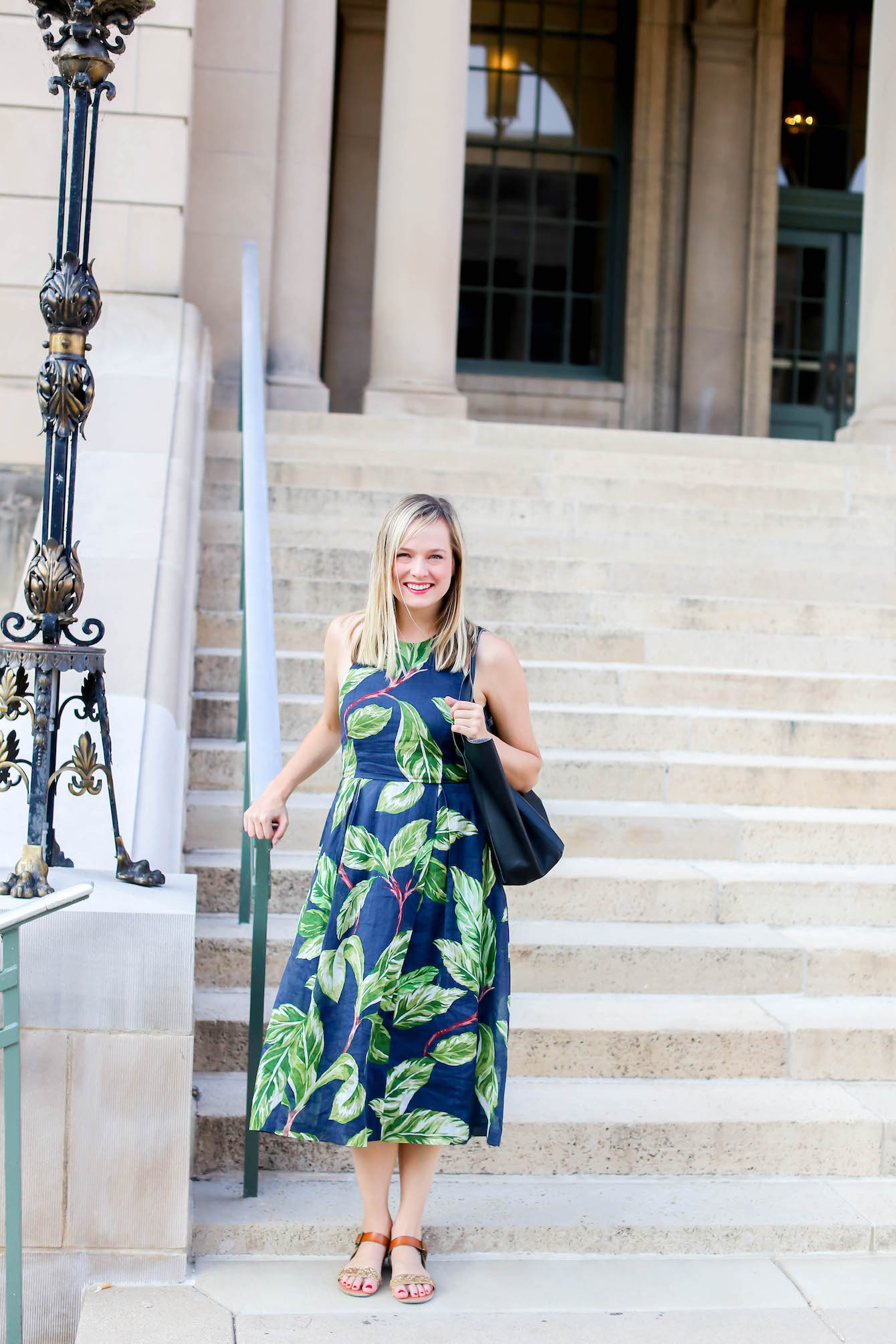 Enjoy the Views at the Memorial Terrace: 
The Memorial Terrace will always be one of my favorite places to visit whenever I come home. From the local beer on tap to the iconic "terrace chairs" and live music pretty much every afternoon/night, the terrace is the perfect place to unwind after a long day of exploring the city. While the back patio overlooking the lake is pretty iconic, the whole building is worth exploring since the architecture is so beautiful. Stop in for a drink, lunch or even ice cream from Babcock Hall Creamery – a dairy shop run by the UW-Madison Agriculture Department (and yes, it's adorable…)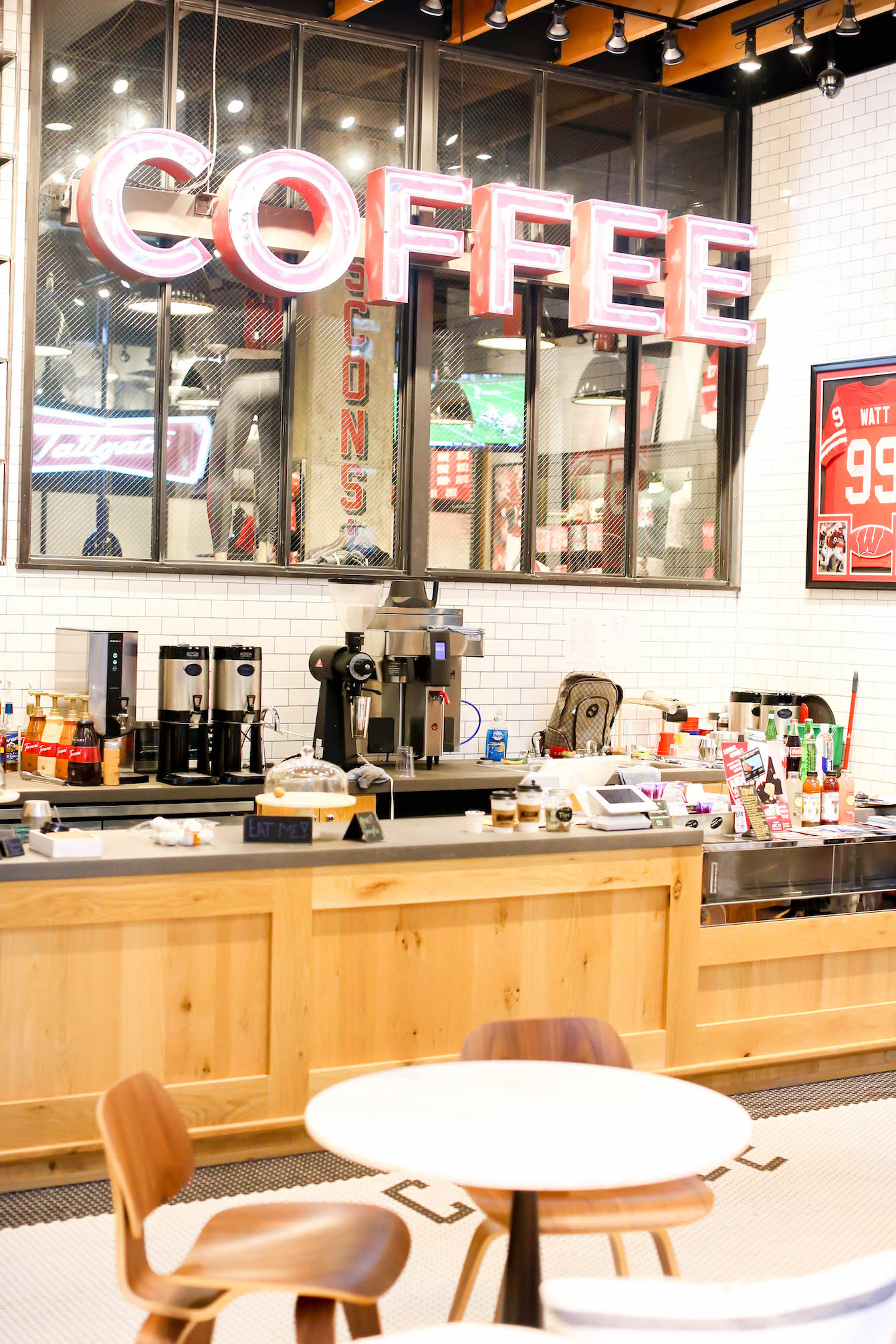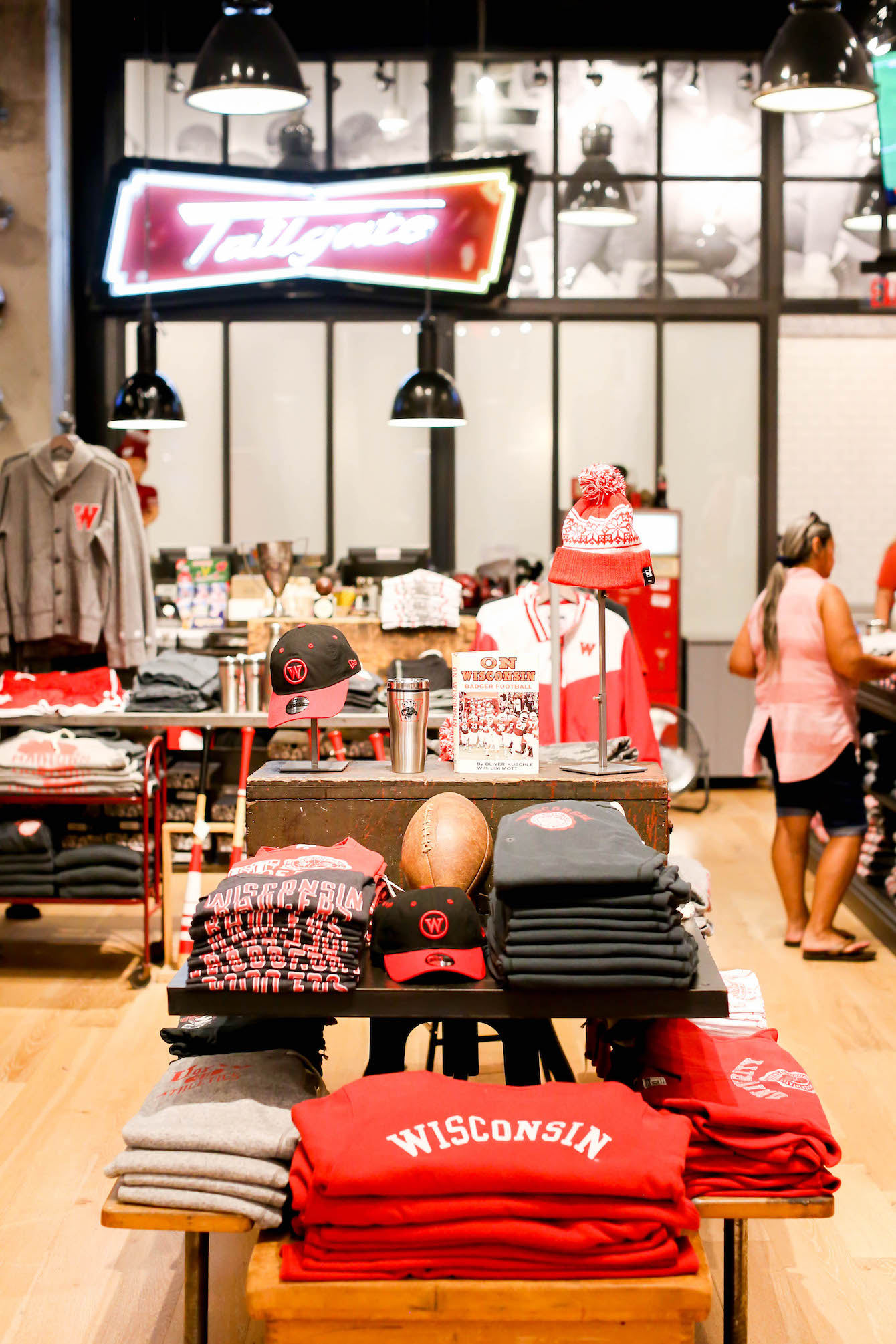 Get More Coffee (and Awesome UW Campus Gear!):
Madisonians are clearly a proud breed when it comes to Wisconsin sports (we take the Packers and the Badgers VERY seriously), so it's only right to pick up some sports gear while you're in the city and become an honorary Wisconsinsite. I love Tailgate Wisconsin downtown for cute vintage-y sportswear, and the cutest little coffee shop too!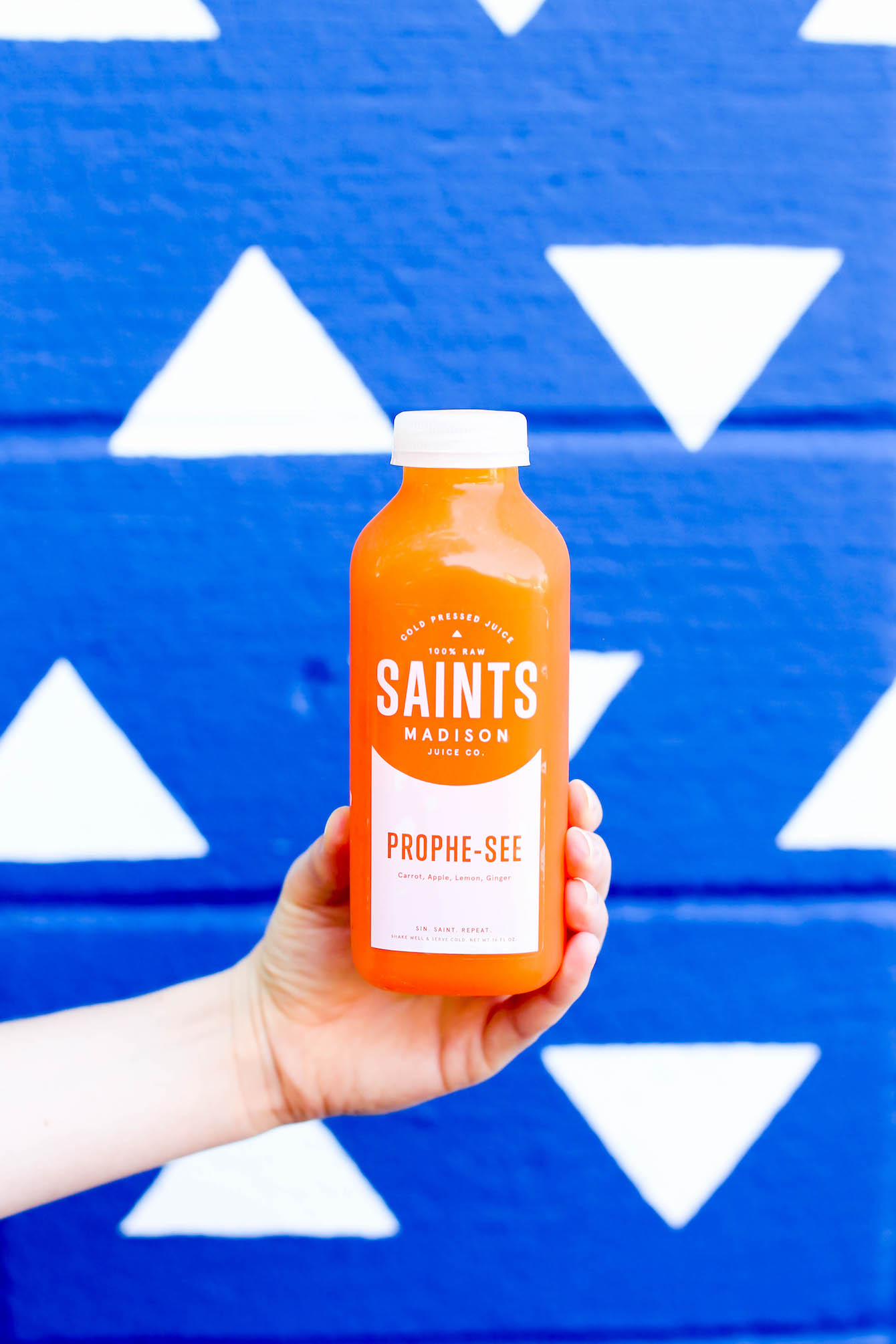 Refuel with Saints Juice: 
I always get a little giddy when a cute new place opens up in my childhood neighborhood, so when I found Saints Juice last time I visited I got all excited to try out their tasty juices. They make cold-pressed juices that don't taste too healthy, but are actually healthy enough to help you recover for eating too much at tasty Madison restaurants, or to help cure your hangover after a downtown bender (I mean, we are known for having delicious beer!) While juice to me can be hit or miss, the Prophe-see juice (and really, all the other juices I tried) were totally delicious. I bought 3 on my way out of town to fuel up back in Madison during the workweek!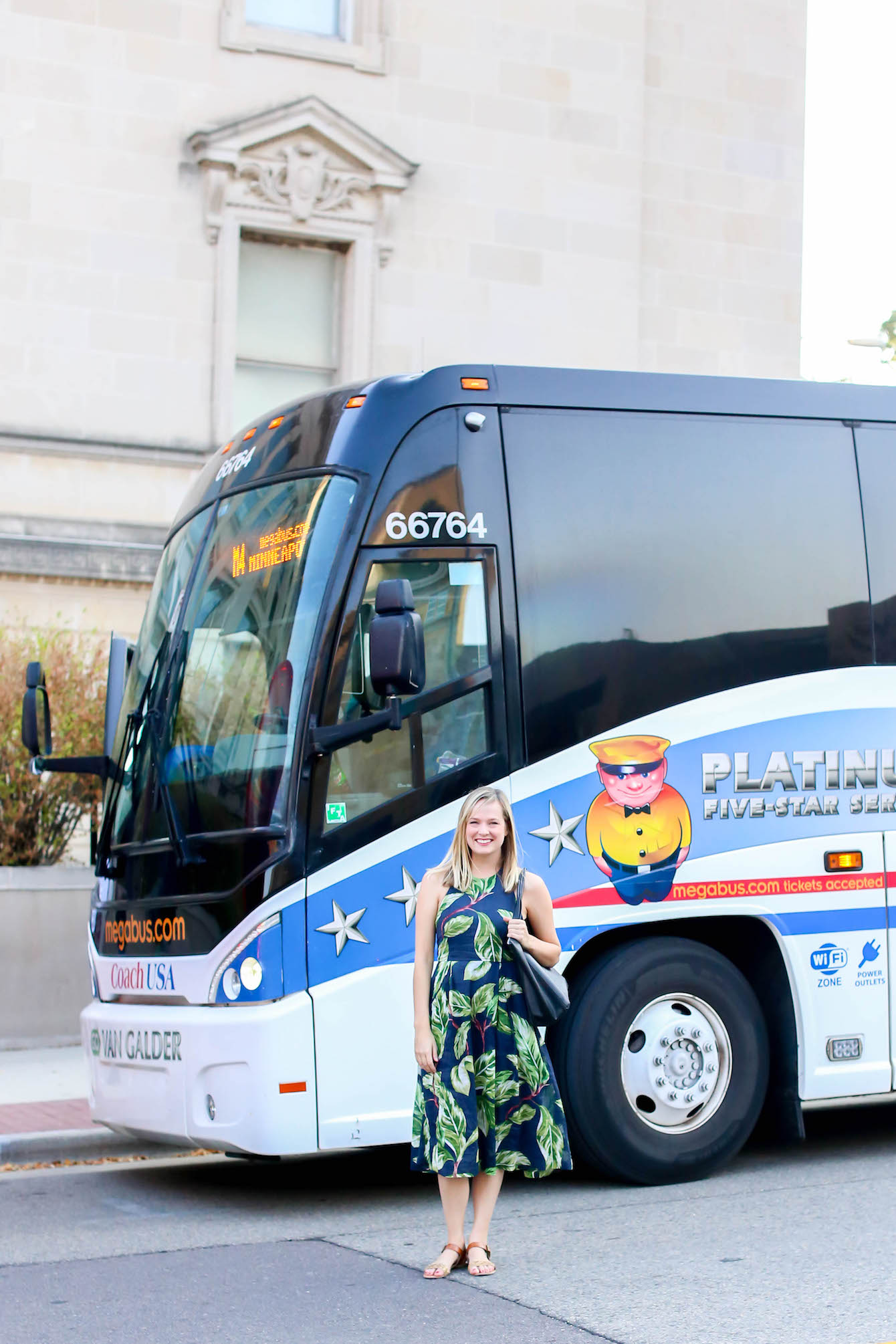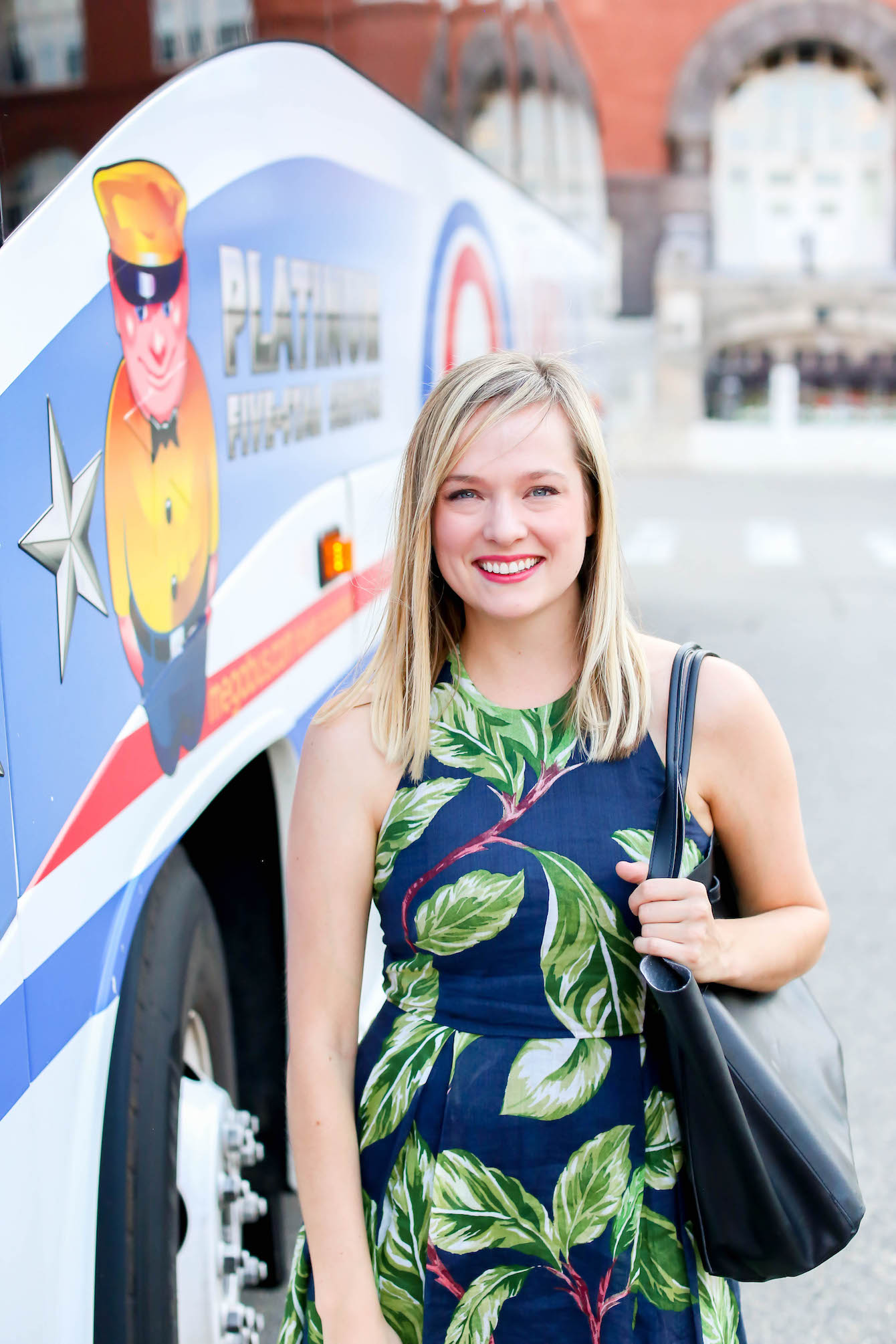 Okay, have I officially convinced you yet that Madison is the perfect place to go on a weekend getaway? If you're headed from Chicago, make sure to book a ticket on megabus.com for a steal. It's the most convenient way to get from the city to Madison in less than 3 hours and without the hassle of dealing with parking and being stuck in traffic yourself (and makes booking late summer trips a breeze!) To make your weekend trip even easier, megabus.com even added elastic search which allow you to search travel dates on the megabus.com website and easily find the more affordable options around that date – and route guides to provide city-to-city options (and what to do at each stop!)
Do you have any upcoming end of summer/early fall trips coming up? If Madison's not on your list yet, hopefully I've convinced you to give it a try. And if so – hit me up for more details depending on how long you're planning to be in the city! I was only there for a quick overnight trip last time, but I could go on and on about my favorite places to visit! xx
This is a sponsored conversation written by me on behalf of megabus.com. The opinions and text are all mine.