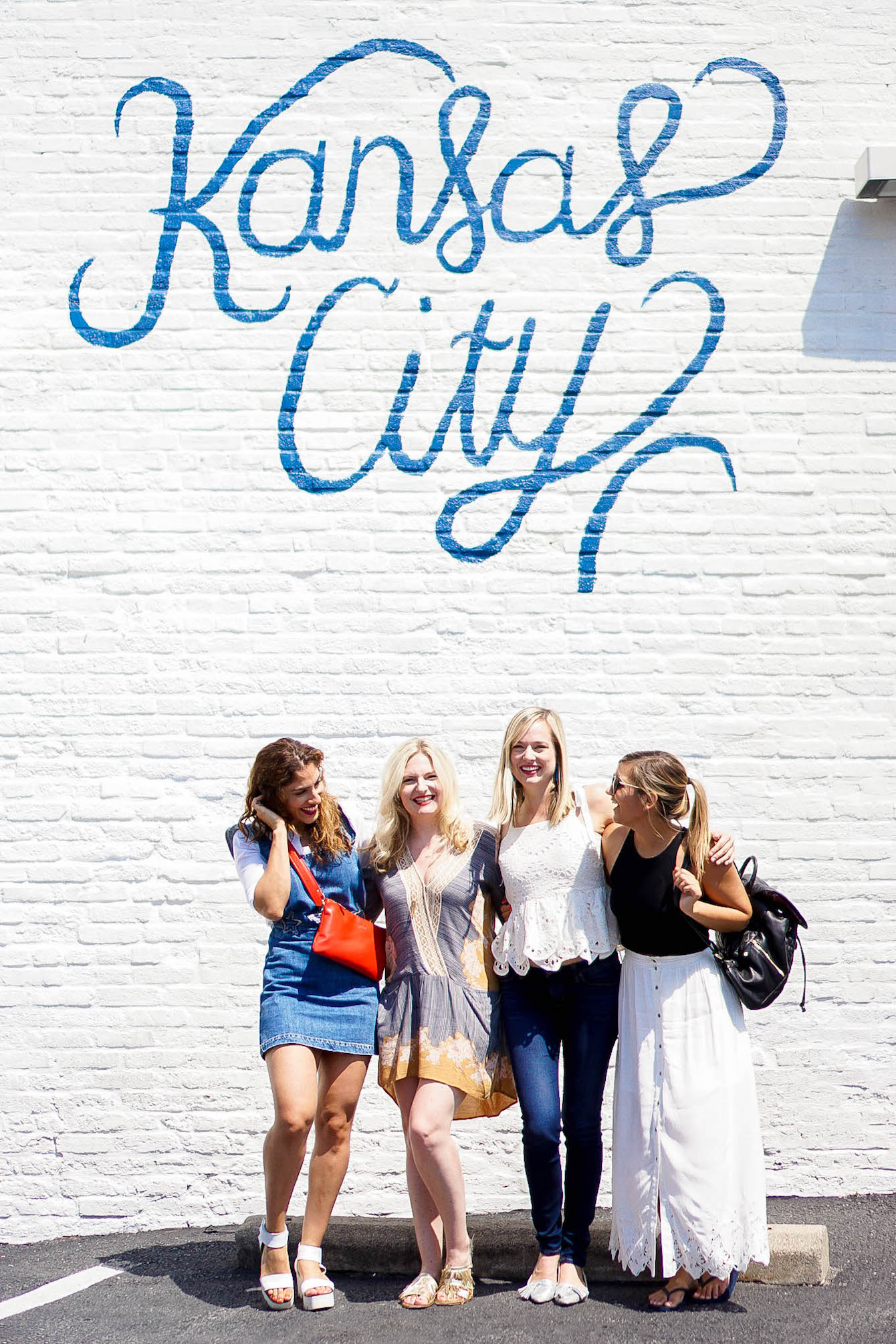 Happy Monday, friends! I know it's going to be a long week ahead, but with a 3-day weekend on the horizon I'm pretty excited to kick this weeks butt to relax in a few short days!
As you probably saw on Instagram, a few weeks back I had the incredible opportunity to visit Kansas City with my friends and fellow bloggers Lauren, Kit and Christina. Visit KC was kind enough to take us on the ultimate weekend itinerary – and we had so much fun I couldn't fit all the photos into one post! Believe me…there were way too many, so you'll have a few posts coming your way in the next few weeks!
First up, if you're planning a trip to Kansas City, here are some of the highlights of our favorite things we did over the weekend. From art museums, to shopping, to exploring Farmer's Markets and more, there was SO much to do it was hard to pack it all into just a few short days!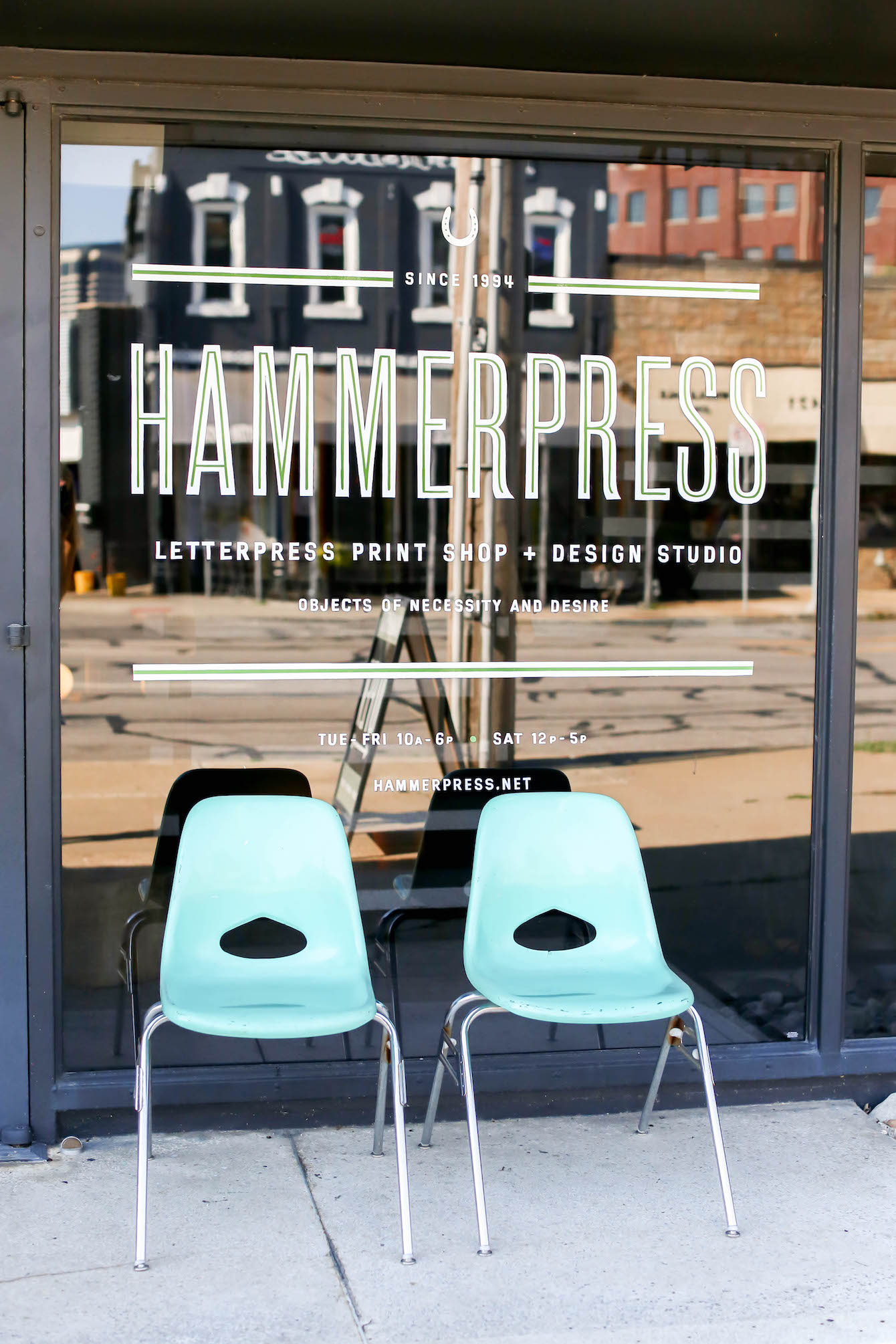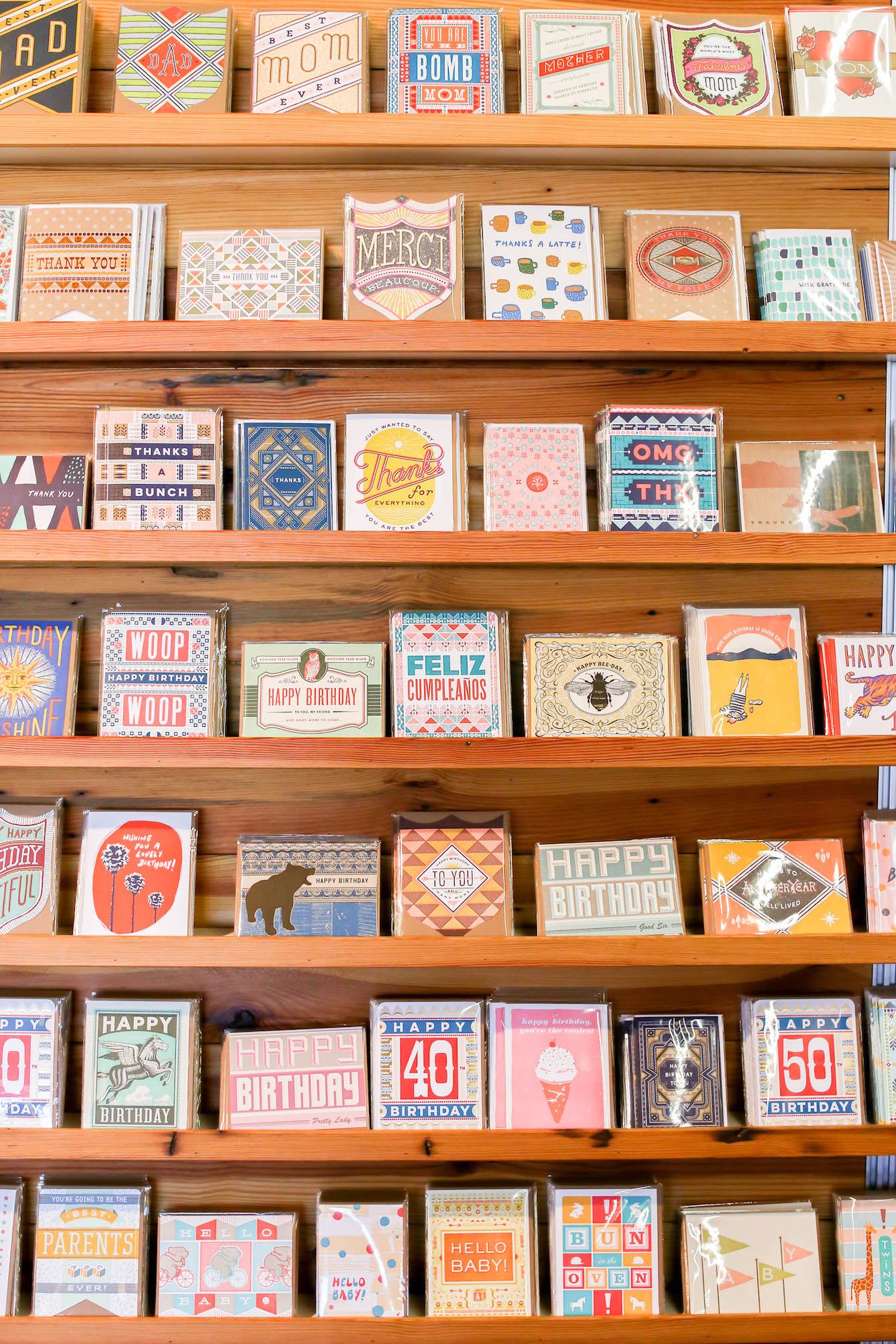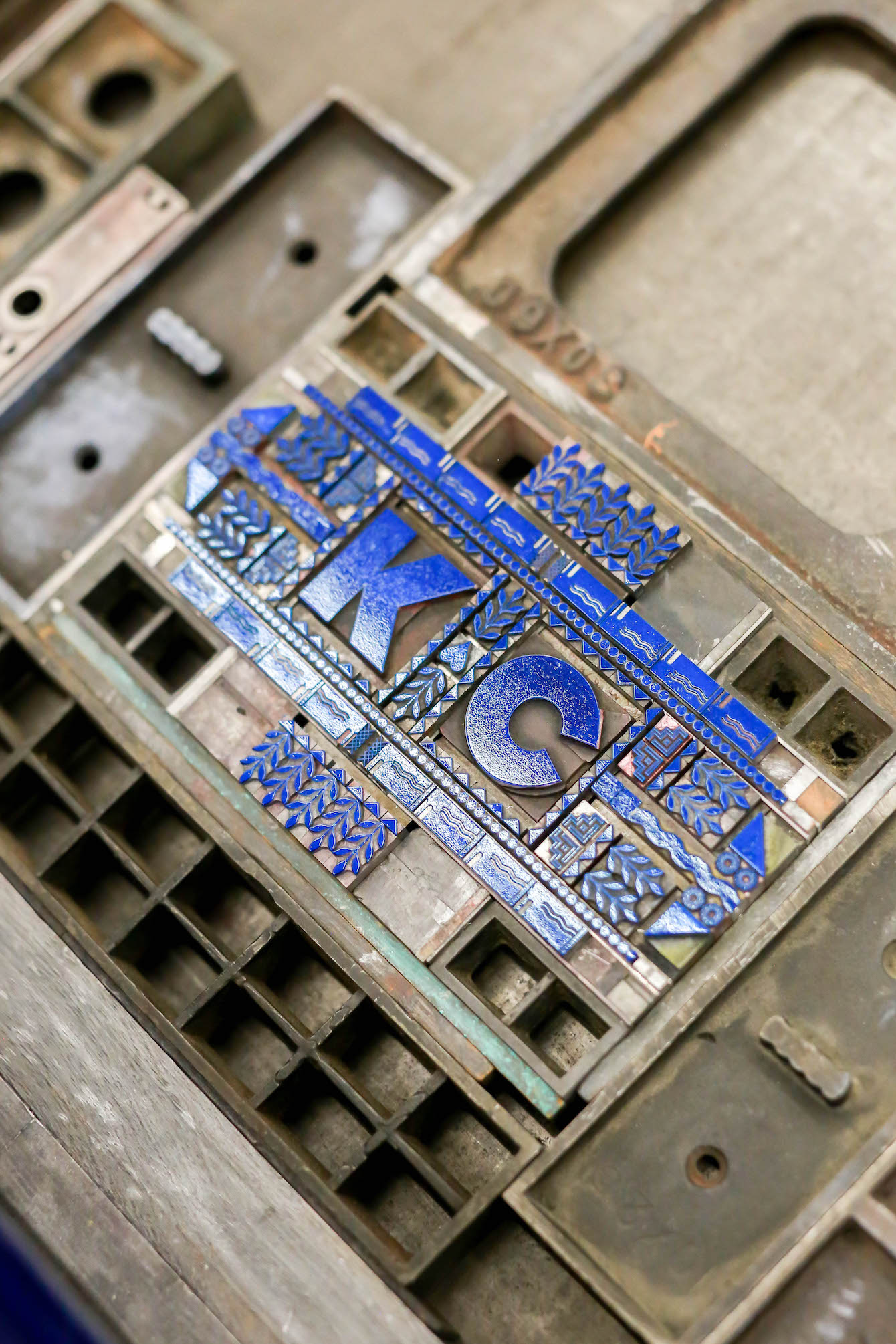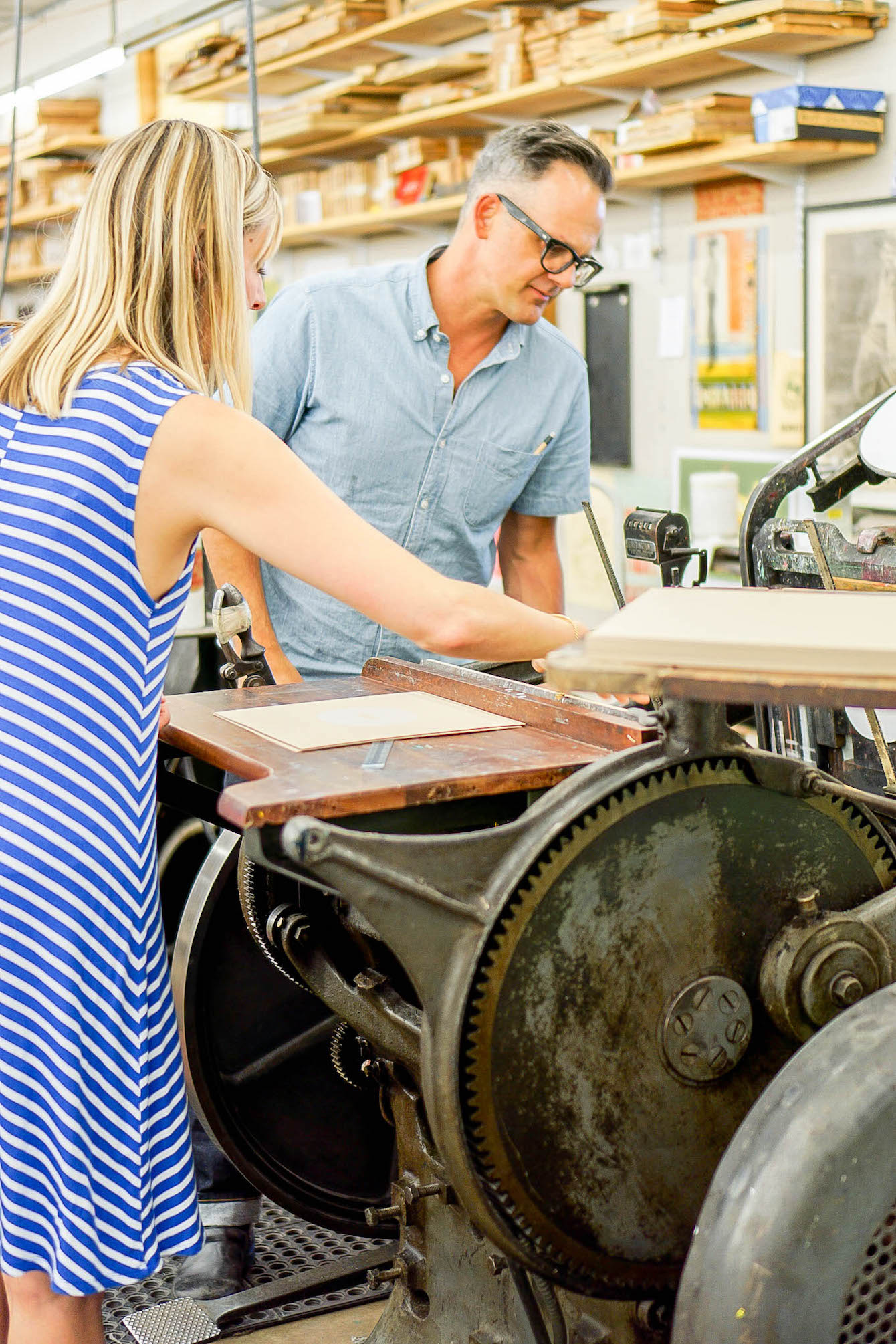 Letterpress at Hammer Press: 
I (like everyone else) am a huge fan of letterpress, and I've been loving the resurgence of letterpress cards and paper goods over the last few years. I always try to buy pretty cards for friends for their birthdays, and it turns out that most of my favorite designs are made by Hammer Press in KC!
We spent one afternoon of our trip looking around their gorgeous gift shop, and going behind the scenes to see how some of their iconic prints and cards are made through the letterpress process. We even were able to make a poster of our own using their machines – which were sometimes almost 100 years old. I would go back for the whole experience, but the gift shop alone is worth the trip – they have the most beautiful cards, home decor and incense (we were all especially big fans of that!) to bring some cozy to your home.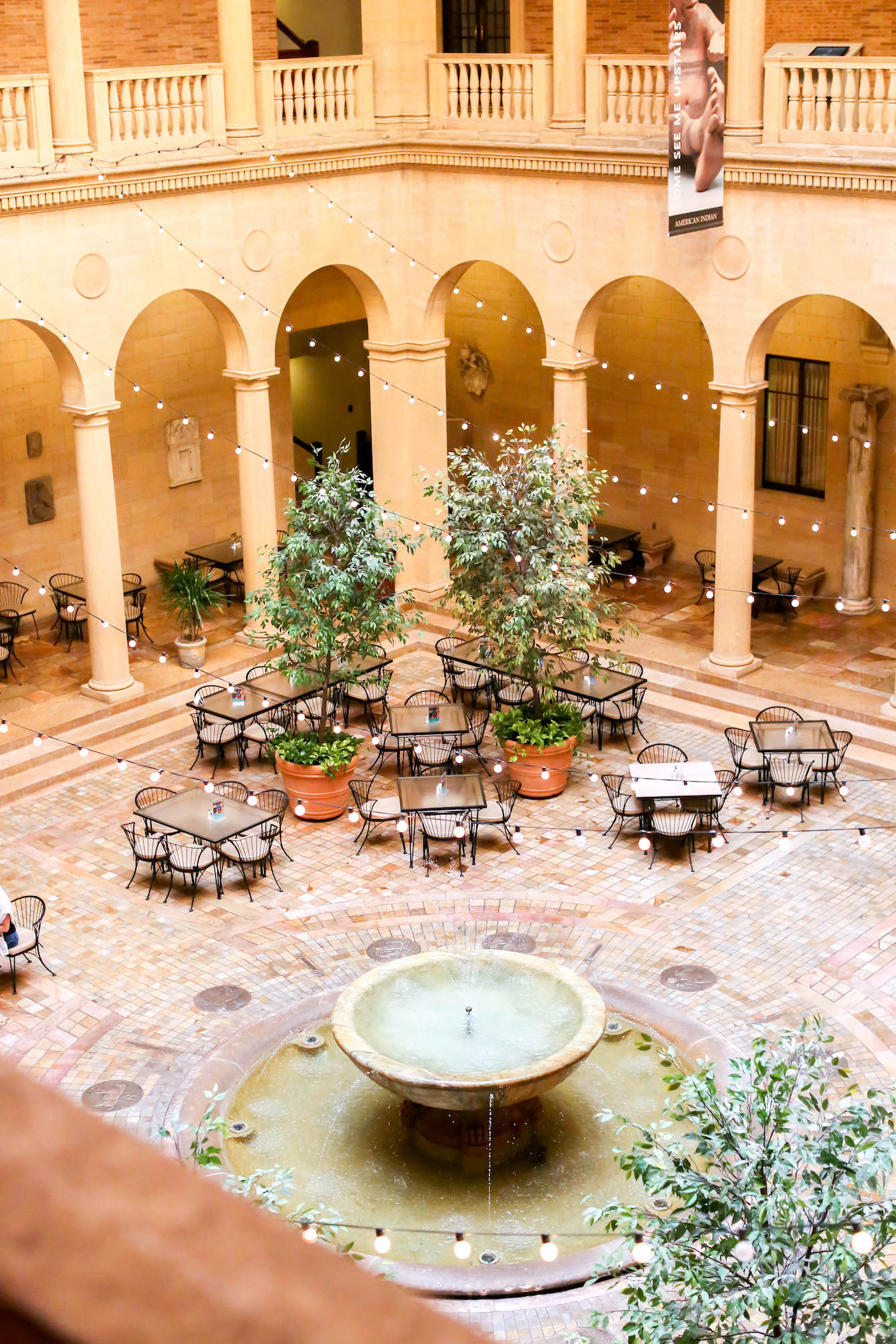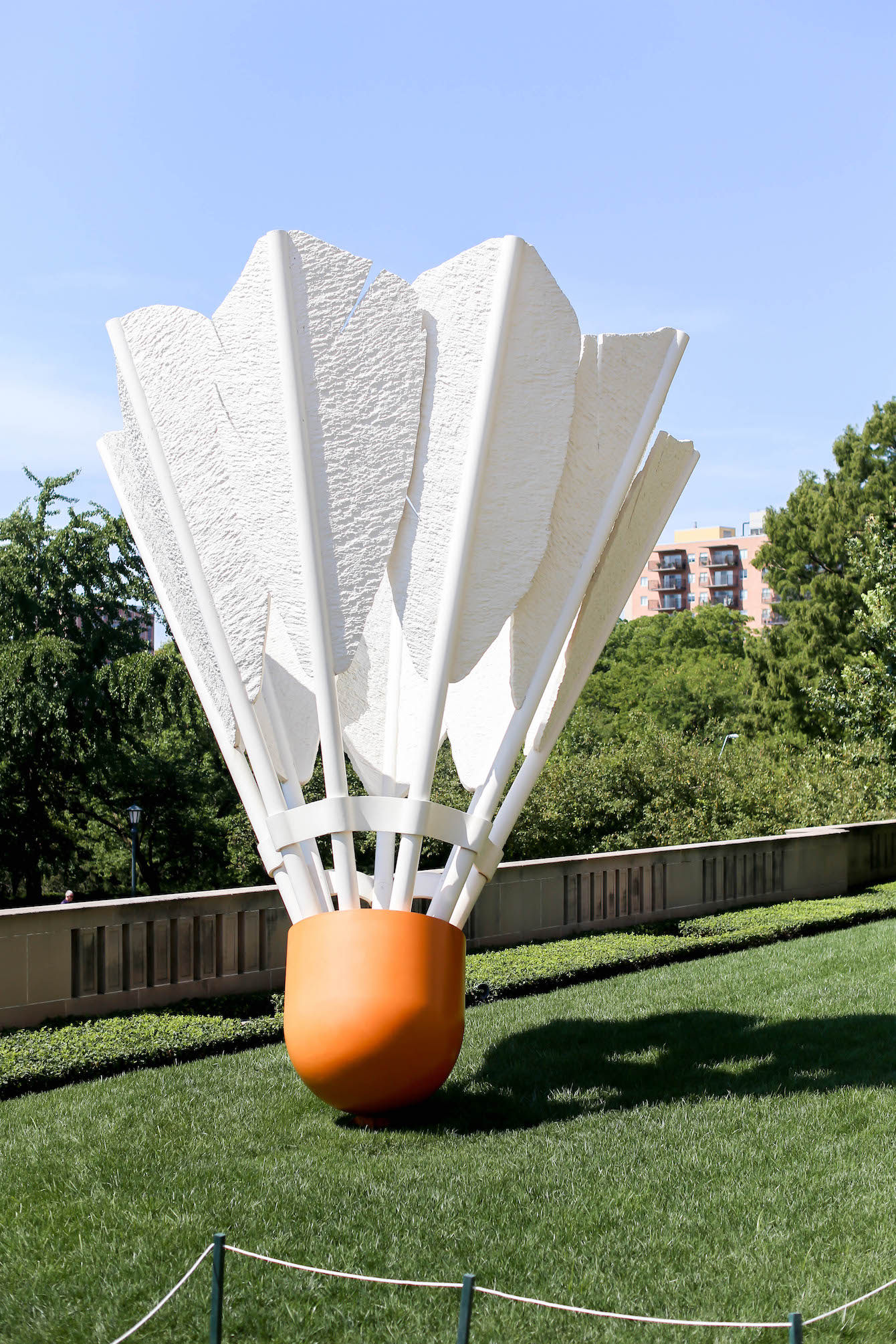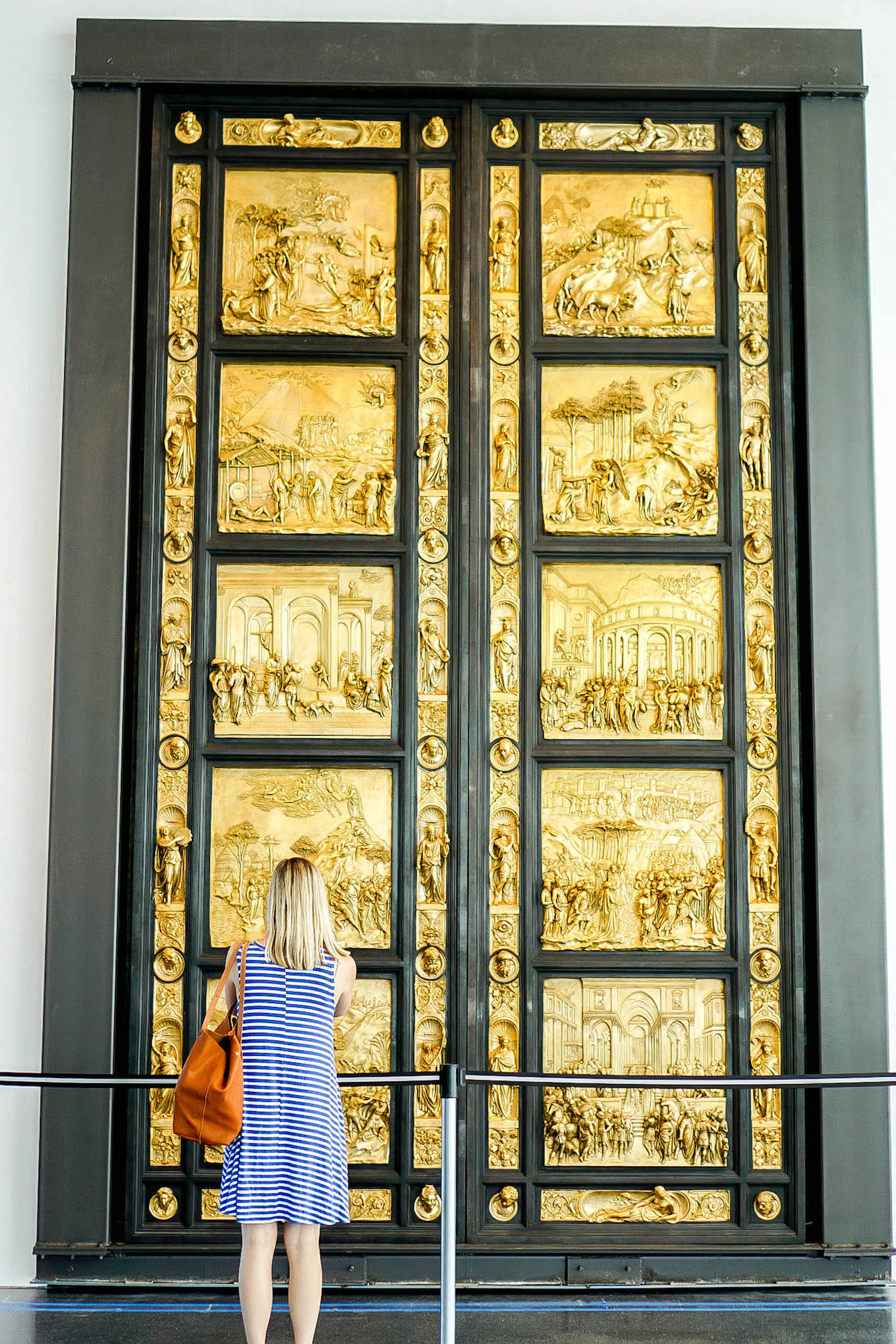 Exploring the Nelson-Atkins Museum of Art:
Another highlight was exploring the Nelson-Atkin's Museum of Art, which had an incredible collection of work from ancient to contemporary pieces. They have so many jewels in their collection, and our guide showed us the pieces that make the museum so special, from the Shuttlecocks which they're most famous for, to Monet lily pad paintings, to ancient Buddhist pieces of art. While I've been to so many galleries in the past, this one was really special because it wasn't too overwhelming and had so many pieces that rivaled what you'd see at larger museums like Chicago's Art Institute or NYC's MOMA. Next time I come back to KC, I will definitely be stopping back at the museum to explore a little longer.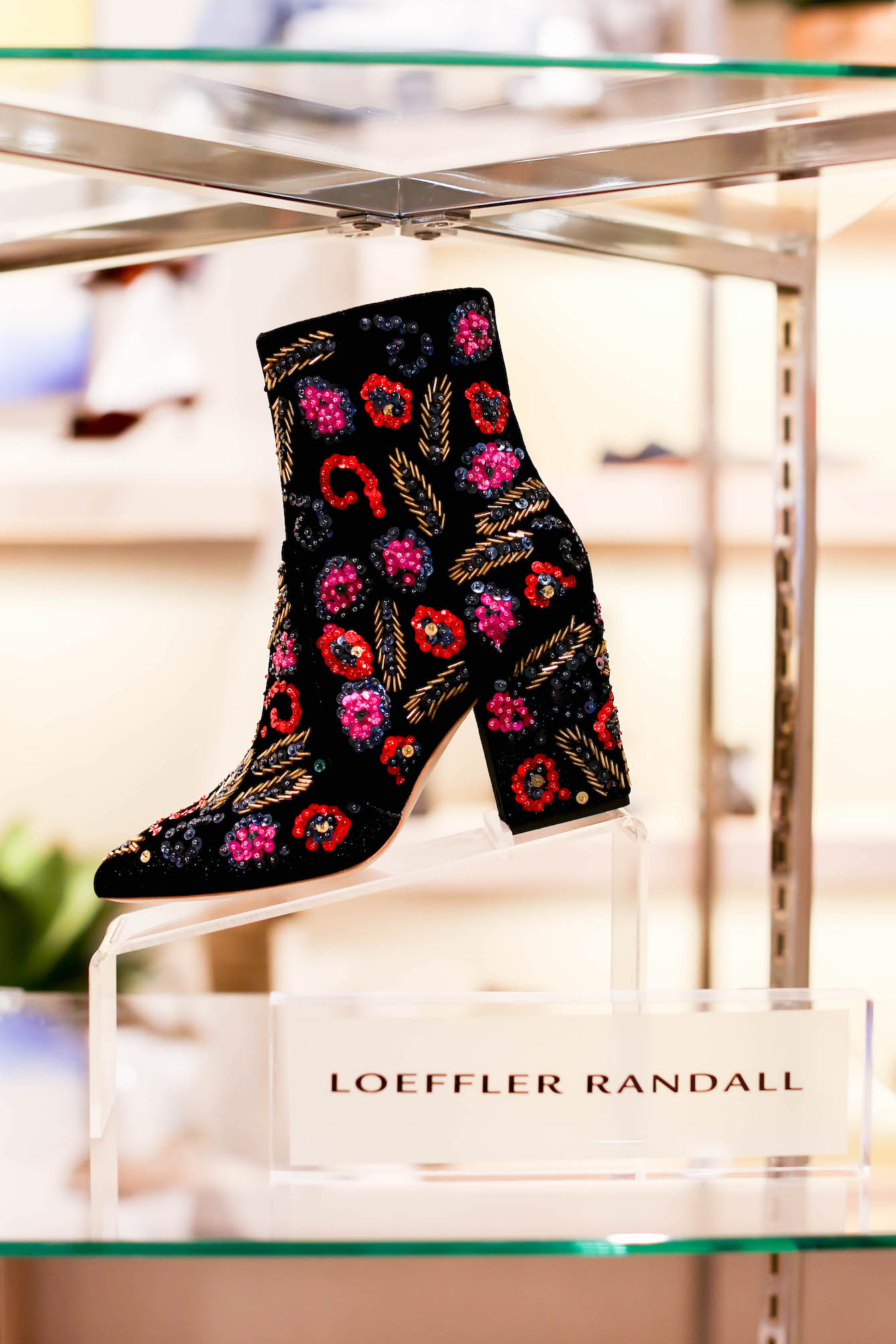 Shopping at Halls:
We had to get a little shopping in while we were visiting, so we swung by Hall's, a gorgeous department store owned by the Hall's family (of Hallmark fame, which is always headquartered in Kansas City!). Hall's is a gorgeous store full of all your favorite brands, and we spent a solid hour shopping together and finding the most incredible deals – especially in the shoe department 😉 Even though I was attempting to be on a shopping freeze, I walked out with a gorgeous new jacket for fall and a beach bag I'd been eyeing for some time – so I definitely did a little damage, but in the best way possible.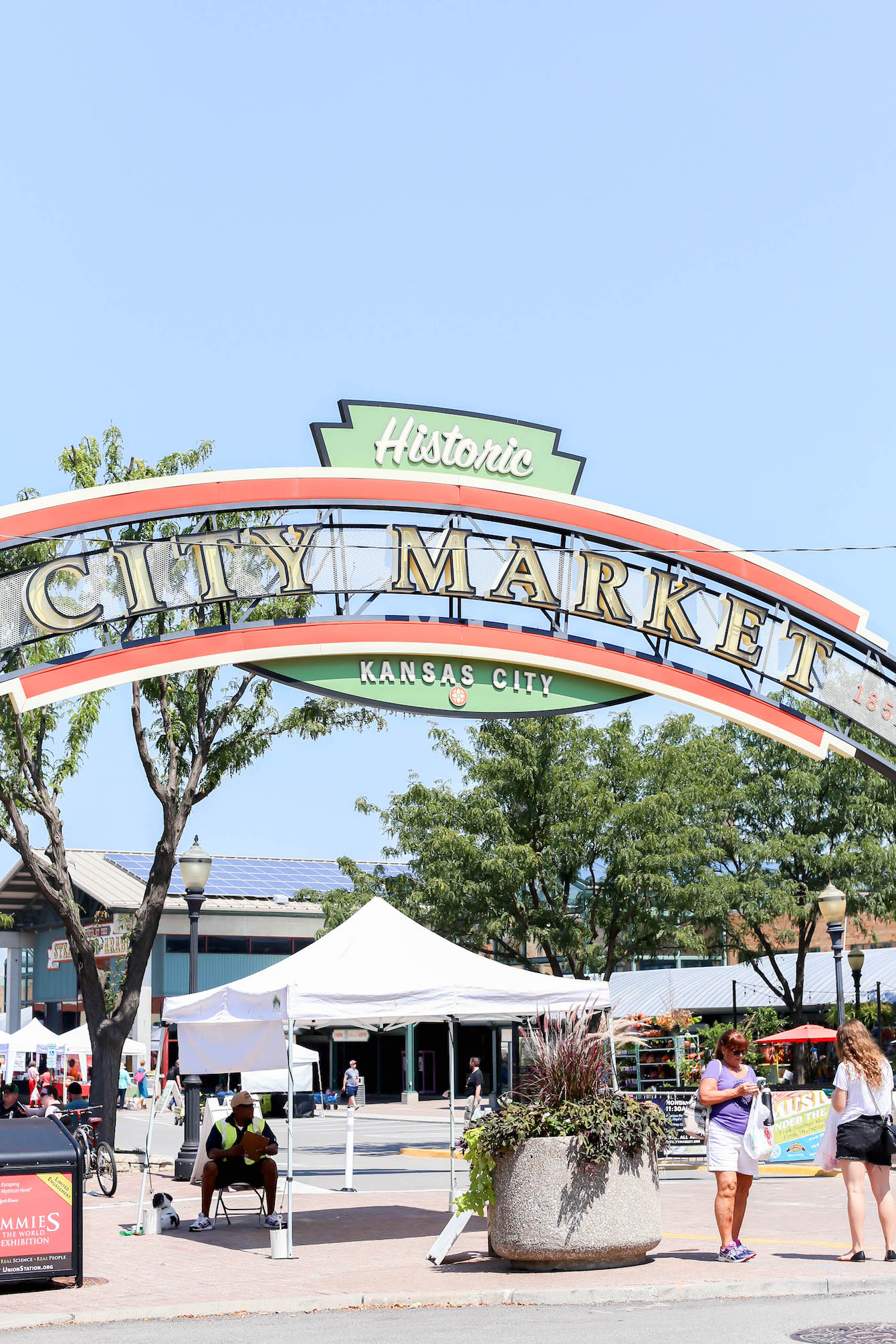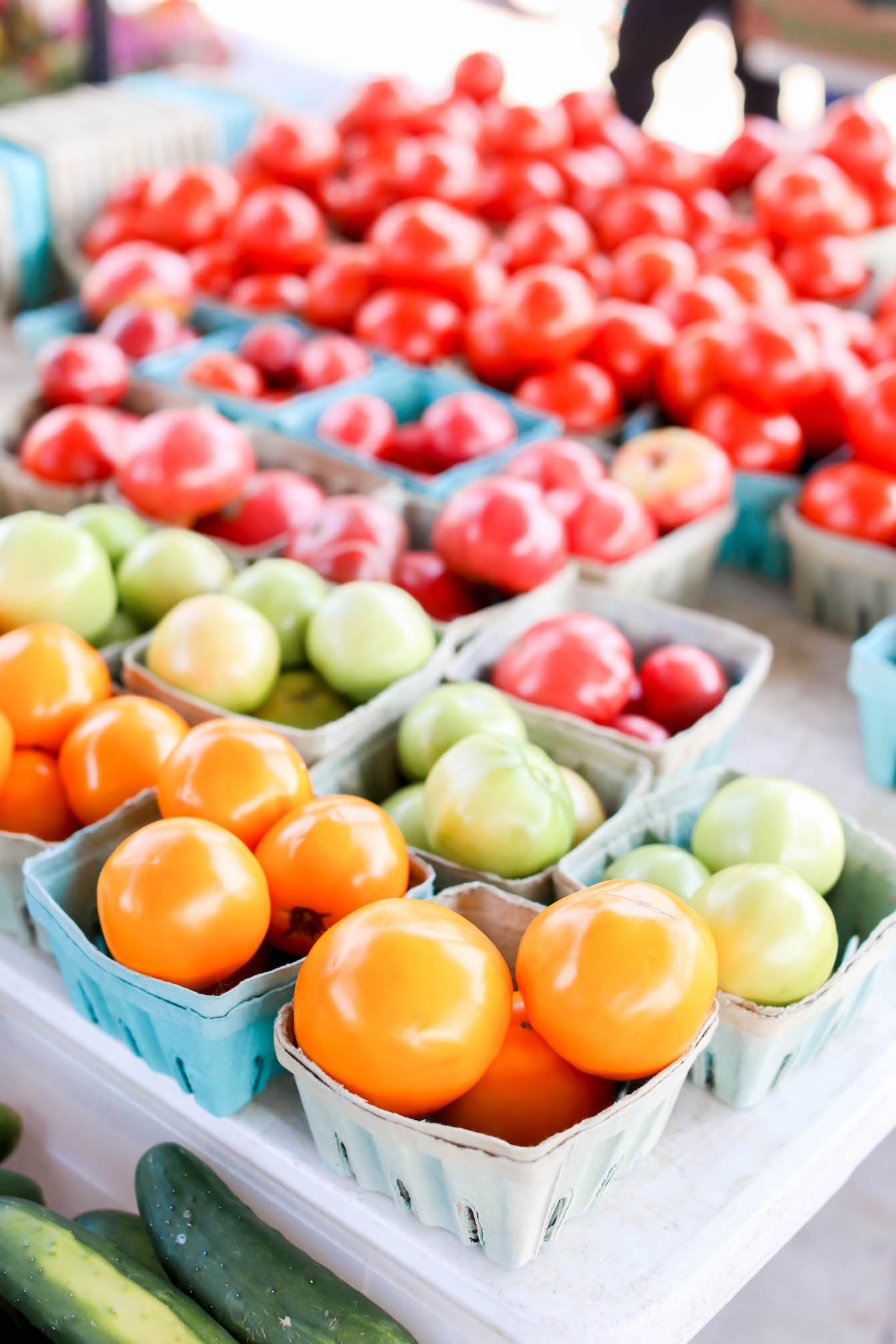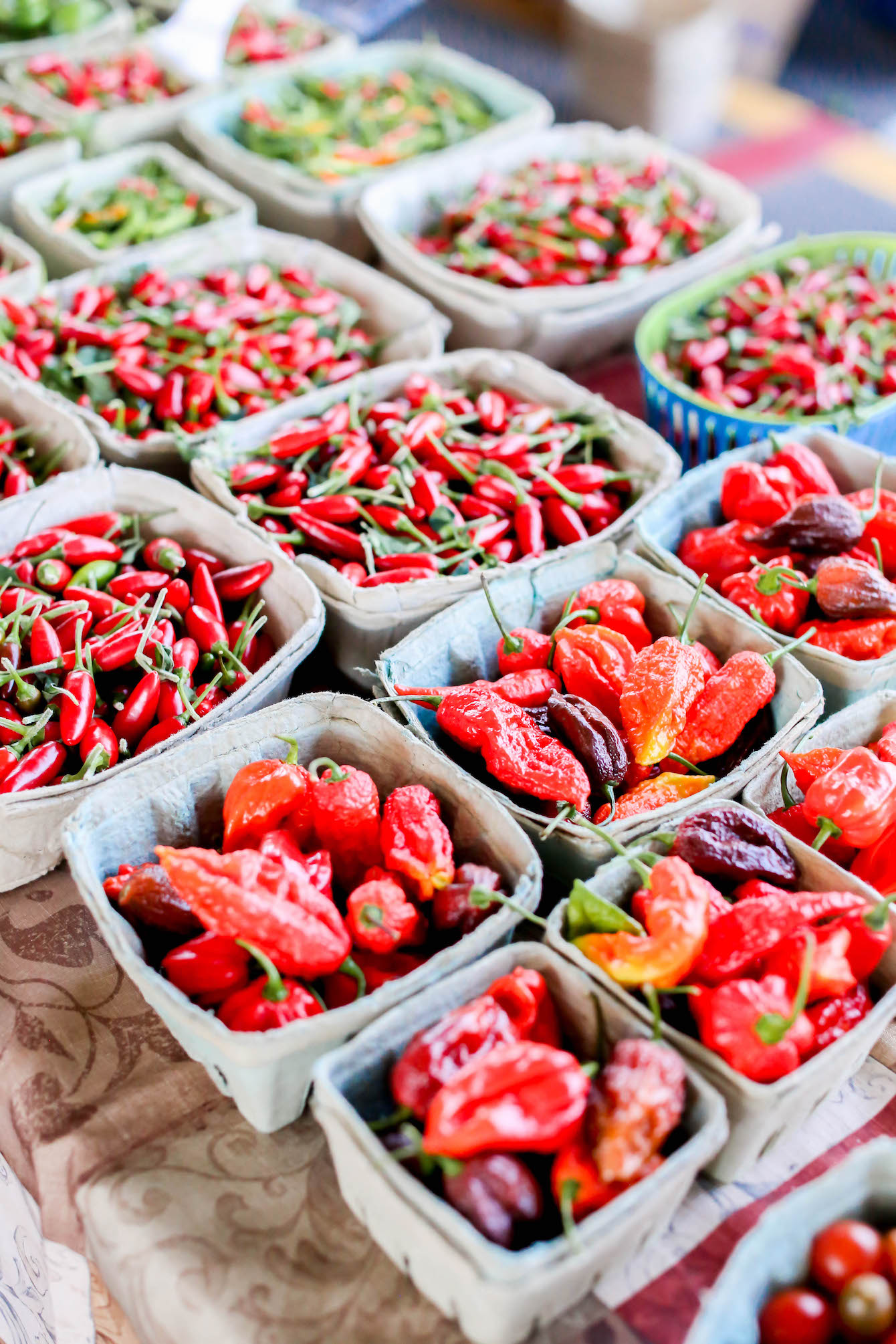 Visiting the City Market Farmer's Market:
I love farmer's markets, and I always make it a point of seeking one out every time I'm in a new city. We went on an impromptu adventure to KC's City Market, which was another highlight of our trip! I was amazed at how large the market was, and how affordable all the product was (especially compared to how expensive our Chicago farmer's markets can be). If you're not as into checking out produce as I am, they also have a ton of restaurants around the market, a spice market, Italian grocery store and other cute shops worth exploring.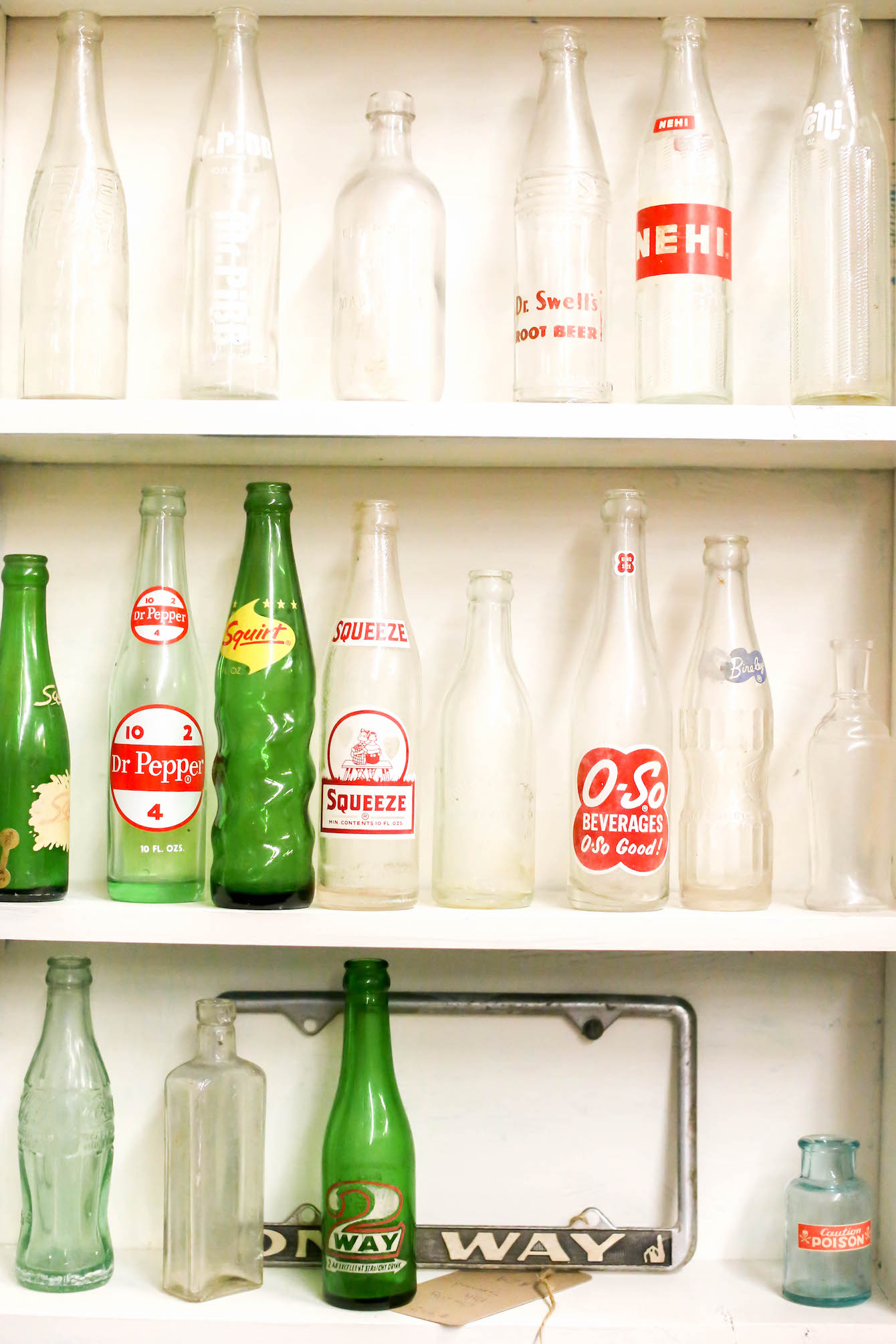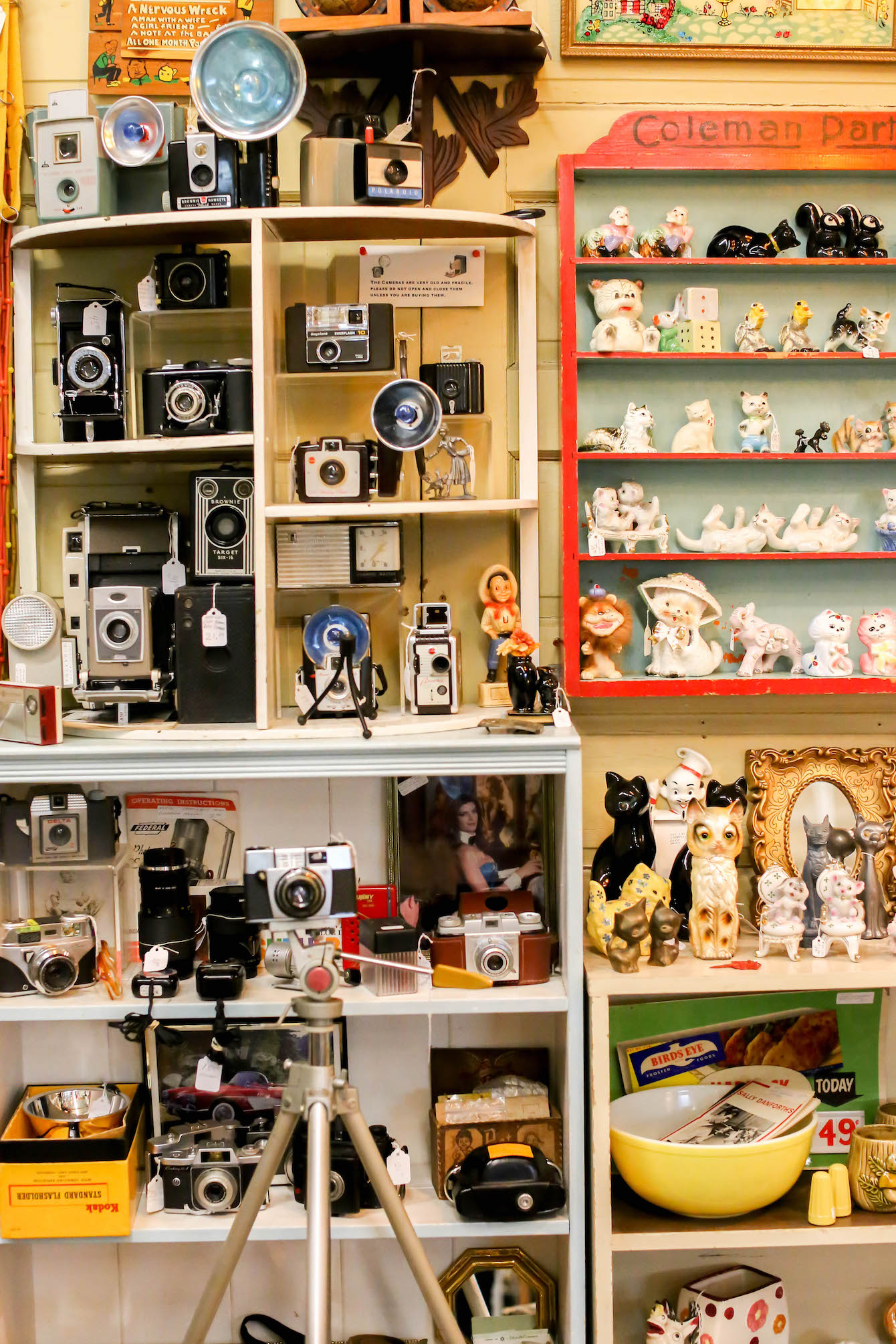 Shopping at River Market Antiques: 
I've become more and more excited about antique stores these days (am I officially an old person now?!), so we had to make a stop at River Market Antiques when we were by the farmer's market to check out their incredible section of gems. The antique store is huge – so much so that I didn't even make it to the second floor during the hour we were all there. It's chock full with treasures, collectables and art work, and we all left with a little something to remember the trip by (I finally got a match striker I've been looking to find for a few months now!) If you like antiques at all, it's definitely worth the trip to the store out!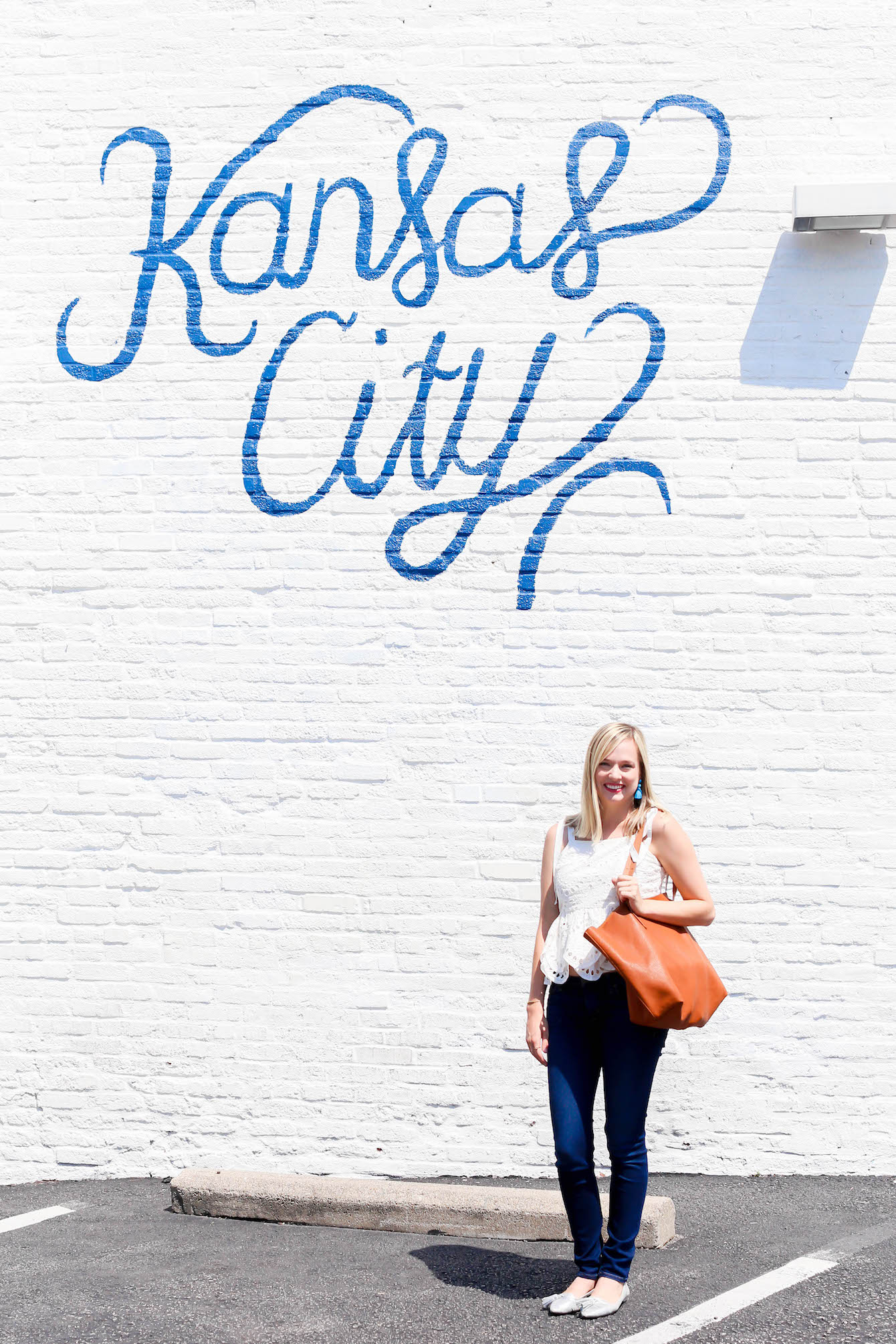 Visiting the Kansas City Mural: 
There were a surprising amount of beautiful murals in Kansas City, but my favorite was this Kansas City one (which you can find the location of here!). It used to say "Kansas City I'm so in Love", but they simplified it a bit by the time we came to visit. Still, it was pretty cute, and was perfect for a classic photo op with my fellow blogger travel buddies 🙂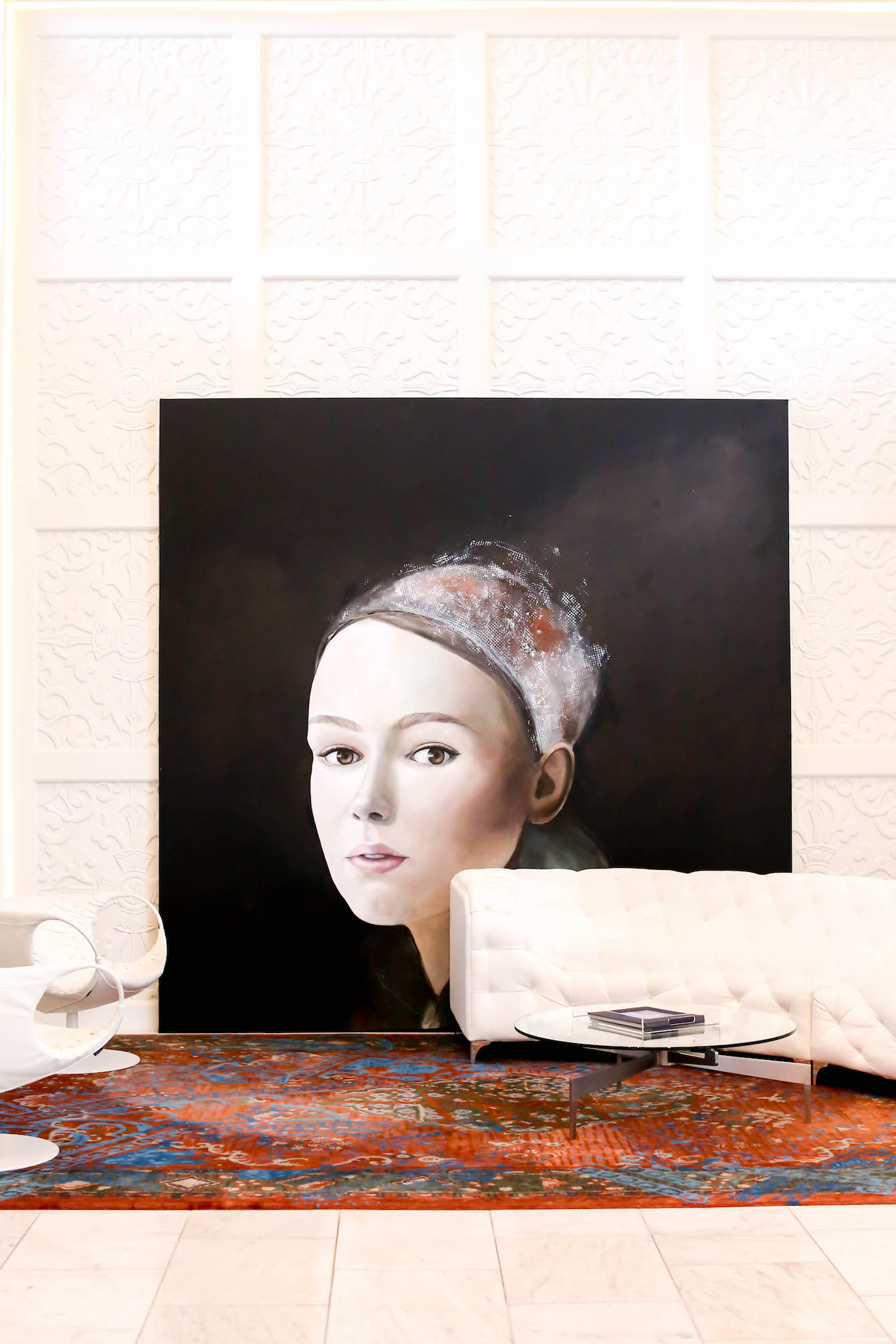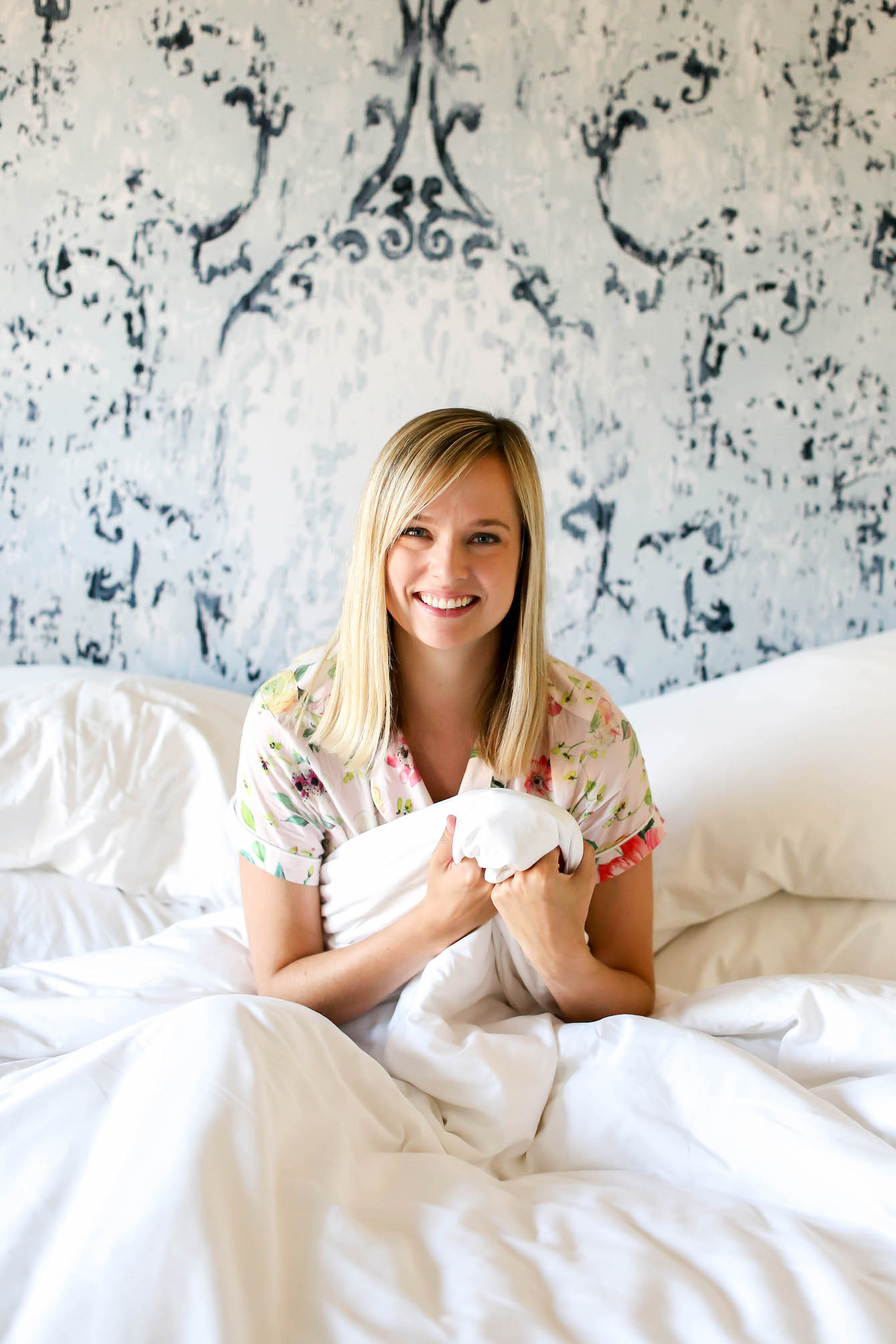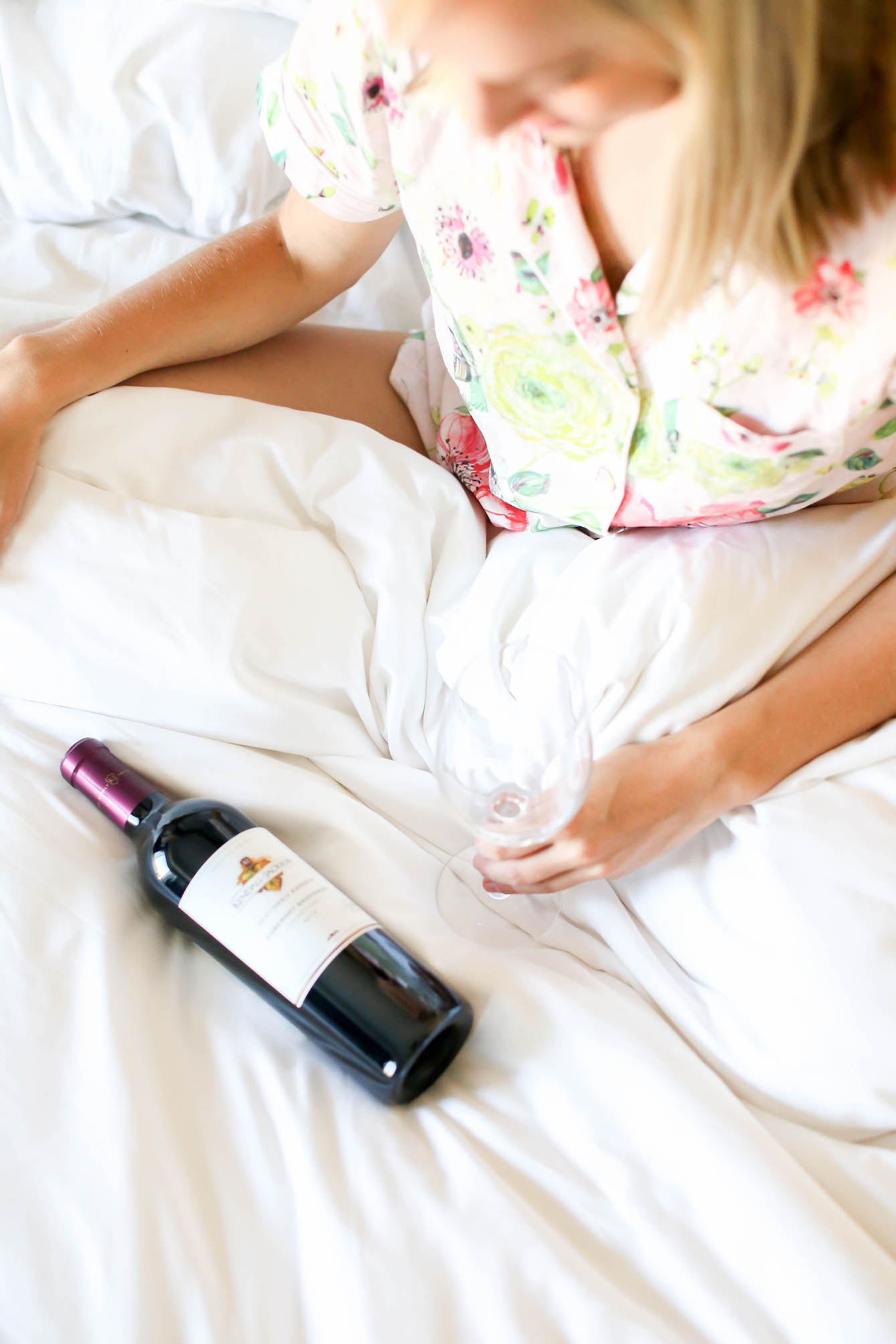 Relaxing at The Fontaine:
We packed a lot of fun into our KC weekend, so by the end of every day I was ready to crash! We stayed at The Fontaine by the Plaza, and it was the one of the most beautiful hotels I've ever stayed in. The rooms were spacious, the beds were SO COMFY I could barely peel myself out of bed every day, and they had everything we needed to chill after a fun day of exploring the city. Next time I go back to KC, I'm definitely voting to stay at The Fontaine again!
Okay…if you haven't picked up already, I had the most incredible time in KC, and I'd do it again in a heartbeat! Next up…I'm sharing a few of our favorite places we ate at while we were there (which, spoiler alert: was every place we went to!)
A big thanks to our friends at Visit KC for sponsoring this post and being the best tour guides we could have asked for! As always, all opinions are my own!