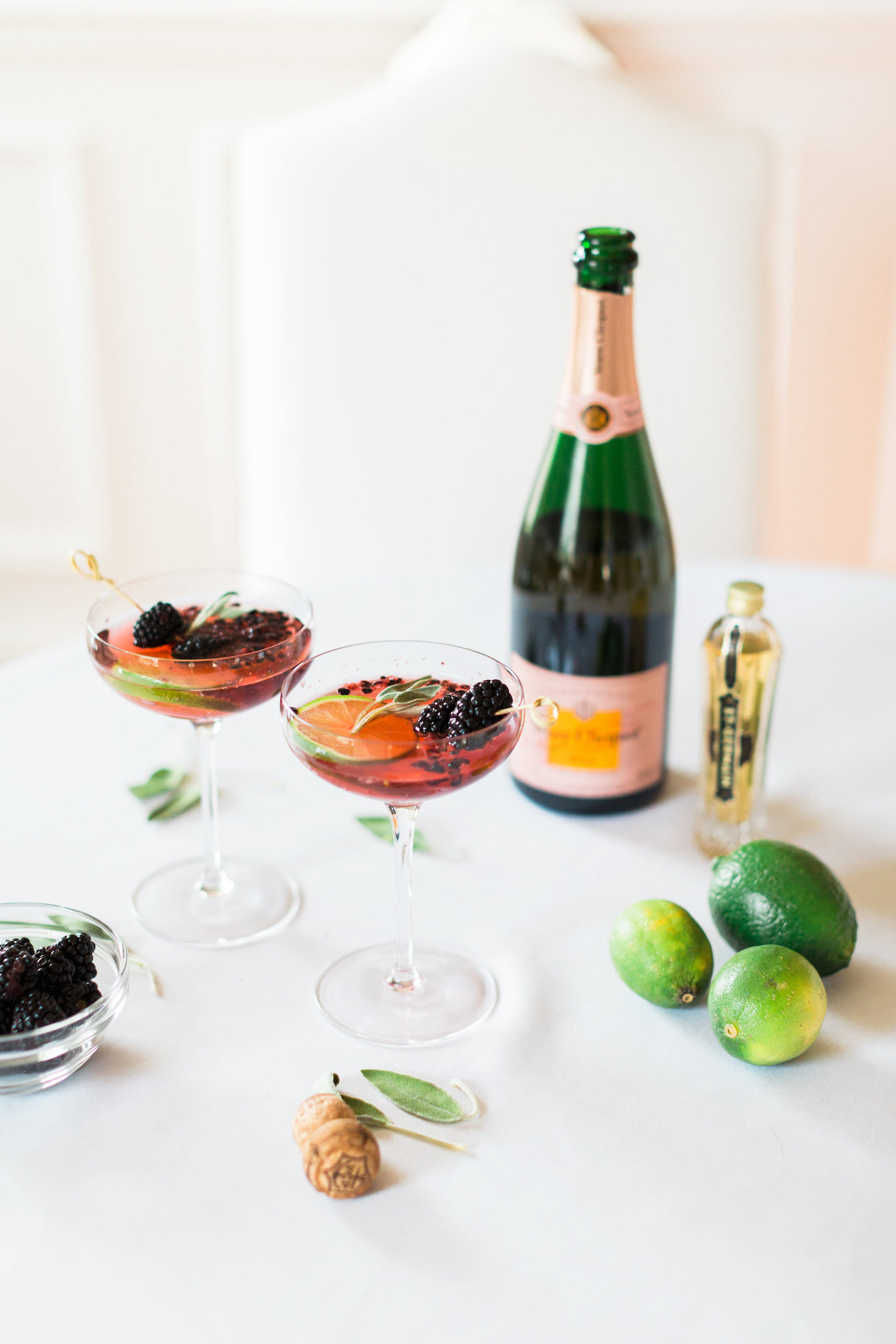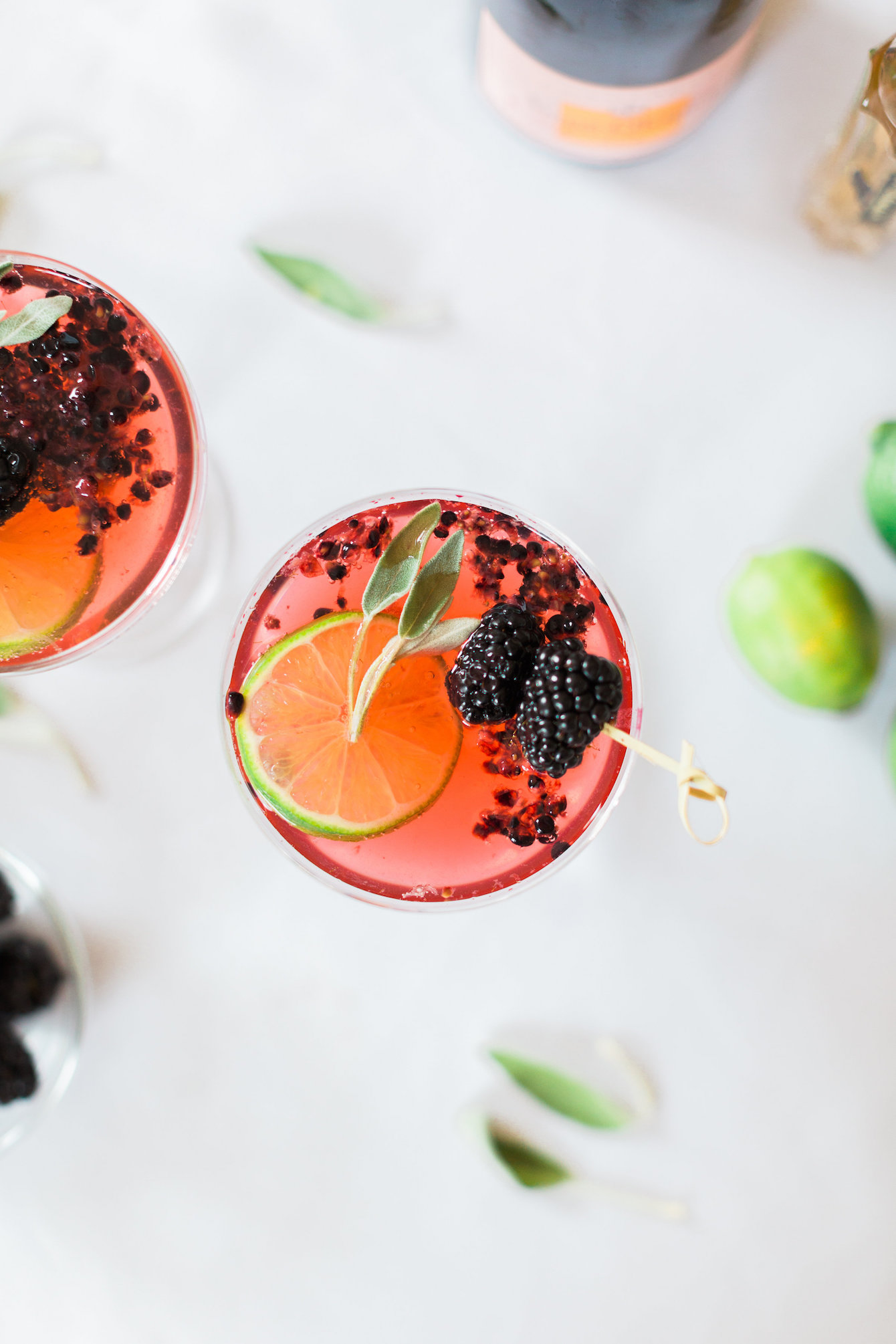 Can I get a TGIF over here?! I know it was a short week, but for some reason it seemed a little longer than most – but then again, that's how a short week usually feels 😉
To kick-start the long awaited weekend, I thought I'd whip up a quick cocktail to celebrate accordingly. Since rosé is also known as "summer water", I've been drinking it like it's going out of style – so I thought it was only fitting to whip up a cocktail with Veuve  Clicquot 's delicious rosé with a little lime, San Germain, muddled blackberry and more! It's such an easy drink to whip up on a warm summer day, and I've been making them non-stop after a long week at work to celebrate. Believe me, these will definitely be a hit at your next girl's night or back porch party.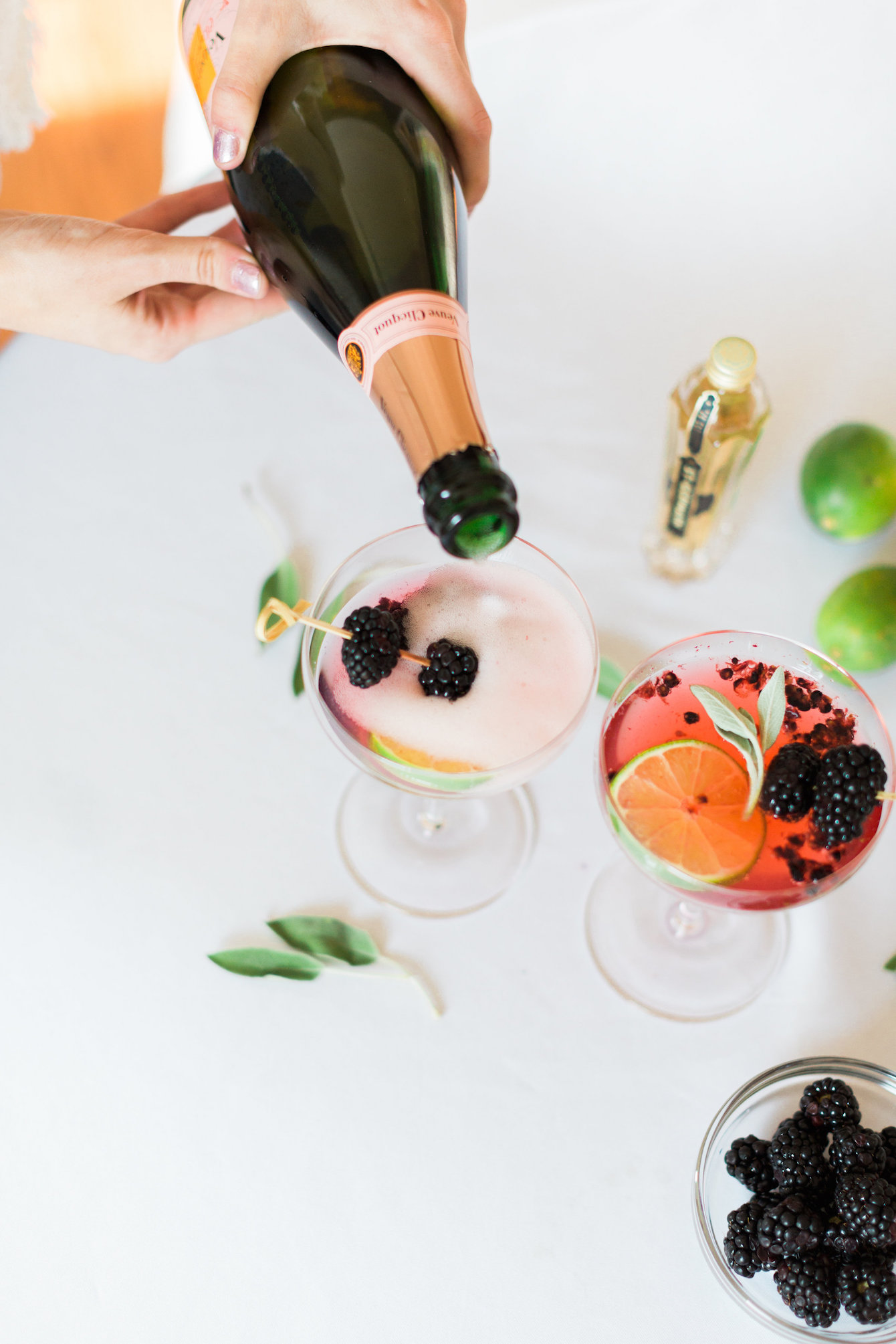 Here's what you'll need to make your own version at home!
Ingredients for 2 cocktails:
• A cup of rosé – I got a bottle of Veuve Clicquot rosé delivered from Drizly
•  8 blackberries, muddled to enhance their flavors
•  2 ounces of St. Germaine
• Juice of 1/2 a lime
• Sage and lime slices for garnish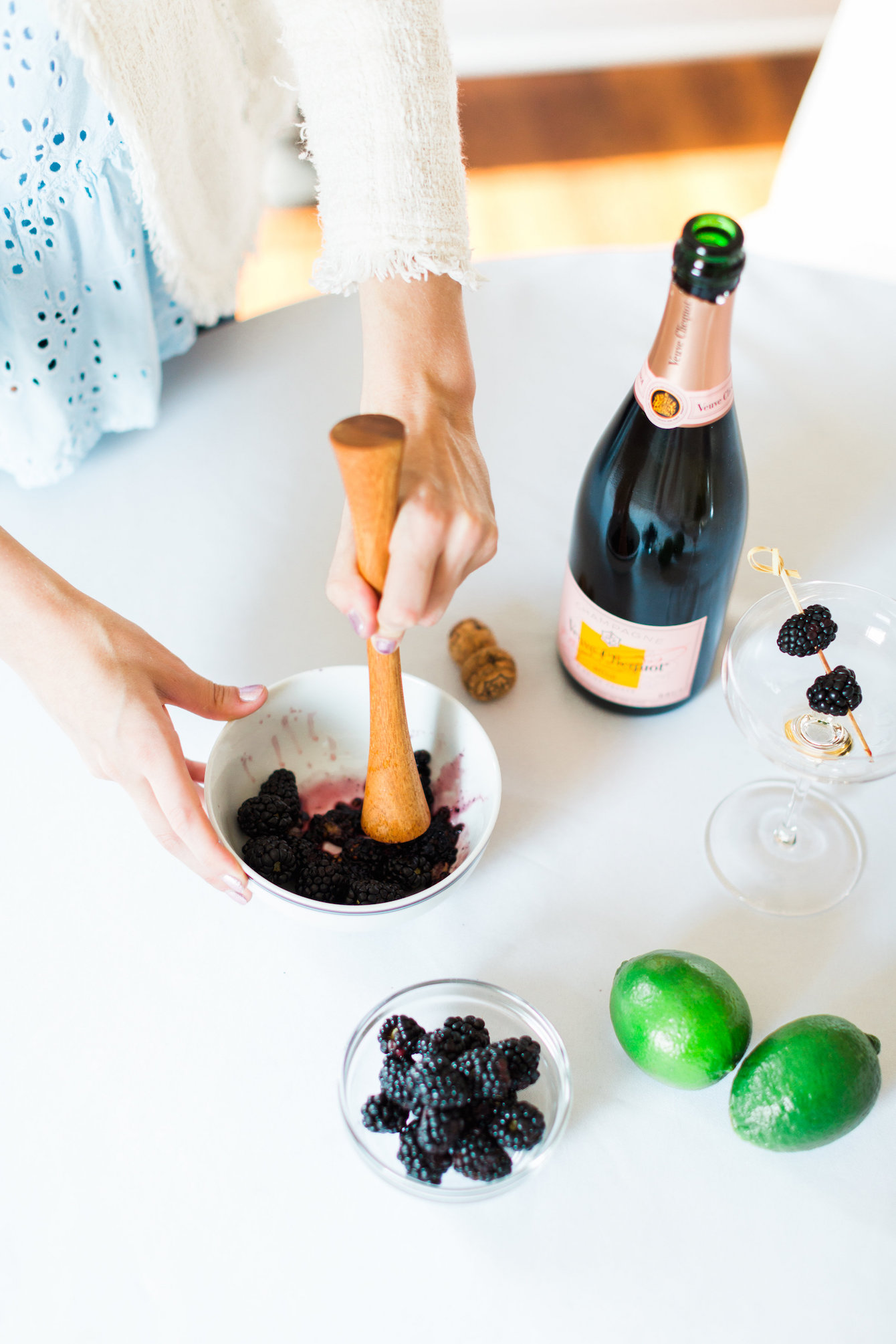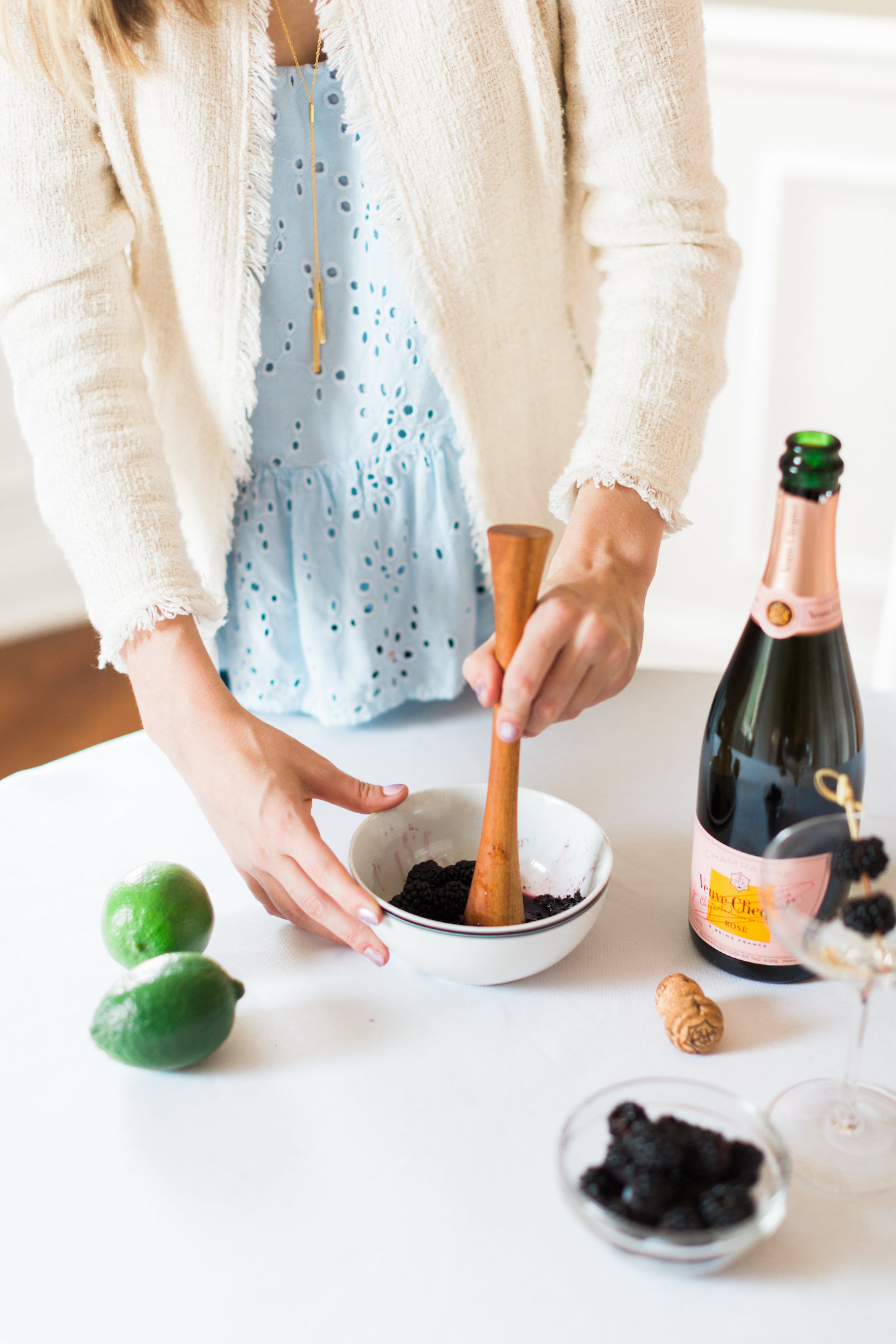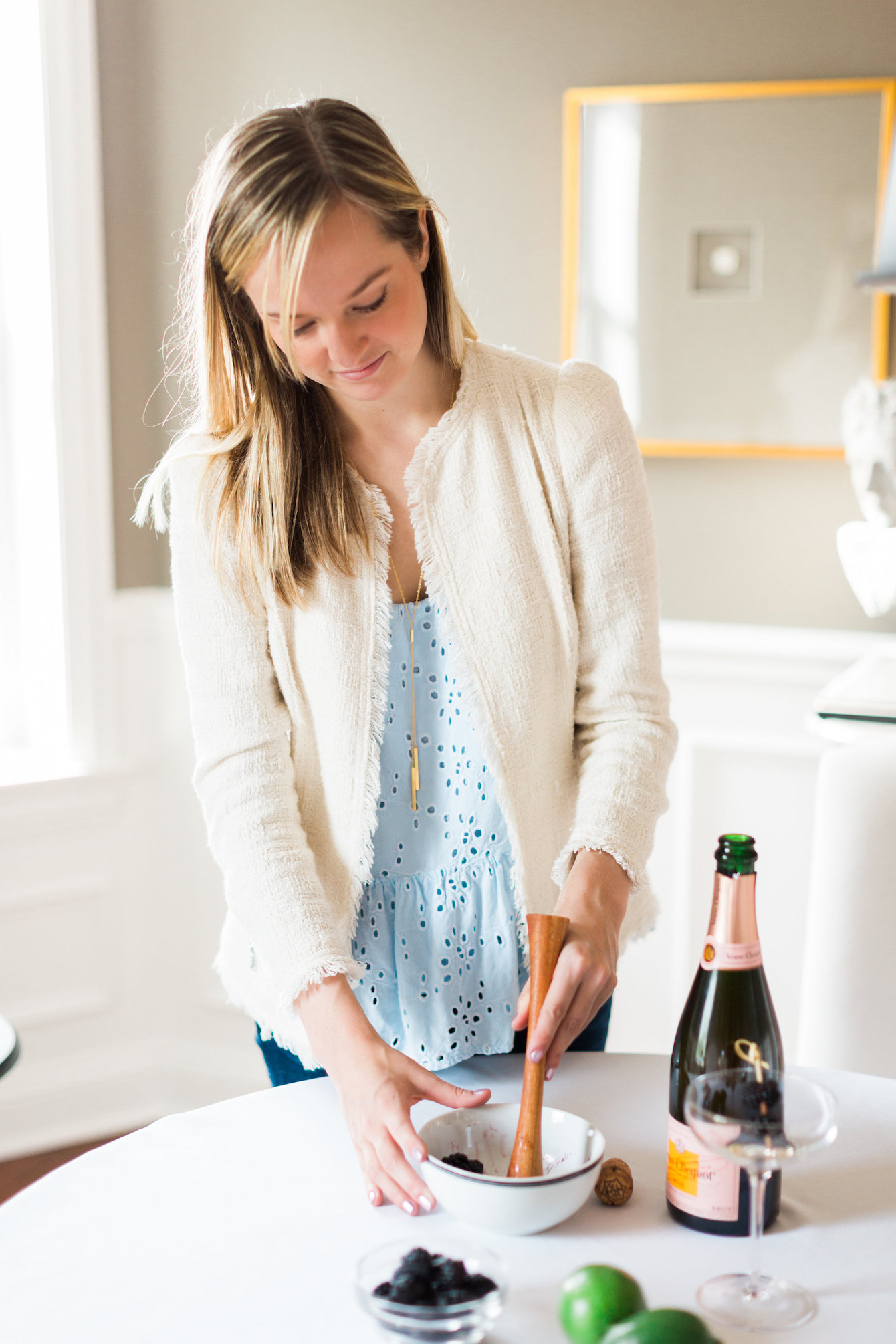 Directions: 
In a measuring glass, combine the rosé, St. Germain, and lime juice together, stirring to combine. Scoop muddled blackberries into the bottom of each glass, and then pour the rosé mixture into the glass. Top off each glass off  and garnish with fresh limes slices, blackberries and sage.
Drink and enjoy!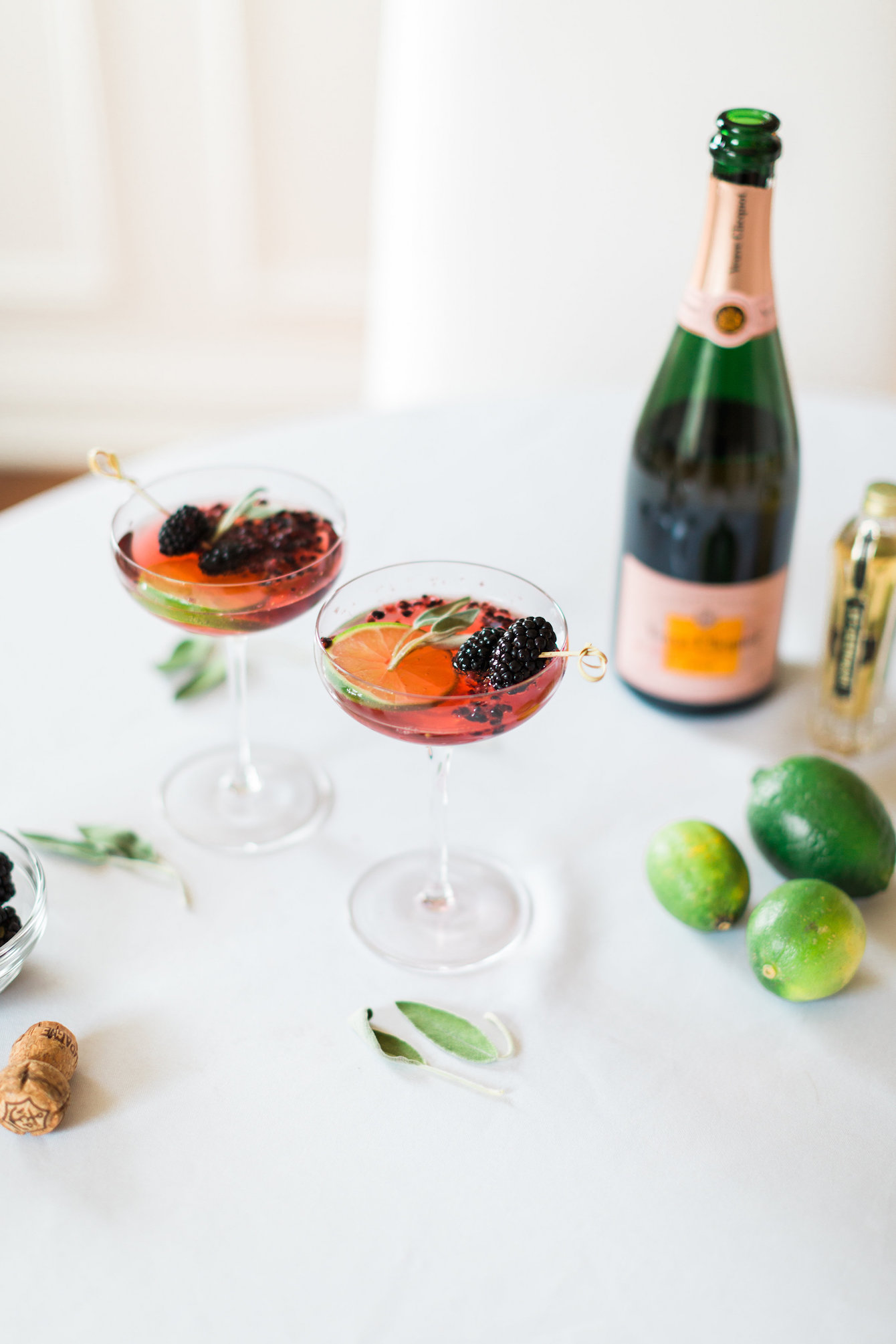 I'm actually in Kansas City for the weekend, celebrated the marriage of one of my near and dear friends I met a few years ago in Chicago! I worked with Katie at DDB years ago, and ever since then we've become a friend I'm very, very thankful for. I'm so excited to celebrate her wedding with the love of her life, Joe and get this party started! If you have any tips on where to go in the city, please let me know! I'd love to discover your favorite local hangs in between wedding festivities. Follow along on Instagram where I'll be sharing our adventures – including my very first Royal's game! xx
PS: Looking for more cocktails? Check out Drizly's round up of the 7 best date night cocktails with a few of my other favorite bloggers featured!