I partnered with my friends at Megan Media and Tropicana for this post. As always, the opinions and ideas expressed here are my own. Thanks for supporting the brands that make Charmingly Styled possible! #BelieveInYourGut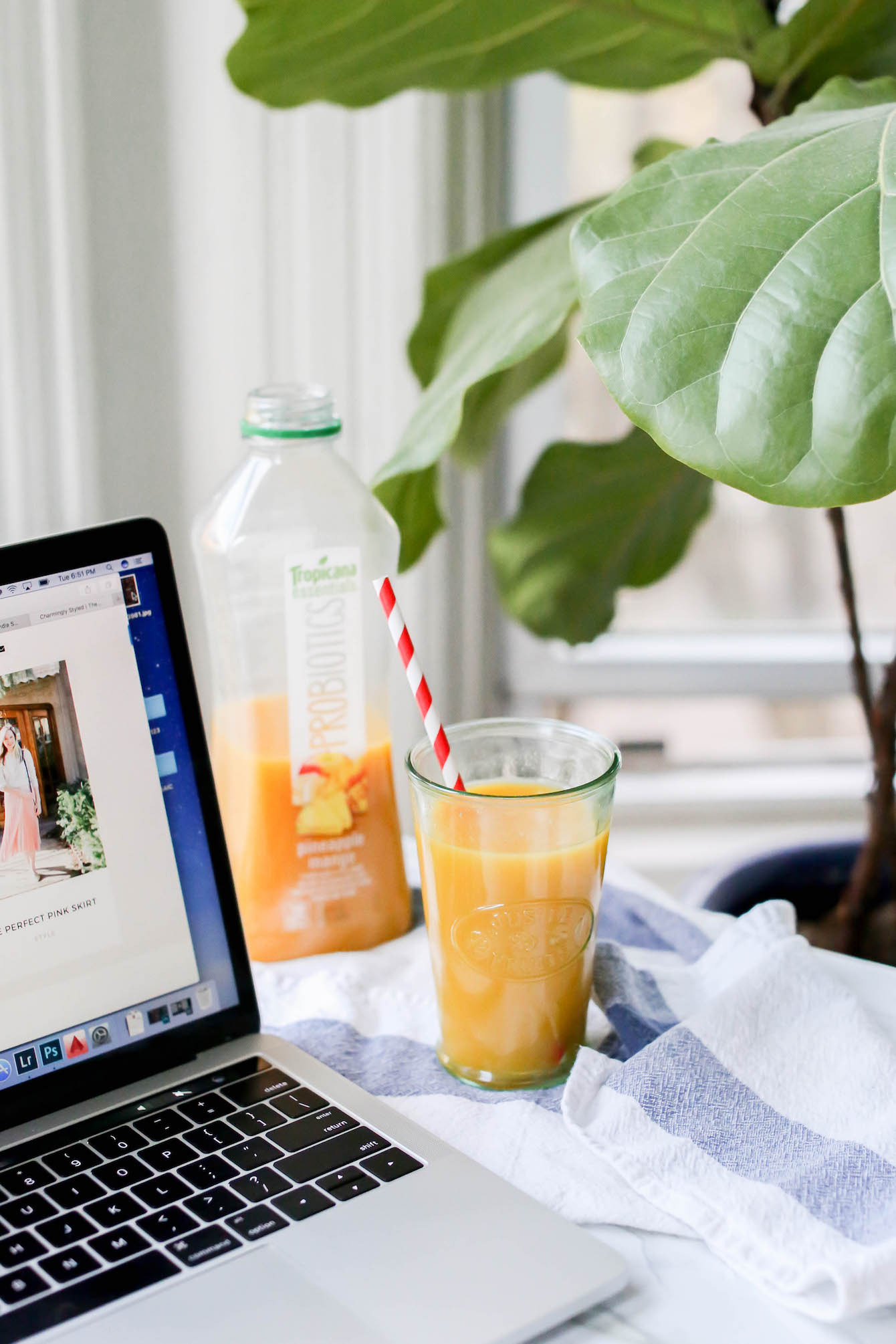 I've said it over and over again, but as much as I try – I really struggle to be a morning person. I tend to be a night owl, which always means late nights and the latest mornings possible. And while I know it's a bad habit, it's a hard pattern to get myself out of!
So lately I've been working on my morning skills, trying to wake up a little bit earlier each day to enjoy the mornings a bit more. I've been spending that extra waking hour focusing on getting ahead on life, which means checking off more things on my to-do list, working on blog posts before work, and carving out time to catch up on my emails so that I feel more productive before my real work-day starts. One thing that's always been missing from my mornings is breakfast, which I know is terrible to admit, but sometimes it's hard to squeeze in while rushing to work!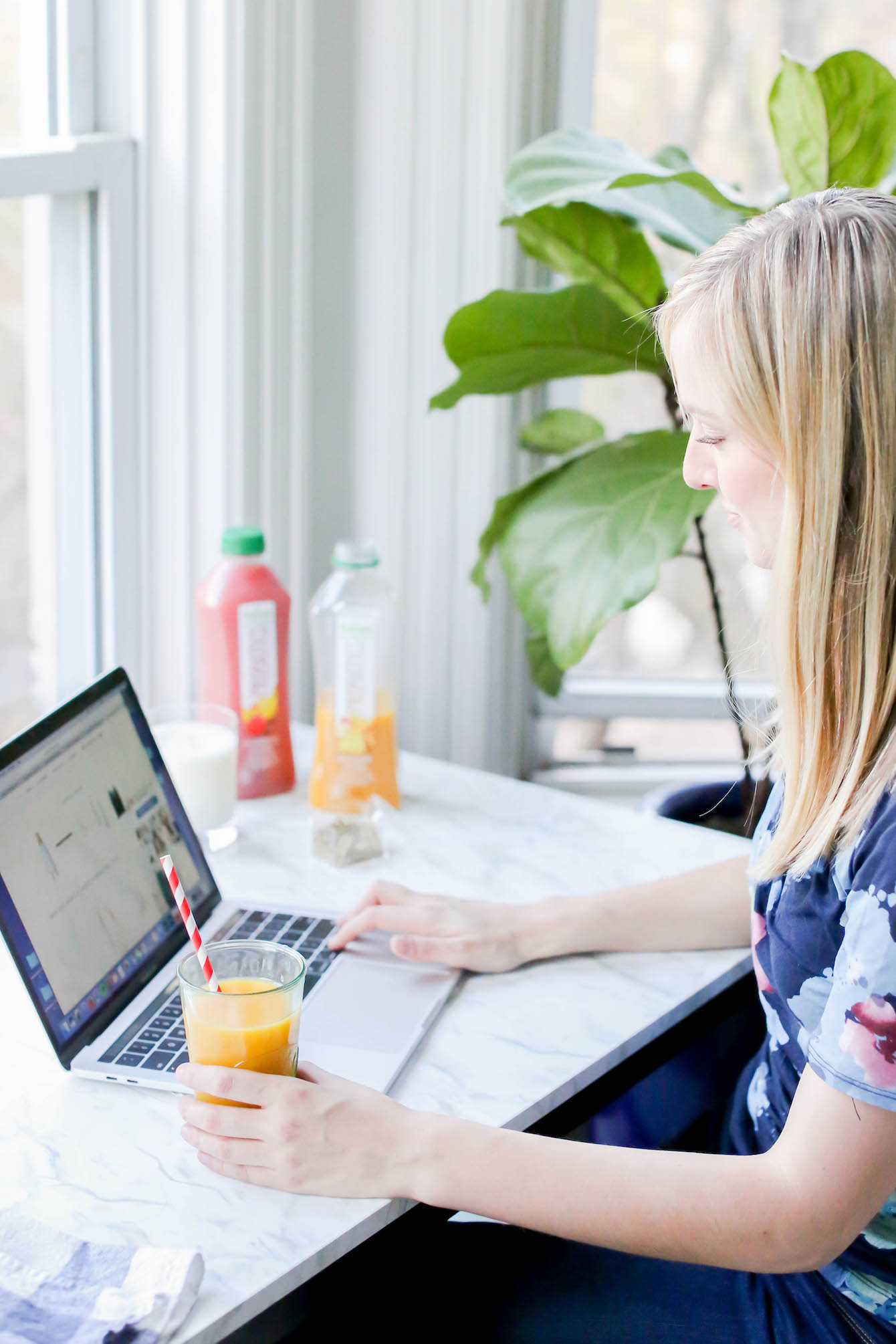 Since I used to wake up so late, I typically skipped breakfast in exchange for a cup of coffee, which is never a good habit to get into. Now that I've been waking up earlier, I've been trying to eat a bigger breakfast and take better care of myself by drinking a big glass of Tropicana Probiotics juice. I love drinking a hearty juice in the morning, and the fact that Tropicana Probiotics juices add probiotics conveniently to my diet makes it so much easier to feel like I have a fresh start to my day. Plus the fact that Tropicana Probiotics is a 100% juice, has no sugar added, and gives you over your whole days worth of your daily Vitamin C is always good in my book!

I love that it comes in three delicious flavors, Strawberry Banana, Pineapple Mango and Peach Passion Fruit –and tastes like some of my other favorite juices for a fraction of the price. Tropicana Probiotics definitely makes my earlier mornings much more enjoyable, and kick starts my day to be even healthier than before. Much better than skipping breakfast, right?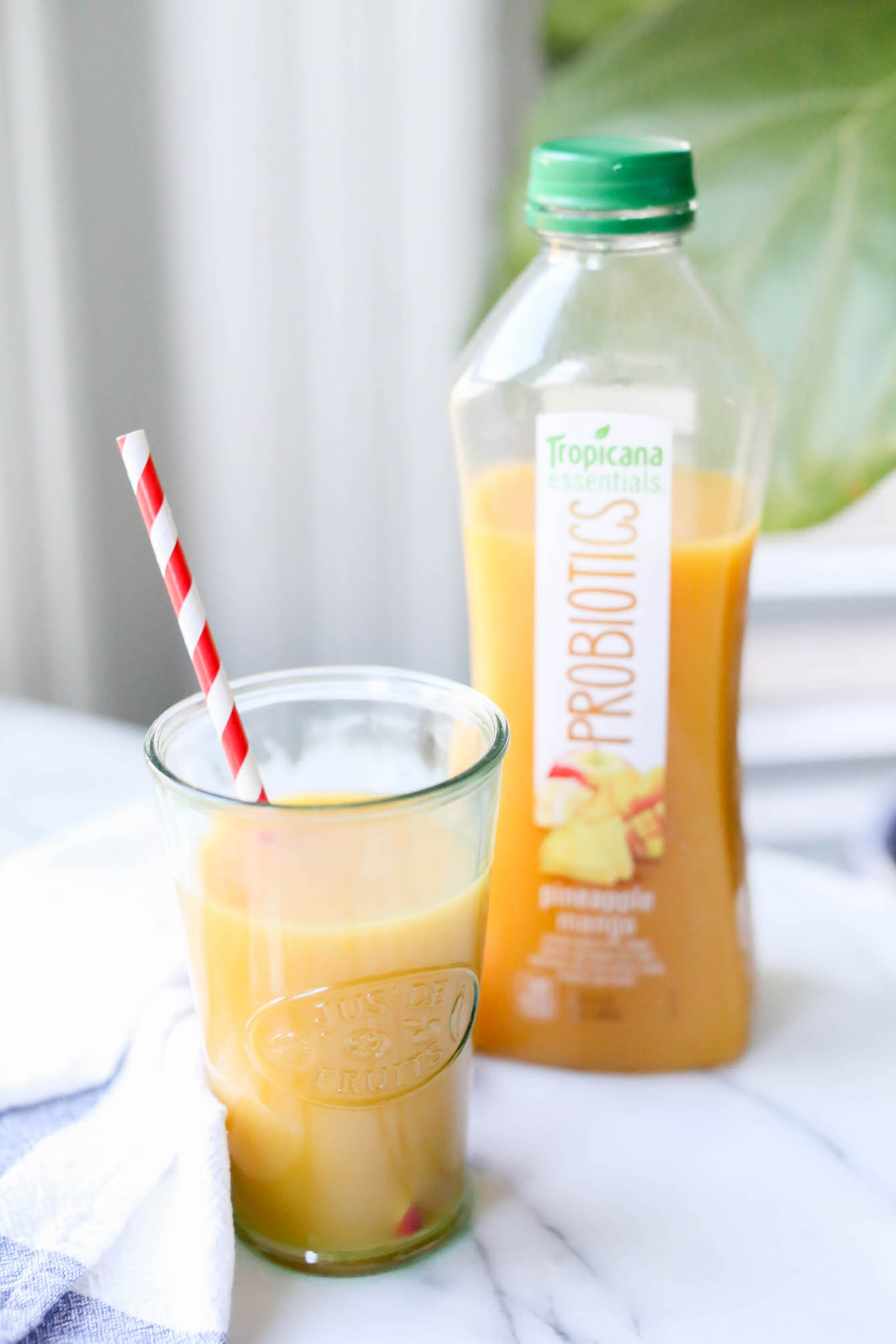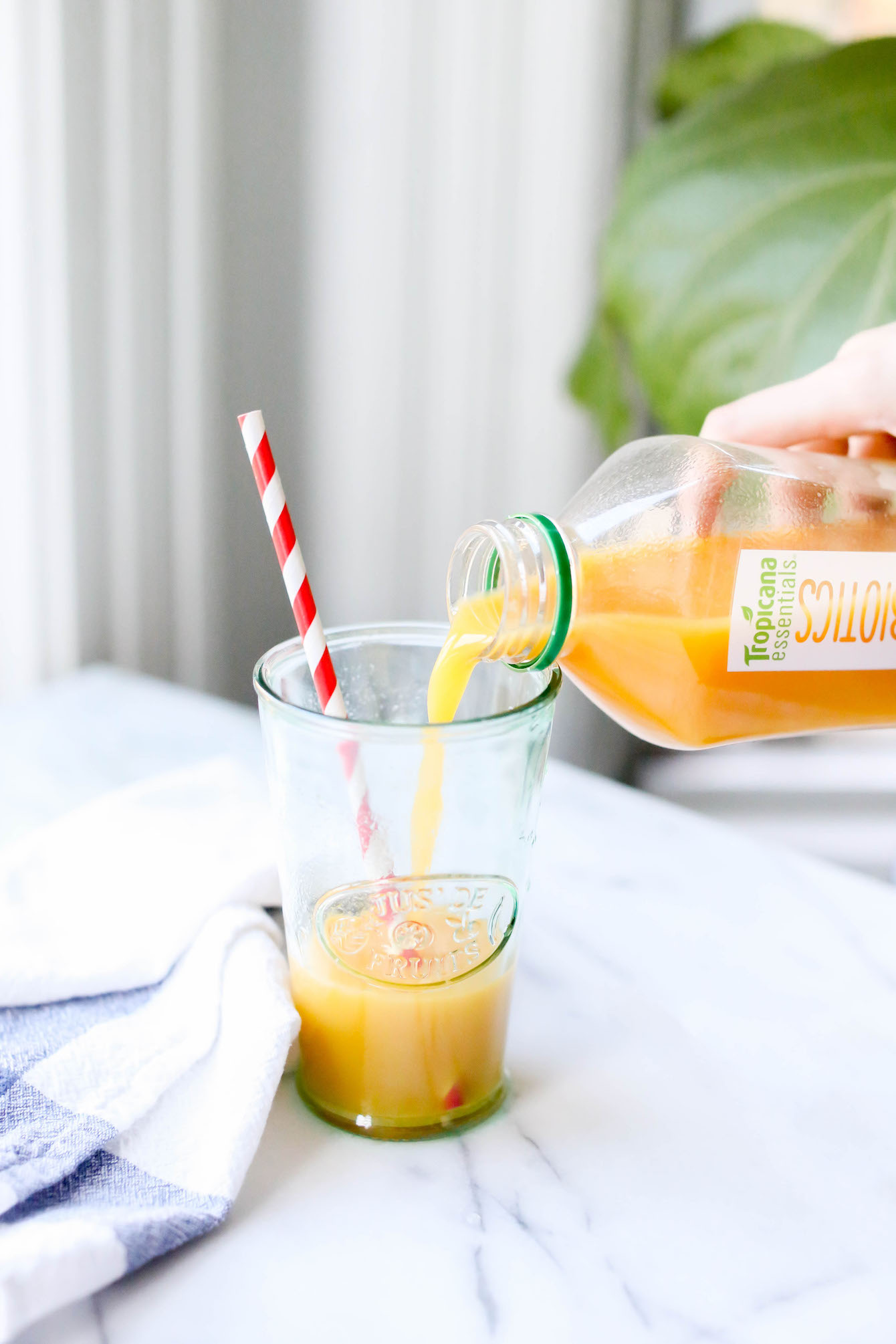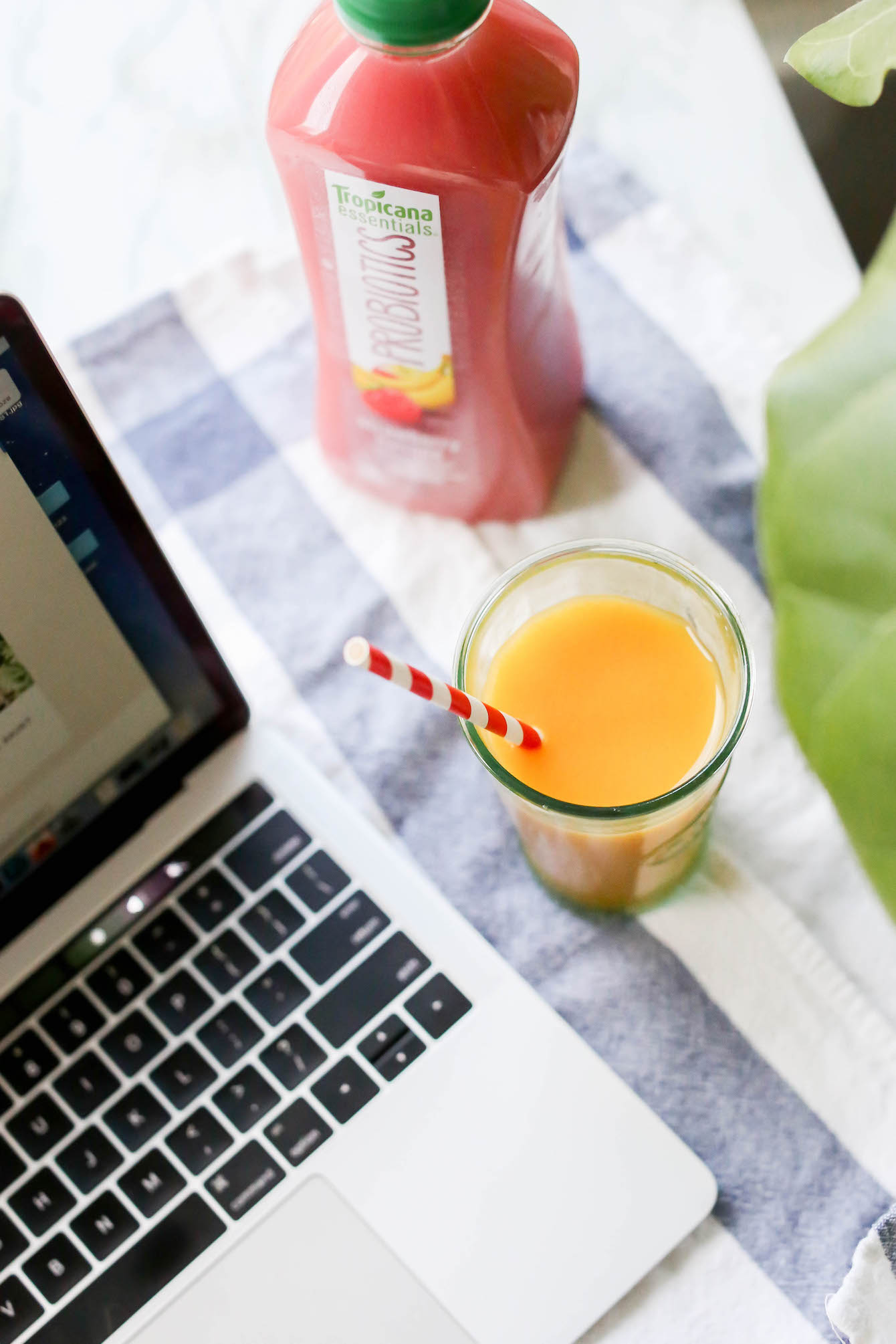 Since I'm trying to wake up earlier, I'd love any advice you might have to make the transition easier! Do you have any favorite morning routines or secrets to waking up without hitting snooze a million times? Please share, I could use the advice as I'm trying to be more productive in the mornings!